How to host guests without a guest room
From clever furniture picks to the best rooms for the job, these are the practical solutions designers recommend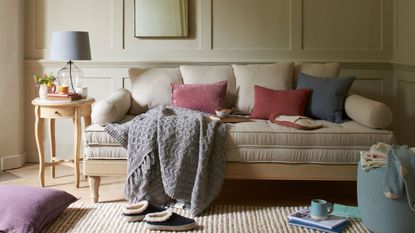 (Image credit: Loaf)
Sign up to the Homes & Gardens newsletter
Decor Ideas. Project Inspiration. Expert Advice. Delivered to your inbox.
Thank you for signing up to Homes & Gardens. You will receive a verification email shortly.
There was a problem. Please refresh the page and try again.
Hosting a guest may seem daunting – and a little embarrassing, especially if you are unprepared, or have a cluttered corner that is looking a little unloved.
Whether you are living in an apartment, have adult children living at home, or have converted your guest bedroom into a workspace, there are still many stylish ways you can host your visitors without leaving them on your couch.
Here, professional interior designers have shared their secrets for hosting guests without a guest room.
How to host guests without a guest room
If even a small guest room is not an option, then designers agree that your living room, family room, or home office are the next best options. These spaces are either already well decorated, with space for a sleeper sofa, and offices and formal living rooms offer your guest a nice sleeping spot out of the way of direct traffic.
It is then just down to acing the furniture and presentation.
1. Fall back on a stylish sleeper sofa
A timeless staple for infrequent hosting is, of course, a sleeper sofa that you can pull out at a moment's notice. Not only are they super comfortable, but they look fantastic and blend seamlessly into any existing room, says Dawn Ianno, interior designer at Dawn Interiors.
When buying a sleeper sofa, consider where it will be fitting into your home and match it to the existing decor. It is also important to consider the floor plan to make sure the bed will fit when fully extended. This may be easier to do in a home office, where the sleeper sofa will be a nice alternative seating option when you are working, but may be trickier in a family room filled with existing furniture.
'The Sulley European Sleeper from American Leather is my go-to for a sofa bed,' Dawn recommends. 'All the sofas are stylish and offer many options for mattresses, all of which are very comfortable. They are also easy to assemble and disassemble for maneuvering through tight doorways and hallways.'
Dawn Ianno is the owner and founder of Dawn Interiors LLC, a full-service interior design firm with 15 years of experience focusing on full renovations. Dawn Interiors LLC does not focus on one particular style but rather tailors her approach to each individual's taste. Her goal is to create a unique space that reflects your style and functions in your everyday way of life.
2. Think outside the box when it comes to transitional furniture
Contrary to popular belief, sofas are not the only transforming piece of furniture that can offer up a temporary sleep spot for guests, Dawn Ianno, the interior designer reveals.
'I recently worked with a client who needed an extra sleep spot but didn't want to throw in another couch. The solution was a 'desk-to-bed' alternative. The built-in looks like a media unit with a desk to one side, but folds out from the wall to provide a twin bed complete with a mattress – and they couldn't be happier!'
3. Ensure they have some storage space
Even though their sleep space is temporary, provide guests with a little storage space so that they are not living exclusively out of their bags.
Artem Kropovinsky, interior designer and founder of Arsight suggests making space in a closet or drawer, whether that is near their sleep spot, or in a bathroom, to allow them to unload their belongings. A little goes a long way in making them feel at home.
'If that isn't possible, even a set of hangers or a standalone coat rack can make a difference,' he adds.
You may also want to make sure they have a stable, flat surface near their bed to place a lamp, their phone or book, and a drink through the night. It might be that you can move a spare side table from your living room storage for this.
4. Reframe the air mattress debate
There is no denying that air mattresses look awful, feel awful, and can generally be a bit embarrassing to present to a guest. But, Nikki Klugh, principal designer at Nikki Klugh Design thinks we can reframe how we see these temporary sleepers.
'Consider a blow-up mattress with a built-in frame,' she recommends. 'I know, when you hear the words blow up mattress you immediately think you are going to end up sleeping on the ground once morning comes around. However, there are inflatable mattresses with built-in frames now that keep that from happening. They keep your guests comfortable and off the floor and can be folded up and put away when you are not using them.'
What's more, you can use a mattress topper on an air mattress to provide that little extra comfort. Style the bed like a hotel, and your guest will barely notice the difference.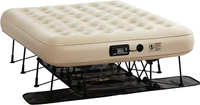 Simpli Comfort Queen Inflating Mattress with Frame | $349.99 at Amazon
This self-inflating air mattress with a frame is ideal for hosting guests without a dedicated room and has great reviews from buyers on Amazon, too.
Nikki Klugh studied at the Art Institute in Albuquerque, NM, and has been transforming spaces as far back as she can remember. She is a professional member of ASID and IIDA, with 20 years of interior design experience and design certifications.
5. Provide guests with all the essentials
When you don't have a guest room, paying extra attention to the little details can make a world of difference. Making sure your guests have spare towels, sprayed down with a pleasant linen spray, for instance, can make a home feel welcoming, says Nikki Klugh. It also helps if they know where the outlets are so they can easily recharge their phones or tablets.
Consider leaving some extra blankets, pillows, and toiletries ready to go, adds Nathaly Vieira, cleaning expert and founder of Inspire Clean. These essentials will help to prevent any awkwardness if a guest feels the need to ask for more.
'A storage basket with a few snacks and bottled water is also a nice gesture that will make your guests feel special,' she continues.
6. If you have a second bathroom, give them exclusive access
When a guest arrives, it can be a good idea to let them know the bathroom situation. If you have a second bathroom, designate it as the guest bathroom and let the guest know they have exclusive access to the space when they arrive, suggests Christina Giaquinto, professional organizer and brand ambassador of Modular Closets. 'They will certainly appreciate the privacy.'
'If you don't have a second bathroom, clean your bathroom before your guest arrives, making sure there is some counter space or drawer space for them to use. You might want to also leave a scented room spray out for them to use, and leave them some instructions on how to use your shower so they are not awkwardly fumbling around in the morning.'
Christina Giaquinto is the Professional Organizer and Brand Ambassador of Modular Closets (DIY customizable closet units that organize any space in your home). Christina focuses on giving her clients the tools, methods, and techniques to transform their lives and homes through decluttering and organizing. She combines spiritual coaching and organizing to help her clients let go of things that do not spark joy and happiness.
7. Make sure the space is clean
When guests are coming to stay in a room you use every day, it is important to give it a good clean to get it ready for their arrival.
When cleaning a living room or home office, for instance, make sure to dust all the surfaces, work from top to bottom, and vacuum too. This can help with any allergies your guest may have, says Nathaly Vieira, a cleaning expert. Use some clever decluttering tips to help cut back on surface clutter too, especially in home offices where you may need to move cables and work documents to make it feel less like a last-minute arrangement and more like a well-thought-out experience, she adds. 'Finally, before they arrive, consider lighting a candle or spraying a room spray to make the space feel inviting.'
FAQs
Is it okay to not have a guest room?
Depending on your lifestyle, it can be perfectly okay to not have a guest room. In fact, many people do not. If you love to host and lots of friends or family are popping over, a guest room may be a good consideration to offer them a private place to relax during long and short stays – especially last-minute. If, on the other hand, you only invite guests from afar over on odd occasions, then you may be able to get away with having an area you can prep for short guest stays without dedicating serious real estate to hosting.
What makes overnight guests feel welcome?
There are several things you can do to help an overnight guest feel more welcome. It is good to set up a comfortable sleep spot with all the amenities they may need for their brief stays, such as extra towels, sheets, and pillows in case they need them, showing them where the bathroom is and how to use the shower, as well as how to use appliances in your kitchen if they wake early and want to make themselves a hot drink or some light breakfast. It is also important to spend quality time with your guests, whether you cook a nice meal, go out, or play games together to make the evening enjoyable and memorable.
---
The basic principles of styling an inviting guest room can absolutely be applied to living rooms, family rooms, and home offices too, to create a cozy space that draws people in and encourages a good night's sleep. You could even consider lighting schemes to make guests feel welcome by providing them with a lamp for nighttime reading and pick out the best bed sheets you can to make up for the lack of a normal bed frame and mattress.
Sign up to the Homes & Gardens newsletter
Decor Ideas. Project Inspiration. Expert Advice. Delivered to your inbox.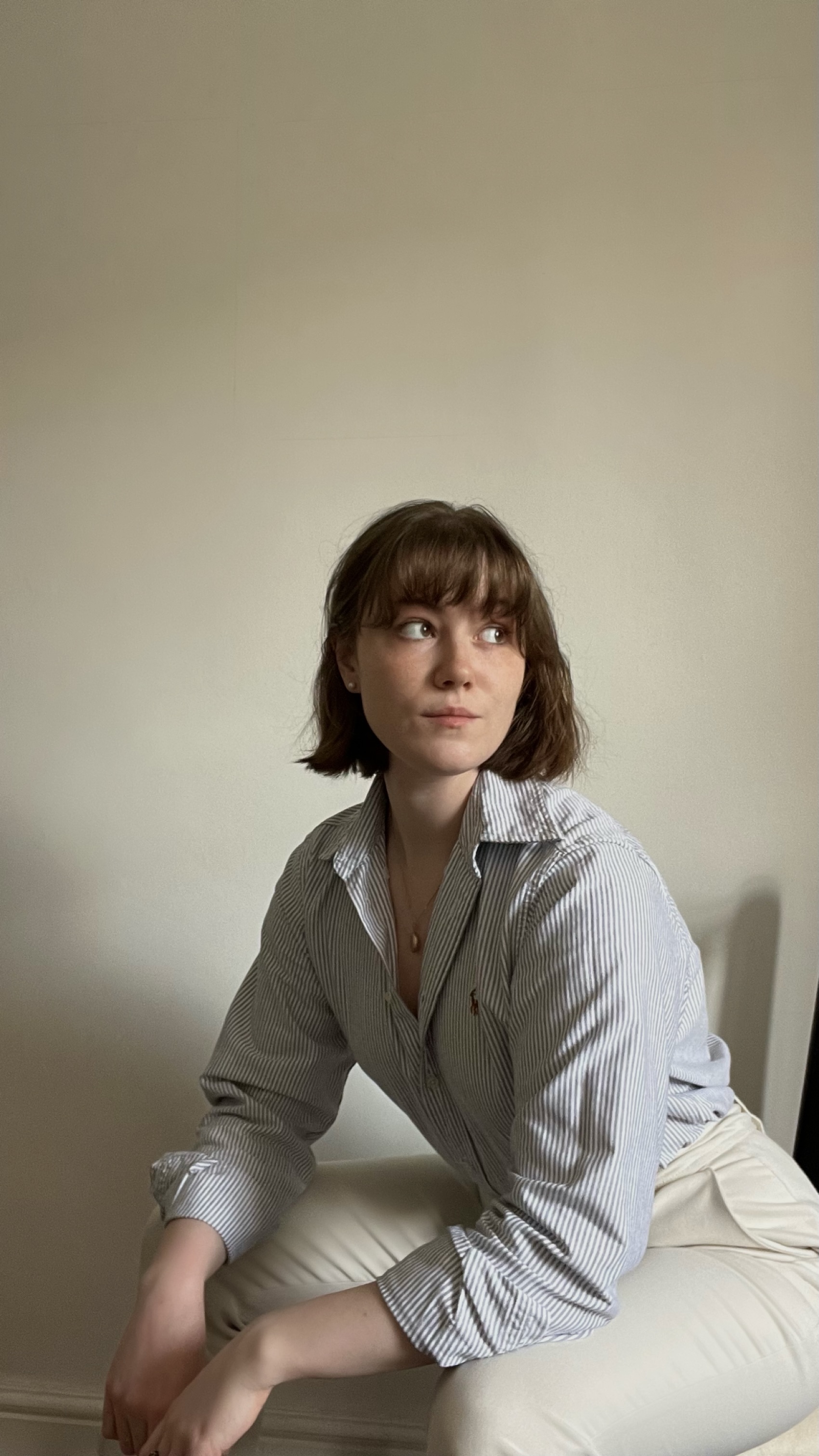 Chiana has been at Homes & Gardens for a year, having started her journey in interior journalism as part of the graduate program. She spends most of her time producing content for the Solved section of the website, helping readers get the most out of their homes through clever decluttering, cleaning, and tidying tips – many of which she tests and reviews herself in her home in Lancaster to ensure they will consistently deliver for her readers and dabbles in the latest design trends. She also has a first-class degree in Literature from Lancaster University.