4 expert lighting schemes to make guests feel welcome in the rooms they'll use most
A lighting expert says that these clever schemes will make the key rooms we host in during fall feel really inviting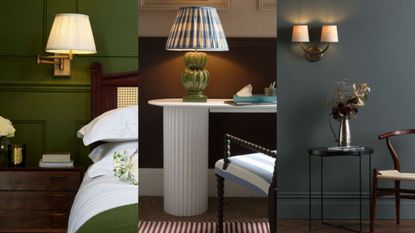 (Image credit: David Hunt Lighting)
It's that time of year again, when evenings arrive earlier and our homes' lighting becomes more important. If you want your home to feel more inviting, especially as the weather cools, one of the best ways to do so is with a cleverly designed lighting scheme, and beautiful lighting ideas.
We asked Hollie Moreland, Creative Director David Hunt Lighting for her thoughts on lighting key spaces in fall and asked her to keep all the celebrations and fall gatherings ahead in mind.
'As the nights draw in and the evenings get darker earlier, fall is a time when we really notice the effect of lighting in the home. It's a time for entertaining too, hosting family and friends over Halloween, Thanksgiving and Christmas,' says Hollie.
'A well-planned lighting scheme will really come into its own providing flexible, practical light sources as well as creating a cozy, welcoming atmosphere. A layered approach to lighting ensures a scheme that responds to the different uses of a space as well as the seasonal shifts in light.
'Lighting needs to be adaptable and versatile, allowing you to create a different atmosphere in those spaces where you welcome guests into your home.'
Below, Hollie shares her tips on using lighting to make a house look cozy, feel comfortable and be perfect for entertaining.
1. Transform your dining room as the nights draw in
'Naturally social spaces, lighting a dining room isn't just about lighting the room, it's about lighting your guests too, bathing your guests in a warm, flattering light that instantly makes everyone feel relaxed and glamorous,' says Hollie.
'The height you position your lighting is key, side lighting in a dining room should be eye-level when you're seated to avoid any glare from seeing an exposed bulb. If opting for wall lights consider globed designs with frosted glass shades so no-one has to see the glare from an exposed bulb visible under or above a shade,' she continues.
As for dining room lighting ideas, Hollie suggests using them to create focal points.
'I love statement lighting pieces, the obvious choice is a wonderful oversized central piece that makes the most of your dining room's proportions, however impact doesn't have to be based on a singular large light, you can cluster together smaller pendants to create an equally dramatic look. Proportions in a room are a key factor in choosing lighting that makes a statement; ceiling height must be considered when choosing large pieces.
How far above a table should a light hang?
'It is important to factor in the maximum height for the bottom of a statement pendant, and work back from there. Consider oversized shaded lighting for lower ceiling height rooms as you can achieve dramatic design impact with the shades without a large overall height. Go big on width or place multiple lights in a group to achieve a statement design without high ceiling heights.
'Ceiling lighting can be just as tricky, if your light fitting isn't directly over where you wish to position your table, and you want to avoid re-wiring and re-plastering, source lighting that can be ordered with a variable or longer length cable, along with coordinating hooks so you can run a longer cable and hang pendant lights in their perfect location.
'If you wish to keep a light source central, but want to spread the light over a wider area, consider a multi light suspension which comes with coordinating hooks allowing you to position the individual cables and pendants however you desire,' concludes Hollie.
2. Create a warm welcome in an entryway
Entryway lighting ideas have to be highly practical, decorative but also not take up too much physical or visual space.
'Entryways are often narrow spaces with limited natural light, so as well as choosing high impact lighting that makes an impression, consider layering lighting at different heights,' suggests Hollie.
'Start by looking at the proportions of your space. If you're lucky enough to have high ceilings, consider a dramatic drop pendant or a classic, tiered chandelier or Flemish style pendant. For lower ceilings, give the illusion of height with a grand design, but with a single-tier, or flush fitting.
'Wall lighting works fantastically to add eye level lighting, but consider the design carefully, as entry and hallways can be busy, narrow spaces; lighting that doesn't protrude too far into the space and remains fairly flush to the wall will work best. Look for designs that will create design impact without impacting on space.
'As transient spaces, entryways and hallways are a wonderful place to add a playful touch, or change your scheme with the seasons. The easiest update to make is to change your shades, there are numerous wall light designs that use clip-on shades which are designed to clip directly onto a bulb, often described as 'candle clip shades' they are designed to clip onto an elongated flame or candle bulb, which means they can be used on a huge variety of light fittings. The beauty of clip-on shades is their versatility.
'Changing a whole light fitting can be costly and time consuming, but by simply updating with new shades you can create design impact, really changing the look of a space. They allow you to play with colour, pattern and texture easily, adding personality to existing lighting.
'Clip-on shades can be fabric or metal, with metal shades being offered in an abundance of paint finishes, and fabric shades available in a myriad of options from pleated and trimmed tampered shades to simple and straight drum shades. I love to change the look and feel of a piece by changing the shades, moving from an antiqued brass metal shade to a pretty fabric shade, which instantly changes the personality of a design and can add a seasonal or festive touch to a welcoming entryway.
'Lastly, layer in a table lamp. I love a traditional side table; not only will it create a classic design statement, but it will also provide the perfect spot for a welcoming table lamp. When it comes to the style you choose, as well as following your heart, also consider the period of your property, as what feels classic or traditional in one space may feel out of place in another.'
3. Make a bedroom, especially for guests, inviting
Thinking bedroom lighting ideas, specifically for guest rooms?
'A cozy guest bedroom makes a wonderful welcome for house guests. Bedrooms are spaces that should be bright and well-lit in the morning when you're getting ready for the day, but calming and gentle in the evenings when you want to unwind and relax. Having dimmable lighting is the best way of controlling the effect lighting has in a room; it allows you to create different moods and emphasize different areas within a space. For me it's an absolute must-have.
'Bedroom wall lighting ideas are a fantastic solution for bedside lighting, as well as serving as eye level decorative feature lighting, but they usually require the dreaded re-wiring, which involves electricians, plastering and redecorating!
'So if you're looking to transform a space into a guestroom without the hassle of re-wiring, opt for wired lights, or select brands that offer the flexibility. Look for brands that can adapt their designs to your needs, wall lights can be hardwired or add a plugged cable so that you can simply attach them to the wall and plug them in.
'Rather than try to hide the flex, consider making a feature of it and opt for a stylish woven 3 core braided cable, in a contrast or coordinating color, and clip into place for a sleek and considered feel. Whether you opt for wired or plug fittings, an articulated wall light is a fantastic solution for bedside lighting, allowing for flexibility and control when reading, or providing general decorative bedroom lighting when placed against the wall.
'How big should my bedroom light fixture be?' is less of a question for Hollie than how it looks from beneath:
'Layer bedside lighting in your guest room with central statement bedroom ceiling lighting, but always consider how it looks from below, as you're far more likely to view it lying in bed than you are side on. If you're considering a shaded pendant, consider adding a diffuser which will sit neatly at the base of the shade, giving a beautifully diffused lighting effect.'
Don't forget to consider closet lighting ideas, too, and remember applying these techniques above to small bedroom lighting ideas can make a tight space feel larger.
4. Light home office spaces in living or dining rooms
'With more and more of us working from home over the last few years, we have had to adapt our homes to include home office spaces in dining rooms or living rooms to ensure these desk spaces don't look like out of place utilitarian offices,' says Hollie. One way to do this is with home office lighting ideas.
'When guests visit, treat your workspace as an extension of your room's design scheme, and give it a homely feel rather than a functional look with an upholstered chair and a beautiful statuesque desk topped with a bold statement table lamp that ties into your decorating scheme will instantly make a home office space feel part of a living or dining room scheme.
'A sculptural table lamp is a fantastic way of adding design interest, doubling as objets d'art on a desk they will depth and texture to a space. For a real statement, opt for slightly oversized, larger lamp bases or tall, double height shades.
'Shades are a really good way of tying the desk space into your wider design scheme, adding tonal contrasts or some color. Consider all the angles your lamp will be viewed from, particularly in living or dining spaces where a desk lamp may be viewed from below and add an element of surprise by using a patterned or metallic lining in your shade.
'Lastly, if you can, before guests arrive, move your chair and flank the desk on both sides with chairs against the wall, this will transform the desk into a console style piece, further bringing your office space into the room.
'In period properties a traditional writing bureau is a wonderful solution for incorporating a desk, but work space within these pieces can be tight, rather than a desk or table lamp, opt for wall lighting that coordinates with the rest of your scheme directly above your writing desk, this will bathe your workspace in light, whilst feeling perfectly at home in a living or dining room.'
Sign up to the Homes & Gardens newsletter
Decor Ideas. Project Inspiration. Expert Advice. Delivered to your inbox.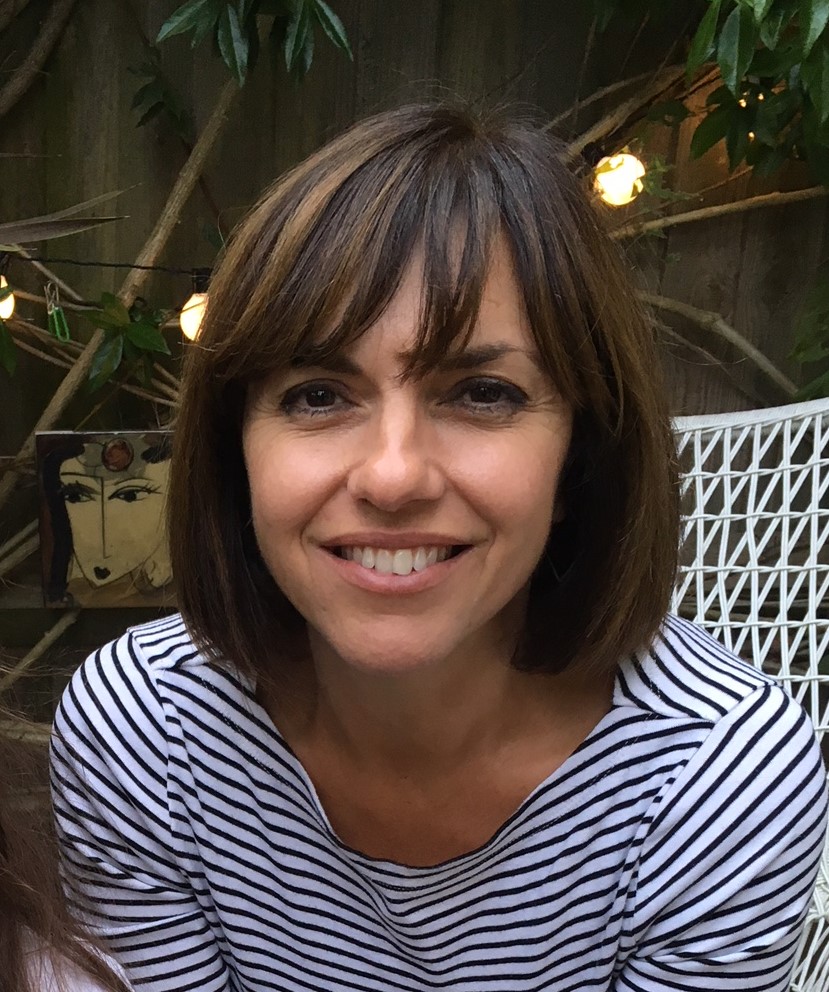 Lucy Searle has written about interiors, property and gardens since 1990, working her way around the interiors departments of women's magazines before switching to interiors-only titles in the mid-nineties. She was Associate Editor on Ideal Home, and Launch Editor of 4Homes magazine, before moving into digital in 2007, launching Channel 4's flagship website, Channel4.com/4homes. In 2018, Lucy took on the role of Global Editor in Chief for Realhomes.com, taking the site from a small magazine add-on to a global success. She was asked to repeat that success at Homes & Gardens, where she has also taken on the editorship of the magazine.