How to organize a basement – 5 essential tips from professionals
Basements are essential home storage spots, here's how to organize them to get the most out of the space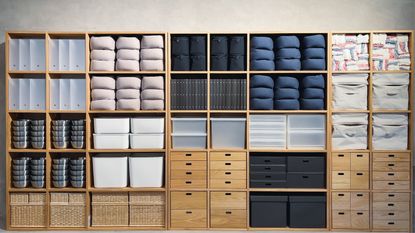 (Image credit: Getty Images)
Basements are some of the most heavily used storage spots in our homes, so keeping them neat and organized is a must if you don't want to lose items or get them damaged.
When planning out your basement ideas with home storage in mind, starting off with the right organizing and storage boxes makes keeping the space clean and tidy far easier.
Here, professional organizers share their top five tips for organizing a basement for perfectly streamlined storage.
How to organize a basement
Before organizing to make the most of any basement, it is important to declutter your items first. It is common to find things in basements that you have not used for a long time taking up valuable storage space. Get rid of these things first before assessing how many totes and bins you need to keep everything else in check.
1. Add shelving to get storage off the floor
The golden rule for organizing a basement is to add shelving, professional organizers agree:
'The key is to have shelves anywhere you plan to store things, to take advantage of the vertical space and keep everything off the floor,' begins Nicole Gabai, a professional organizer at B. Organized.
'Unlike your utility room shelving, I recommend heavy-duty metal racks on wheels. These are reasonably priced and easy to assemble and are great for stacking boxes to maximize your space. Without shelving, it's nearly impossible to access stacked boxes without taking apart the whole stack.
'You can also buy the heavy-duty plastic shelving they have at large home improvement stores, although metal shelves on wheels are a better option in case you need to rearrange the space to reach maintenance tasks.'
You can buy steel, height-adjustable shelving with wheels at Wayfair.
Nicole founded B. Organized over 20 years ago and is a Golden Circle member of NAPO – the National Association of Productivity & Organizing Professionals. She is also the author of The Art of Organizing, available at Amazon.
2. Organize shelving from heavy to light
One trick for organizing any space is to store items on shelving from the heaviest at the bottom to the lightest on top. This is especially important when organizing a basement with a wide variety of items, says Brenda Scott, professional home organizer and founder of Tidy My Space. This can prevent things from toppling over and causing injury to yourself or damaging items in your boxes, she adds.
Brenda Scott is passionate about home organizing, decluttering, and creating a safe home. At Tidy My Space, she helps people to keep their homes tidy when life gets busy. Brenda shares useful tips and gives practical help with sorting and editing her clients' spaces, leading them to feel less stressed and bringing the luxury of time to be spent with family, friends, or on themselves.
3. Use watertight, clear bins with labels
Once you have your storage shelves in place, it is then important to pick the right bins to keep your items protected in an environment that may experience temperature and humidity fluctuations.
Professional organizer Brenda Scott urges you to 'never put items in cardboard boxes for storage – they get damp, smelly and mice might make a home in them. Mice typically don't chew through a plastic tote but it's easy to chew through a box.
Instead, to ward off critters, Jessica Decker, professional organizer and owner of Become Organized suggests using watertight bins with lavender sachets, available at Amazon tucked in between your items to keep items secure and free from musty smells.
'Once you have your bins filled, label the bin using large labels, such as these from Amazon, affixed to each side of the bin. This way you can visually see what's in the clear bin and easily read the label to verify the contents.'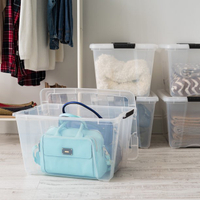 Large Plastic Storage Bin | $69.99 for 2 at Walmart
These organizing containers from Walmart are stackable and transparent. They have a durable lid and secure latching buckles. Handy for winter clothes storage or for seasonal decor.
Jessica brings her passion for organizing to every project. With more than a decade of hands-on organizing experience and thousands of hours spent tackling clients' organizational challenges, Jessica is prepared to handle any organizing project you may have.
4. Group like items together to create a streamlined system
Basements are best used for seasonal storage and items that you don't need access to very frequently. As a result, the best organizing idea to follow is grouping like items together to make things simple to pull out when needed.
Brenda Scott, a professional home organizer, recommends categories such as 'holiday decor, out-of-season clothing, sports equipment, home fix-it items, car accessories etc.
'If you have a lot of one category, keep an entire shelving unit just for that. You could label the shelving unit too, this helps others know where items can be found and where things need to go back.'
5. Make use of wall storage for things too small or long for boxes
Although a storage product professional organizers can't live without, storage boxes and bins are not suitable for everything.
Millie Hurst, Solved section editor for Homes & Gardens recommends using other wall storage such as hooks and peg boards to store smaller individual items you may need more frequently such as work gloves, and longer items too large for boxes like brushes and mops, hanging up out of the way but still in easy reach.
'Position these close to the entrance of your basement so they are quick to grab without having to file through your basement,' she adds.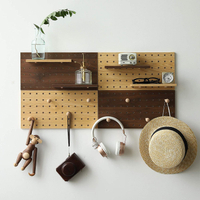 Wooden Pegboard Modular Display Organization Storage Wall Hooks | $36.99 at Amazon
Keep entryways orderly with a wall-mounted pegboard and spend less time looking for your keys.
Millie Hurst is Section Editor at Homes & Gardens, overseeing the Solved section, which provides readers with practical advice for their homes. Millie has written about and tried out countless cleaning and DIY hacks in the six years since she became a journalist, and has worked in both London and New York.
FAQs
What is the fastest way to declutter a basement?
The quickest way to declutter a basement is to create a plan on which areas you are going to work through first. You can set yourself goals for each area, and a time limit so that you can take regular breaks and avoid decluttering when overwhelmed.
It helps to take some trash bags and boxes down with you to help categorize items as you work so you don't end up with several piles littering your floor, too.
Is it okay to store clothes in a basement?
It is okay to store clothes in a basement so long as you store them correctly, using watertight bins and vacuum bags to help keep your clothing protected from temperature and moisture fluctuations in basements. It also helps to add scented sachets or liners to your storage bins to help ward off musty odors between uses, too.
---
One of the main benefits of organizing a basement is how much stuff you can store in it, including items that are not fit to be stored elsewhere in your home, says Brenda Scott, professional home organizer:
'Anything can be stored in the basement, as long as the basement is dry and well-ventilated. This is incredibly beneficial when you consider that storing items in an attic can be problematic in our multi-seasonal weather. For instance, attics can get extremely hot and stuffy because heat rises and gets trapped in attics that might not have enough vents, or roof leaks that aren't detected for months can ruin anything stored. Basements, unless you are in a flood-risk area, are far more secure.
'They are great for storing items safely.'
Sign up to the Homes & Gardens newsletter
Decor Ideas. Project Inspiration. Expert Advice. Delivered to your inbox.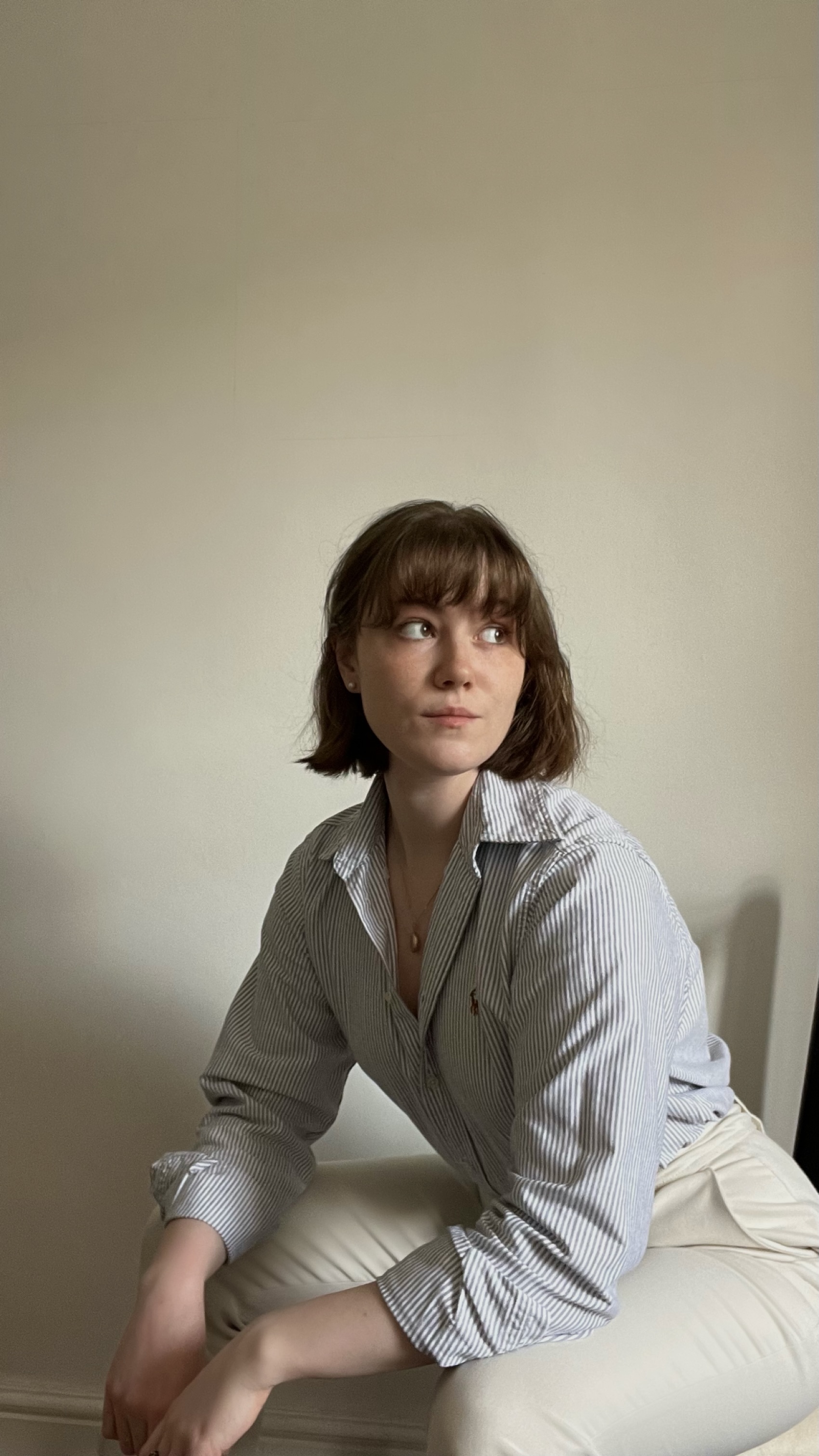 Chiana has been at Homes & Gardens for a year, having started her journey in interior journalism as part of the graduate program. She spends most of her time producing content for the Solved section of the website, helping readers get the most out of their homes through clever decluttering, cleaning, and tidying tips – many of which she tests and reviews herself in her home in Lancaster to ensure they will consistently deliver for her readers and dabbles in the latest design trends. She also has a first-class degree in Literature from Lancaster University.