How to store wine in your kitchen – stylish storage solutions with wine preservation in mind
Our experts explain the top 6 ways to store wine in the kitchen to maintain its quality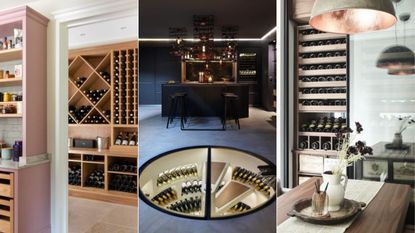 (Image credit: Paul Craig / Roundhouse)
Knowing how to store wine in your kitchen involves balancing functionality – ensuring wine is stored correctly – and aesthetics, so that it integrates stylishly yet seamlessly into your kitchen.
For those who don't have an entirely separate space to store wine, indulging in full-blown wine room ideas will be out of the question. This is where clever kitchen ideas come into play, with finding the ideal spot to keep wine within your kitchen storage the only option.
Below, our experts explain the best ways to store wine in a kitchen, from maintaining a stable optimum temperature and humidity levels to stylish ways to make a statement.
How to store wine in your kitchen
Whether you are remodeling your kitchen with wine storage in mind or thinking about how to create an addition to your existing kitchen for your wine, this guide can help you choose the option that suits you.
'There are lots of choices, from specialist wine fridges or even alchemist cupboards. With staying in becoming the new norm, creating a bespoke home bar is the perfect way of adding a touch of luxury to your kitchen,' says Richard Davonport, managing director at Davonport.
With a Distinction in Furniture Design and Cabinet Making, and knowledge from his father Aubrey Davonport, an honorary member of the British Woodcarvers Association, Richard went on to set up his own workshops and later, the Davonport brand, who specialize in creating bespoke kitchen furniture.
1. Show off your collection
While it is paramount to consider how your wine should be stored to preserve its quality, you might first want to consider the aesthetic you want depending on the space you have and the most practical storage. Storage solutions that openly display your collection can make it convenient to identify the bottle you need at a glance.
'Use open shelving or a stylish wine rack to showcase your bottles. Not only does this add a touch of sophistication to your kitchen, but it also makes selecting the perfect bottle a breeze,' suggests Norah Clark, chef, nutritionist and food editor at Boyd Hampers.
Another handy way to store wine is using bar carts. These can store your wine in the cart's cabinet and, for entertaining, they can be set on top so that guests can choose from a variety of wines. Plus, these have the added benefit of being easy to move to other spaces when needed.
'Your counter space may determine if a sleek and slim wine caddy is the best option for you. A compact kitchen would benefit from something sturdy and contemporary that can be tucked up against the wall and take up little room,' says Jack Williams, the founder of Handyman Reviewed.
'You can pick it up and set it on a table, making it a handy device to have on hand for entertaining or at-home date nights. For people who just have a few bottles that they can showcase, here is one option. It is not only stunning but also a one-of-a-kind sculpture that will definitely spark discussion among visitors.'
You can choose wine storage solutions range of sizes, depending on the space allowance and how you wish to use it. One might be stored beneath a countertop or used as part of a kitchen island, or even integrated into one of the kitchen walls.
Dimensions: 31.5 x 15.8 x 37.8in
Material: Iron and MDF
Location: Indoor and outdoor
Every mixologist's dream, this bar cart has three removable trays and enough capacity for 12 bottles and 10 stem glasses. It's everything you need to uncork your inner bartender.
Was $2,398.00, now $1,918.40
For a sophisticated way to display and store wine, this bar hutch can seamlessly blend with most aesthetics and is undeniably a stand-out piece.
2. Categorize for convenience
Regardless of whether you opt for open or closed wine storage, categorizing and labeling your wine can help you cultivate your collection, making it easier to determine when you are running low on some of your favorites.
'Organize your wine based on types, regions, or occasions,' recommends Norah Clark. 'This not only adds an element of order to your storage but also helps you locate the perfect bottle effortlessly when the moment calls for it.'
You can also consider categorizing them by price to make selecting a wine for every day or a special occasion simpler, ensuring you don't accidentally open your best bottle at the wrong time.
3. Conceal behind closed doors
Wine cabinets can be readily incorporated into your kitchen design, providing a storage area suitable for all sorts of wine. You can invest in a specialized wine cabinet, or transform your existing kitchen cabinet into a wine storage cabinet, with the additions of wine racks, hanging glasses racks, and even a wine cooler fridge.
'Alchemy cupboards can be opened up and are instant bars, with everything you need to pour the perfect glass of wine,' says Richard Davonport. 'When designing an alchemy cupboard, there are certain design features you may want to include.
'Generally, the cupboard will feature shelves for storing alcohol, which are generally well-lit and have a mirrored backing.'
A benefit of concealing your wine collection behind closed doors is that it protects your wine bottles from direct sunlight and fluorescent lighting such as ultraviolet (UV) rays, which are particularly damaging to wine, as they can initiate a process of premature aging and cause the development of off-flavors.
This is because UV rays break down organic compounds in wine, leading to chemical reactions that can impact its taste and aroma.
So, to protect your wine, especially if your kitchen has bright lighting, consider filtering the UV by keeping wine in dark cabinets or using UV filtering glass door. Some wine cabinets have these built in. You could also consider using UV-filtering shades or curtains, such as these CUCRAF light-filtering roller shades, from Amazon.
4. Invest in a wine cooler
Wine coolers are an undeniably stylish solution for storing your wine, with sophisticated technology meaning they can keep wines preserved.
You may want to invest in a large wine cooler that you integrate into your existing cupboards. Alternatively, 'Small wine refrigerators, some of which can easily fit into under-counter cabinet spaces are an ideal option in terms of maintaining a safe temperature for the wines and keeping them safe from sunlight,' explains certified sommelier and co-founder of Nossa Imports, Stephen Ott.
'Wine likes stability, so try to keep it in a cool, consistent spot in your kitchen, away from temperature swings. Around 45°F to 65°F (7°C to 18°C) is the ideal temperature,' adds Nicole Anderson of HER Wines. Wines lose quality and character when the temperature is too high, too low, or changes a lot.
Humidity is another important factor; keeping corked wine in an environment with humidity levels of about 60-70% will prevent the cork from drying out and letting air into the bottle.
'The problem with the kitchen is the temperature fluctuates so much. When baking or cooking, it can be the warmest part of the house, and heat is the biggest enemy of wine storage,' explains Kathryn Sloan, founder of Small Vines winery.
So, if you don't have a consistently cool, dark, and moist storage space, a wine refrigerator or wine cooler can be a great investment. These appliances are designed to maintain the ideal temperature and humidity for storing wine, allowing you to control and regulate the storage conditions.
We love this Ivation kitchen wine cooler, from Amazon.
5. Lie them down
Proper wine storage not only protects the wine from external influences but also ensures the optimal aging conditions required for wines to reach their full potential.
Nicole Anderson recommends, 'Store your wine bottles on their sides, especially if they have corks. This helps keep the cork moist, so your wine stays sealed and fresh. If it's a screw cap or synthetic cork, it's not as crucial, but it won't hurt. And remember, different wines have different needs, so if you can, store them separately.'
This can be incorporated into whatever storage options you implement in your kitchen, including bar carts, racks, wine cupboards, or wine drawers, such as this pull out drawer, from Wayfair.
Putting corked bottles on their sides is important for long-term storage because a dry cork can let water in and age faster than it should. The cork's contact with the wine helps maintain an airtight seal, preventing oxygen from entering the bottle and causing oxidation and potentially ruining your favorite bottle.
So, however you choose to add wine storage in your kitchen, try to implement solutions that keep wine bottles stored horizontally.
6. Go bespoke
As with all kitchen storage, the best solutions are often those that are built to cater to your exact needs. So, if, perhaps you have an existing, underused alcove or cabinet space that could be better used for storing wine in your kitchen, why not have it converted with a custom-made wine cabinet?
'You could utilize floor-to-ceiling cupboards and have them specially designed to hold different bottles,' recommends Richard Davonport.
This will also allow you to balance chilled versus non-chilled storage, and for storage of wine accessories, such as bottle openers and your best wine glasses, to be incorporated, so that everything you need is to hand, much like it would be in a home bar.
Above, the wine cabinet is part storage, part display, with the mirrored back showcasing the owner's best wine, perhaps reminding them not to open them, except on special occasions.
FAQs
Are there any considerations for ventilation or airflow to consider when storing wine?
'Ventilation and airflow are important when storing wine to prevent mold and mildew,' explains Kathryn Sloan, Founder of Small Vines winery. 'When purchasing a wine refrigerator, you need to consider where it will vent or exhaust as well.'
Can you store wine in a refrigerator?
Although you can store wine in the refrigerator for short periods, you should avoid storing it in the refrigerator long-term.
This is because the low humidity and constant vibrations in a refrigerator can negatively impact the wine. If you do store wine in the refrigerator, take it out and allow it to return to the desired temperature before serving.
Are vibrations bad for wine?
Vibrations are another factor that can undermine your wines quality. These can disturb the sediment in older wines and affect the aging process.
Therefore, it is important to limit vibration as much as possible. Keep your wine away from appliances that produce vibrations, such as washing machines or dishwashers, and never store them on top of the refrigerator.
---
'Wine is about having fun, but you also want to protect your investment and serve the best wine you can with your meals. A little extra effort will ensure that the wine will delight your guests as much as or even more than the day you bought it,' says Kathryn Sloan. 'Try not to expose it to heat, large temperature changes, and light.'
Sign up to the Homes & Gardens newsletter
Decor Ideas. Project Inspiration. Expert Advice. Delivered to your inbox.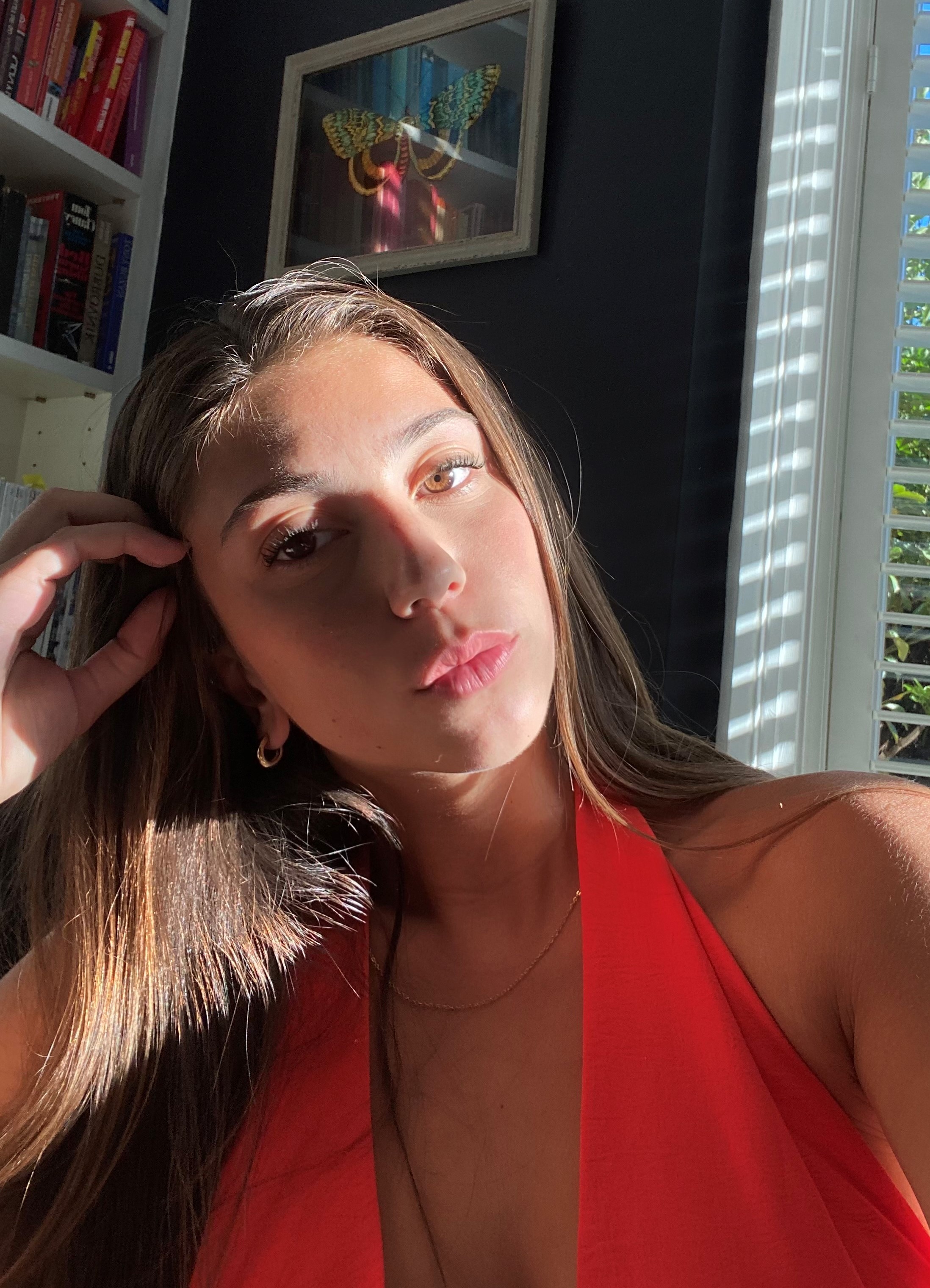 Lola Houlton is a news writer for Homes & Gardens. She has been writing content for Future PLC for the past five years, in particular Homes & Gardens, Real Homes and GardeningEtc. She writes on a broad range of subjects, including recipe articles, reviewing products, writing 'how to' and 'when to' articles. Lola now writes about everything from organization through to house plants. Lola is a graduate student, who completed her degree in Psychology at the University of Sussex. She has also spent some time working at the BBC.