The three kitchen organizers I seriously regret buying – and what I replaced them with
These three kitchen organizers just made cooking more difficult – here's what I now use instead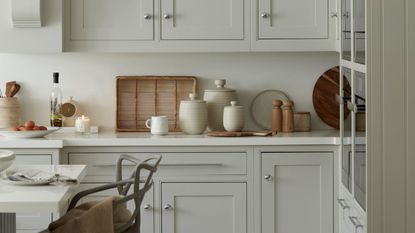 (Image credit: Layered Lounge)
When organizing any space it is hard to avoid the appeal of all the organizers on offer. As a result, it is fairly normal for a non-professional to pick up pieces they later come to hate.
This is certainly something that happened to me when I first organized a kitchen when I moved into my house a little over a year ago and I panic-bought organizers to establish some form of order from the get-go.
I really came to regret three of the initial kitchen organizers I chose for the space – not only did they make my kitchen clutter worse rather than better, but made day-to-day life more difficult.
Kitchen organizers I regret buying
It is important to remember that just because it might be a kitchen organizer professionals always buy, it may not work for you and your space. Really, you should use experts' thoughts as a guideline to help plan out your kitchen organizing system.
1. A revolving spice rack
I am a keen home cook, so I always have a lot of herbs and spices in my cabinets at any one time. For a brief period, I kept a revolving spice rack on my kitchen counter with eight spices ready to grab. At first, I thought this would be a great way to keep my most commonly used herbs and spices within easy reach, but as my cooking style changed, the initial eight I picked out became redundant.
What's more, having this rack sitting on my counter reduced my workspace – something that was essential to me in a small kitchen, and collected dust and grease way too easily to make occasional ease of access worth it.
Nowadays, I opt for a far simpler albeit less aesthetically pleasing approach to storing spices in a small kitchen. I instead keep the spices in their original jars from the store but separate them into two lidded bins in my cabinet – one for spices and another for herbs. This is a much better system for me and makes cleaning my kitchen and finding exactly what I need ten times easier.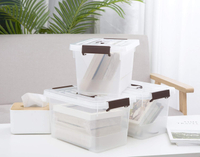 Lidded Plastic Storage Boxes | $23.89 for 4 at Amazon
These plastic containers are ideal for stowing spices and herbs away all in one place when you don't have built in organization in your kitchen
2. Lots of small bins
Storage bins are an essential kitchen organizer that every space needs, but I quickly learned that having fewer, larger bins was much easier to maintain than several smaller ones.
In the past, I used three or four bins per shelf to organize dried food goods, loose packets, and boxes, but this became too much of a hassle when boxes were too wide to fit or they became full too quickly.
I swapped them out for two larger storage bins a few months back, and now everything fits in much more easily. Admittedly, the items I stored in there are a little less organized in that they are not categorized exactly as they used to be, but they are tidier and easier to sort through, which is a win in my book.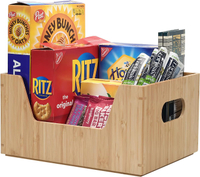 Large Wooden Storage Bin | $35.95 at Amazon
Using large bins with straight sides makes it a lot easier to corral all sorts of kitchen clutter and pantry goods in one spot without losing precious space to slanted sides.
3. Using too-tailored drawer dividers
Organizing kitchen drawers can be a nightmare, so I originally picked up some fitted pre-divided drawer organizers to split up three of my four drawers. While these utensil organizers work fantastically for my cutlery, they were a hindrance to my utensil drawers. I simply couldn't fit some of the larger tools such as potato masher or wire spider in comfortably without them shifting and jamming the drawers.
I swapped these out for a simple bamboo drawer divider from Amazon to split the drawers into two and three sections. These stopped my utensils from turning and getting stuck in the drawer while also keeping them straight and easy to sort through.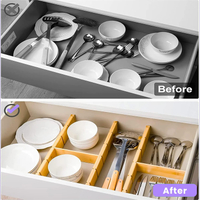 Bamboo Drawer Dividers | Was $37.99, Now $29.95 at Amazon
These bamboo drawer dividers give me much more flexibility in organizing my kitchen utensils, and the spares can be used in drawers all around my home.
FAQs
How do I organize my kitchen like a pro?
When approaching kitchen organization like a professional, it is important to consider every single storage spot in your kitchen and how you use it. This involves breaking down every shelf, drawer, and cabinet and deciding what you want to keep in there before deciding on the right storage products to use. Don't buy before you create a detailed plan, as this will only result in wasted space.
How do I maintain an organized kitchen?
When you have organized your kitchen, it is important to set some strict guidelines for yourself to help maintain it. This might involve setting a rule that you always decant products into storage containers as soon as you bring your groceries home or putting everything you have used while cooking away before you serve your meal.
---
Before buying any storage ideas for your home, it is important to measure your space first to make sure you are picking things you will know will work for you. That being said, there is no need to feel guilty if something doesn't work out. These items can be passed on to friends and family who may have another good use for them, or even donated.
Sign up to the Homes & Gardens newsletter
Decor Ideas. Project Inspiration. Expert Advice. Delivered to your inbox.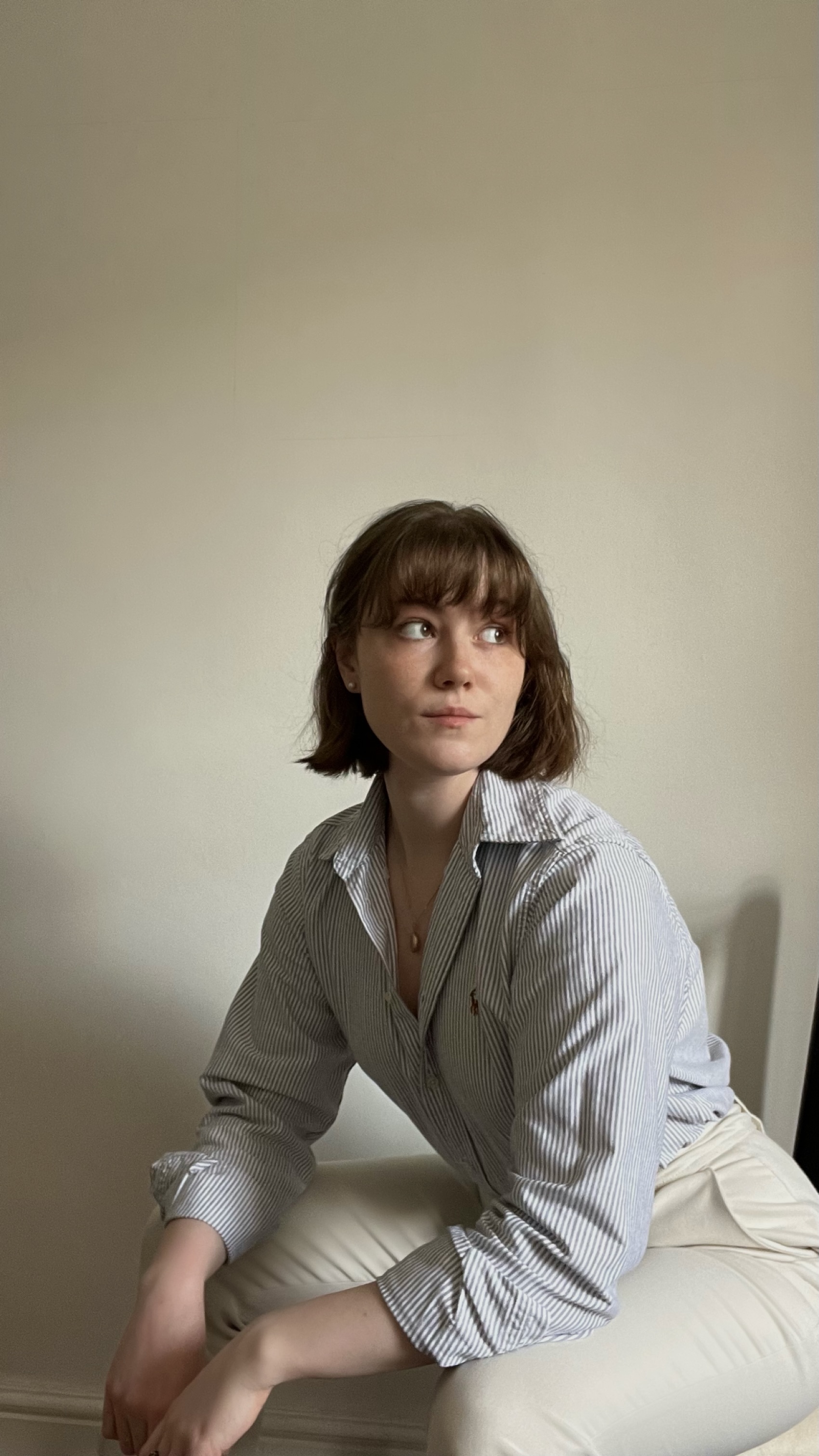 Chiana has been at Homes & Gardens for a year, having started her journey in interior journalism as part of the graduate program. She spends most of her time producing content for the Solved section of the website, helping readers get the most out of their homes through clever decluttering, cleaning, and tidying tips – many of which she tests and reviews herself in her home in Lancaster to ensure they will consistently deliver for her readers and dabbles in the latest design trends. She also has a first-class degree in Literature from Lancaster University.