5 low-effort kitchen organizing techniques I actually use – as an interiors editor
From not trying to do too much in one go to using the best kitchen organizers, here are the easy tricks I recommend trying for a more functional home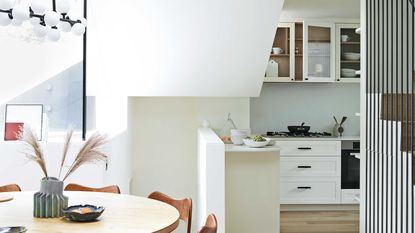 (Image credit: Future PLC)
Organizing our kitchens isn't something that should take up a significant amount of our time. It's the kind of life admin best done when the mood strikes – clearing out the pantry because the door no longer shuts properly, reorganizing the crazy stationery drawer or tackling the pile of paperwork on the counter.
We all have busy lives, so if we spend some of our precious time organizing the kitchen, it should be about making it more practical. As H&G's Solved section editor, I come across lots of home organizing, storage and cleaning tricks every day.
Here are the easy organizing methods I've used in my own kitchen.
Low-effort home organizing tricks I use
If the pantry or spice drawer looks beautifully organized, great, but above all, organizing should be with the goal of making a home environment that supports us better day-to-day, so we don't have to rummage through clutter to find what we're looking for. If it's the closet that needs attention, I've shared the space-saving closet techniques I use, too.
1. Setting the very bar low
It's Sunday, I have a couple of hours free and feel the need to make my kitchen more orderly. When we decide we're going to do some decluttering, we tend to set the bar much too high, create a huge mess, and regret it halfway through.
As tempting as it may be to do it all in one go, doing just a tiny bit at a time is always better, because it doesn't leave you feeling exhausted.
I haven't done a huge clearout in as long as I can remember, but instead have reorganized one cabinet or one drawer at a time, and it means you never end up totally overwhelmed. Start with your cutlery drawer one day – it'll take 25 minutes at most – and then maybe move onto one shelf of your refrigerator, or wherever else is niggling at you. Just stick to small areas and keep expectations low.
2. Habit stacking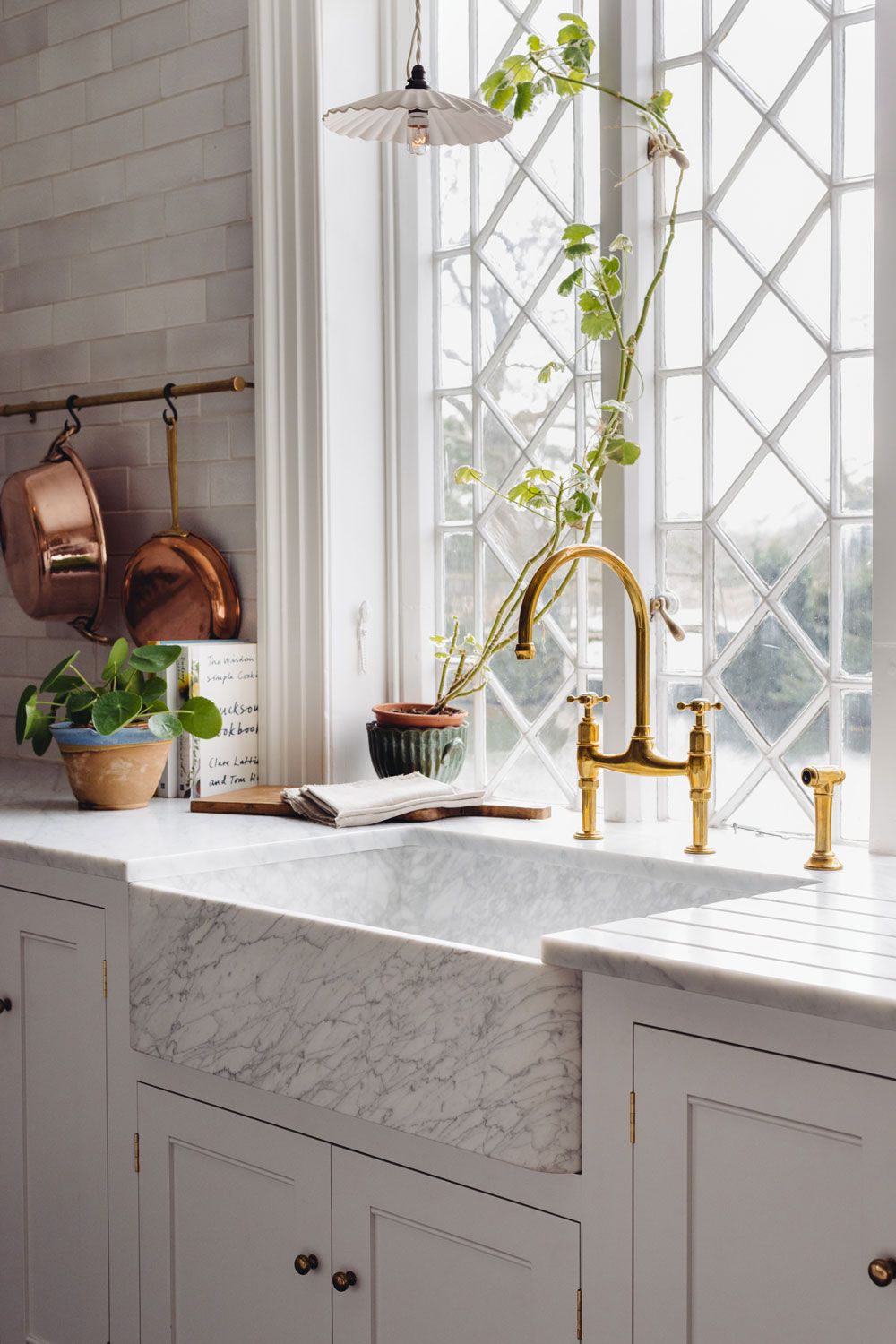 This is something I've been doing for years after a friend mentioned that she'd found it saved her time. When the rest of my dinner is ready and I'm just waiting 5 minutes for my air fryer to finish my sweet potato fries, I use that time to put dishes away, throw out anything that's gone off in the refrigerator, wipe down the counters, wash up, or whatever else needs doing.
I don't know if this officially comes under 'habit stacking' which is identifying a habit you already do every day and stacking a new habit on top. But it's essentially making the most of the time we'd otherwise spend checking our phones.
These little pockets of time can be maximized to get the endless kitchen organizing and cleaning jobs done so there's as little as possible to do after you have eaten dinner. It's a bit like the 5-minute cleaning challenge, and ties in with the whole 'little and often' approach to organizing I just mentioned.
3. Trying out new organizing products
I'm guilty of thinking about the ways I could make my home more organized but not actually doing anything about it. Because it involves getting out the tape measure, making decisions, and potentially buying a product that doesn't work as I'd hoped.
But it's hard to make the most of your square footage without any new storage solutions whatsoever. My favorites are my rolling cart for the kitchen – if ingredients are hidden away, I totally forget about them (this is why I never put veg in the crisper drawer but put condiments in there instead).
So a rolling cart with shelves and hooks, at Wayfair, is a handy place for storing go-to food products because they are both visible and accessible. I also love this Joseph Joseph drawer store, at Amazon for storing cutlery. It stores so much cutlery in so little space that it has doubled the space in my cutlery drawer.
Drawer liners and dividers can transform kitchen drawers and make the most of the space you have, too, and small additions, like a roll-up dish drying rack, at Amazon, free up space around the sink. My final product recommendation is an under-the-shelf basket, at Wayfair, for using up every inch of vertical space inside cabinets, as well as over-the-door organizers.
4. Avoid creating lots of little piles
We have all done this: we take everything out of a closet or drawer and lay all the similar items out on the counter in individual piles. This feels like a logical way to start, taking stock of everything that's in the drawer, but it's such a waste of time.
Instead, empty the contents of the drawer onto the counter and separate everything into two piles only: 'keep' and 'get rid'. Cut out the step of arranging your clutter into piles and as soon as you have an item in your hand, put it straight into a 'stay' or 'go' pile.
5. Letting go of the scarcity mindset
Letting go of the 'maybe one day it'll be useful' mindset is hard, especially when family members around you have the same approach. I'm still working out how to organize my kitchen cabinets in my new apartment and realized there were soup bowls and a hand blender I haven't touched since moving in months ago.
I got rid of the bowls and kept the hand blender, but given that I have a tabletop blender anyway, the hand blender should probably go too. These items were taking up valuable space in the cabinets right by my oven and stove, which would be better used for storing all of my spices, pasta, rice, and so on so it's accessible when I'm cooking dinner.
FAQs
How can I organize my kitchen fast?
Empty out cabinets and drawers and get rid of anything you never use, as clearing the clutter will make your kitchen much more efficient. Think about how your family uses the kitchen from morning to night and what makes logical sense stored together, and then create organizational zones in your kitchen.
One way to make the kitchen feel more orderly quickly is to clean out and organize the refrigerator. From there you can tackle other jobs like organizing the pantry and tidying up the cutlery drawer.
---
Organizing isn't a one-off event, it's kind of a lifestyle. A basket of 'sort out laters' helps when we're short on time as at least it means your stuff is contained and can be hidden away if guests come over, but try and return everything to its proper home as soon as possible.
Sign up to the Homes & Gardens newsletter
Decor Ideas. Project Inspiration. Expert Advice. Delivered to your inbox.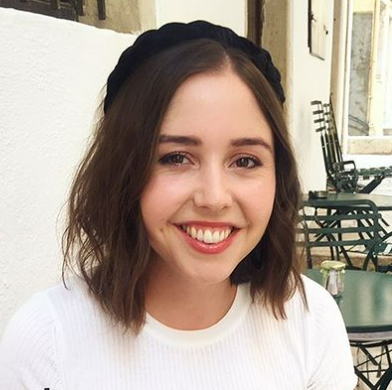 Millie Hurst is the Solved Section Editor at Homes & Gardens. She has six years of experience in digital journalism, having previously worked as Senior SEO Editor at News UK in London and New York. She then gained experience writing for women's magazines before joining Future PLC in January 2021. Millie has written for an array of homes brands including Livingetc and Real Homes and was formerly Senior Content Editor at Ideal Home before taking on the position of Section Editor with Homes & Gardens. She has written and edited countless features on home organization, decluttering and interior design and always hopes to inspire readers with new ways to enjoy their homes. She lives in Sheffield, South Yorkshire and loves to weave nature-inspired decor and nods to time spent in Italy into her own home.