My week-by-week decluttering method finally banished the clutter in my home – just in time for the holidays
Slowing down and methodically clearing out the clutter over a longer time frame made me wonder why I didn't do it sooner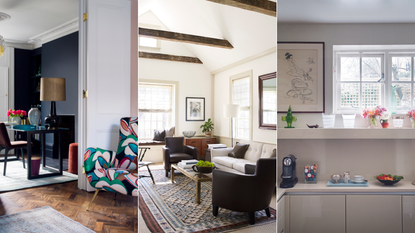 (Image credit: Future)
'It's getting there,' is something I've said repeatedly to friends and family visiting my apartment ever since I moved in last summer. It's been so exciting to have a new space to make my own, it just takes a lot longer than you think it will to find a home for all of your belongings.
Plus, it can feel impossible to find the time and energy for decluttering, DIY, or home organizing after a day of work. Whether you're in a new home or not, the house admin can feel endless.
So I decided to work room by room, cleaning, tidying, and decluttering one space per week ahead of the holiday season – a time when more things make their way into our homes.
My week-by-week decluttering method
Usually, when I'm tidying the apartment, I just start with whatever I see; the dishes, the random clutter piling up in the living room, the laundry, and so on. But sometimes trying to sort out everything in a flurry leaves you feeling overwhelmed, thirsty, and in more of a mess than when you started, although I would recommend the 5-minute cleaning challenge for bursts of speedy tidying.
Organizing projects always take more time than you expect, and I tried to embrace it rather than rush, breaking it down into weekly sort-outs. One thing that really helped was having a 'sort out later' basket for paperwork, items of clothing that needed to be professionally cleaned, home decor to hang up etc., which I will blitz through at a later date.
Week one: The home office
Since it's where I spend the most time over the week, I started by organizing my home office. After hosting family recently, I'd ended up working in a space that was doubling up as a junk room, as on the weekends the temptation to hide things away in here is very high. There were a load of shelves I hadn't put up yet, the vacuum cleaner, bits of wood paneling from DIY projects, and a big mattress topper all cluttering up the space behind me as I worked because I hadn't got around to sorting it.
As well as moving items that didn't belong, I cleared the desk of interior design books, endless cables and tech, a lamp, and stationery and wiped it all down. Even that made things feel ten times better. I swapped out the books and finally got the Ikea monitor stand I bought recently out of the box and set that up, which has given me somewhere to neatly store notepads, pens and somewhere to tuck away my keyboard at the end of the day.
I also vacuumed, dusted, wiped down skirting boards, and cleaned the window, which has drastically increased the natural light coming in.
Focusing on one room and giving it some TLC reminded me of tidying my bedroom as a kid, rearranging things and just feeling like a new person when it's all done. It made a huge difference to my mood when starting work the next day. There are still various decor updates I want to give the space but at least everything is now clean, clutter-free, and intentional.
Week two: The kitchen
The kitchen is the engine of the home and the place I usually prioritize in terms of cleaning. There was no empty space in the cabinets and serving plates, casserole dishes, and ceramics were cluttering up the top of the cabinetry. So I cleared space, organized the kitchen cabinets, moved things around, and managed to get everything hidden away, cleaning the grimy tops of the cabinets while I was there.
I also cleared out the junk drawer and dedicated it to dishcloths and microfiber cleaning cloths (I recommend these, at Amazon) as it's right by the sink, cleaned the refrigerator, and threw out some things that had expired. I found grouping all like-items together helpful – all drinks in one cabinet, all envelopes in my home office, not in the junk drawer, and so on. This simplifies things massively.
I also moved a blender I rarely use into some storage space in my closet to make room for a drinks cabinet and got rid of a few things, like an apron I never wear and a cheese grater that's not very nice to use.
Week three: The bedroom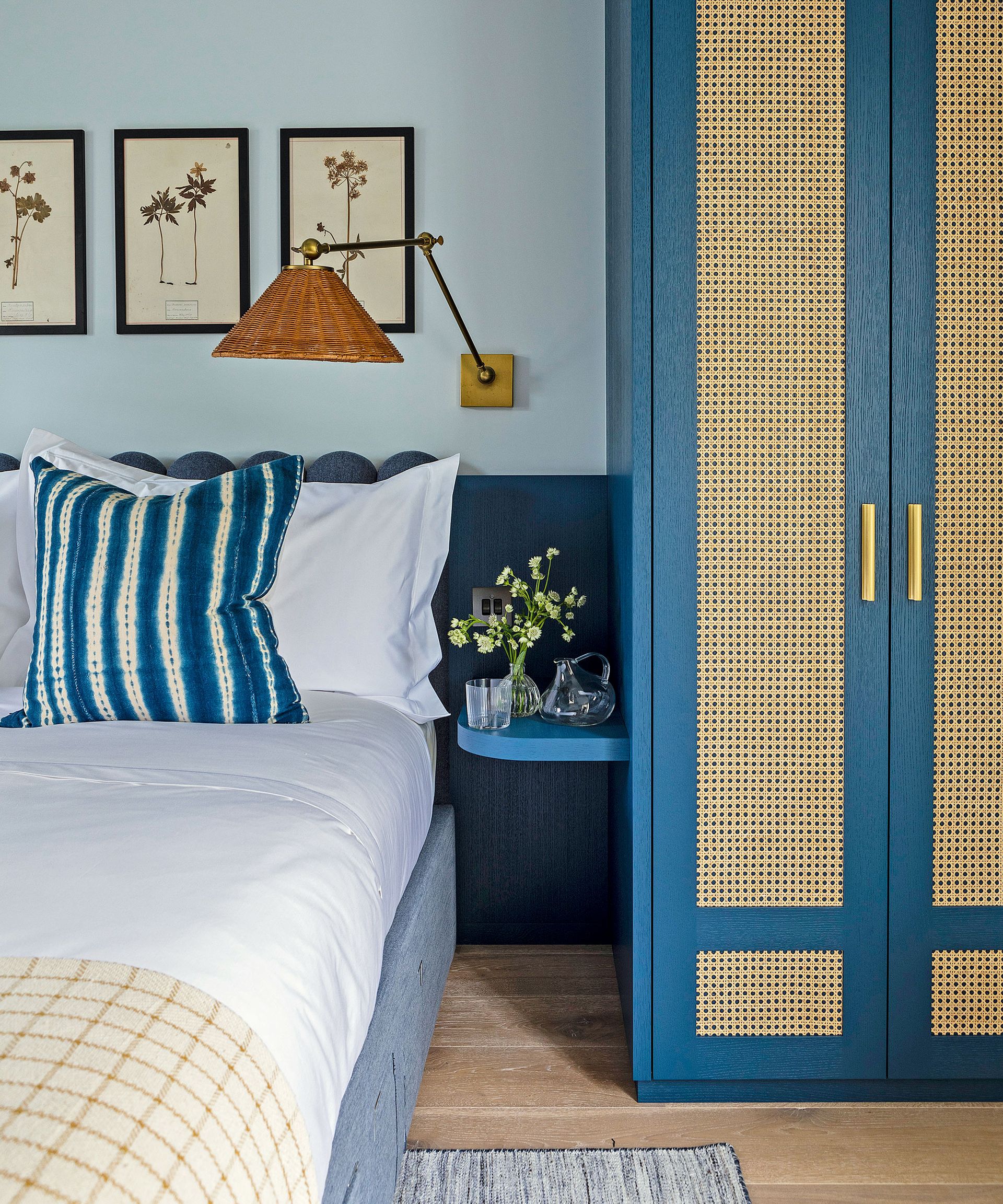 Decluttering my bedroom was a bigger challenge and while it's still not totally sorted, I've cleared space under the bed and improved the overall flow of the room.
I knew I was going to the rubbish tip with my dad the following weekend so I made a bag to donate and a bag to throw away and started going through my closet. I found a lot of summer clothes that still needed to be stored away, so put them into a suitcase, and there were a few things I hadn't worn for over a year that I donated.
I hung up as much as I could on hangers (I recommend these felt hangers from Amazon) and sorted clothes into folded piles with SKUBB dividers from Ikea.
The under-the-bed storage space was more of a headache. It was bursting with Christmas decorations, gift wrap, my artificial Christmas tree and wreath, and other bags of random items I didn't know what to do with. I put all the festive decorations at the back of my closet where they're harder to reach and made space for spare bedding and a spare comforter so they're ready for hosting guests. It was a game of Tetris, slowly freeing up space and shuffling items around.
Week four: The bathroom
A good thing about decluttering a room a week is that some rooms take significantly less time, and for me, this was the bathroom. The vanity unit in my bathroom gets cluttered up incredibly quickly with toiletries, shampoo bottles, toilet paper, and things I use less often like face masks and nail polishes. There's also a mirrored cabinet where I keep makeup and daily skincare items.
But it only took around an hour to declutter the bathroom and reorganize everything. I took everything out, wiped it all down, and let go of the eco-guilt, getting rid of anything out of date or that I'd had for ages and wasn't going to use.
FAQs
What should you not throw out when decluttering?
While we would recommend letting go of items you no longer use or love, there are some items pros say you'll regret throwing away, including important paperwork and items that may be worth money in the future.
---
Between a forest of cardboard boxes in the hall and the general clutter and mess that builds up when we're busy, it's safe to say my apartment needed some attention.
It sometimes felt like I was just moving the mess out of one room and into another but gradually you clear through it. Methodically working through and doing it little and often made it feel so much more manageable, and while I'm still 'getting there' the space is feeling much more homey.
Sign up to the Homes & Gardens newsletter
Decor Ideas. Project Inspiration. Expert Advice. Delivered to your inbox.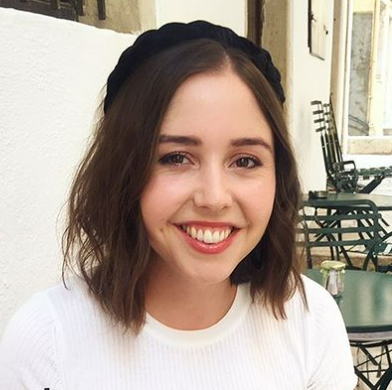 Millie Hurst is the Solved Section Editor at Homes & Gardens. She has six years of experience in digital journalism, having previously worked as Senior SEO Editor at News UK in London and New York. She then gained experience writing for women's magazines before joining Future PLC in January 2021. Millie has written for an array of homes brands including Livingetc and Real Homes and was formerly Senior Content Editor at Ideal Home before taking on the position of Section Editor with Homes & Gardens. She has written and edited countless features on home organization, decluttering and interior design and always hopes to inspire readers with new ways to enjoy their homes. She lives in Sheffield, South Yorkshire and loves to weave nature-inspired decor and nods to time spent in Italy into her own home.