Organizing your kitchen in November – 7 areas to edit this month
Ensure your seasonal cooking and hosting runs smoothly with these organization hacks for November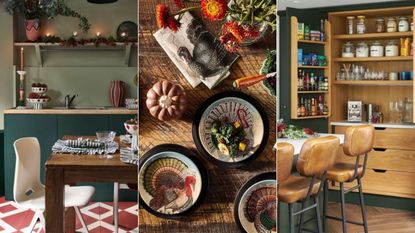 (Image credit: Annie Sloan / Target / John Derian / John Lewis of Hungerford)
November has to be the busiest month of the year in every American householder's calendar. For anyone hosting for Thanksgiving or preparing for the run-up to Christmas, it can be a frenetic time, but there are some tactics you can use to mitigate the rush and make cooking a more seamless experience.
Top of our list? Organizing your kitchen. Get your kitchen organized in November and it will make prepping for entertaining smoother and less stressful.
From identifying things to declutter in November, and making the most of your space, to arranging the items you need for seasonal cooking and hosting, this is how experts get their kitchens organized in November.
Organizing your kitchen in November
'An organized kitchen streamlines your meal planning and cooking routines,' says Hashi Mohamed, president of Ivy Cleans. 'You can create dedicated spaces for specific categories of items, making finding ingredients, utensils, and cookware easier. This efficiency can save you time and make cooking more enjoyable.'
1. Declutter and deep clean
'Before you start rearranging and organizing, it's important to declutter and deep clean your kitchen,' advises Ana Coddington, lead interior designer for Archival Designs.
'Get rid of any unused or expired items, organize your pantry, and give all surfaces a good scrub down. Doing this helps create a blank canvas for organizing and makes it easier to see what you have and where things should go. If you're hosting any holiday parties this month, a clean and clutter-free kitchen will also make it easier to cook and prepare meals.' Stowing away items that are no longer in frequent use can effectively clear space for fall and winter items you need on hand in November.
Ritika Asrani, owner of St Maarten Real Estate recommends, 'In November, consider introducing a 'kitchen reset' routine. Once a week, organize your kitchen for a fresh start. Remove clutter, and expired items, and clean overlooked areas like the inside of your microwave or toaster.
'This habit keeps your kitchen in top shape and saves you from last-minute holiday cleaning stress.'
2. Stock up on kitchen essentials and organize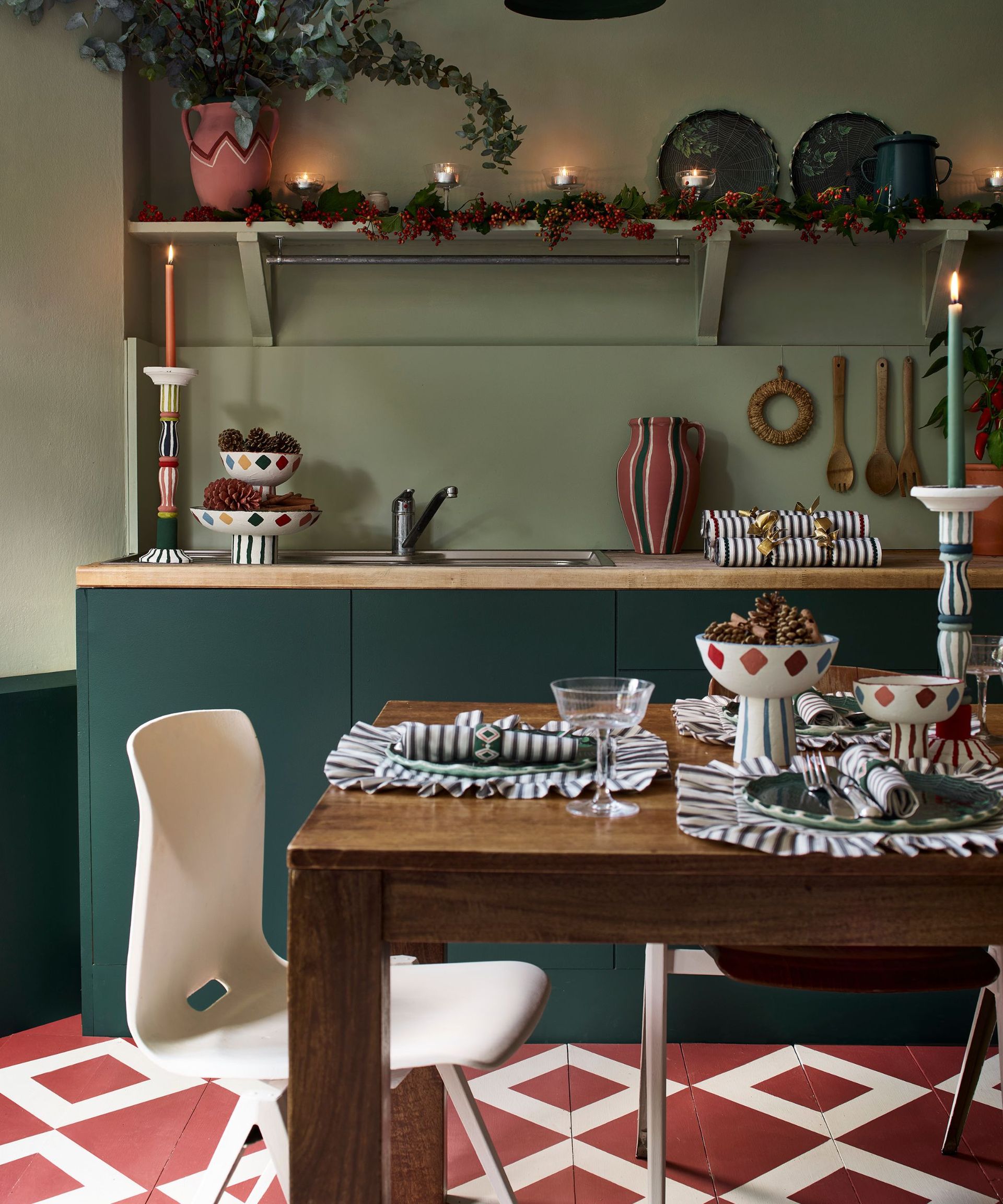 'As you gear up for holiday cooking and entertaining, it's best to stock up on your supply of essential items like foil, Tupperware containers, serving trays, dishware and cutlery,' advises Karina Toner, at Spekless Cleaning. 'Doing this well in advance can save you last-minute trips to the store.'
Spend some time making sure you have enough of all essential items by going through what you have to ensure you can easily accommodate for hosting. To do this you can consider the needs of your guests, plan your menus, and identify any special utensils or cookware needed for holiday recipes.
Karina is the Operations Manager at Spekless Cleaning, a trusted maid service based in Washington D.C. The team has over five years of experience providing top-quality cleaning services for both residential and commercial clients. Karina oversees every aspect of the business, ensuring that every client gets the same top-notch service and a spotless clean every time.
3. Review your kitchen items
Key to keeping your kitchen organized is inspecting and reviewing your kitchen items, assessing if any bakeware or dishware are damaged and need to be replaced or simply won't accommodate your kitchen needs going into November.
'The holiday season often involves baking a variety of treats, from pies and cookies to casseroles and roasts. This is the perfect time to assess your cook and bakeware,' recommends Karina Toner.
'Check for signs of wear, such as warping, scratches, or rust, and invest in high-quality bakeware if needed. Good bakeware ensures your holiday dishes come out perfectly and simplifies the cooking process.' You can check out our guide for when to replace pots and pans.
You may also want to consider investing in quality storage solutions to keep your tableware well-organized and easily accessible. Alternatively, invest in items with fall or Thanksgiving themes to elevate the aesthetics of your kitchen, and replace any chipped or mismatched items.
Karina Toner adds, 'As the holiday season approaches, you'll likely be dealing with a higher volume of food, leftovers, and meal prep. Investing in a set of airtight storage containers can be a game-changer. They help maintain the freshness of your pantry staples and leftovers while keeping your kitchen tidy and organized. Having a variety of sizes also ensures you're prepared for different storage needs.'
Nathalie Lete Juice Glass
$12.00
Add some color to your dinner set up with this colored thanksgiving design glassware.
$368.00
This versatile pumpkin shaped cocotte is the perfect buy to cook a wide range of dishes, great for braising, frying, stewing, sautéing and baking, ideal for creating comforting fall dishes.
4. Maximize storage space
Make the most of your kitchen storage space by utilizing shelves, cabinets, and drawers effectively by investing in storage boxes and dividers.
'Take advantage of all the available storage space in your kitchen. This includes utilizing vertical space with shelves or hanging racks, using drawer dividers to keep utensils in place, and investing in stackable containers for pantry items to save space,' suggests Ana Coddington. We recommend this YIWANFW over the door pantry organizer rack, from Amazon.
'You can also use the inside of cabinet doors for additional storage by attaching hooks or small baskets. This can also help free up counter space and make your kitchen look less cluttered.'
You should also store frequently used items within easy reach while placing less frequently used items on higher shelves or in less accessible areas.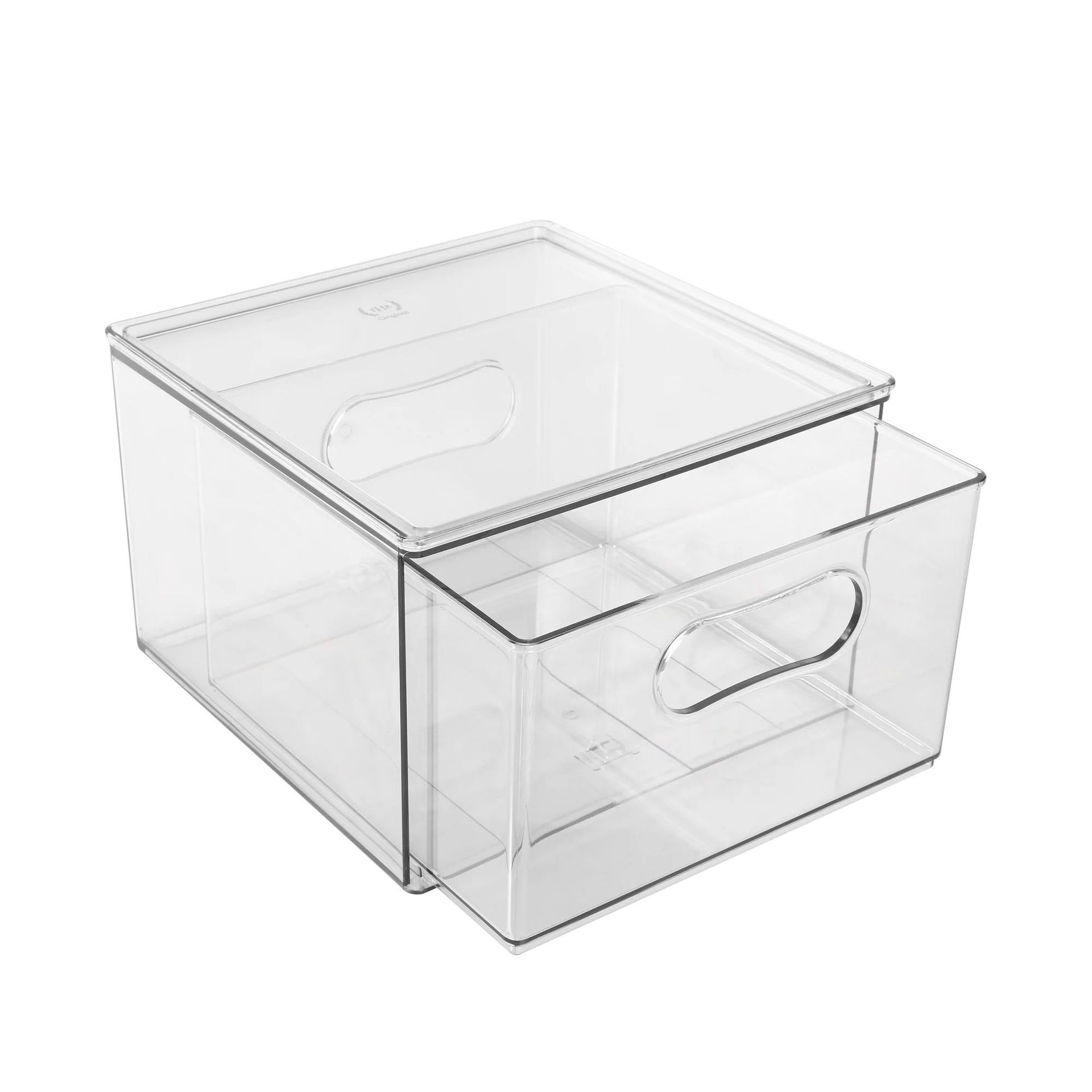 The Home Edit Storage Bins (2pcs)
$33.96
These clear plastic storage bins are an easy way to categorize and store your items, whether they are on display or stacked away in a pantry, they will help you reduce mess.
YIWANFW Over the Door Pantry Organizer Rack
$35.99
This over the door organizer can keep your pantry or kitchen cupboards ordered while maximizing the space available.
5. Utilize seasonal ingredient labels
Label your pantry containers and invest in transparent storage to easily identify ingredients and monitor the items you need to stock up on. This will help you maintain an organized pantry and improve accessibility when cooking or baking.
Ritika Asrani advises, 'To simplify meal preparation for the colder seasons, consider labeling your pantry and fridge with seasonal ingredient labels. For example, a 'Fall Baking' or 'Thanksgiving Essentials' label can help you quickly locate and access ingredients specific to the season. This organization system streamlines holiday cooking and shopping.'
We recommend this Phomemo D30 label maker machine, from Amazon.
6. Opt for reusable decorations
In the spirit of fall and Thanksgiving festivities, November is the perfect time to prepare your kitchen with festive organizational items that can be reused for the season each year.
'Choose decorations that can be reused year after year. This could be a high-quality ceramic serving bowl with a fall theme, or wooden decorations that can be stored and reused,' recommends Georgina Ross, interior designer and founder of Simply Tablecloths. 'This approach is not only sustainable but also cost-effective in the long run.'
7. Stock up on seasonal foods
After you have made space in your kitchen cupboards, pantry and freezer for seasonal stacks and ingredients, you can stock up on certain non-perishables that can make preparing warm and hearty meals simpler.
'Having a well-stocked pantry is particularly important in November,' says Karina Toner. 'With the colder weather and potential for unpredictable situations, a supply of canned goods, such as soups, broths, and vegetables, is invaluable. They provide quick and convenient options for cold-weather meals.
'Taking stock of frozen foods, too, ensures you're ready to make room for holiday leftovers. It's a proactive approach to ensure you have the basics for hearty winter cooking.'
FAQs
How do you store knives to keep them sharper for longer?
Keeping your knives sharper is key to a more seamless cooking experience, and organizing your knives in the right storage solutions can maintain their sharpness for longer.
For knife collection you can consider using a countertop block, drawer divider, and magnetic strip to maintain the sharpness and security of your blades. We love this magnetic knife block, from Amazon.
Additionally, protective sheaths can also be used to lengthen the time between it needs sharpening.
---
In preparation for cooking and entertaining, clear your kitchen counters of small appliances you will not be using. Wash these and dry them thoroughly and store them away. You can also do the same for other items that aren't needed in the upcoming season, such as linens, utensils, and food. This can clear space and keeps kitchen counters clear when you really need the extra prep space.
Sign up to the Homes & Gardens newsletter
Decor Ideas. Project Inspiration. Expert Advice. Delivered to your inbox.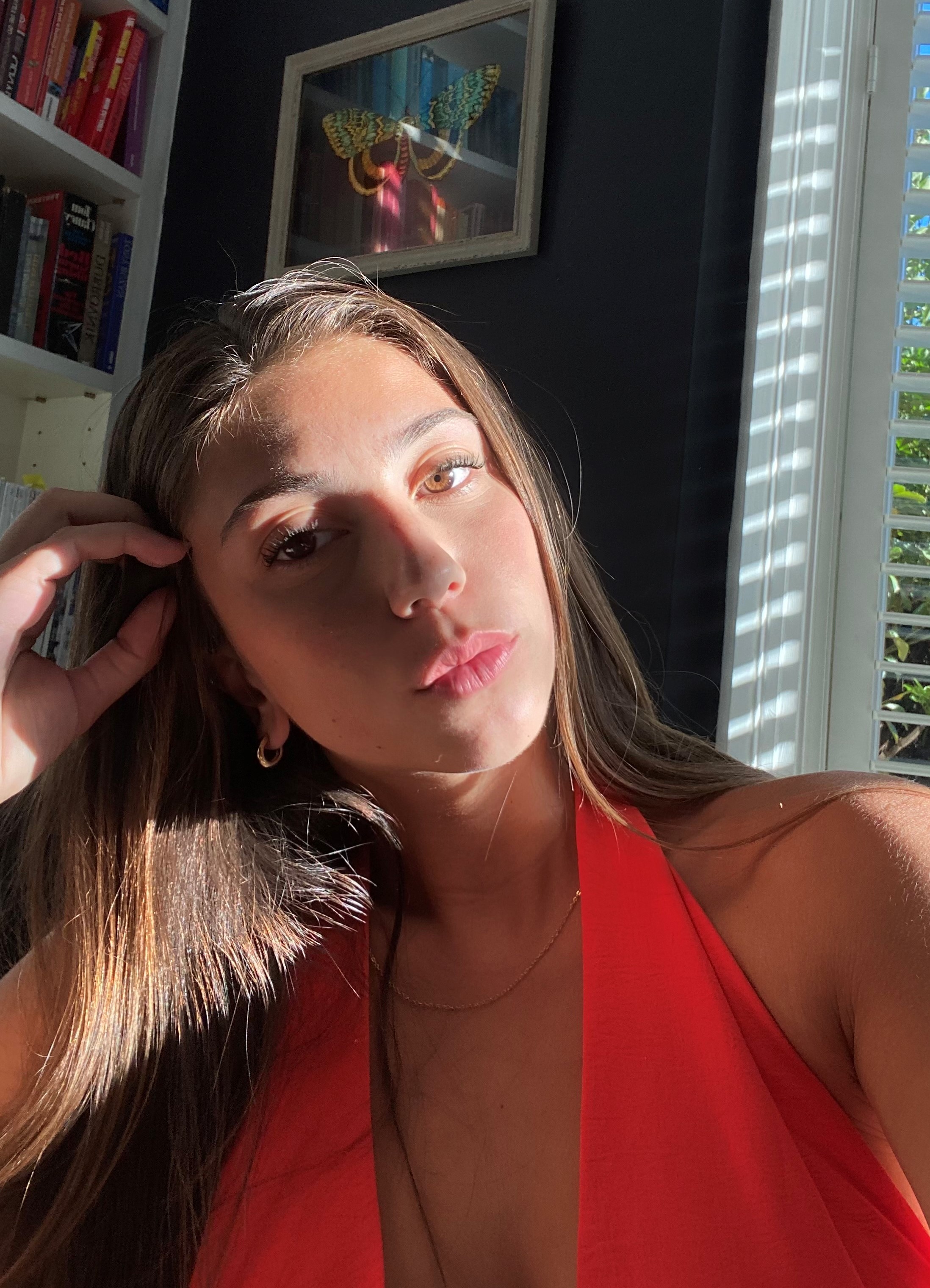 Lola Houlton is a news writer for Homes & Gardens. She has been writing content for Future PLC for the past five years, in particular Homes & Gardens, Real Homes and GardeningEtc. She writes on a broad range of subjects, including recipe articles, reviewing products, writing 'how to' and 'when to' articles. Lola now writes about everything from organization through to house plants. Lola is a graduate student, who completed her degree in Psychology at the University of Sussex. She has also spent some time working at the BBC.