7 Signs it's time to replace your air fryer, according to experts
Don't let your food quality and kitchen efficiency become compromised by a faulty air fryer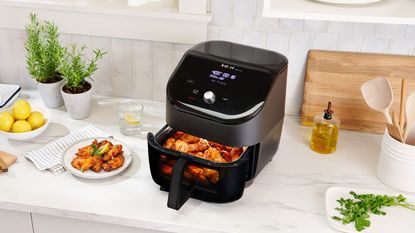 (Image credit: Quiet Mark)
Knowing the signs you need to replace your air fryer is crucial for maintaining the quality of your culinary creations and ensuring safe and hygienic cooking practices.
Like any kitchen appliance, air fryers have a lifespan, however, if it exhibits any of these signs it is declining prior to this, replacing your air fryer may be the best choice. Whether it's decreased performance or strange noises, spotting these indicators that your air fryer needs replacing is key to ensuring using your air fryer is an efficient and functional process.
We talked to experts who explained the signs it's time to replace your air fryer in order to improve your kitchen routines.
Signs it's time to replace your air fryer
Don't let this convenient addition to your kitchen become an object of frustration, producing subpar cooking, leading you to compromise what to cook in an air fryer for good results.
These signs can indicate you need to replace your old model with a new air fryer. You can check out our guide for the best air fryers if you want guidance for an upgrade.
1. Inconsistent temperature or cooking
Malfunctions can lead to your air fryer overheating, or underheating for that matter. If your air fryer can't maintain a consistent temperature, it will affect the quality and efficiency of your cooking. This will mean it's time for a replacement.
Sarah Johnson, kitchen appliance expert at Big Air Fryers explains, 'If you notice that your air fryer takes significantly longer to cook your food or doesn't produce the same crispiness it used to, it may be a sign of declining heating performance. This reduced efficiency can result from a variety of factors, including worn-out heating elements or a malfunctioning fan.' This issue can also be indicated by uneven cooking.
Alternatively, Dim Nikov, cookbook author and the editor of Home Cook World explains: 'If you find your air fryer shuts off often, it's most likely because it's overheating. If this is happening and you find there are no obvious reasons for it, it could be a malfunction in the machine.
'It's not safe to use an air fryer that overheats often, and it can be very intrusive when it comes to making a meal.
'Sometimes overheating happens because the heating coils are dirty, or the basket is too full. Try to cook food in smaller batches to increase ventilation. If you find this and cleaning it doesn't work, you should replace it.'
2. Physical wear
'The non-stick qualities of an air fryer allow you to use it with minimal (or no) oil. This feature is helpful as it also means a quick and easy cleanup. However, if you notice chipping of the enamel or coating of your air fryer basket, it's time to get a new air fryer,' advises Dim Nikov, professional cook, and editor of Home Cook World.
'When this happens, the pieces of the coating can get into your food, making it unsafe to eat. It also lessens the non-stick quality of the air fryer which can lead to a tougher clean up and ruined food.'
3. Outdated features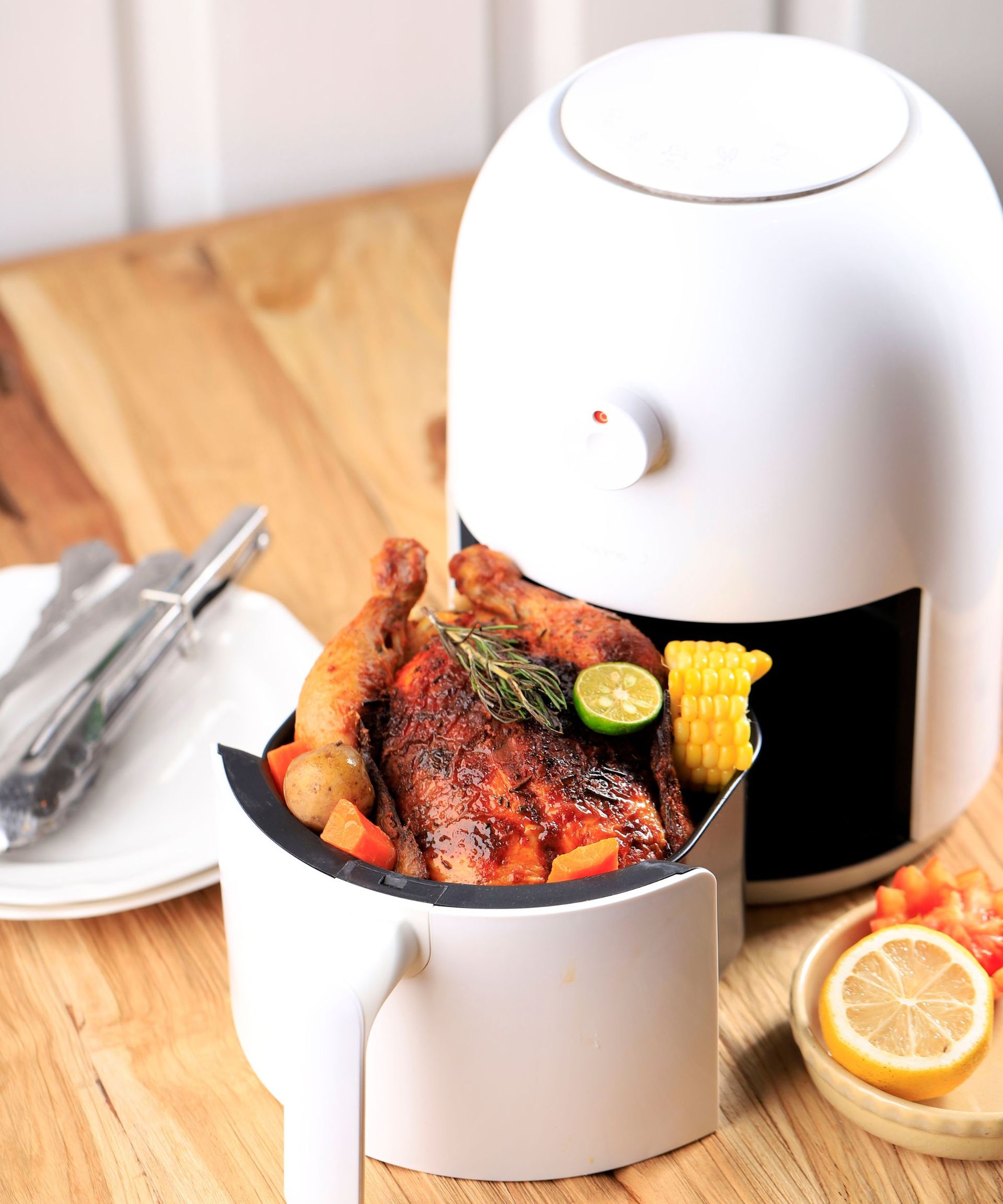 'As technology advances, newer air fryer models often come with innovative features that can greatly enhance your cooking experience,' says air fryer expert, Sarah Johnson. 'If you find that your current air fryer lacks the capabilities you desire, upgrading to a newer model may be the best option.'
Newer models may offer features that enhance convenience and efficiency, including digital controls, additional cooking pre-sets, and improved safety mechanisms.
Homes & Gardens has reviewed and tested a range of air fryers, from the Ninja Max XL Air Fryer, and the Instant Vortex Plus 6-in-1 Air Fryer, to the Phillips Essential Air Fryer XL, which can help you assess which features you want your upgrade to have.
Best compact
Ironically, our tests found that the Max XL is actually the best compact air fryer.
Best air fryer
The best air fryer in the world, making perfect fries with a unique odor neutraliser that saves your kitchen from the smell of fried food.
Best multicooker air fryer
Our favorite multicooker, this Instant Pot has a remarkably good air fryer function for a multi-functional appliance.
4. Cleaning challenges
Over time, food particles can get trapped in hard-to-clean areas, such as the coils, affecting the taste of the food, and leading to odors.
'If the non-stick coating on the air fryer's basket is no longer effective, food may stick to the surface, making cleaning a challenge,' says cleaning expert at Hellamaid, Angela Rubin. 'This can affect the taste and quality of your meals.'
Matt Kerr, electrical engineer and co-founder of Appliance Geeked explains, that challenges cleaning your air fryer, 'Could indicate that the oil and food debris build-up is interfering with the air fryer's ability to perform as intended.' Before replacing your air fryer, you can try using vinegar to shift baked-on grease on your air fryer.
If cleaning your air fryer more regularly using stronger cleaning products doesn't banish the odors, then it it is time to replace it.
We recommend using this OXO Good Grips deep clean brush set, from Amazon, and this KH-7 decrease spray, from Walmart.
5. Unusual noises
'While air fryers do make some noise while they are running, excessive or unexpected noise might be concerning. If you discover that your air fryer is generating more noise than normal, the fan or motor may be damaged,' explains Matt Kerr.
If these noises indeed indicate several elements are damaged this can mean your air fryer cannot produce consistent cooking and optimum air circulation. In such cases, it could be time to switch out your air fryer for a quieter and more dependable model.
6. Safety issues
Air fryers should always be used safely, so if you notice signs electrical hazards, immediately stop the use of your air fryer and consider a new one.
Gabrielle Yap from Carnivore Style says, 'If you notice sparks, smoke, or any electrical issues, unplug your air fryer immediately. Safety should always come first in the kitchen, and these signs may signal an impending breakdown.'
7. Decreased performance
'One of the more subtle signs an air fryer needs replacing is a loss of functionality. For example, if your air fryer has a temperamental timer, buttons that don't respond, or a malfunctioning display, it can be quite frustrating,' says Gabrielle Yap.
'Cooking should be a breeze, and if your air fryer isn't cooperating, it's probably time for an upgrade.'
FAQs
How can I improve an air fryer's efficiency?
If your air fryer is not functioning as efficiently as you would like, Dan Gallagher, a registered dietician at Aegle Nutrition recommends one possible way to fix this:
'Before you toss the entire unit, there are some tricks you can try to see if maybe your air fryer is in need of a cleaning.
'No matter the model air fryer you have, cleaning off the cooked-on food particles is going to help it last longer. If you've never cleaned your air fryer and now you're dealing with unevenly cooked food, then it's quite probable that your air fryer just needs a good cleaning in order to function properly.
'However, if you've cleaned your air fryer and it's still not working properly, then it's likely time for a new one.'
---
Many air fryers come with a warranty that usually ranges from one to two years. If your appliance's warranty has expired and you encounter any of the issues mentioned above, it may be more cost-effective to invest in a new, reliable model with an extended warranty.
Sign up to the Homes & Gardens newsletter
Decor Ideas. Project Inspiration. Expert Advice. Delivered to your inbox.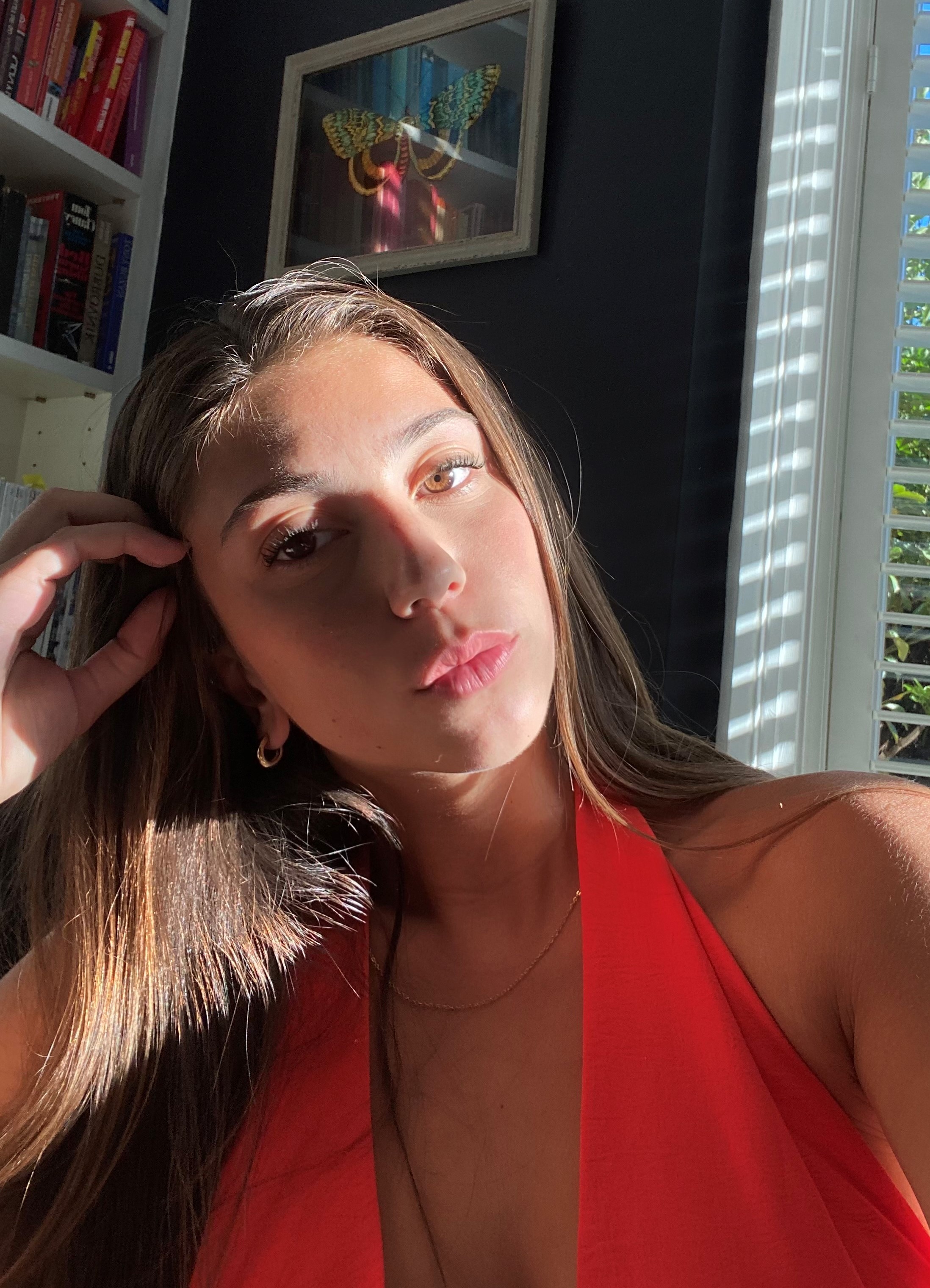 Lola Houlton is a news writer for Homes & Gardens. She has been writing content for Future PLC for the past five years, in particular Homes & Gardens, Real Homes and GardeningEtc. She writes on a broad range of subjects, including recipe articles, reviewing products, writing 'how to' and 'when to' articles. Lola now writes about everything from organization through to house plants. Lola is a graduate student, who completed her degree in Psychology at the University of Sussex. She has also spent some time working at the BBC.