7 signs it's time to replace your coffee machine – according to experts
Don't settle for subpar coffee; keep an eye out for these signs your coffee machine is no longer for to the job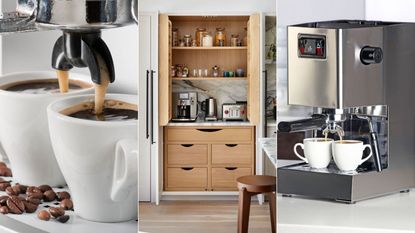 (Image credit: Alamy / Davonport / Alamy)
For all coffee lovers, their coffee machine is a kitchen staple and the appliance they use to kickstart the day. However, like all appliances, coffee machines have a lifespan, and there comes a time when it's crucial to recognize the signs that indicate it's time to be replaced.
Upgrading your coffee machine can keep you from subpar coffee and inconveniences that come with a faulty machine. When testing coffee makers, it's clear that the quality and state of your coffee machine can significantly impact the quality of the coffee as well as your daily routines, which is why it's important to keep an eye out for these signs it's time to replace this kitchen appliance.
Whether you need to upgrade a faulty model or find a different type of coffee maker to suit you, our experts have explained the signs it's time to replace your coffee machine
Signs it's time to replace your coffee machine
'The average lifespan of a coffee maker is about five years, but high-end models may last ten or more,' says Christenda Costa, CEO of Gadget Review. 'But while modern coffee makers don't need to be replaced as often, there will come a time when your morning coffee leaves something to be desired.'
1. Technical issues
'The first and most obvious sign it's time to replace your coffee machine is that your current coffee machine simply has issues. Coffee machines, both drip and especially espresso, have a number of electrical and mechanical components that wear out over time,' explains James Hyslop, coffee author at The Coffee Folk. 'While some of these are easily replaced, the fact that they are giving way is a good sign that you should at least consider upgrading.
'Small technical issues (water dripping out where it shouldn't be, machine making funny noises, screen not working properly) are often the precursor and symptom of larger issues that are expensive to fix.'
'Excessive leaks or cracks in the water reservoir also signal age and wear. When basic cleaning and descaling can't resolve issues, it's time to retire the coffee maker and purchase a new one for the best quality drinks,' advises Johny Morrisson, coffee expert at Coffee About.
If you are looking to replace your coffee machine, you can check out our guide for the best coffee makers.
2. Taste shifts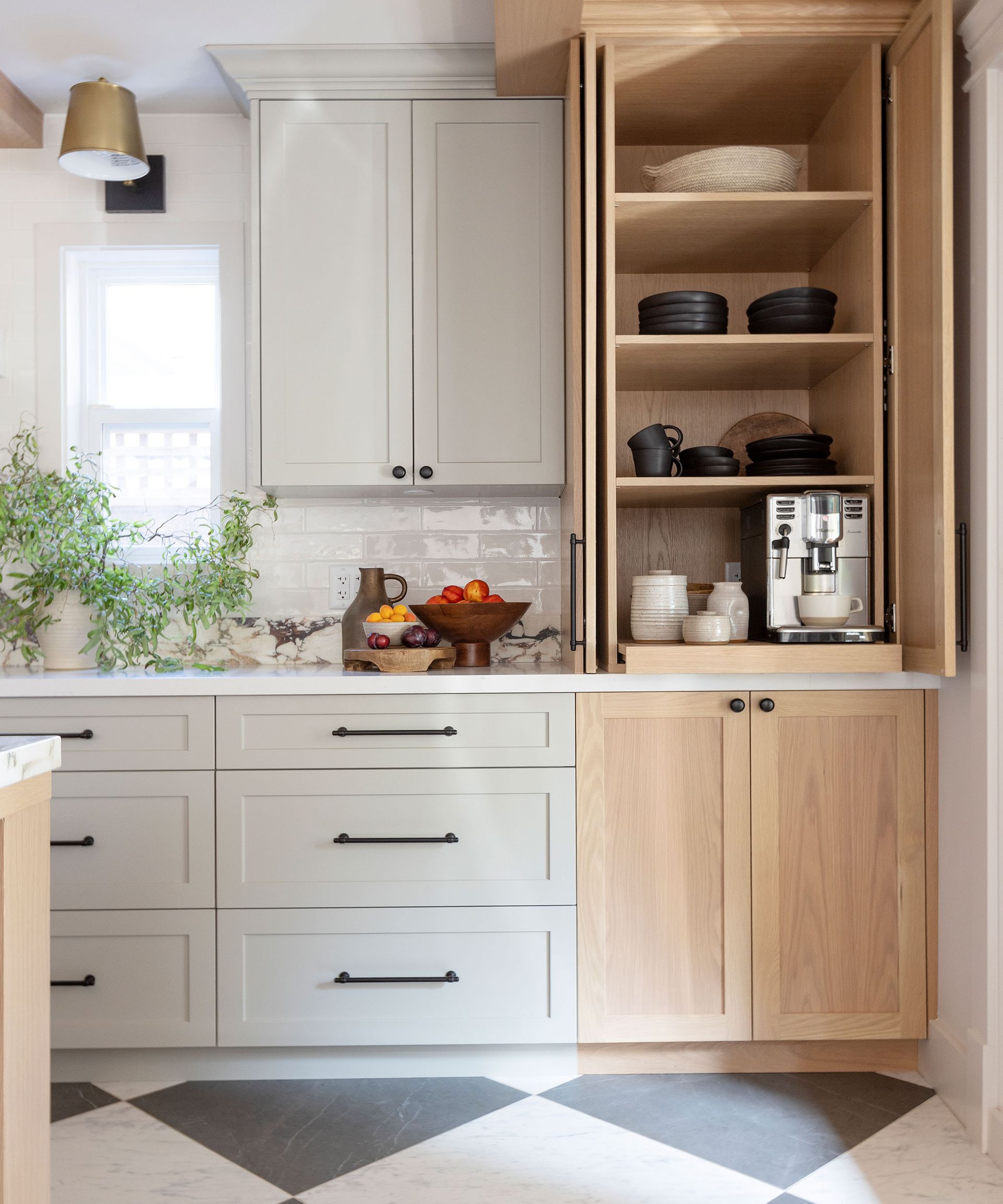 'If your coffee starts to have an unusual or unpleasant taste or odor, it could be due to lingering residues inside the machine,' says Steve Spring, president of Seattle Coffee Roasters. 'No matter how much you clean it, some residues are stubborn and can alter the flavor of your brew.'
James Hyslop explains, 'This can be due to a build-up of limescale (and so can be fixed via descaling) but it can also be a sign that the machine is, for want of a better word, weary.
'Machines, especially if they are on the cheaper side, have a used-by date and shelf life after which the coffee they produce will degenerate in quality and flavor.'
'And if you regularly taste metallic flavors or plastic notes in your coffee, the internal tubing and plastic components are breaking down, making replacement necessary,' adds Johny Morrisson.
Investing in a new machine can ensure you are able to enjoy rich and flavorful coffee.
3. Long brewing times
'A clear red flag I've noticed is when brewing time becomes inexplicably longer, indicating possible internal malfunctions or mineral build-ups slowing down the process,' explains Kayla Stavridis, head of marketing at Barista HQ.
'This could also indicate limescale build up and reduced heating ability - a sign the machine is wearing out,' adds Johny Morrisson.
If cleaning your coffee machine doesn't resolve this issue, it may be time to upgrade.
4. Decreased brewing performance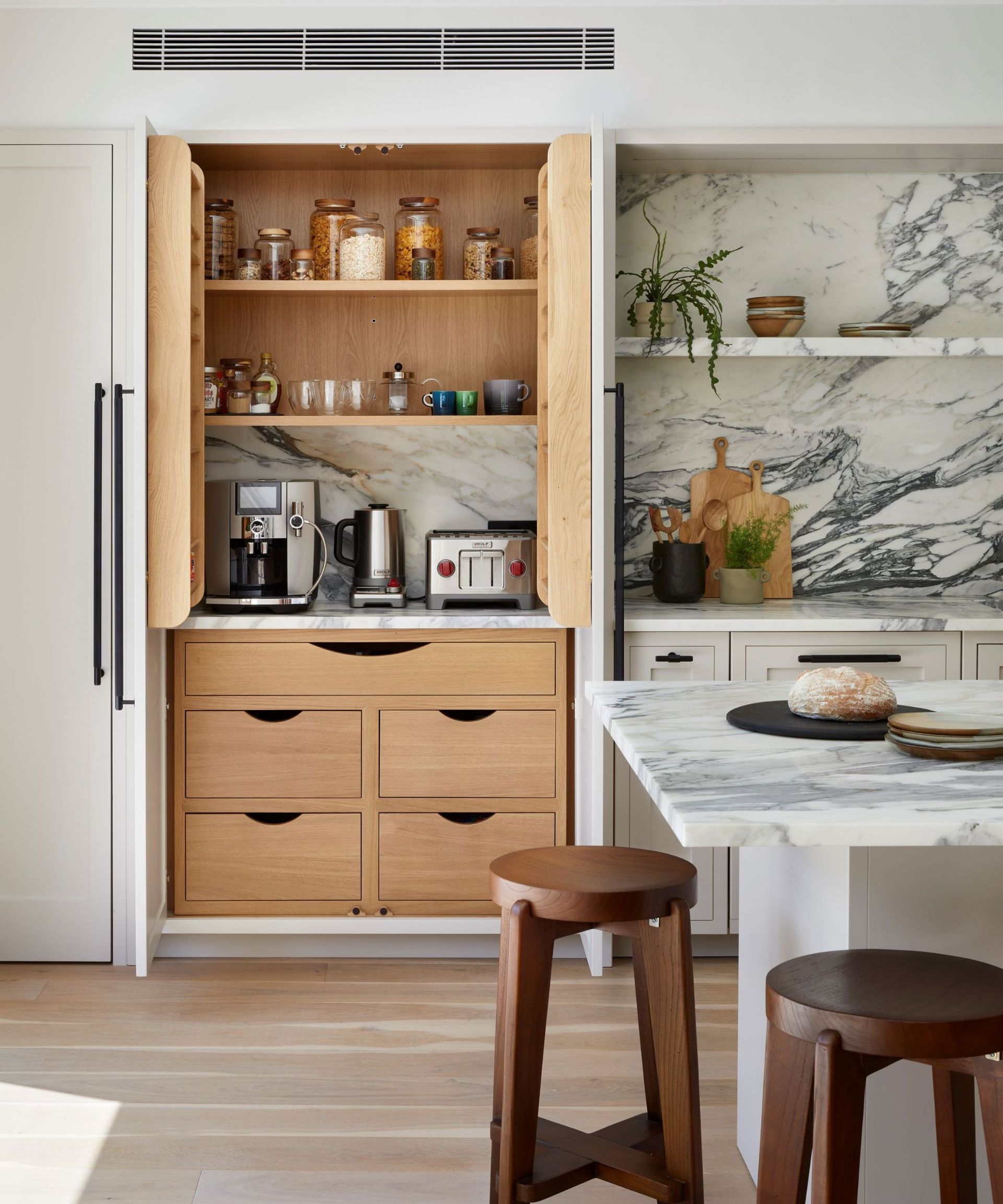 'One of the most telling signs is a decrease in brewing performance,' says Steve Spring. 'If you notice inconsistent coffee quality, with some cups tasting weak and others overly strong, it might be your machine's way of saying goodbye. Extended brewing times are another red flag; it's a clear indication that the internal components are struggling.'
If your coffee tastes burnt or feels lukewarm, it's a clear sign that the machine is not maintaining the right brewing temperature. The ideal brewing temperature is between 195°F and 205°F. Anything outside this range can compromise the taste, indicating your coffee machine is past its best.
5. Constant maintenance and upgrades
'If your current coffee machine requires frequent repairs or has become challenging to clean and maintain, it might be more cost-effective and aesthetically pleasing to invest in a new, low-maintenance model that complements your kitchen's design,' advises Fred McGill, interior designer and founder of Next Modern Home.
6. Scale build up and difficulty cleaning
Even though it's possible to keep the appliance running for as long as possible with proper cleaning and descaling, after prolonged use, the heating elements will naturally wear out over time,' explains Daniel Velikov, PR specialist at Fantastic
Services.
'Scale build-up can affect the performance of your coffee machine and make it challenging to clean. If your current model is particularly difficult to descale or maintain, it may be time to replace it with a more user-friendly option,' advises Angela Rubin, cleaning expert at Hellamaid.
7. Lack of aesthetic appeal
'One of the most apparent signs that your coffee machine needs an upgrade is if it looks outdated and no longer aligns with your kitchen's design aesthetic,' says interior designer, Fred McGill. 'Modern coffee makers come in sleek, stylish designs that can seamlessly blend with contemporary interiors, adding a touch of sophistication to your space.' You can keep this in mind when designing a coffee station.
'If your current coffee machine takes up too much counter space and makes your kitchen feel cluttered, it might be time for a change,' adds Fred McGill. 'Newer models are often designed to be more compact, freeing up valuable countertop real estate and contributing to a more organized and visually appealing kitchen.'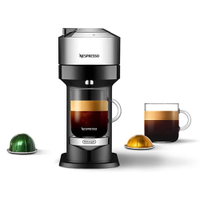 Nespresso Vertuo Next Deluxe Coffee and Espresso Machine by De'Longhi | Was $209, now $159.99 at Amazon
The Nespresso Vertuo may be small, but it can still produce a mighty cup of coffee. One of our favorite single-serve coffee makers, this machine is easy to use and it's made with recycled plastic.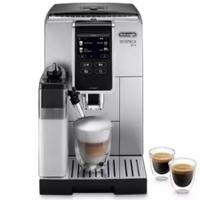 De'Longhi Dinamica Plus | Was $1,700, now $1,299.95 at Amazon
I'm obsessed with this deal. A $400 saving on a machine that's worth every dollar at full price is incredible. The De'Longhi machine is incredibly user-friendly and easy to customize. It can make sixteen different coffees at the touch of a button. This is the luxury coffee experience.
You can read more in our full De'Longhi Dinamica Plus review.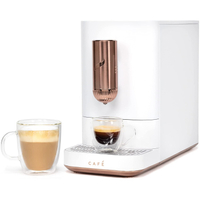 Café Affetto Automatic Espresso Machine| was $679, now $499 at Amazon
With a sleek appearance and a mighty 20-pump bar system, the Café Affetto is far from your average espresso machine. Our expert testera gave it 100%.
FAQs
What are the benefits of upgrading your coffee machine?
With advancements in coffee-making technology, old coffee machines may seem outdated and inefficient.
'If your machine lacks modern features like programmable timers, adjustable brewing temperatures, or single-cup brewing options, it might be time for an upgrade,' advises Steve Spring, president of Seattle Coffee Roasters. 'Newer machines offer increased convenience and customization.'
---
Coffee author, James Hyslop, leaves us with one last piece of advice: 'As a coffee expert and user I have long felt that coffee machines are not only about the coffee produced but the holistic experience of using the machine. A good coffee machine should be a pleasure to use and bring you joy and not frustration.
'So sometimes your coffee machine works fine, produces acceptable coffee but just doesn't quite do it for you; maybe you don't like the look, maybe the features are restrictive, or maybe operating it is just unpleasurable. This is also a sure sign that you should at least consider changing coffee machines to one that will bring you joy in both experience and in the coffee it produces.'
Sign up to the Homes & Gardens newsletter
Decor Ideas. Project Inspiration. Expert Advice. Delivered to your inbox.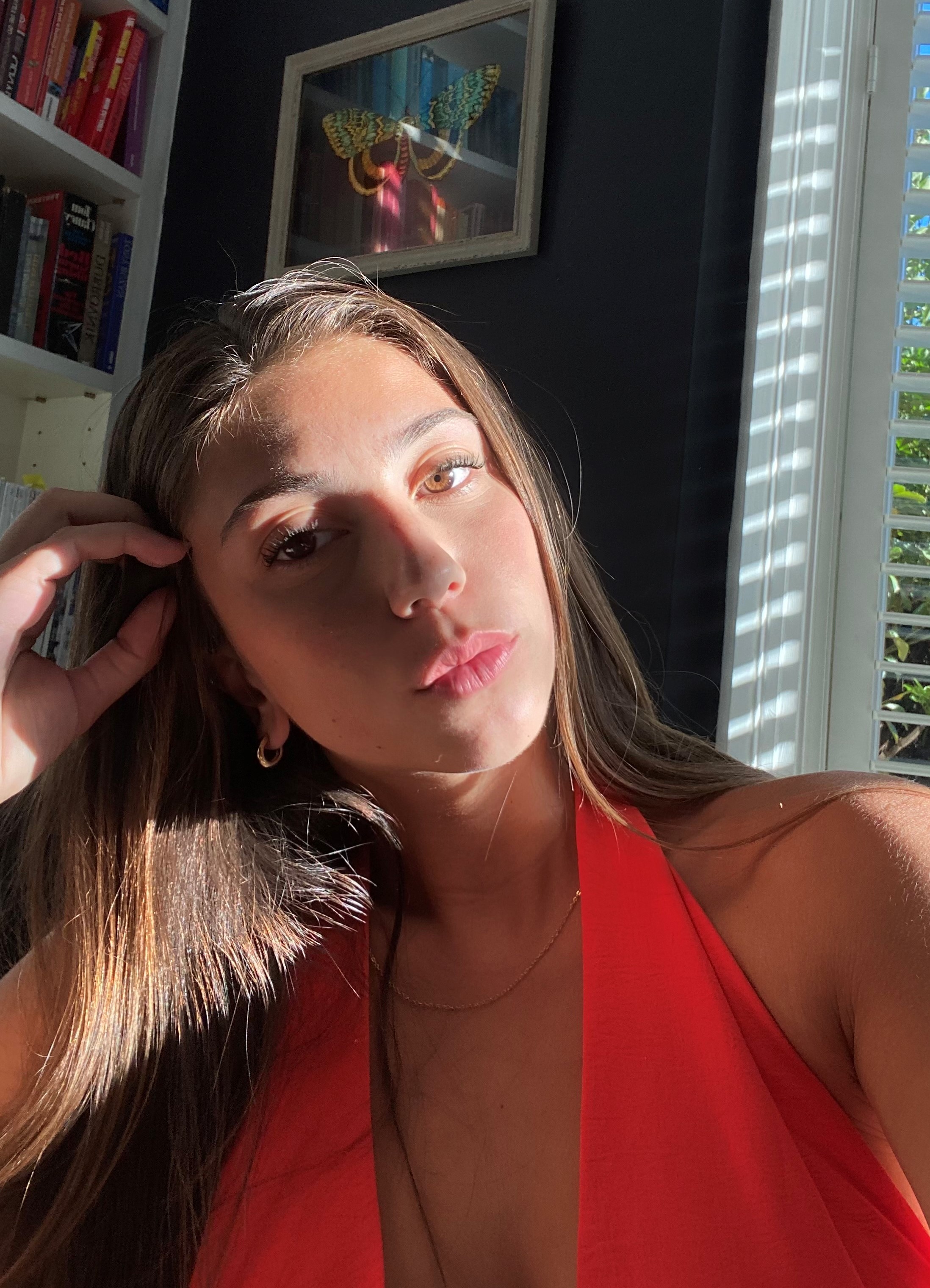 Lola Houlton is a news writer for Homes & Gardens. She has been writing content for Future PLC for the past five years, in particular Homes & Gardens, Real Homes and GardeningEtc. She writes on a broad range of subjects, including recipe articles, reviewing products, writing 'how to' and 'when to' articles. Lola now writes about everything from organization through to house plants. Lola is a graduate student, who completed her degree in Psychology at the University of Sussex. She has also spent some time working at the BBC.