8 clever storage ideas for increased accessibility at home, as shared by designers
Integrate functionality and interior design to find customizable storage solutions to simplify your daily routine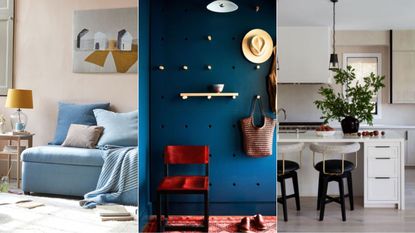 (Image credit: Loaf / Tim Lenz/ Styling Brittany Albert / Amy Bartlam)
Improving accessibility in your home is about customizing storage solutions to your specific needs and space limitations to simplify your daily routines, and creating a well-organized and convenient living space.
Key to implementing the optimal inclusive and adaptable design in your home is finding storage options that strike a balance of being functional and easy to use, as well as aesthetically pleasing and suiting the style of your home.
Incorporating accessible and user-friendly storage solutions is crucial for creating a home environment that caters to all its members' needs, whether it is streamlining access to items, or optimizing space to make it easier to navigate and enjoy. Our experts have shared their top eight accessible home storage solutions.
Storage ideas to improve accessibility in your home
Consider the individual needs of your household members, their daily routines, and what will make using their home simpler and more enjoyable. After assessing this, you can determine the best storage solutions and the most convenient locations in your home for these.
1. Pull-down cabinet shelves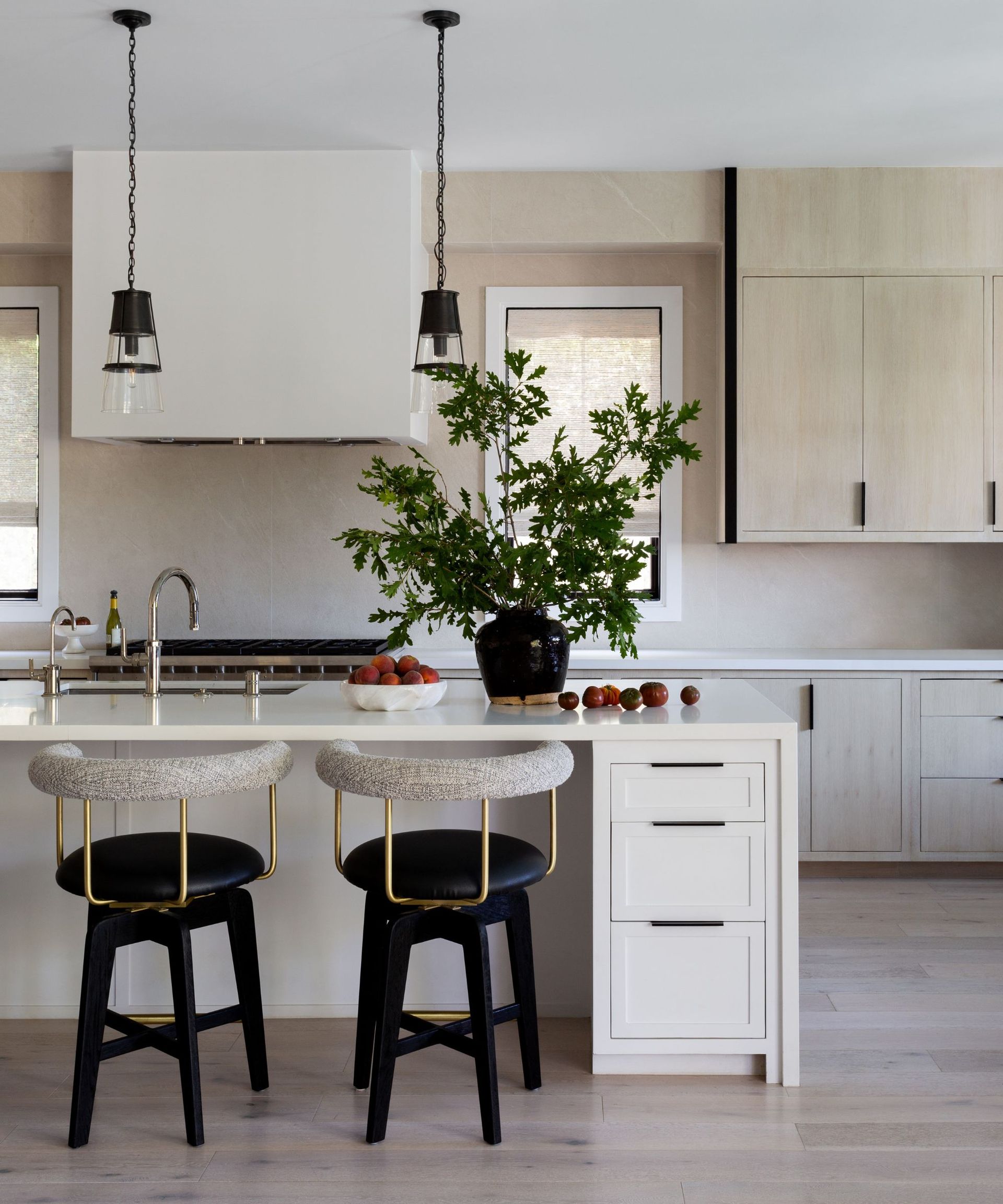 'Accessibility often boils down to making the most out of the space you have and ensuring items are within easy reach,' says Karen Miller, owner of Miller Design Group. 'A key storage idea I often suggest to my clients is the installation of pull-down shelves in kitchen and bathroom cabinets, which can significantly increase accessibility.
'The pull-down mechanism means that items kept in high places can be reached safely and without strain. It's robust, easy to install, and makes a huge difference in homes where reaching high shelves was once a concern.'
Pull-down shelves often come with a handle at the base, making them suitable for different height requirements.
These shelves can also make it easier to remove heavier items from cabinet shelves when done so at a lower height.
2. Under furniture storage
Incorporating furniture with storage underneath is ideal for keeping items on hand, plus, this maximizes the available storage space, which is great for reducing space limitations.
Under-bed storage, for example, is a great way to keep items like clothing, shoes, or extra bedding easily accessible, which can be accessed without even leaving the bed. This can be done by finding a bed with in-built storage, or by adding pull-out drawers or storage bins under your bed, such as these roll out-drawers, from Wayfair. These can also be installed under other furniture items such as sofas.
Another under furniture storage is toe-kick drawers. Ritika Asrani says, 'Utilizing the often overlooked space beneath your kitchen cabinets is a game-changer. Toe-kick drawers are a discreet addition that transforms that wasted space into pull-out drawers. These are perfect for storing flat items like baking sheets, cutting boards, or even kitchen linens. It's a savvy way to make every inch of your kitchen work for you without sacrificing style.'
$2,599
This wooden bed has spacious under-bed storage drawers, ideal for keeping spare cushions, bedding or shoes.
3. Open storage
Maximize wall space with hooks, pegs, and wall-mounted shelves. These can hold items like coats, bags, keys, and other essentials at a convenient height.
'By reducing unnecessary movements and doors to navigate, open shelves are fantastic for individuals who might find constant opening and closing cumbersome,' advises Ryan Fitzgerald, realtor and the owner of Raleigh Realty.
'In one of the kitchens I recently showcased, the homeowner had mobility difficulties, and the open shelves made a world of difference for her. She could quickly grab dishes, cups, or spices without any hurdles. Plus, aesthetically, open shelves provide an opportunity to display beautiful dishware or decorative pieces.'
There are a wide range of ways you can incorporate open storage into your home depending on not only its functional value but also its ability to suit and adapt to the space it is in.
Cyble Rizwan at Persimmon Design recommends, 'In smaller spaces like bathrooms, consider using hanging baskets or planters as storage. These can hold toiletries, towels, or even decorative items, adding style and function.'
'Pegboards are not just for the garage. In the kitchen or home office, they can be used to organize pots, pans, utensils, craft supplies, or tools. Customize the arrangement of hooks and shelves to fit your needs.' We recommend this Socalsunny pegboard wall organizer, from Amazon.
Cyble Rizwan continues, 'Install magnetic panels or strips on the inside of cabinet doors or on walls to store small metal items like knives, spice containers, or even office supplies. It's a space-saving solution that keeps items within reach and visible.' You can find magnetic panels, such as this Dmore magnetic knife holder, at Amazon.
All these options can be easily adapted and readjusted based on changing needs.
4. Staircase storage
'Don't let that space under your staircase go to waste! Turn it into a clever storage area by adding built-in shelving cubbies or drawers,' recommends Cyble Rizwan. 'It's a fantastic way to maximize space in a stylish and functional manner.'
'It's a seamless integration that not only maximizes space but also adds a touch of sophistication to the often underutilized area beneath the stairs,' says Ritika Asrani.
Especially stairs on the ground floor provide a valuable and accessible storage area that can be invaluable for those who don't want to go up and down the stairs to get their essentials every time they leave the house.
Another way to make the most of your stairs for storage is to turn the risers into pull-out drawers, suggests Cyble Rizwan. 'These hidden drawers can store shoes, linens, or even seasonal items, adding valuable storage without taking up extra space.' Ensure those stairs with pull-out drawers are convenient and easy to access. This may mean just installing pull-out riser drawers for the bottom step or two.
5. Furniture with hidden storage
You can invest in furniture pieces with concealed storage compartments, ideal for keeping items on hand while utilizing all available space rather than adding more items to a space. This can be especially beneficial for small spaces. Ottomans, coffee tables, and bed frames with built-in storage can help keep your home organized and clutter-free.
'For increased accessibility, I recommend speaking to an interior designer about ways to integrate more storage into the bones of your home's design,' advises Millie Hurst, section editor at Homes & Gardens. 'They may come up with solutions that you wouldn't have thought of – for instance, I recently saw a clever kitchen design that incorporated lots of wooden bench seating around the perimeter. The top of the seats lifted up and held toys, lesser-used cookware, and so on, but any guest would have had no idea they were there.
'Otherwise, a bench seat in the entryway will help reduce clutter and keep walkways clear. As will a footrest with a lid that lifts up and blends in with the rest of your couch in the living room, or a divan-style bed in the bedroom.'
Was $598.00, now $358.80
Tuck all your bedroom items away using this storage bench, the perfect item to keep at the end of your bed.
Millie Hurst is Section Editor at Homes & Gardens, overseeing the Solved section, which provides readers with practical advice for their homes. Millie has written about and tried out countless cleaning and DIY hacks in the six years since she became a journalist, and has worked in both London and New York.
6. Roll-out drawers and Lazy Susans
Especially when considering how to make kitchen cabinets more functional, roll-out drawers and Lazy Suzans can make accessing items easier.
Deep, sliding shelves allow you to see and access items stored at the back without the need for rummaging. Lazy Susan's rotating shelves make it simple to access items stored in corners of cabinets or on table tops.
'Another innovative solution is the magic corner or blind corner pull-out,' recommends Adam Crookes, food blogger and owner of Donut Maker, 'which brings a tucked-away section of the cabinet out into the open, making use of every inch.'
Left Handed Pull Out Blind Corner Kitchen Cabinet
$816.41
Pull out blind cabinets not only make the most of skward cabinet spaces, but also easily bring drawers out to where their contents are accessible.
Wood Circle 1-Shelf Lazy Susan
Was $199.99, now $104.19
To install in a pantry corner, this Lazy Susan is perfect for making the most of space, keeping all items easily accessible at all times.
7. Fold-away furniture
'For homes with limited space or for rooms that need to serve multiple purposes, fold-away furniture can be a lifesaver,' says Ryan Fitzgerald. 'I recall assisting a client in choosing a home with a guest room that doubled as a home office. We installed a Murphy bed that could be folded away during the day, providing ample space for the wheelchair user to navigate the room during work hours. When it was time to transform it back into a bedroom, the bed could be pulled down without any hassle.'
You can find different furniture for rooms you wish to make more accessible by integrating fold-away furniture to maximize space; from foldable tables that can be made larger or smaller, a wall-mounted fold-down work desk, such as this one from Amazon, or a sofa bed, such as this Athena sleeper sofa, from Anthropologie.
8. Adjustable closet storage
There are a few ways that closet storage can be made more accessible. Firstly you can ensure that closet doors don't act as an obstacle, obstructing pathways and being challenging to easily maneuver, especially for those using wheelchairs or mobility aids. This can be done by opting for bi-folding or doors. We recommend these BONIKLUBA bi-folding doors, from Amazon.
Another option is to go for adjustable shelving systems which can be altered to individual needs and storage requirements. The flexibility ensures efficient use of space. These selves can be kept shallow to make accessing items easier, or for deeper shelves, these can be made to slide out.
For clothing rails, pull-down rods can be invaluable for utilizing vertical space while making items easy to reach. If rods don't come with a handlebar or attachment to pull them down, you could use a hook that can be used to pull the rail down. We suggest this pull-down closet rod, from Amazon.
'Consider incorporating clothing rods at eye level, making it a breeze to pick outfits. The blend of adjustable-height components, pull-down rods, and easy-to-grip D-shaped door handles makes a world of difference,' says Adrian Pedraza, owner of The California Home Buyer.
'While many might consider this a luxury, adding wireless lights beneath closet shelves has proven incredibly practical, especially in those gloomy winter months.'
FAQs
How do you make sinks and countertops accessible for those in wheelchairs or mobility scooters?
To ensure there is enough space under sinks or countertops to use for individuals in wheelchairs or mobility scooters, there needs to be sufficient depth, height, and width for the chairs to fit underneath.
You can measure these specific dimensions and customize space under sinks or countertops accordingly. Often this can involve incorporating wall-mounted countertops and sinks, such as this floating sink with storage cubby hole, from Amazon.
---
Ryan Fitzgerald, owner of Raleigh Realty says improving accessibility in the home is all about enhancing the quality of life for homeowners. 'With the right design features and modifications, homes can be transformed into safe, comfortable, and easily navigable spaces for everyone, irrespective of any mobility challenges they might face.'
Sign up to the Homes & Gardens newsletter
Decor Ideas. Project Inspiration. Expert Advice. Delivered to your inbox.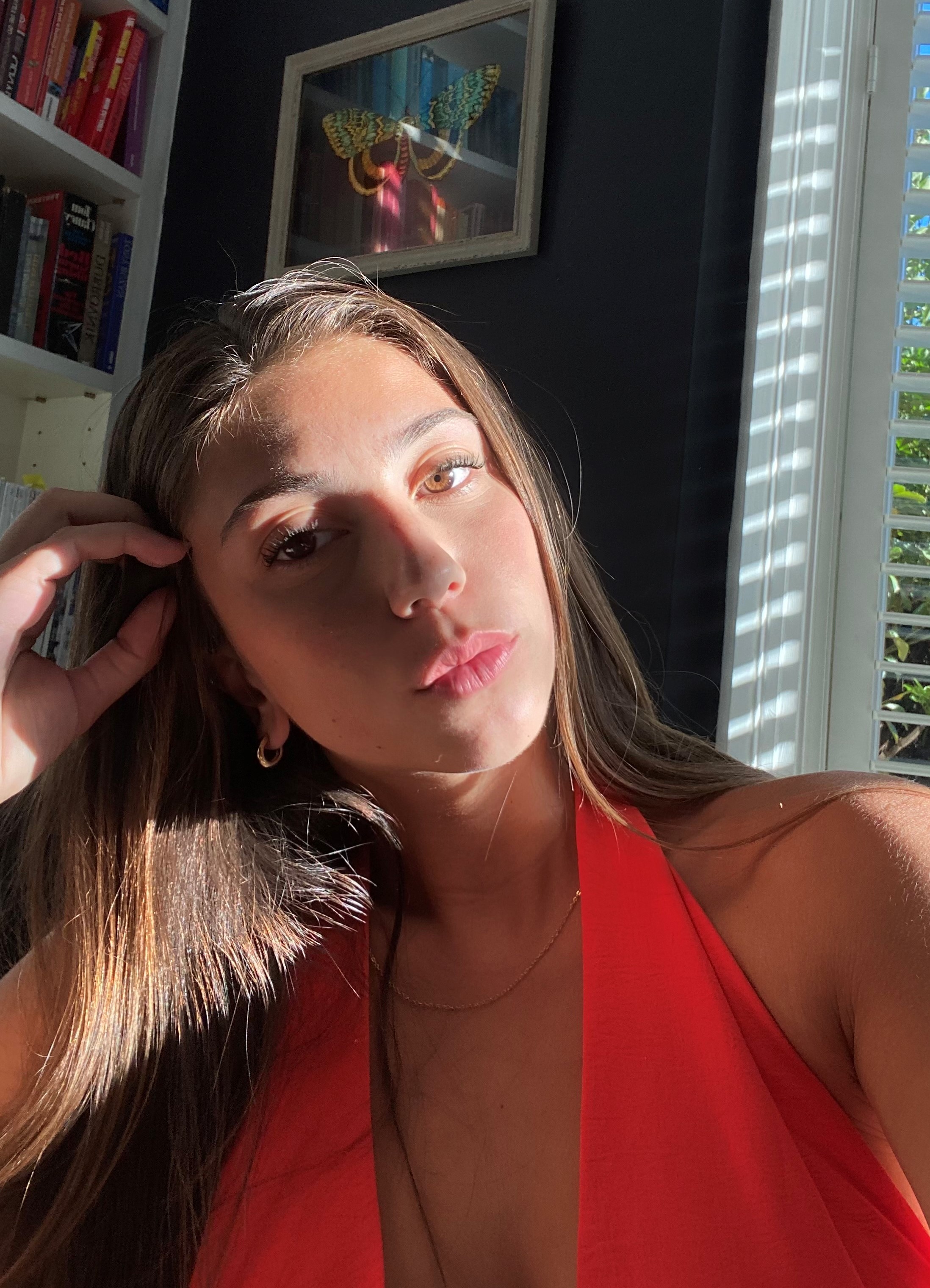 Lola Houlton is a news writer for Homes & Gardens. She has been writing content for Future PLC for the past five years, in particular Homes & Gardens, Real Homes and GardeningEtc. She writes on a broad range of subjects, including recipe articles, reviewing products, writing 'how to' and 'when to' articles. Lola now writes about everything from organization through to house plants. Lola is a graduate student, who completed her degree in Psychology at the University of Sussex. She has also spent some time working at the BBC.