These 'vampire' appliances are secretly costing you money, according to energy experts
This isn't a spooky Halloween trick, these vampire appliances really are adding to your energy bills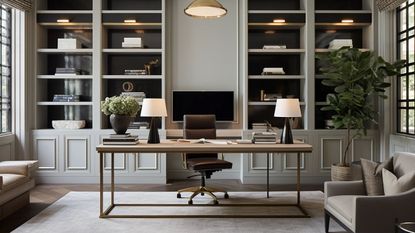 (Image credit: Superdwell)
It is easy to think that just because we aren't using something, we are not using energy. Be it our kitchen appliances or our home computers and PCs.
That couldn't be farther from the truth, experts are warning, with several 'vampire devices' sucking up energy without you even noticing it and raising your electricity bills.
If you want to save money at home, switching these five vampire appliances is the best place to start, appliance experts say – here's how much they could be costing you.
The vampire appliances secretly costing you money
When it comes to cutting energy bills, you might not think that unplugging things from the mains makes all that much difference, but it could cut a significant amount off your monthly charge. As could only choosing energy-efficient appliances.
These are the five areas to focus on to see a difference in your bills at the end of the month.
1. Media appliances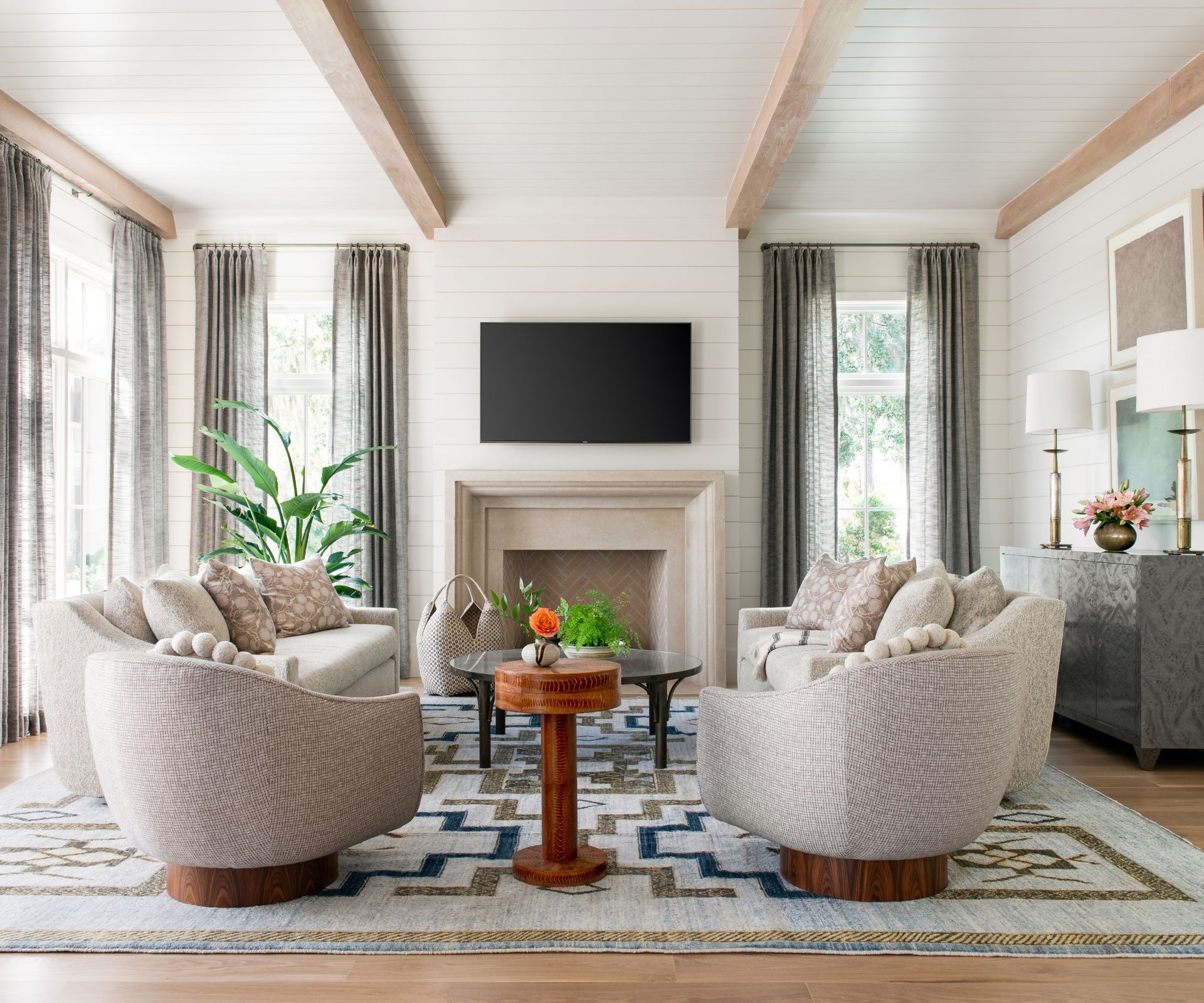 'The worst "vampire" appliances that consume significant energy even when not in use include televisions, cable or satellite boxes, and audio equipment,' begins Ron Shimek, appliance expert and president at Mr. Appliance, a Neighborly Company.
'These appliances have standby power modes to respond quickly to commands and user convenience, but they continuously draw power to maintain these features.
'To reduce energy waste, it's advisable to turn off or unplug these appliances when not in use, switch to energy-saving modes that reduce power consumption when not actively used, and upgrade to energy-efficient models,' Ron suggests.
'When replacing appliances, only shop at the best places to buy a TV and opt for Energy Star-certified models designed to use less energy overall, including in standby mode.'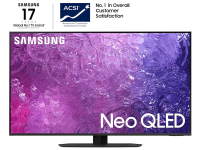 Class Samsung Neo QLED | Was $1199.99 Now from $1099.99 at Samsung
This Samsung Neo QLED TV is Energy Star-rated, making it ideal for those of us looking to save a little more on bills without compromising on entertainment.
2. AC units
There are some fantastic eco-home improvements you can use to save money, but an AC unit is unfortunately not one of them. In fact, they can be another one of the biggest vampire appliances in your home.
'Air conditioning units are some of the worst "energy vampire" appliances, although, in many cases, it is not possible to completely unplug them,' says Audrey Monell, president at Forrest Anderson Heating & Plumbing.
To save money on these expensive but essential units, Audrey recommends a few steps to ensure yours is running efficiently and only when it really needs to:
'Begin by examining the thermostat. An improperly set thermostat can strain the AC unit and cause it to use excess electricity. Ensure that the thermostat's temperature display is illuminated to confirm it is working efficiently. If not, consider replacing your thermostat's batteries. Set the thermostat to the cooling mode and try lowering it by 3-5 degrees.
'You should also replace air filters on a monthly basis. Dirty filters can force the AC unit to work harder, resulting in significantly higher electric bills and more frequent repair costs.'
If you don't have AC in your home but are considering installing it, take a look at the different air conditioning types to find the most energy-efficient option for your home, or consider an eco-cooling alternative to save you money in the long run.
3. Microwaves
Microwaves are one of the cheapest kitchen appliances to run in a home, but they consume a significant amount of energy when not in use, costing you more money than necessary, points out Karolina Attspodina, co-founder and CEO at We Do Solar.
'They consume energy to maintain the electronic clock and the control panel active,' she explains.
'Turning off these devices when they are not in use can lead to significant energy savings and, consequently, lower electricity bills. This is particularly relevant when considering the cumulative energy consumption from all devices in a home over an extended period.'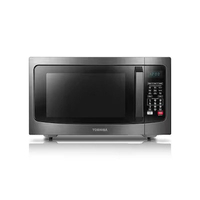 Toshiba 1.5-cu ft 1000-Watt Countertop Convection Microwave | $246.99 at Lowes
This Toshiba microwave has an eco standby mode so it doesn't drain your energy it your funds when not in use. Perfect for when you can't get behind an appliance to unplug it.
Karolina Attspodina, Co-founder of We Do Solar, is a Ukrainian entrepreneur based in Berlin. She is on a mission to make home grown solar energy available and accessible for everyone – whether you rent or you own a home.
4. Computers and printers
Leaving computers idle can be practical if you are busy and need to pop back to your screen throughout the day, but the benefits of speedy access could be offset by the hidden electricity costs.
Kate Colarulli, chief corporate development officer at CleanChoice Energy, shares that, 'in the home office, computers can drain 15-20 watts when idle. Turning off the computer, laptop and printer when not in use can save another $20 a year.'
5. Chargers
Chargers, be it for a phone or laptop, are convenient to leave in place so we can quickly boost our power whenever we need it. However, many chargers continue to draw power when plugged in – especially if you don't have a switch at your mains unit to quickly turn them off, says Karolina Attspodina, of We Do Solar.
'It is important to always remember to turn the devices off and unplug them. Remember, even when you are not at home, your electricity meter keeps counting.'
FAQs
What are the appliances the use the most electricity?
The most power-draining appliances in your home are usually your heating and cooling systems. It is important to use a thermostat to program your temperature controls to only come on when you need them so that you are not wasting money when you are not in, for instance, or in the middle of the night when you don't necessarily notice the benefit.
Why are vampire appliances so bad?
Vampire appliances are bad for more than just your energy bills. They are a constant drain on power, which usually draws from fossil fuels. As a result, leaving vampire appliances plugged in when not in use not only raises your home bills but also contributes to global emissions and air pollution.
---
Although it can be tricky to get in the habit of switching things off or unplugging them when not in use, it is certainly worth building into your daily routine, says Kate Colarulli, chief corporate development officer: 'Reducing energy use benefits your wallet and contributes to a more sustainable and eco-friendly lifestyle.
'So, the next time you leave a room, make it a habit to turn off the lights, unplug vampire devices, and watch your energy bills shrink.'
Sign up to the Homes & Gardens newsletter
Decor Ideas. Project Inspiration. Expert Advice. Delivered to your inbox.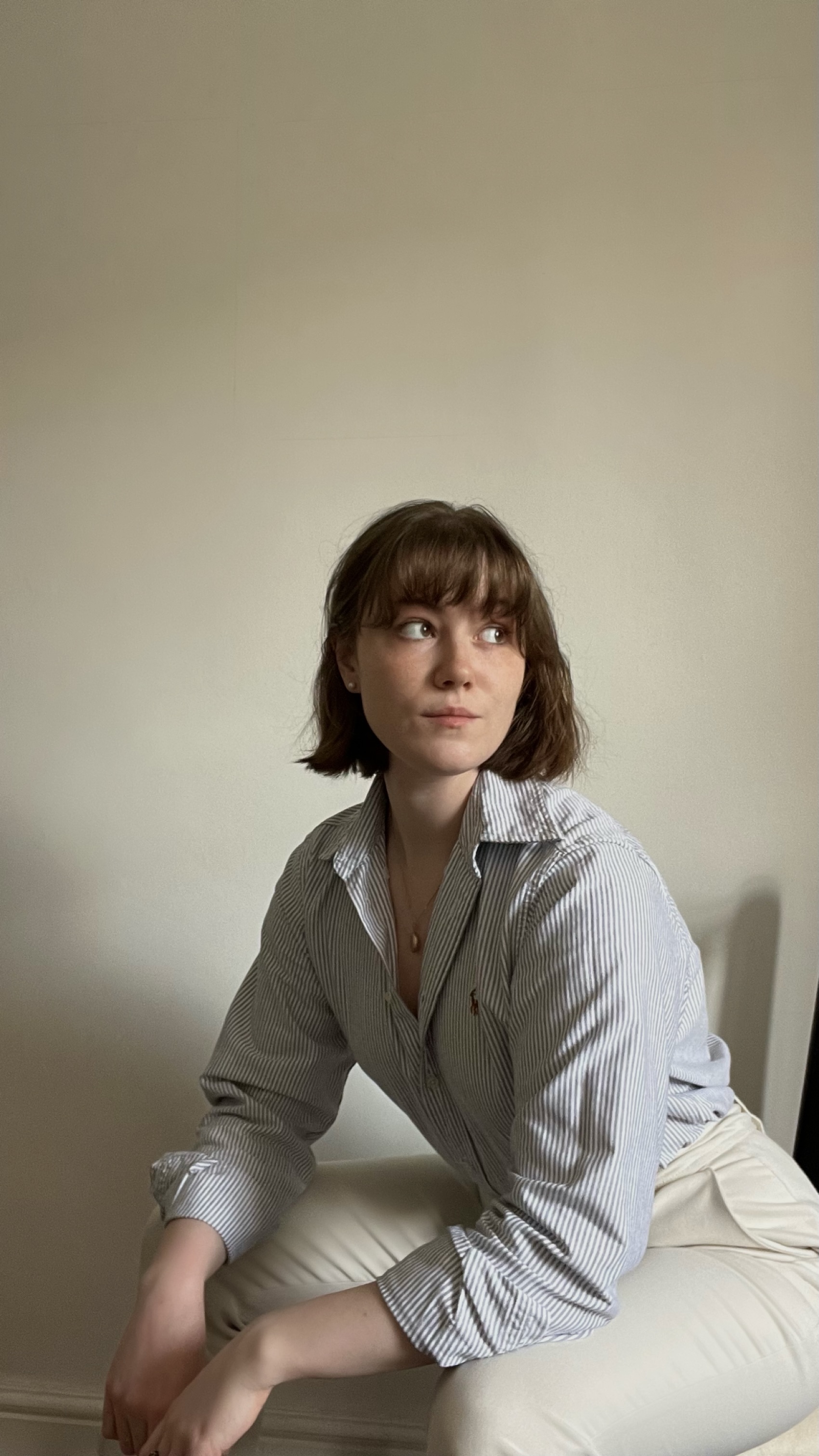 Chiana has been at Homes & Gardens for a year, having started her journey in interior journalism as part of the graduate program. She spends most of her time producing content for the Solved section of the website, helping readers get the most out of their homes through clever decluttering, cleaning, and tidying tips – many of which she tests and reviews herself in her home in Lancaster to ensure they will consistently deliver for her readers and dabbles in the latest design trends. She also has a first-class degree in Literature from Lancaster University.