Duvet vs comforter: experts uncover the best bedding to sleep under
We deep dive into the duvet vs comforter debate to find out the differences between the two and which one you should get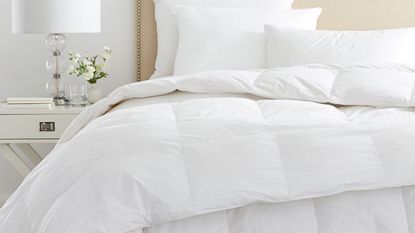 (Image credit: Boll and Branch )
You may have thought comforters and duvets are the same thing. The terms are used interchangeably and since they look similar and appear to be used for the same purpose it's an easy mistake to make. Throw bedspreads and quilts into the mix and you're lost under a pile of bedding jargon.
But they do have their differences. Getting either a comforter or a duvet will change the way your bed looks and feels. Whether you want a plush-looking bed dressed in fresh white sheets or one styled in pretty colors and patterns will dictate which one you choose. And if you love a particular bed sheet material, like linen, then you're going to want one over the other.
To demystify the comforter vs duvet confusion, I've spoken to an expert to find out what really sets them apart. By comparing our best-rated duvet and comforter, I've laid out the pros and cons of each, so you can be clear on which one you should have on your bed.
Duvet vs comforter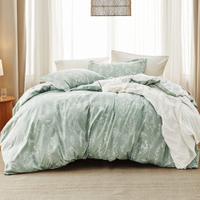 Bedsure Queen Comforter Set | Was $83.32, now $36.99 at Amazon
This is the lowest price this comforter set has ever been, bringing a comforter and two pillow shams at a fraction of the usual cost. This set has thousands of positive reviews and comes in 18 different colors.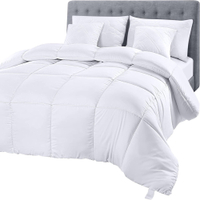 Utopia Bedding Comforter | Was $51.99, now $41.79 on Amazon
This comforter is filled with down alternative, which prevents the buildup of mold and mildew in your mattress. You're won't find a better comforter for less.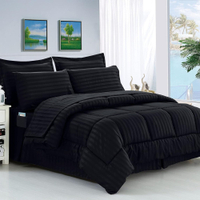 Dobby Stripe Comforter Set | Was $64.99, now $45.20 on Amazon
This eight-piece comforter set is a bed in a bag. As well as a plush comforter, you get two pillowcases with matching shams, a fitted and a flat sheet, and even a bed skirt thrown in.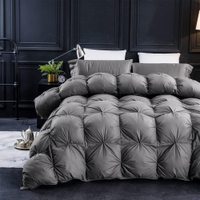 Three Geese Pinch Pleat Comforter | Was $129, now $103.20 on Amazon
This super-soft comforter is selling for almost $100 less than listing price. No cold spots here: there's a thin strip of fabric sewn between the top two layers, which evenly distributes the down. This cozy comforter will keep you warm on winter nights.
What's the difference?
The main difference between a duvet and a comforter is that a duvet is designed to go inside a duvet cover or coverlet. A comforter, on the other hand, is one piece that can be slept under without a cover. Both provide a cozy blanket to cuddle up under and are available in various thicknesses and filling options.
Duvets are generally more lightweight and easier to keep clean as you can take the cover off and wash it with the rest of your laundry, depending on what it's made from of course. 'Duvets are more likely to be filled with high-quality materials like down or feather' explains Matt Rhodes, sleep expert at Honeypot Furniture, though you can get some down-alternative types. This makes them more expensive, but they will add a more luxurious element to your bed. Being an insert, you can easily switch up the look of your bedroom too by changing your bed sheets as you please.
Comforters are often bulkier than duvet inserts. This makes them more difficult to wash as if you have a king size, as they could be bigger than your washing machine drum. However, you won't have to battle with the fortnightly bed sheet wash. 'Often made from synthetic materials like polyester, they are the more convenient and cheaper option,' adds Rhodes. But because they come with their own cover, you will be stuck with the same color or design, unless you have more than one to alternate between.
Matthew is Honeypot Furniture's resident sleep expert and sales and marketing specialist. Having worked within the home and lifestyle space for more than a decade, he is an expert in beds, sofabeds, and soft furnishings.
Comforter vs duvet: a comparison
This is a direct comparison between the best duvet and comforter I've tested as H&G's sleep editor.
Best comforter
The Coop Exhale All-Season Adjustable Comforter
Filling: 100% Polyester Microfiber
Cover material: 300 thread count cotton sateen
Sizes: Full/queen, king/Cali king
RRP: $279–$310
This comforter is ideal to have on the bed all year round. Lightweight and cozy, this adjustable comforter allows you to choose exactly how warm you want to be. Where most comforters are hard to fit in the washing machine, this one can be taken apart and washed in separate loads.
For
Fully adjustable for all seasons
Fully machine wash and dry
OEKO-TEX Certified
Against
Not cheap
Won't give you the fluffy full look of down
Best duvet insert
Boll & Branch Organic Cotton Down Duvet
Filling: RDS Down
Cover material: 100% organic cotton
Sizes: Full/queen, king/Cali king
RRP: $408-$588
Plush and luxurious, the Boll & Branch duvet is certainly worth the spend. Cozy and comforting, yet airy and breathable, just add your favorite duvet cover and bed sheets and you've got a beautifully styled bed. It's filled with eco-certified down and comes in a choice of three thicknesses to suit your needs.
For
Available in three thicknesses
Eco-friendly
Also available in down-alt
Against
More expensive
Requires duvet cover
Should you buy a duvet or comforter?
Despite the little differences between a comforter and a duvet, 'there are a few things to consider to help you decide which one is best for you' says Rhodes. These include warmth, weight, style, care, and cost. We've broken down below what to look for when choosing between a comforter and a duvet.
TLDR: buy a duvet if you have a big budget and want to keep warm in style. Buy a comforter if your budget is tighter and you don't have time to clean duvet bedding.
Budget: If you have a bigger budget, I'd always suggest going for a duvet insert. With more luxurious fillings, and materials that mean they're likely to last longer, they're more of a bedding investment. Comforters are cheaper but may bobble quicker and become boring to the look of your bedroom.
Warmth and weight: 'Duvets can be bought in various weights and will generally offer greater insulation and warmth' explains Rhodes. They are filled with natural or synthetic materials that keep your body at optimum temperature. 'Comforters, while still warm are lightweight with a quilted construction and may not provide the same level of insulation, especially when compared to a high TOG duvet.'
Wash & care: Rhodes states that 'duvets require more upkeep, as you need to remove, wash, and replace the duvet cover regularly. Though the duvet cover can act as a protective outer, allowing the duvet underneath to stay in better condition. 'Comforters, being a single piece, can be more convenient to clean and maintain.' Though they often can't be washed in the machine, due to size, and may wear down quicker.
Style: Offering a more versatile look, 'duvets allow you to change the scheme of your bedroom by simply swapping out the cover' says Rhodes, 'comforters are limited by their fixed design.'
A duvet insert tends to be the better option for most. Not only are they more comfortable to sleep under, but you're able to style them in some of the best bed sheets, which an extra element of opulence to your bed.
FAQs
Can you use a comforter in a duvet cover?
Yes. While comforters are designed to be coverless and eliminate the need to switch out your sheets or buy any extra bedding bits, you can put a duvet cover on a comforter. Consider that a comforter is usually thicker, and larger than a duvet, so it may not fit – make sure you match the comforter size to the cover. Simply slide your comforter inside the cover or use the burrito method (note it won't have ties to attach it like a duvet insert) and button it up.
Do you need sheets with a comforter?
Having a bottom sheet that sits above your mattress – and a mattress protector – is always necessary. It'll help keep your mattress free from stains and spills and give you a comfy sleep surface your body will thank you for. But most sheet sets come with a top sheet anyway, so you might as well add that to your comforter. A top sheet will act as a barrier between you and your comforter, stopping skin cells and bacteria build-up. While this means you won't have to wash your comforter as regularly as your sheets, the sheet itself isn't necessary.
---
Just like a comforter vs duvet can get confusing, mattress marketing terms can make the bed-buying process difficult. There are mattress types, models, and materials to make sense of. Do your research beforehand and you're guaranteed to get a great night's sleep.
Sign up to the Homes & Gardens newsletter
Decor Ideas. Project Inspiration. Expert Advice. Delivered to your inbox.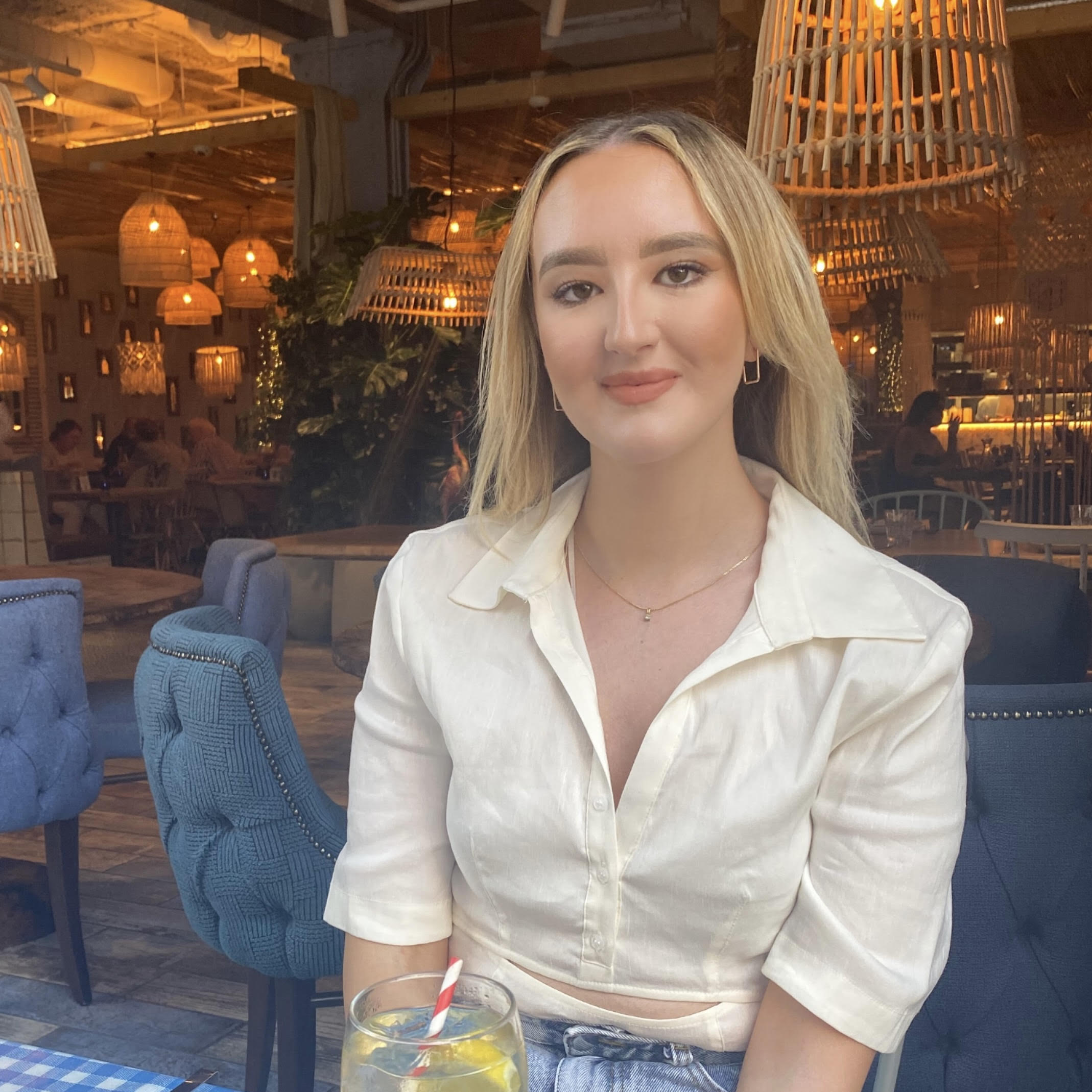 Louise is your eCommerce Editor and sleep specialist to help you wind down well. A connoisseur of the mattress world, Louise previously covered sleep and wellness (as well as the occasional organizational buy) at Real Homes, and has tried, tested, and reviewed some of the buys for your bedroom. With an MA in International Journalism and PR experience, Louise brings bags of bedding expertise and enjoys nothing more than helping readers find solutions and products that best suit their sleep needs.