How to commission upholstery and soft furnishings
From curtains to sofa covers, we look into the steps to take to commission upholstery and soft furnishings – and the pitfalls to avoid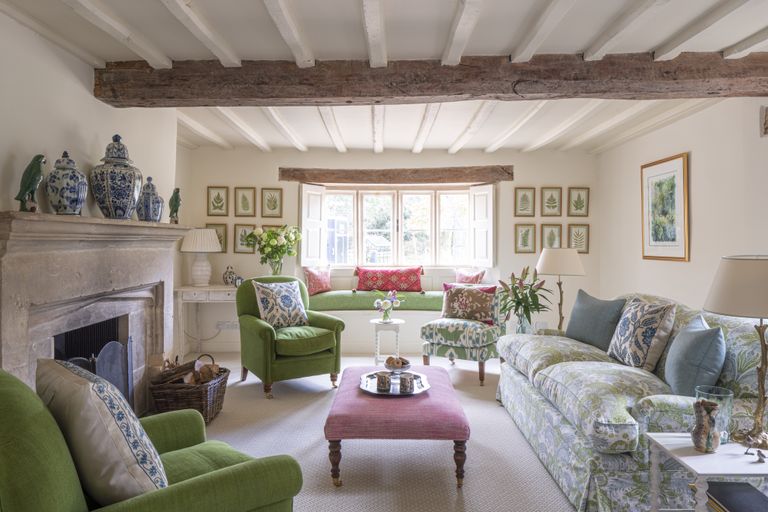 (Image credit: Deliss)
When it comes to commissioning upholstery and soft furnishings, from curtains to cushions, it's easy to get side-tracked by design and aesthetics while overlooking practical elements. Experts explain how to achieve both goals.
Commissioning curtains
Often the starting place for an interior design scheme, window treatment ideas can be tricky to commission.
Start by creating a wish list which includes both the functionality you want from the curtain or blind, as well as what you want to achieve visually as part of your interiors scheme – this, alongside a Pinterest mood board, can then be presented to your chosen curtain maker for discussion.
'Keep an open mind and carefully consider the shape of the window and the area around it,' recommends Kathryn Seidl of bespoke soft furnishing supplier to the trade KLS Interiors. 'Do you want a Roman blind on a window that is already wide and not very tall? This treatment will emphasize that. Instead, floor length curtains will help to redress the balance of the window,' she recommends.
Equally, bulky traditional radiators under windows will lift up the hem of long curtains; instead consider a blind, shutter or fixed dress curtains (with a working blind).
'Other ways of mounting a curtain such as a covered track (lathe and fascia) or a pelmet may also be possible where there are deep radiators, both of these options are created with custom made timber top boards which can be made deeper to project curtains further forward if necessary.'
Commissioning privacy and blackout solutions
Particularly important in nurseries, curtains and Roman blinds will leave gaps at the sides so to achieve full blackout, go for a multiple layer of a blackout roller blind, curtains and a pelmet, recommends Kathryn. Discuss privacy concerns as early as possible, too, add interior designers Ali Johnson and Alex Keith of Otta Design.
'You'll need to create solutions for different times of the day. Roman blinds and sheer blinds are an option – the latter can be raised and lowered at any time without impacting heavily on daylight. Sheer curtains are a great way to soften up the space and offer a practical solution to south- and west- facing rooms with strong sunlight especially with large expanses of glass,' they add.
Natural fabrics such as linen, wool, cotton and silk are ideal for schemes with a softer or less tailored finished. They are also worth considering in older houses where elements such as floors and ceilings are uneven. Lucy Bathurst of Nest Design is both an interior designer and curtain maker who specializes in using handwoven and hand-spun antique or vintage textiles in her curtains.
'Natural fabrics tend to catch the light when draped on the floor which can relax and soften rooms in a pleasing way.'
For those who want a similar style, as a rough guide, she recommends asking the curtain maker to add a further 2in/5cm to the drop of the curtains so that they pool on the floor.
Budgeting when commissioning curtains and blinds
One way to reduce the cost of fabric is to ask the curtain maker only to use it as an extra-wide border down the leading edge, with a plain making up the main part of the curtain, add the team from Otta Design. A similar approach can be used if curtains have been sun bleached – add a contrasting fabric to cover the width of the damage.
'A covered lathe and fascia is a more affordable mechanism for curtains compared to a corded pole, particularly in a bay window,' says Ali. 'Pelmets or embroidered trims can elevate plain Roman blinds, too.'
Commissioning ottomans
One of the most common mistakes made when specifying an ottoman is to do with size, says interior decorator and fabric designer Susan Deliss. So, it's best to plan ahead carefully.
'If you are not sure about the size of the ottoman, fold an old sheet to the size you think might work and lay it on the floor in front of your furniture,' recommends Susan. 'Ask yourself, can you walk comfortably between it and your sofa or chair? Can your legs reach it if you sit on your sofa and want to put your feet on it?'
Commissioning cushions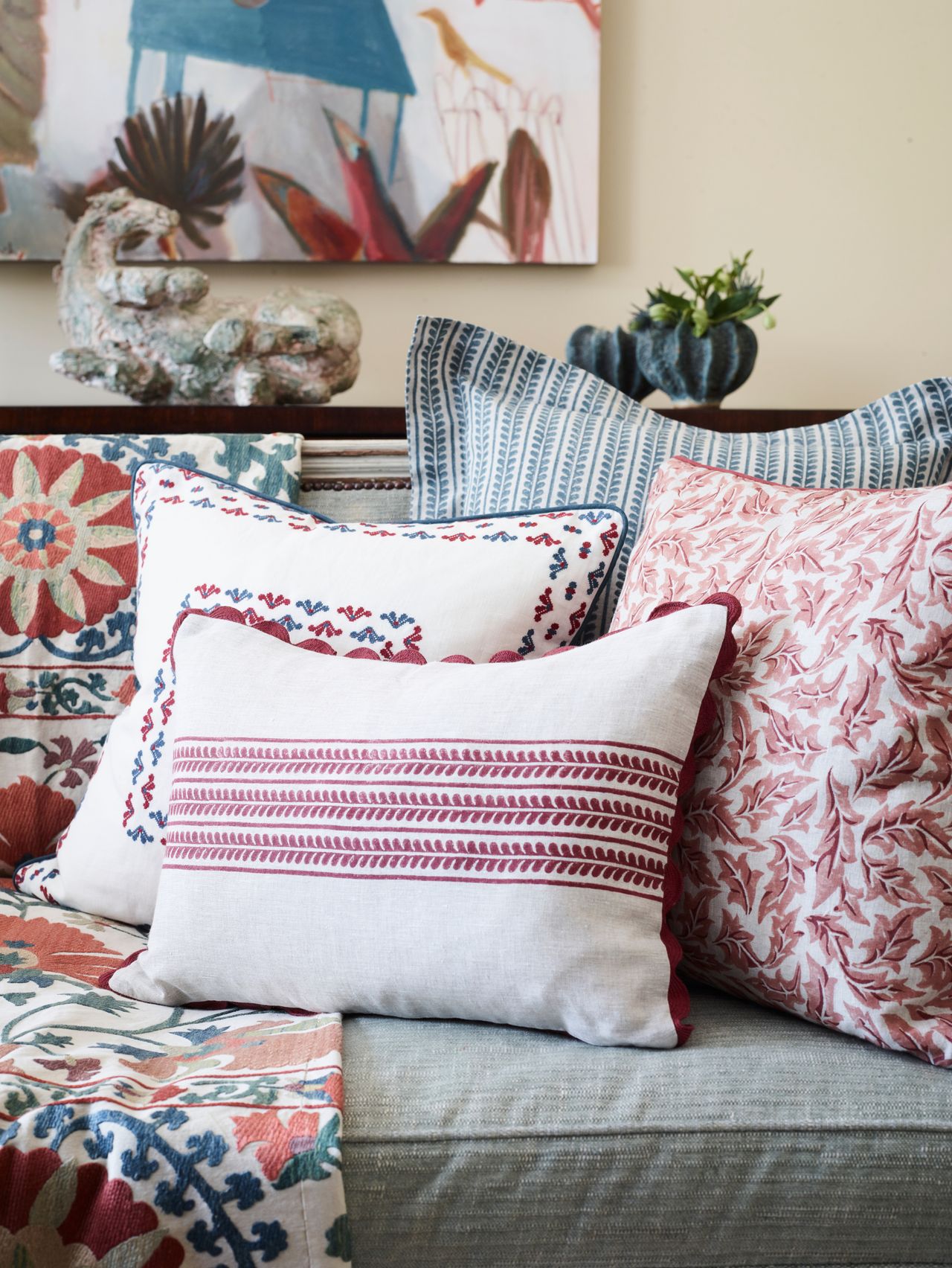 When it comes to choosing a cushion size, be wary of commissioning too small. 'Be brave with cushion sizes,' says Audrey Carden and Eleanora Cunietti of Carden Cunietti. 'The standard British size of 45cm x 45cm, for example, doesn't really allow a patterned fabric to have any impact.'
Commissioning headboards
Dramatic and oversized or relaxed and low-slung, a great headboard design can set the tone of the bedroom. Tiffany Duggan of Studio Duggan regularly makes bespoke ones for her projects. When it comes to deciding on a shape, she recommends looking at any architectural details in a room for guidance. 'You do really need to do a scale sketch drawing to check the proportions and help show your upholsterer what you are looking to achieve.'
And when it comes to size, measure up the height in the room itself and add a pillow stop to neatly address the mattress junction. 'It's always best to have two joins to allow symmetry (one large center panel) and two smaller panels of fabric to the sides,' says Tiffany. Lastly, she says, avoid very thin, square headboards so adding some wadding to allow for a more shapely, soft look.