How to mix and match pillows on a sofa – interior designer Emma Sims Hilditch explains
It's easy to get the right combination of sizes, colors and patterns with this expert guide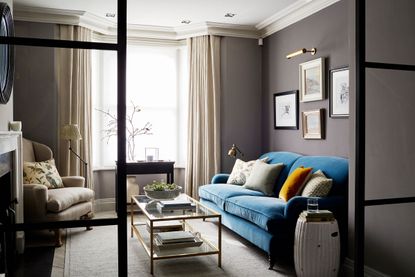 (Image credit: Sims-Hilditch)
Sign up to the Homes & Gardens newsletter
Decor Ideas. Project Inspiration. Expert Advice. Delivered to your inbox.
Thank you for signing up to Homes & Gardens. You will receive a verification email shortly.
There was a problem. Please refresh the page and try again.
It may seem like a tiny detail, but knowing how to mix and match pillows on a sofa can ensure your space looks professionally finished, perfectly coordinated and – of course – comfortable. Plus, of course, we at H&G love those tiny interior design tips that build to create beautifully curated rooms – even in the busiest of family homes.
'Throw pillows are a great interior accessory which can be used to brighten up any room in the house,' says Emma Sims Hilditch of interior design agency Sims-Hilditch.
Below, Emma explains how she approaches this essential finishing touch in her clients' homes.
How to mix and match pillows on a sofa
These practical tips won't just tell you how to mix and match pillows on a sofa – many of them are the first steps in building a successful color scheme, too.
Consider your existing scheme
'The first thing that needs to be established before you choose your cushions is how they might fit into the existing design scheme of your home in order to maintain cohesion and flow.'
Pair bright accent colors
With an eye to living room color schemes, bringing accent colors in with pillows is an important consideration.
'If you're looking to bring a splash of color to your scheme, then you might consider pairing cushions in brighter accent colors with the rest of your arrangement on a sofa, bed or window seat.
'This is especially effective when the color picks out similar bold shades in other soft furniture, furnishings, and even the spines of various books on the coffee table or bookshelf.'
Introduce texture
When you're looking for living room seating ideas – such as a new sofa or armchair – you might well consider effect and practicality of the fabric or material of the upholstery. The same should apply to pillows.
'Another thing to consider when styling your pillows is how you might introduce texture to the arrangement. Using natural fabrics or heavily patterned and printed materials paired with more neutral fabrics creates a pleasing contrast and helps to inject life into a room.'
Introduce decorative trim for a luxe feel
'If you're aiming for an elegant and luxurious aesthetic, adding decorative trims to your cushions is a good idea. This introduces a good balance of elegance and comfort into a room.'
Swap out cushion covers to suit the season – or your mood
Mix up pillow sizes
'For those who are on a budget it's worth noting that changing your cushion covers is a relatively inexpensive yet creative way to update the look of an interior.'
Choose pillows in two or three sizes – small, medium and large – and shapes, square and lumbar, for example, creating height with larger pillows at the back. Doing so creates interest – and dimension.
Combine solids with prints
A good way to start a color scheme is by picking a couple of prints that you love – and then work neutrals and plains around them. This is a great way to refresh a scheme too – so it may be that your sofa and plain cushions stay year round, but you swap in new prints each season to give your sofa a new look.
Ensure the scale of your pillows' patterns suit each other: one print might have a large motif, complemented by – rather than competing with – smaller motifs or simpler prints, as on the sofa above.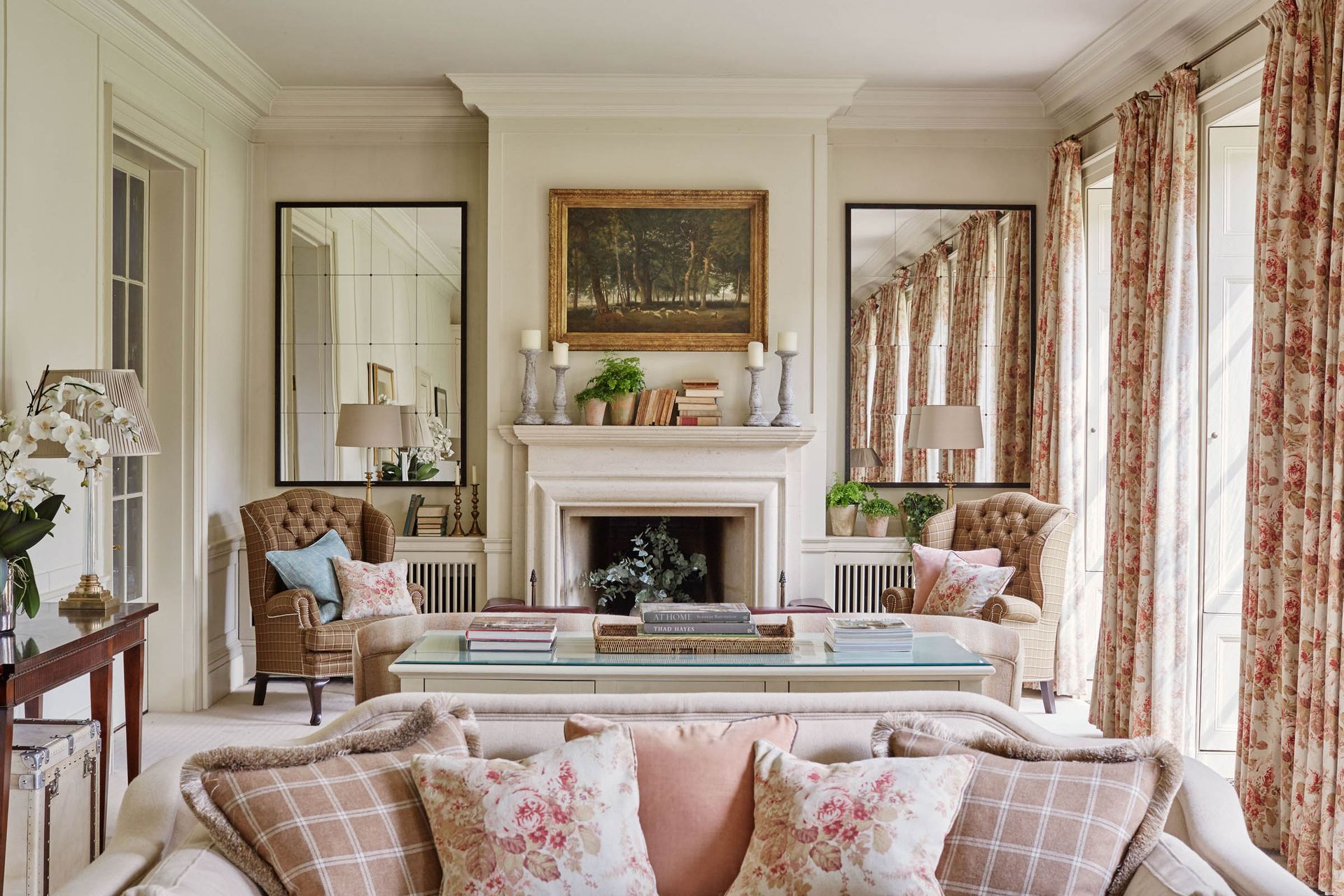 Mix and match pillows in odd numbers
Odd numbers of items – from pillows to pillar candles – look better when styled together. This means mixing and matching three or five pillows on a sofa to create a successful arrangement.
Start with your pattern, then add plains – in accent colors and neutrals – to achieve the perfect balance.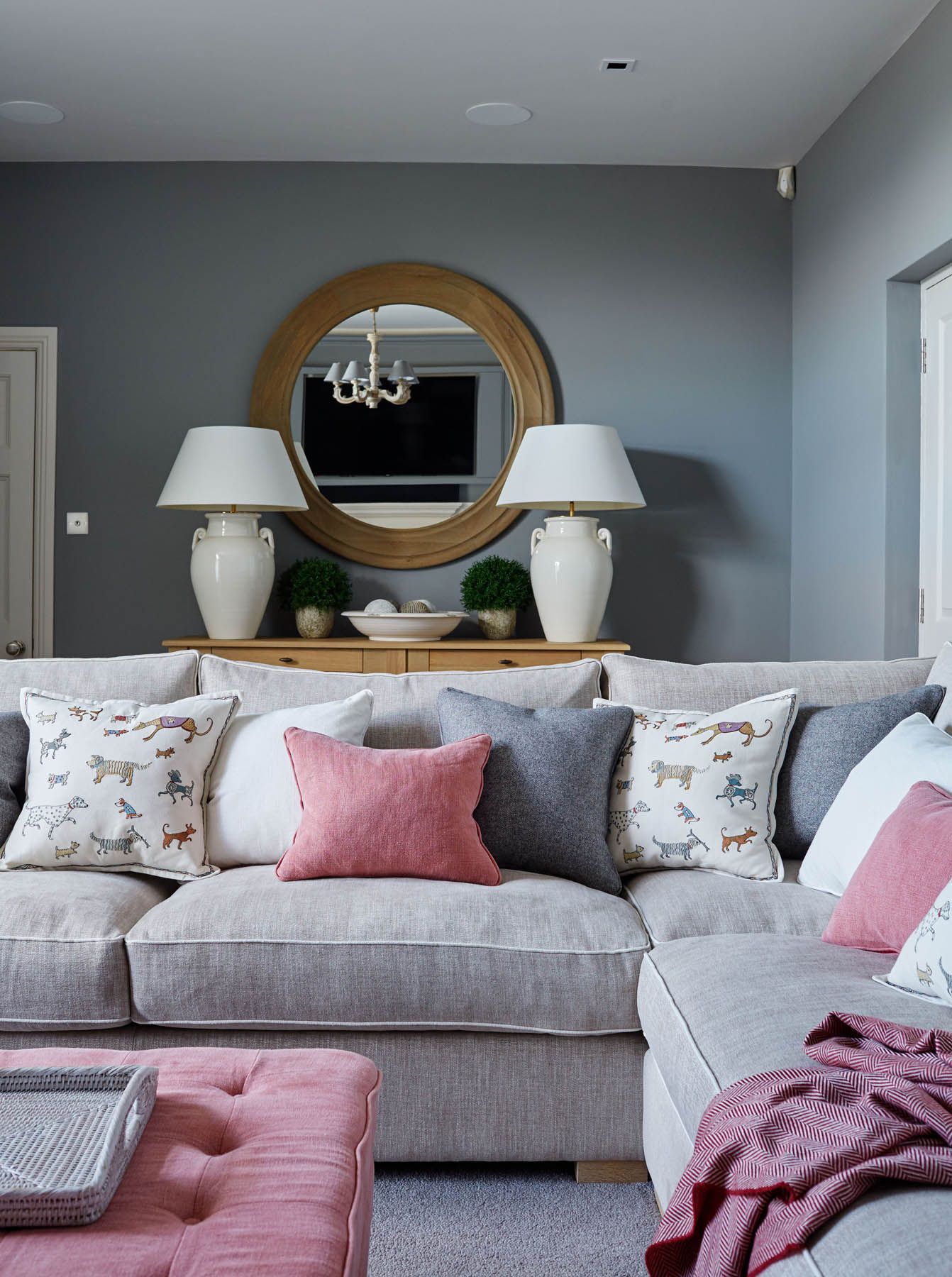 Do couch pillows have to match?
Couch pillows do not have to match – in fact, using pillows in contrasting colors and patterns are part of what creates a magical, individual and interesting scheme. However, it is worth sticking to a few basic design rules: having no more than one main color, two accent colors and neutrals, and picking one large design motif and a couple of smaller or simpler prints.
How many pillows should you put on a couch?
There is no rule for how many pillows should be put on a couch – after all, whatever makes your sofa comfortable is what's most important – you may have noticed the varied approach designers take to this if you've been looking hard living room ideas recently.
However, if you are worried about aesthetics, sticking to three pillows for a smaller sofa and five for a larger one will create a good-looking finish.
Sign up to the Homes & Gardens newsletter
Decor Ideas. Project Inspiration. Expert Advice. Delivered to your inbox.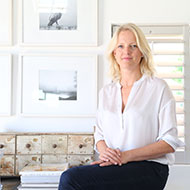 Founded in 2009, the Sims Hilditch design practice has become one of the most trusted and respected in the industry. Its couture approach combines interior architecture, interior design and procurement management within one concept-to-completion, fully bespoke service. Creative Founder, Emma Sims-Hilditch is passionate about her belief that good design can transform not only how people live but also how they feel.