KitchenAid Artisan vs Professional: which is the ultimate stand mixer? We put them to the test
We've got the ins and outs of the KitchenAid Artisan vs Professional stand mixer debate all in one place, to help you make the right choice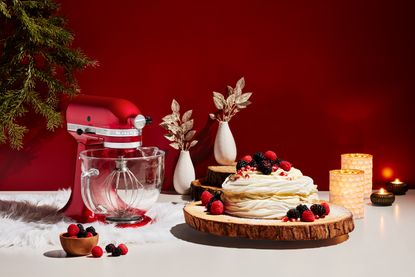 (Image credit: KitchenAid)
It's the perfect time of the year to take the plunge and invest in that dream stand mixer, but which mixer - KitchenAid Artisan vs Professional - should you opt for?
KitchenAid is renowned everywhere for its high quality and sleek designs, and these mixers are no exception. As two of KitchenAid's most loved and popular models, they rountinely sell out as soon as a good discount is applied. We've tried both the KitchenAid and the KitchenAid Professional our expert reviews, and while they both excel at mixing, there are some crucial differences between these two appliances that set them apart.
Knowing what you want from your mixer before you make your purchase is key, so have in mind just how many cakes, brownies, or loaves of bread you typically want to make in one week, and you'll be in a good position to start shopping. From there we're going to delve into price, design, and capability so that you end up with the best stand mixer for your home.
To help you make that decision we're directly comparing the two and making it easy to see which one would best suit you.
KitchenAid Artisan vs Professional stand mixer: what's the difference?
The first crucial difference between the KitchenAid Artisan vs Professional stand mixer is just how much each appliance can yield in one mix, which gives you an indication of which baker each is targeted towards. The KitchenAid Artisan boasts a five-quart capacity, can hold a maximum of 1kg of flour, and mix up 108 cookies worth of cookie dough in one sitting. Whether you're new to stand mixers, or a keen home baker already, it wouldn't be surprising if this sounds like a more than capable amount.
However, if you're concerned that capacity might not quite be enough, then it's worth bearing in mind that the KitchenAid Professional
has a huge six-quart mixing bowl, a maximum capacity of 2.2kg of flour and can whip up an astronomical 168 cookies worth of dough in just one mix. As you can tell from the name, this is the kind of yield that a professional baker would find useful in a commercial kitchen, rather than for simply using at home.
These two differences in capacity make all the difference when it comes to the other features of the KitchenAid Artisan vs Professional Stand mixer qualities. It affects the design of the mixer heads and bowls as well as how you insert attachments, the weight and maneuverability and importantly the price. These are the factors we're going to delve into to get an even better understanding of these two excellent mixers.
KitchenAid Artisan and Professional deals
KitchenAid Artisan vs Professional: Price difference
As you can probably tell from our KitchenAid Artisan review, this is Kitchenaid's most popular model, with an RRP of $429.99. Due to its status as a fan favorite, it often benefits from discounts as shopping events come around. It's a step up from the more basic KitchenAid Classic at $299.99, but still at a reasonable price for any keen home baker to make the investment.
As you can learn in our KitchenAid Pro Line Stand Mixer review, the KitchenAid Professional is in a league of its own for many reasons and has an equally elevated price tag to match. With an RRP of $529.99, it is substantially more expensive than the Artisan but is capable of churning out a lot more too. If you're going to be using your mixer to create cakes, bread and more professionally, this is an investment that probably won't take too long to pay off thanks to the sheer amount you can mix up with this machine.
KitchenAid Artisan vs Professional: Design
You might be wondering how the KitchenAid Professional can make batches of such epic proportions. Well, that's due to the difference in design with the KitchenAid Professional, which rather than the tilt-head that we see on other stand mixers, has a bowl-lift design for maximum mixing. That means that with the help of a wind-up lever on the side of the mixer, the bowl is delivered into exactly the right place for your chosen attachment to have its impact, meaning that no pocket of flour or sugar is left unattended.
In a more classic style, the KitchenAid Artisan does have the tilt-head design that you'll probably recognize, especially if you're a fan of the Great British Baking Show, as these as the mixers the contestants use in the tent. You can bring the head of the mixer up or down depending on whether you are adding ingredients or ready to mix, which is ideal for smaller to medium-sized batches.
Of course, as stand mixers are such an aesthetic appliance, it's also important to think about the available color schemes of each. It's fair to say that the KitchenAid Professional is available in a more conservative range of colors (8 altogether) that not might be to everyone's liking, with neutral colors and silvers taking the lead. On the other end of the spectrum, the KitchenAid Artisan not only has a wide range of 20+ colors to choose from, but these colors incorporate both pastels and bright shades, meaning you'll be spoilt for choice when it comes to the different shades. We have also compared KitchenAid vs Smeg for those who prefer a more retro-style aesthetic.
KitchenAid vs Professional: Features
There are a few other features when it comes to the KitchenAid Artisan vs Professional stand mixer debate that might make you feel as if one appliance is more suited to you than another. The first is what's actually included in the box once you've hit 'checkout'. With the KitchenAid Artisan, you'll get your mixer, a 5 quart bowl, a dough hook for making bread and cookies, a 6 wire whip for meringues and lighter mixes, and a pouring shield, to keep your kitchen from becoming splattered with flour during the baking process.
All of the same additional parts will be included with the purchase of the KitchenAid Professional, but your bowl will be a whopping 6 quarts instead of 5. Both mixing have ten different speeds for ultimate versatility, and you'll find that once you get started with using your mixer you can establish your personal perfect speed for different methods, such as whipping or incorporating ingredients.
With both mixers, there's also the huge benefit of having access to a wide variety of attachments from the KitchenAid line that are machine-compatible. These attachments will allow you to turn your mixer into a pasta maker in an instant so that you have a multicooker on your countertops for a fraction of the price while saving on space.
Which should you buy?
Establishing the difference between the KitchenAid Artisan vs Professional stand mixer is a little more simple once you realize that these two mixers were created for entirely different bakers. The KitchenAid Artisan not only has the looks but also has the capability of making most home bakers extremely happy with its power, versatility and iconic status thrown in too.
If you've already used a KitchenAid Artisan or a KitchenAid Classic and are desperate for an upgrade that has a little more space, or if you know from the offset that your yield of baked goods has to be seriously big, then invest in the KitchenAid Professional for a super smooth mixing experience.
Sign up to the Homes & Gardens newsletter
Decor Ideas. Project Inspiration. Expert Advice. Delivered to your inbox.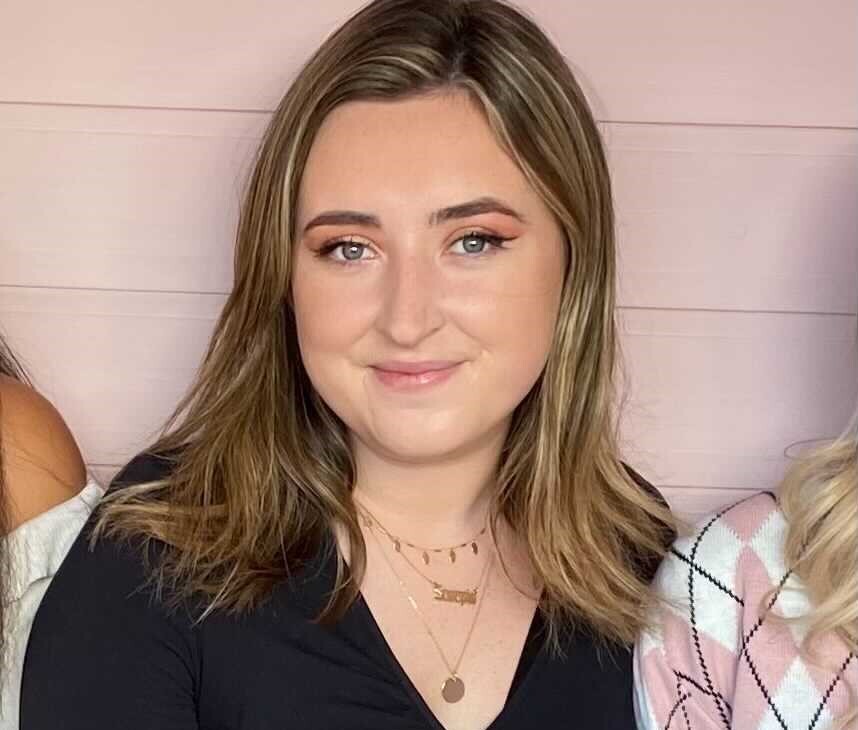 Molly is the Ecommerce Writer for Homes & Gardens and spends her time searching the internet for the next best thing for your home, with a focus on shopping edits and buying guides. Before joining Homes & Gardens, Molly graduated from the University of Exeter with a degree in English Literature, with previous internships undertaken at The Economist in her summer breaks.