Tricia Guild on decorating with strong colors: a masterclass
Tricia Guild, OBE, Founder & Creative Director of Designers Guild talks us through decorating with color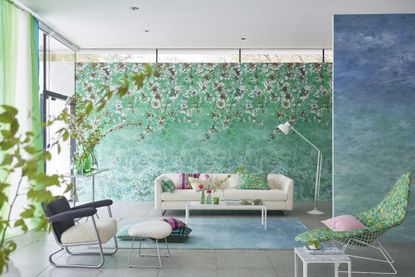 (Image credit: Tricia Guild )
'Some people are frightened of decorating with color – they're nervous because they are scared that it will "date", that it doesn't suit the house or are even nervous of what their friends might say and, indeed often, what their colour choices say about them,' says Tricia Guild.
We asked the design guru – one of the world's leading experts in decorating with color – for her interior design tips around this very subject. This is what she had to say.
'The fact is that living with the colors you absolutely love is a joy. If we were meant to live in a monochrome world then we would, but the fact is that we are lucky to live in a naturally colorful world,' says Tricia.
'Think of branches of cherry blossom after a long hard winter and how it lifts your spirits, or an English country garden in full bloom, or even the shades of blue as the sun meets the sea. A bowl of oranges in your kitchen, or a vase of shocking pink roses in your sitting room. Color brings joy and makes the everyday a little more special and more rewarding.
'Strong colors aren't for everyone but too many people love color and then revert to white or grey or taupe for perhaps the reasons above which is a shame. Be confident – embrace the colors you love and they will embrace you right back. Here are some ideas to get you started.'
1. Find your color sense
'We are all naturally drawn to different colors, so get samples of the colors you love and collate them together to establish your language.'
2. Create a contrast
'Using white or a neutral with strong colors is a must-have foil to what might otherwise be too strong. This is especially true of bright colors. Use white or an ombre to filter the affect without taking away from the joy of its strength.'
3. Embrace texture
Using texture in interior design can be achieved with fabrics, says Tricia.
'Consider the texture of the colors you want to use. If you love shocking pink and lime green, then a velvet will feel timeless whereas a silk – shining and glamorous. A natural linen ground with strong colors feels relaxed and easy – so play around with the textures as samples and see what you love.'
4. Introduce strong colors through accessories
'Accessories area great way of testing colors in your home – cushions, throws, bed linen and towels are an easy way of seeing what you really love.
Table linen too – ours is available in an array of colors and patterns – perfect for layering up and creating your own personal style.'
5. Choose muted strong colors to decorate with
'A blue grey like 'TG blue' or a soft green like 'Tuscan Olive' works brilliantly with strong color where white can look too stark. It also lends a more classical air to a more contemporary, pure mix.'
6. Does it work on a mood board?
'If it works in proportion on a mood board – it will work in your room and don't forget to use nature/fashion/art and architecture as your inspiration – it will give you confidence.'
Using the color wheel is a good way to build a mood board with full confidence.
Sign up to the Homes & Gardens newsletter
Decor Ideas. Project Inspiration. Expert Advice. Delivered to your inbox.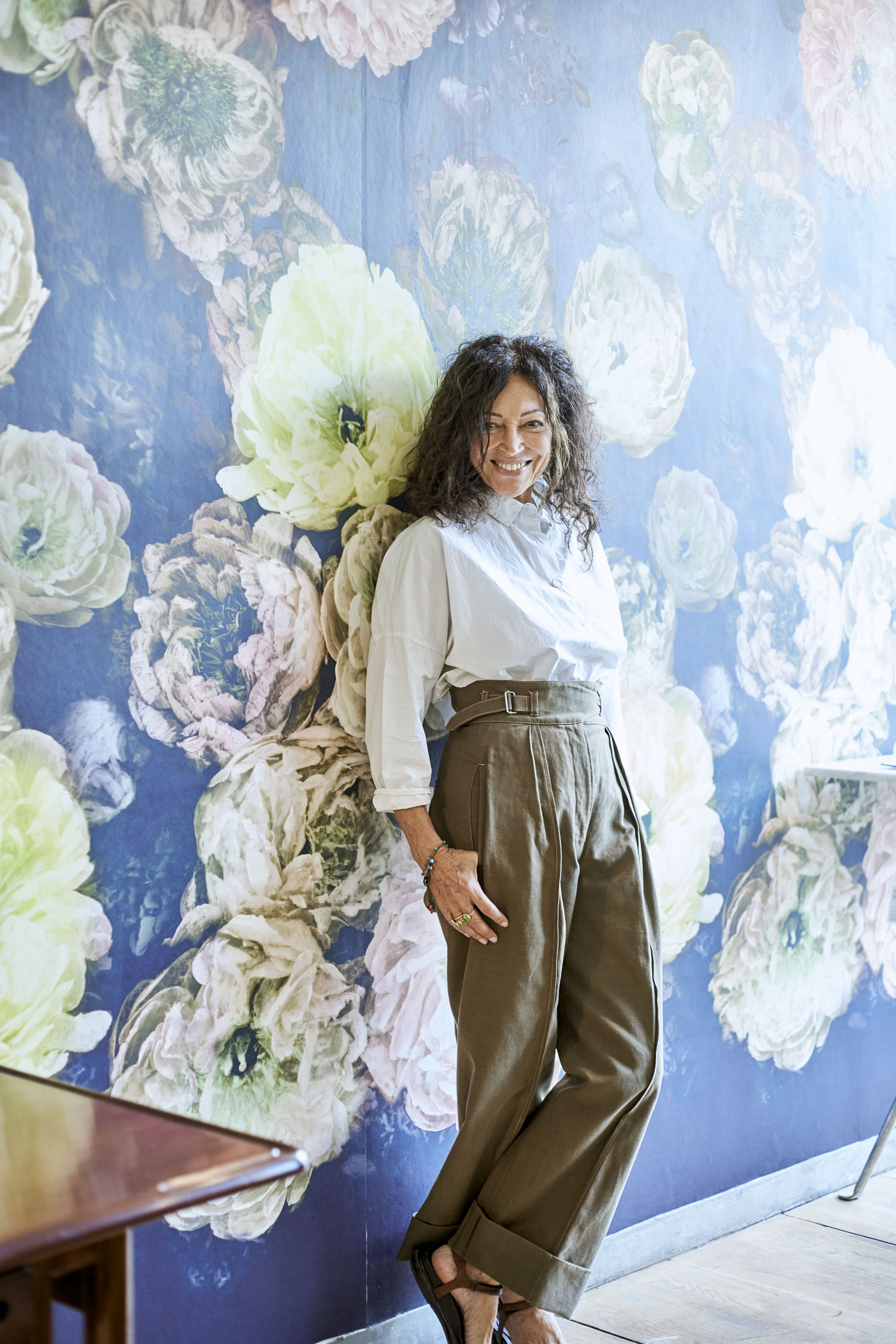 Tricia Guild OBE is the creative force of Designers Guild and has been at the forefront of interior design since starting the company in the early '70s. Internationally renowned for her passion for color, pattern and texture as well as her signature lifestyle brand and books, Tricia Guild has been setting the pace with her dynamic and innovative collections, instantly recognisable for her unique and contemporary style.