Experts reveal 7 features that will date a bathroom instantly – and what to choose instead
If a remodel is on the cards, don't commit any of these bathroom design crimes or you'll end up doing the job twice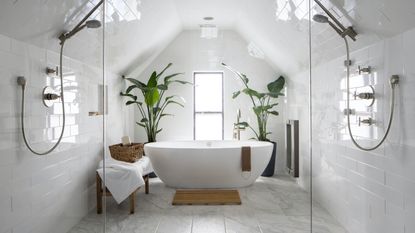 (Image credit: House of Rohl/Design Platform + David Lauer Photography)
It's a sad fact that while we love them now, not every bathroom look is timeless. Remember back in the 1980s, when people thought peach and avocado colored bathroom suites were a good idea? We rest our case. Thankfully, most bathroom designers are able to pinpoint things that will date a bathroom, so that you don't create a room that will need almost instant remodelling.
We're not saying you should dismiss the latest bathroom trends completely. Nor should you opt for a bland scheme for fear of making a decor-based blunder. If you want to follow your hear and embrace your favorite colorful bathroom ideas, do it.
Just bare in mind that some looks stand the test of time better than others. We're not just talking style here – choosing poor quality or unsuitable fixtures and fittings could also prove your bathroom's downfall.
1. Poor-quality or tarnished brassware
'The bathroom is high traffic area within the home and failing to invest in quality, high specification brassware and fixtures can quickly age the space,' says Paul Bailey, product management leader for Grohe. 'As these touchpoints are essential to daily living, poor-quality finishes can have a greater impact than expected, with stained and tarnish hardware appearing quickly.'
'Along with appearing worn, budget faucets and fittings can also become squeaky over time as the internal washers harden through water damage.'
'Given the current climate, it makes sense that a key trend for 2023 is quality brassware that doesn't age or develop a patina,' says Natalie Bird, brand marketing manager at Roca. 'This is good for the environment because people keep their brassware for longer, therefore reducing wastage, and it's good for the bank balance too!
For brassware that stands the test of time, it's safer to stick to classic metallic finishes, such as brass or nickel, when buying bathroom faucets. And be careful not to clean them with abrasive products.
'Look for brassware with a PVD coating finish,' adds Natalie. 'The coating boasts anti-corrosive and anti-limescale properties for a surface that's highly resistant to scratches and cleaning products.'
2. Too much color and pattern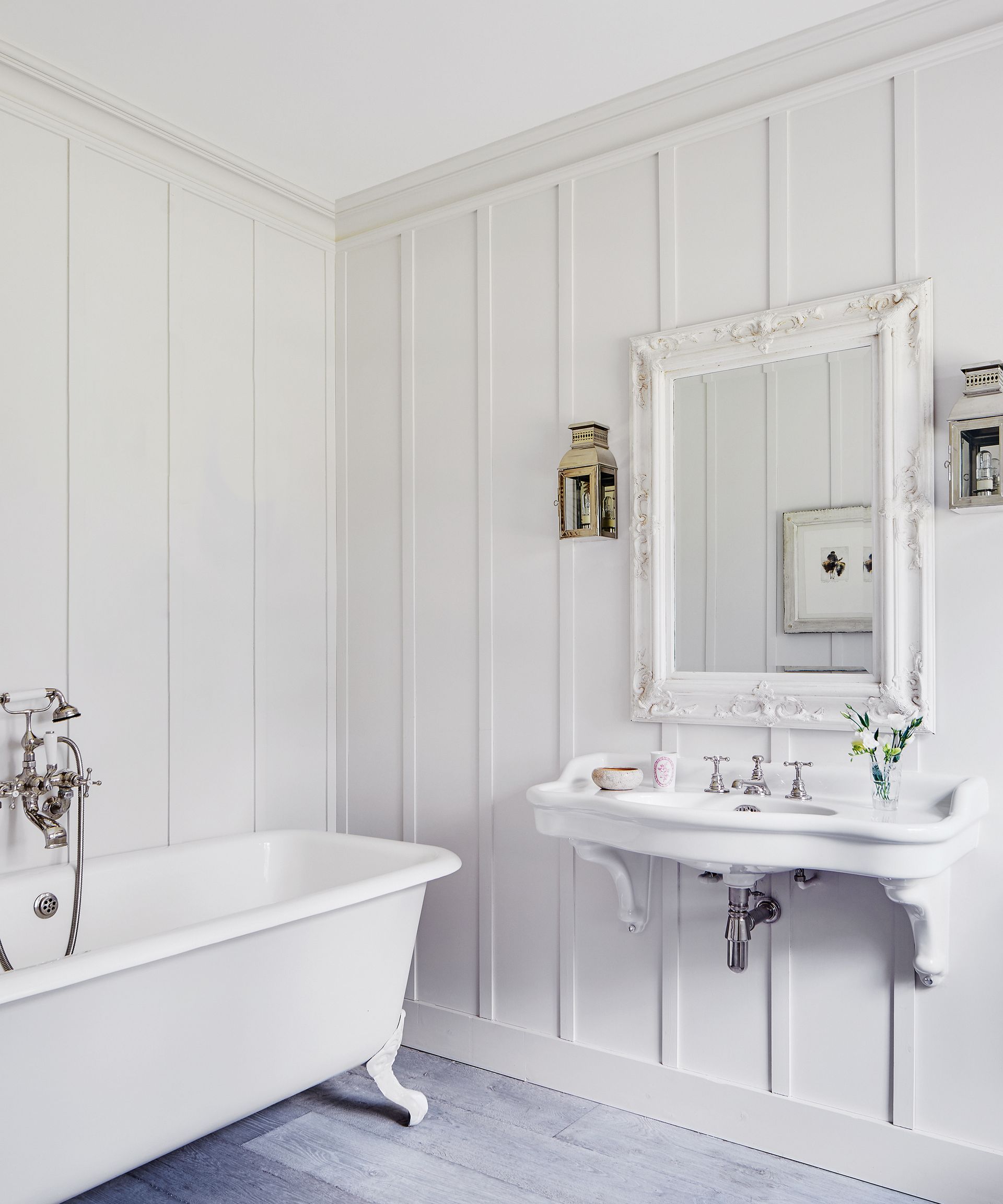 We expect this to trigger much debate among bathroom designers, but Claudia Aparicio a marketing and design expert at Porcelona's bathroom sanitaryware arm, Noken, believes that 'colors and texture can date any room'.
'Think about your pallet in your bathroom, and consider using only a small selection of colors. White, Gold tones and black will mean your bathroom ages gracefully over years to come.'
As we are a little bit in love with both color-drenching and maximalist wallpaper bathroom trends, we'd tweak this advice to say that if you are introducing color to a bathroom, do it in ways that are easy to change. So avoid basins, worktops and tiles in bold shades or 'faddy' finishes, but don't be afraid to bring color and texture through accessories, paint and wallpaper.
Tread carefully with bathtubs. Roll-top designs can be repainted, but this can be costly when done professionally. Meanwhile, there's a lot of potential for things to go wrong if you attempt it yourself. Therefore it's prudent to stick to Claudia's advice and go for a classic monochrome or metallic finish if you're unsure.
3. Maximalist bathroom schemes
Again, this may rise eyebrows, but Claudia Aparicio believes there is no place in the bathroom for a 'more is everything' approach, and prefers a monochrome bathroom.
'Some love the maximalist approach, but in the bathroom this is a no-no,' she says. 'The bathroom is a sanctuary of calm so make sure your fittings units make the most of the space and offer storage to keep your space clean and open.'
4. A dull or cracked bathtub or sink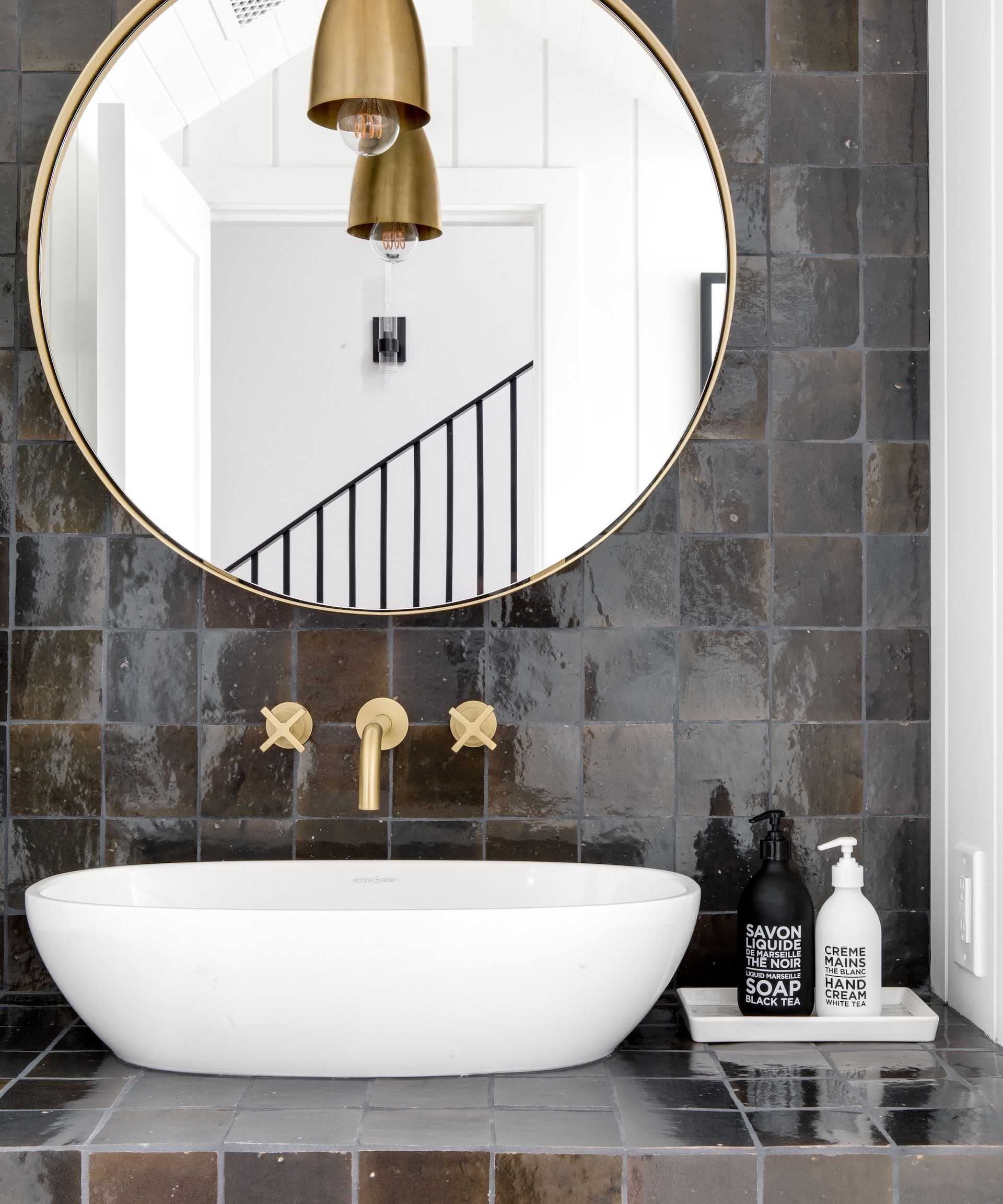 'As anyone who has stayed in a poor hotel room knows, a bathroom that is damaged or unclean seems dated and unpleasant,' says Emma Joyce, brand manager at House of Rohl. 'A cracked acrylic bath with a degraded surface makes a bathroom unappealing. This often happens when baths are cleaned using an abrasive cleaner, which then attracts the dirt.'
Before cleaning your bathtub, it's important to assess if it's made from acrylic (which usually looks like plastic), enamel or porcelain. and then to use the appropriate cleaner to avoid the dulling and degradation of the surface.
It's pretty much impossible to bring an acrylic tub back to health once it has deteriorated – though you could try a Magic Eraser to fight any discoloration. Therefore a replacement is your only option. It is possible to re-enamel or re-glaze an enamel or porcelain bathtub.
According to Homeserve, 'The usual bathtub refinishing cost is between $330 and $600. You can expect to pay an average of about $460. This cost includes both the materials and labor if you hire a professional contractor.'
5. Fluorescent lighting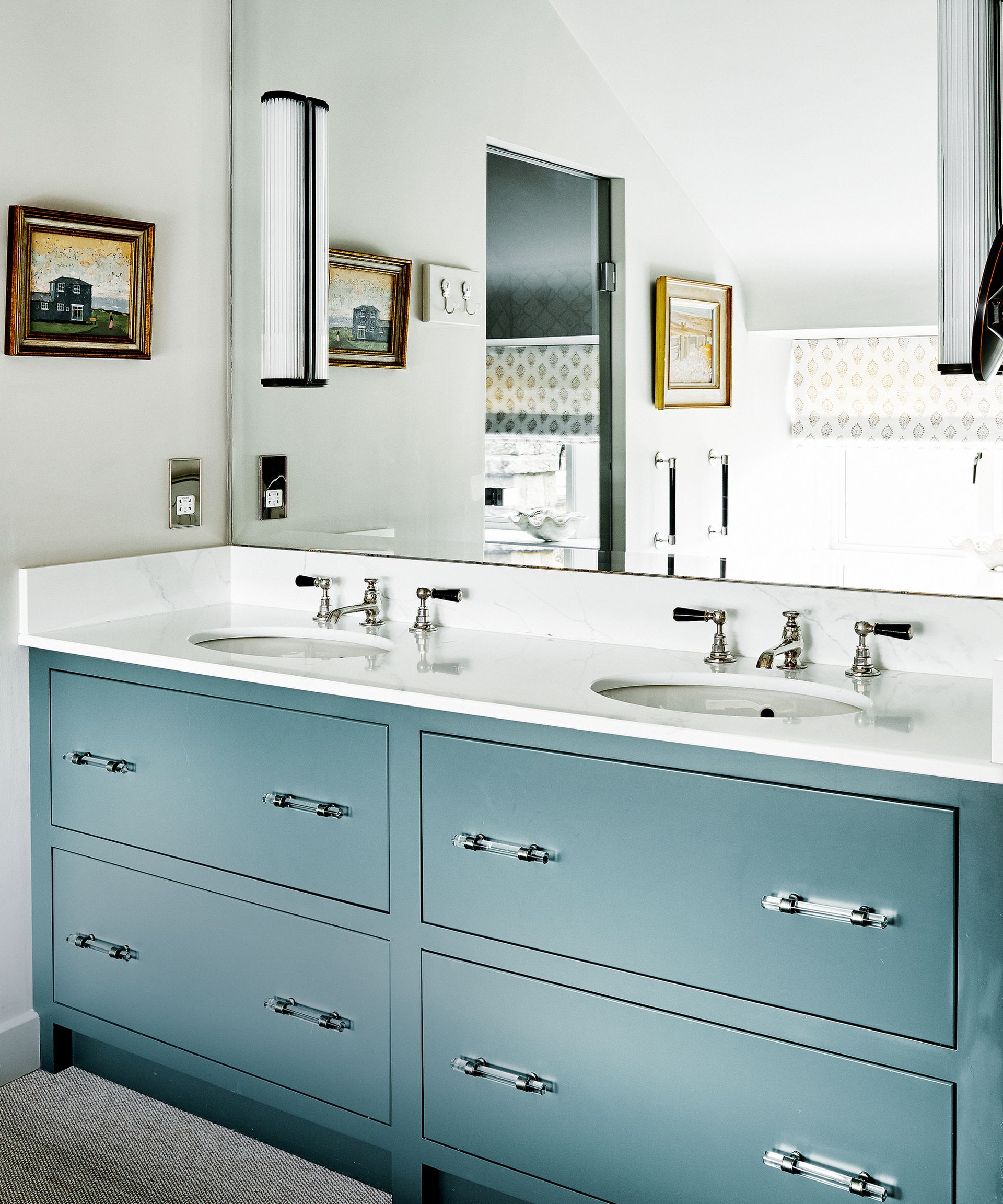 Flickering fluorescent strips bolted to the ceiling are a sure way to date any bathroom to the mid-1980s. But that's not their only crime.
'Fluorescent lighting has been linked to eye strain, blurred vision, sore, watery or dry eyes and in some of the worst cases, eye disease. Sitting under intense, bright light or being exposed to the stroboscopic/flicker effect can also cause headaches, fatigue and migraines,' Lighting Expert Michael Meiser, President of Lumilum.
'The artificial UV light given off by fluorescent lights can increase the likelihood of developing eye diseases, like age-related macular degeneration. Replacing bright ambient fluorescent lights with warmer LED strip lighting reduces the strain on your eyes and your chances of developing painful eye injuries.'
6. Patterned or faded towels
Dressing up your bathroom with tatty towels is a design crime on a par with bathroom carpet or the dreaded toilet seat cover.
'Faded, shrunken towels that have gone "crispy" because they've been washed too many times have no place in your bathroom,' says Lucy Ackroyd, head of design at Christy. 'A towel won't give you any joy if it's faded and looks sorry for itself.'
Lucy has also seen a decline in popularity of patterened towels. As people look for a spa feel at home, a towel's texture has become all important, instead. White towels will never date, provided they are in great condition, and mid-tone, earthy shades, in taupes, greens, blues and terracottas will be on trend in 2023.
However, Lucy does encourage us to have fun when buying towels. 'Since the days of the dreaded avocado bathroom suite, I think we've become more savvy about choosing timeless features. I'd go timeless on your permanent features – the suite, tiles and flooring. Then towels offer you an opportunity to ring the changes, and an easier investment to swallow.
7. Tile choices
Time isn't always kind to patterned tiles – even classics like blue Delft swing back and forth from trendy to twee with each new season. Pick carefully, and minimize risk by choosing a timeless tile trend such as Moorish, or perhaps a Victorian checkered design. Or keep it plain – both subway tiles and classic limestone and marble are likely to stand the test of time.
Another thing that can date a tile is your choice of grout – remember the glitter grout trend? It's not one we're planning on revisiting any time soon...
'Not only will grout colour affect the final project result, picking the wrong colour could also affect and even damage your tiles,' warns Hamish Smith. 'We recommend using lighter coloured grouts for most products, in particular natural stone, encaustic and terrazzo tiles, rather than black or bright coloured, as these can cause staining in the natural pores of the tiles.'
And don't make the mistake of picking the wrong tiles for the job. 'Is the tile suitable for heavy foot traffic, can it be used with underfloor heating, does it need sealing regularly or is it light enough to be used as a wall covering?' asks Hamish Smith, creative director at Ca' Pietra. 'The last thing you want are cracked tiles or stone that is slippery when laid in an unsuitable area.'
Sign up to the Homes & Gardens newsletter
Decor Ideas. Project Inspiration. Expert Advice. Delivered to your inbox.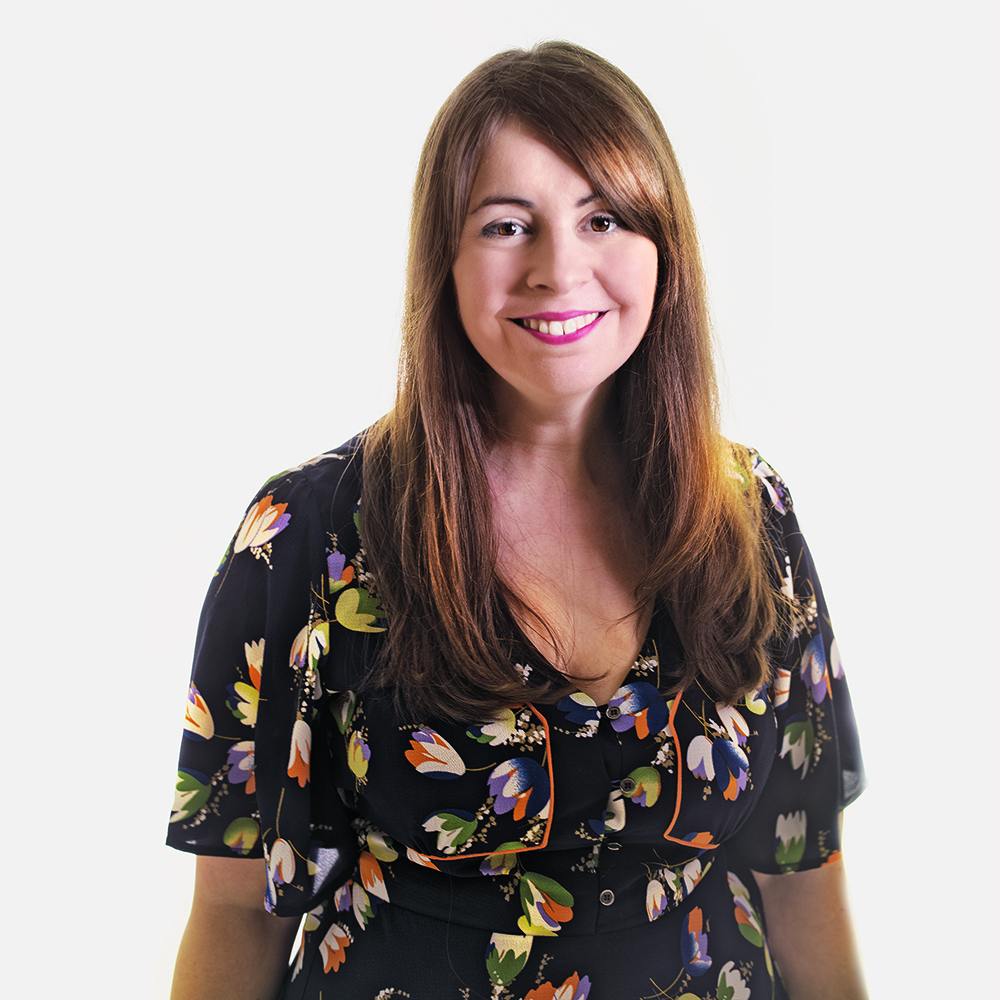 Editor-in-Chief, Homes Audience
Amy Cutmore is Editor-in-Chief, Audience, across Future's Homes portfolio. A homes and interiors journalist of 20 years standing, she has spent much of that time writing about technology, appliances and kitchens. While other people count how many countries they've visited, Amy tots up how many countries' washing machine factories she's toured (it's eight by the way, from South Korea to Slovenia). She can't leave the house without a decent pair of noise-cancelling headphones, and is always ready to explain an acronym – be it QLED, DAB or HDMI.