Best hot tubs 2023: expert picks for outdoors
Hot tubs can be the missing piece from a garden. Here's our selection of the very best you can buy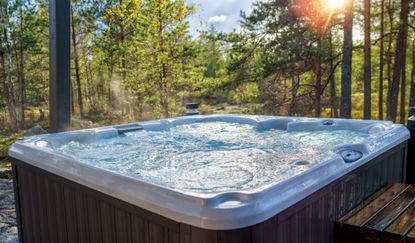 (Image credit: Getty )
There's nothing like a good hot tub for unwinding in the evening. They can massage and relieve stress, and because they're heated, you can keep a pool party going long after the sun sets and the temperature drops.
But just like the best outdoor furniture, these tubs can fetch some pretty high prices. You don't want to spend a couple thousand bucks on a hot tub only to be disappointed with your purchase.
That's why I've combed through the hot tubs on offer from the biggest retailers to find the best on the market today. I've found inexpensive inflatable models and large, premium tubs for big gatherings and the ultimate in relaxation.
Best hot tubs 2023
You can trust Homes & Gardens. Our expert reviewers spend hours testing and comparing the latest products, helping you choose the best for you. Find out more about how we test.
In the past, you'd need to splash thousands of dollars on a hot tub. Whilst that's still possible, and there are some incredible, expensive models, there are also more entry-level, inflatable models entering the market. It's not fair to put these low-cost options against expensive models, so I've broken my picks down into two categories.
If you know what you're after, here's a quick menu to take you to your preferred category:
Plug-in-and-play hot tubs
Inflatable hot tubs
In-ground hot tubs (I haven't included suggestions here, you'll see why in the section)
Best plug-and-play hot tubs
The typical hot tub is a plug-and-play. Also known as above-ground hot tubs, these are permanent, freestanding hot tubs made from hard plastic. They're called plug and play because you can run them from an electric outlet rather than having to get professionals to wire them in, as with inbuilt hot tubs. All you need to do is plug them into a socket and fill them with water.
They're sturdier and feel more luxurious than inflatable hot tubs, and unlike inbuilt hot tubs, you don't have to landscape to fit them in, saving you thousands in labor costs. They also have plenty of bonus features like dedicated massage pumps, LED lights, and in some cases, even Bluetooth speakers.
However, this means they're far from cheap, with prices starting from $2,000.
Best inflatable hot tubs
Inflatable hot tubs are a budget-friendly alternative to plug and play hot tubs, made with cheaper materials and smaller pumps. They can also deflate for storage, so you can keep them out of sight when the weather turns in winter.
However, the jets aren't as powerful as plug and play hot tubs and they often aren't as warm. They also lack bonus features like lighting, headrests, and dedicated massage pumps. Because they're inflatable, you're also at risk of punctures.
Best inflatable
Bestway SaluSpa Miami Inflatable Hot Tub
+ Excellent value
+ Maintains temperature
- Small for 6 people
Dimensions: 71 x 71 x 26 inches
Person Capacity: 6 people
Water Capacity: 177 gal
Jets: 120
If you need a budget friendly hot tub, it's hard to go wrong with this. Thousands of dollars cheaper than any plug-and-play, this a four-seater has thousands of five-star reviews on Amazon.
Most comfortable inflatable
Intex PureSpa Plus 6 Person Hot Tub
+ Comfortable headrests
+ Quick set-up
- Doesn't get really hot
Dimensions: 28 x 85 x 85 inches
Person Capacity: 6 people
Water Capacity: 290 gal
Jets: 170
The Intex PureSpa Plus has a clever improvement on most inflatable hot tubs: two inflatable headrests for extra comfort. This is on top of LED lighting and a 6-person capacity.
Best big inflatable
SaluSpa 7 Person 10 Jet Inflatable Hot Tub
+ Large headrests
+ Massage system
- Long heat-up time
Dimensions: 85 x 32 inches
Person Capacity: 7 people
Water Capacity: 314 gal
Jets: 10
If you're planning a big party, this is the largest-capacity inflatable hot tub in this list, seating 7 people. It has LED lighting and handy headrests to clip into the sides, though you should be aware that there are only 5 of these.
In-ground hot tubs
I haven't included in-ground hot tubs here for two reasons. The first is that installing these tends to be a local service. I couldn't go across the whole country finding the best hot tub installers in every county. The other is that they're such a jump in cost from plug-and-play. Prices for an in-ground, professionally-installed hot tub start at $15k. It's a significant expense that you should discuss in person with a landscaping team rather than online.
Where to buy a hot tub
There are several options for buying a hot tub, but I'd argue that Home Depot is best. They have a good range of different hot tubs from different brands and price points and they're mostly backed up with a healthy number of reliable reviews.
Wayfair are a close second - they actually have more products available than Home Depot but they're more expensive out of sales periods and the reviews are less reliable.
Costco have some good options but they start from more than $2500, and there's only a handful of them. It also helps to be a Costco member, else you have to pay a 5% surcharge.
I'd also consider checking out Walmart. They mostly offer inflatable hot tubs, but there's a big range of these.
How I chose hot tubs
We usually test everything we feature. I've got plenty of burn marks and nicks from years of trialling the best grills and other outdoor products but - unsurprisingly - I couldn't convince the editor-in-chief to let me relax in a load of different hot tubs as 'research' for this article.
Instead, I dove into hundreds of hot tub reviews, only selecting those with good 4.5 or 5 star ratings, good design, and plenty of bonus features. I combed through the reviews to see how these hot tubs held up over months or even years of use. I also went for the cheapest hot tubs where possible - when prices start to climb above $7000 you'll start to see diminishing returns for these freestanding hot tubs.
Hot tub FAQs
What's the difference between a Jacuzzi and a hot tub?
There isn't one. 'Jacuzzi' is a trade name of a company specialising in hot tubs and baths. In the same way that 'coke' has become a shorthand for all colas, 'jacuzzi' is a shorthand for all hot tubs, but it's not technically correct. Some Jacuzzis are hot tubs, and not all hot tubs are Jacuzzis.
What temperature should my hot tub be?
Your hot tub should be no hotter than 100°F, which is roughly body temperature. Any hotter and you risk overheating. If you feel ill or short of breath in your hot tub, then turn down the heat.
How often should I clean my hot tub?
You should totally empty and refill you hot tub three or four times a year to stop the water from becoming stagnant, even if you circulate it every day. You should clean your filters once a month, and you should wipe down the seats at least once a week to stop scum from forming.
---
Final thoughts
A hot tub can be the perfect finishing touch a space like a deck but it shouldn't be considered the be-all-and-end all. While I think they're good-value, a cheap inflatable hot tub might look tacky amongst a well-curated patio, so it might pay off to wait until you can afford a large plug-and-play or even to duck a hot tub completely.
Sign up to the Homes & Gardens newsletter
Decor Ideas. Project Inspiration. Expert Advice. Delivered to your inbox.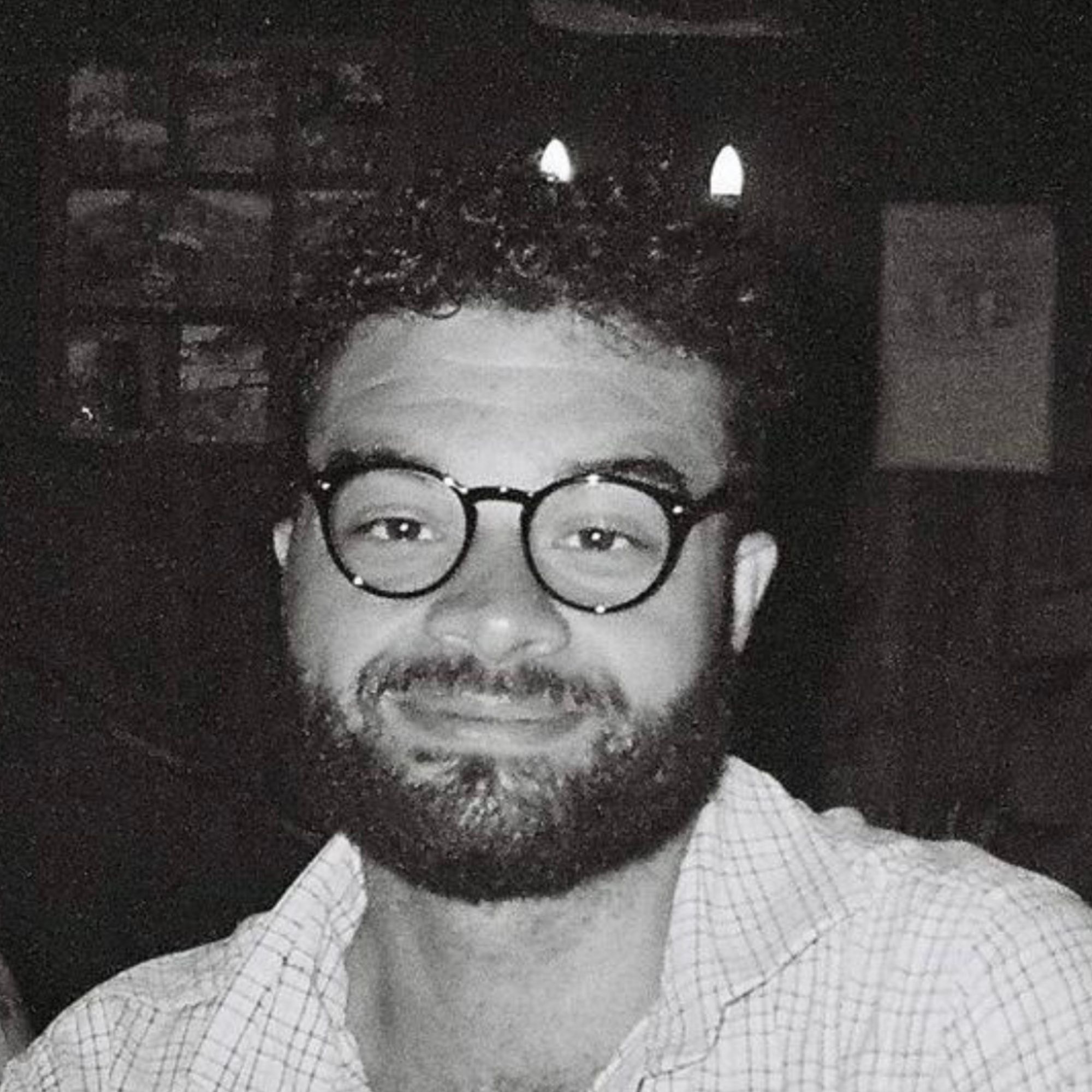 As Head of eCommerce, Alex makes sure our readers find the right information to help them make the best purchase. After graduating from Cambridge University, Alex got his start in reviewing at the iconic Good Housekeeping Institute, testing a wide range of household products and appliances. He then moved to BBC Gardeners' World Magazine, assessing gardening tools, machinery, and wildlife products. Helping people find true quality and genuine value is a real passion.