Rules for buying a hot tub – pro tips on selecting the best
Get your hot tub choice right. Our expert guide has the details you need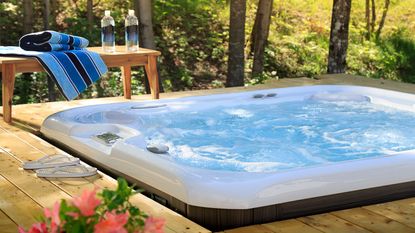 (Image credit: Jon Lovette/ Getty Images)
Sign up to the Homes & Gardens newsletter
Decor Ideas. Project Inspiration. Expert Advice. Delivered to your inbox.
Thank you for signing up to Homes & Gardens. You will receive a verification email shortly.
There was a problem. Please refresh the page and try again.
Ready to add a hot tub to the yard? It's a big investment, so you'll want to find the very best model for your needs and that's where the hot tub buying rules come in.
How many people it's for, how you'll use it, and what it looks like are all among the important criteria when you're buying so the hot tub fulfils all your expectations, and complements your backyard.
Our guide has all the information necessary to pick a hot tub that you'll love now and for years to come.
5 must-know hot tub rules
The idea of relaxing in the warm water of a backyard hot tub is hard to resist. But investing in a hot tub might be prompted by more than simply a desire to wind down at the end of the day. Whether it's for one or two people to use or larger groups, there simply for fun or for therapeutic benefits, and in-ground or above it all influence your choice.
These hot tub buying rules will ensure you think your purchase through and decide on the very best model for your yard or hot tub deck.
1. Pick the right type
A hot tub – even a modestly sized design – is a big addition to your backyard. For this reason it's a good idea to think first about whether you want to place it above ground, on a deck, for example, or prefer an in-ground design.
The latter has both pros and cons. 'In-ground hot tubs can seamlessly integrate into your backyard or pool landscaping, often providing a more visually appealing appearance,' explains Hubert Miles, certified pool and spa inspector through NACHI.
In-ground hot tubs can also prove more accessible. 'They are typically easier to enter and exit due to their lower profile,' Hubert explains.
But bear in mind the possible downsides. 'In-ground hot tubs generally have higher installation costs due to excavation and site preparation requirements,' he continues. 'They may be more challenging to access for maintenance and repair, as some components may be buried or hidden.'
Going for an above ground design? Choose between entry level plastic, or more high-end acrylic designs, which are practical and can be feature packed, or a wooden hot tub, which has a natural look that will blend in with the yard. Inflatable hot tubs are a further option.
2. Get the right size
Size counts when it comes to making the right buying decision – and that's for more reasons than you might suppose.
The first is the available space. 'Measure the area where you plan to install the hot tub and be sure there is enough space not only for the tub itself but also for access, maintenance, and any additional features you may want to add (such as a gazebo or deck),' says Hubert Miles.
'You'll need a solid surface for the hot tub to sit on, with approximately a minimum of a 5 feet area to enter and exit the hot tub safely.'
How many people it's for is, of course, crucial. 'Consider how many people will typically use the hot tub at once,' says Hubert. 'Hot tubs come in various sizes, accommodating anywhere from two to 10 or more people.'
What the hot tub is used for should also be factored into size decisions. 'A larger model with more seating options may be ideal if you use the hot tub primarily for relaxation or socializing,' explains Hubert. 'If you want a hot tub mainly for hydrotherapy, opt for a smaller size to maximize jet effectiveness.'
3. Consider hydrotherapy features
There are many hot tub benefits, including for your health, and if hydrotherapy is on your mind, there are features you should focus on when you're buying.
'Look for adjustable jets targeting specific body areas, such as the neck, shoulders, back, and legs,' says Hubert Miles. 'Different jet types provide varying massage experiences, so choosing a hot tub with a diverse range of jets is essential.
Look at the seating, too. 'Ergonomic seating with built-in therapy zones can enhance the therapeutic benefits,' he continues. 'Some hot tubs offer lounge seats or therapy seats that contour to your body for maximum comfort and effectiveness.'
Achieving the optimum hot tub temperature is key to maximizing your enjoyment of your outdoor spa, so pay attention to water temperature and filtration. 'A hot tub with a high-quality filtration system and efficient heater will ensure consistent water temperature and cleanliness, which are important factors for hydrotherapy,' says Hubert.
4. Boost luxury
Hot tubs can have features that could maximize enjoyment. As well as hydrotherapy jets, you might like a model with internal or external lighting or a combination of the two. You might also want to opt for an audio system, or even a TV to entertain the users, along with sanitizers, water fountains and more.
Naturally, these features come at a cost, but it's worth thinking about what you might enjoy that also suits your budget.
Best for parties
Aquaterra Spas Ventura 96 Jet Hot Tub
This behemoth hot tub has Bluetooth speakers and a subwoofer for music in the evenings. It boasts both interior and exterior lighting, with 96 jets and space for six people.
Best for couples
Luxury Spas Cashmere 2 Person Hot Tub
This two-person hot tub has 15 jets, comfortable neck pillows, and color changing LEDs. It also includes a UV rated spa cover and steps.
Best large design
Lifesmart LS600DX 7 Person Hot Tub
This enormous hot tub has 65 jets and a seven person capacity. With built-in LEDs and a dedicated turbo-blaster back massager, it mixes hydrotherapy and luxury.
5. Think one-off and ongoing costs
A hot tub buying rule you shouldn't ignore is to consider both the initial purchase price and the ongoing costs of a hot tub.
'A more expensive hot tub may have better insulation, more efficient pumps, and advanced heating systems, leading to lower running costs in the long run,' explains Hubert Miles. 'Higher priced hot tubs may be made from more durable materials, resulting in a longer lifespan and potentially lower maintenance costs.'
Think warranty, as well. 'A comprehensive warranty can offset future repair costs, so comparing warranty coverage is essential when evaluating hot tubs,' he says.
'You should also consider how often you intend to use your hot tub,' Hubert recommends. 'For example, a cheaper option may be better if you use it once or twice a month. However, opt for a more expensive model with higher efficiency and a longer warranty for more frequent use.'
Whether you opt for a luxury buy or a more budget-friendly option, cleaning your hot tub regularly is essential to ensure it remains in good working order for as long as possible.
FAQs
How far should a hot tub be from the house?
A hot tub should be at least 5 feet from your house to ensure getting in and out of it is comfortable. It doesn't need to be this near to the house, if there's a preferable location, but there should always be a minimum of around 5 feet of space for entry and exit wherever it is sited.
Bear in mind, too, that a hot tub should also be located somewhere accessible for maintenance tasks and for cleaning.
Do you have to check a hot tub every day?
It is advisable to check the water of a hot tub daily to ensure the water chemistry is balanced. It's not good for the hot tub or its users if it's not. Be mindful that this is a job you should continue to do even if the hot tub isn't being used.
Test strips like these at Walmart make the job easy, so it's not an onerous task, and you can follow the manufacturer's advice to decide if you need to add chemicals to correct levels.
---
Final thoughts
A final rule is to double check with your HOA, if you're in one. Some HOAs don't allow for hot tubs, or have specific locations where you can and can't put hot tubs. Where possible, you should also consider your neighbors when working out where to place your hot tub in your backyard landscaping – they may not want to hear the noise of the pumps, and there could be light pollution from LEDs lighting up the water.
Sign up to the Homes & Gardens newsletter
Decor Ideas. Project Inspiration. Expert Advice. Delivered to your inbox.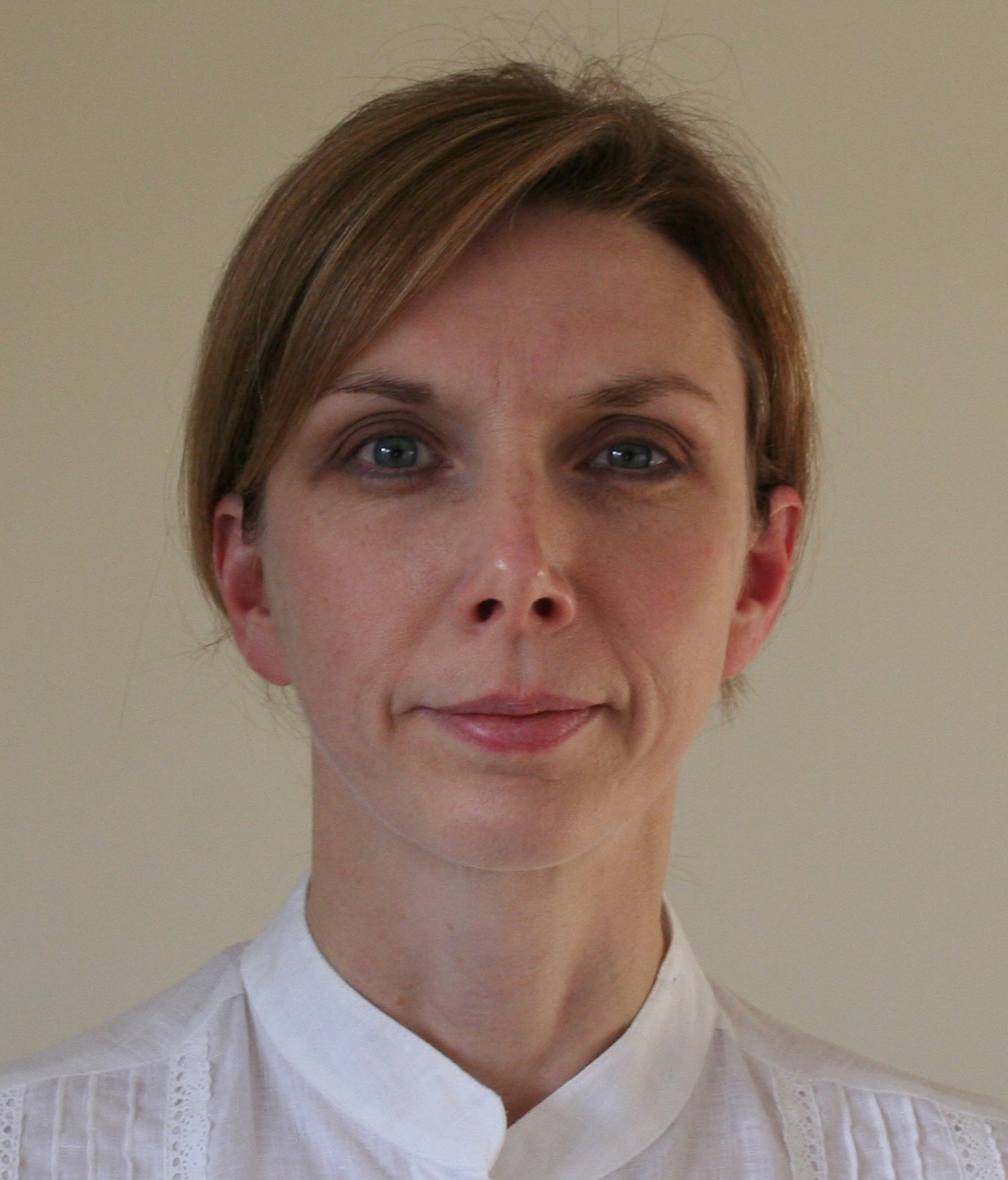 Sarah is a freelance journalist and editor. Previously executive editor of Ideal Home, she's specialized in interiors, property and gardens for over 20 years, and covers interior design, house design, gardens, and cleaning and organizing a home for H&G. She's written for websites, including Houzz, Channel 4's flagship website, 4Homes, and Future's T3; national newspapers, including The Guardian; and magazines including Future's Country Homes & Interiors, Homebuilding & Renovating, Period Living, and Style at Home, as well as House Beautiful, Good Homes, Grand Designs, Homes & Antiques, LandLove and The English Home among others. It's no big surprise that she likes to put what she writes about into practice, and is a serial house renovator.