Best treadmills – the top machines to get you running and walking in the comfort of your home
Our pick of the best treadmills will make your workout both fun and challenging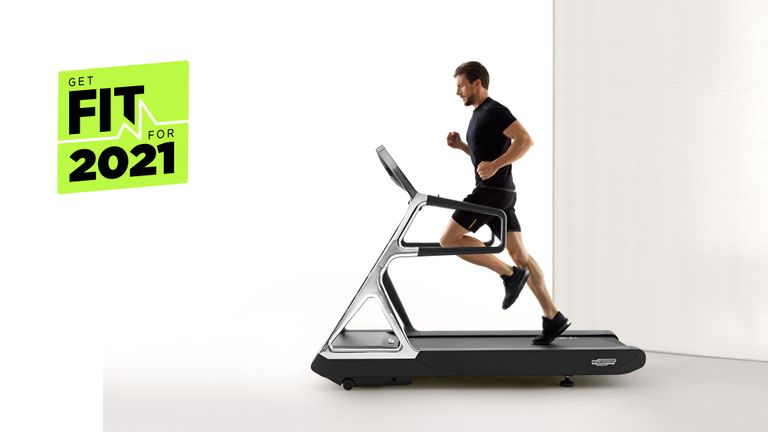 (Image credit: Technogym)
Up your cardio game and get your heart racing with our pick of the best treadmills for every level of fitness from beginner to athlete. Our list includes folding treadmills that take up less space at home to advanced smart treadmills that connect to your smartphone to help you track your fitness. 
How to choose the right treadmill
With so many treadmills to choose from, it can be tough to pick the best treadmill for you. If you're a beginner to running you may not need an expensive model.   
But if you're already super serious about running, you'll want a treadmill that's going to help you smash your personal bests while keeping your fitness up. And that means lots of resistance and incline settings for that uphill sprint feeling and the ability to track your progress over time.   
And then there's the middle ground – you run a little, but you just want something that gets the job done. We've got you covered. 
Just remember – you don't have to spend big to get the treadmill you want. 
1. Proform 505 CST
Best for small spaces
Specifications
Size: 188 x 94 x 154 cm
Incline range: 0-10%
Pre-set programmes: 19
Top speed: 0-18kph
Reasons to buy
+Foldable design saves space+Large display shows your workout stats+0-10% incline for hill sprints+Built-in fan cools you while running
Reasons to avoid
-Foldable design isn't for everyone
You don't need a large room to keep fit at home. The Perform 505 CST folds up to help save space – which makes it suitable for even smaller living spaces or bedrooms. The ProForm 505 also has lots of other selling points such as a handy display that shows your speed, how far you've run, and estimated calories burned.   
Speed settings range from 0-10 mph – which should be more than a challenge for most. There's also a 0-15% incline to help replicate those hill sprints you used to do in the freezing cold outside.   
There's also a CoolAire fan to keep you comfortable during your workout while things get a bit sweaty on the way to beating your PB. 
2. NordicTrack Commercial X32i
A space-saving foldable treadmill
Specifications
Size: 194 x 100 x 187 cm
Incline range: 0% – 40%
Top speed: 0 – 22 km/h
Reasons to buy
+Massive 32-inch HD touchscreen+0-12 mph speed settings+-6% decline – 40% incline for types of challenge+Built-in grip pulse monitors+Connect to your music playlists
If you really want to replicate that at-the-gym treadmill feel, look no further. The first thing you'll notice about the NordicTrack Commercial X32i is the huge 32-inch screen – which you'll find easy to get lost in while streaming workouts with world class personal trainers. The workouts are on-demand so you can enjoy them whenever you want – they feature special interactive technology – which means the trainer on screen can automatically adjust your machine's speed, incline and decline to mimic the gym class experience.

Reflex Cushioning absorbs each stride so that you'll feel less stress on your feet. On top of all that you've got all the usual stat-tracking abilities, over 12,000 different workouts and Google Maps technology so you can run in different locations across the globe. 
3. Technogym MyRun
Gym-quality runner for the home
Specifications
Size : 176 x 78.5 x 126 cm
Incline range: 0-12%
Top speed : 20 km/h
Reasons to buy
+Gym-quality treadmill +Syncs with your tablet+Online workouts+TechnoGym curated music playlists+Adaptive running surface
Reasons to avoid
-Need a tablet to access some features
If the name TechnoGym sounds familiar it probably means you've used at least one TechnoGym exercise bike or treadmill at your local gym. Like all TechnoGym equipment, the MyRun is a quality bit of kit. The build quality is exceptional, and so are the features.   
While not the cheapest on our list, the MyRun is a great treadmill for all levels. It syncs with your tablet for online workouts with actual trainers. You get to choose your workouts too, while the trainer offers guidance to help you get fitter at home.   
One feature we're in love with is the ability to train anywhere in the world as your tablet screen displays natural and urban landscapes for you to get lost in as you train.   
An adaptive running surface adapts to the way you run to shield your joints. A max speed of 12.4 mph and a max incline of 12% should cater for most fitness levels. 
4. JTX Sprint-7
A capable all-rounder
Specifications
Size: L196cm x W93cm x H153cm
Incline range: 0-15%
Pre-set programmes: 43
Top speed: 20kph
Reasons to buy
+43 programmes+Connect to your running apps+Built-in speakers+Folding design
Reasons to avoid
-Still bulky even when folded
A great all-rounder suitable for anyone. And it folds up. The JTX Sprint-7 is dead-easy to set up and use, and we like the way it slowly folds down when you're ready to begin your workout. It has a quiet motor and 40 programmes to suit your preferred workout style.   
A cushioned deck makes things easy on your joints as you move, so you know you're getting a comfortable but challenging workout thanks to a 12.4 mph top speed and a hilly 0-15% incline.   
The control buttons are large as well, which makes the JTX Sprint-7 easy to use for all the family. A 7-inch display shows you all the key running stats, or you can sync your tablet and run routes from all over the world. 
5. Domyos Treadmill Run 100
A great budget treadmill that folds up
Specifications
Size : 156 x 76 x 115 cm
Incline range: 0% to 3%
Pre-set programmes: 30
Top speed: 14 km/h
Reasons to buy
+Foldable design+Good price+30 pre-set programmes+Quieter than most treadmills at full speed+Connect to your music playlists
Reasons to avoid
-Not one for athletes
The Domyos Treadmill Run 100 is a great starting point for beginners and casual runners. It's not too expensive compared to more full-featured models and can be folded up when not in use.   
A top speed of 8.6 mph and a manual incline of 3% will provide more than enough of a challenge for all but the most cardio-hardened trainer, plus, you'll find 30 programmes created by a Domyos coach to get your blood pumping and your fitness levels rising. 
Which treadmill is best for home use? 
We've done our homework to select the best treadmills for home use. Whether you want an affordable option, or are willing to spend a little more for perfection – ideal for those athlete in training. These treadmills will help to help bolster your cardiovascular endurance while working out from the safety of your home.