Best treadmills: 7 picks that make it convenient to get active
With one of the best treadmills, you don't even need to leave your home to get fit
Included in this guide:
1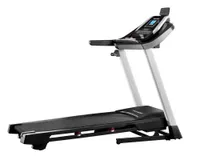 Proform
505 CST
2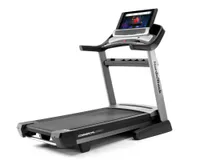 NordicTrack
Commercial X32i
3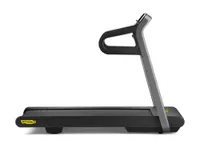 Technogym
MyRun
4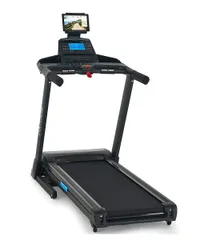 JTX
Sprint-7
5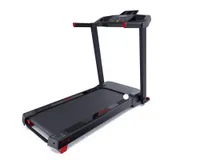 Domyos
Treadmill Run 100
6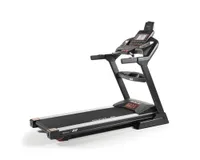 Sole
F80 Treadmill
7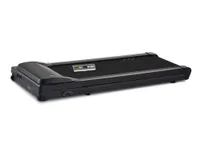 LifeSpan
TR1200-DT3 Under Desk Exercise Treadmill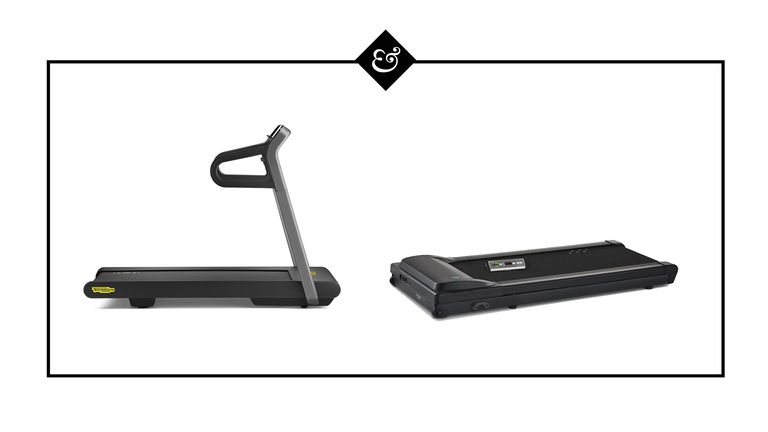 (Image credit: Future)
By Molly Cleary published
One of the best treadmills is an ideal way to ramp up your exercise regime at home, especially as the winter months roll in. This essential piece of fitness kit is so versatile and great for beginners and professionals alike. Whether you want to burn calories with an incline walk, practice running for a marathon, or master your sprints, we have a range of treadmills ready for you to choose from.
There are a few things to think about before you settle on your chosen treadmill. The first is how much space you have to spare for a treadmill, and where exactly you want to put it. There are models that are seamless when it comes to folding them away and storing, so as to not mess up your room's decor, if that's important to you.
There are standout features to look out for too. If you want a machine with incline settings and lots of speeds to race through, then be sure to factor that into your buying decision. There are also models with screens to provide entertainment whilst you run, as well as USB ports and spaces for water bottles. You'll also need your treadmill to be comfortable as you land your footsteps, and appropriate for your height too.
If you want more tips on how to put your fitness goals into action, then we have plenty of tips on how to create a home gym, such as adding in some of the best dumbbells. But first, get involved with the best treadmills that the market has to offer.
---
The best treadmills
1. Proform 505 CST
The best treadmill for home use
Specifications
Size: 188 x 94 x 154 cm
Incline range: 0-10%
Pre-set programmes: 19
Top speed: 0-18kph
Reasons to buy
+Foldable design saves space+The large display shows your workout stats+0-10% incline for hill sprints+The built-in fan cools you while running
Reasons to avoid
-Foldable design isn't for everyone
You don't need a large room to keep fit at home. The Perform 505 CST folds up to help save space – which makes it suitable for even smaller living spaces or bedrooms. The ProForm 505 also has lots of other selling points such as a handy display that shows your speed, how far you've run, and estimated calories burned.
Speed settings range from 0-10 mph – which should be more than a challenge for most. There's also a 0-15% incline to help replicate those hill sprints you used to do in the freezing cold outside.
There's also a CoolAire fan to keep you comfortable during your workout while things get a bit sweaty on the way to beating your PB.
2. NordicTrack Commercial X32i
The best folding treadmill
Specifications
Size: 194 x 100 x 187 cm
Incline range: 0% – 40%
Top speed: 0 – 22 km/h
Reasons to buy
+Massive 32-inch HD touchscreen+0-12 mph speed settings+-6% decline – 40% incline for types of challenge+Built-in grip pulse monitors+Connect to your music playlists
Reasons to avoid
-Steep price
If you want to replicate that at-the-gym treadmill feel, look no further. The first thing you'll notice about the NordicTrack Commercial X32i is the larger, 32-inch screen — which you'll find easy to get lost in as you stream workouts with world-class personal trainers.
These workouts are on-demand, so you can enjoy them whenever you want – they feature interactive technology – which means the trainer on screen can automatically adjust your machine's speed, incline, and decline to mimic the gym class experience.
Reflex Cushioning absorbs each stride so that you'll feel less stress on your feet. On top of all that, you've got all the usual stat-tracking abilities, over 12,000 different workouts, and Google Maps technology so you can run in multiple locations across the globe.
3. Technogym MyRun
The best luxury treadmill
Specifications
Size : 176 x 78.5 x 126 cm
Incline range: 0-12%
Top speed : 20 km/h
Reasons to buy
+Gym-quality treadmill +Syncs with your tablet+Online workouts+TechnoGym curated music playlists+Adaptive running surface
Reasons to avoid
-Need a tablet to access some features
If the name TechnoGym sounds familiar to you: it probably means you've used at least one TechnoGym exercise bike or treadmill at your local gym. Like all TechnoGym equipment, the MyRun is a quality bit of kit. The build quality is exceptional, and so are the features.
While not the cheapest on our list, the MyRun is a sensational treadmill for all levels. It syncs with your tablet for online workouts with actual trainers.
Plus, you get to select your workout for the day — while the trainer offers guidance to help you get fitter at home.
One feature we're in love with is the ability to train anywhere in the world as your tablet screen displays natural and urban landscapes for you to get lost in as you train.
An adaptive running surface adapts to the way you run to shield your joints. A max speed of 12.4 mph and a max incline of 12% should cater to most fitness levels.
4. JTX Sprint-7
The best treadmill with incline
Specifications
Size: L196cm x W93cm x H153cm
Incline range: 0-15%
Pre-set programmes: 43
Top speed: 20kph
Reasons to buy
+43 programs+Connect to your running apps+Built-in speakers+Folding design
Reasons to avoid
-Still bulky even when folded
A great all-rounder machine that is suitable for anyone – and it folds up.
The JTX Sprint-7 is dead-easy to set up and use, and we like the way it slowly folds down when you're ready to begin your workout. It has a quiet motor and 40 programs to suit your preferred workout style.
A cushioned deck makes things easy on your joints as you move, so you know you're getting a comfortable but challenging workout thanks to a 12.4 mph top speed and a hilly 0-15% incline.
The control buttons are larger in size, making the JTX Sprint-7 easy to use for all the families. A 7-inch display shows you all the crucial running stats, or you can sync your tablet and run routes from all over the world.
5. Domyos Treadmill Run 100
The best treadmill on a budget
Specifications
Size : 156 x 76 x 115 cm
Incline range: 0% to 3%
Pre-set programmes: 30
Top speed: 14 km/h
Reasons to buy
+Foldable design+Good price+30 pre-set programs+Quieter than most treadmills at full speed+Connect to your music playlists
Reasons to avoid
-Not one for athletes
The Domyos Treadmill Run 100 is a great starting point for beginners and casual runners. It's not too expensive compared to more full-featured models that are compact and can be folded when not used.
A top speed of 8.6 mph and a manual incline of 3% will provide more than enough of a challenge for all but the most cardio-hardened trainer.
Plus, you'll find 30 programs created by a Domyos coach to get your blood pumping and your fitness levels rising.
6. Sole F80 Treadmill
The best treadmill for walking
Specifications
Size : 208cm x 93cm x 167cm
Incline range: 15 levels
Pre-set programmes : 10
Top-speed: 12mph
Reasons to buy
+A sturdily built treadmill +Bluetooth speakers+High-powered motor
Reasons to avoid
-Limited console settings to play around with
This pick from Sole Fitness is a solid investment into your fitness. It has a large motor to power you through, flywheels and rollers to keep things quiet, and can support up to 375lbs.
It has an impressive number of incline settings (15) for anyone seriously getting into training, and easy controls. You can charge up your devices as you run with this machine too, thanks to the USB ports and there's an integrated tablet holder to help you stay engaged.
There are 10 pre-set programmes to try out with this machine, which isn't quite as extensive as some other models, but if you already know what you want from your treadmill, then we wouldn't classify this as a huge concern. Otherwise, it makes a great treadmill for walking.
7. LifeSpan TR1200-DT3 Under Desk Exercise Treadmill
The best under desk treadmill
Specifications
Size: 160cm x 72cm x 18cm
Incline range : 0
Pre-set programmes: 0
Top speed: 4mph
Reasons to buy
+Perfect for under desks or for storing away+Ideal for walking+Displays distance and calories
Reasons to avoid
-Not suitable for running
If you've been feeling more sluggish and lethargic than you would like, this under desk treadmill is sure to be the purchase to get you to snap out of it. Crafted to fit under your desk or breakfast bar, you can sort through your everyday tasks on your laptop whilst you walk, and burn calories at the same time.
Treadmills are all about the convenience to exercise without the home, and this under desk pick goes one step further, freeing up your upper body to still get on with work. It's absolutely perfect for anyone working remotely, and has speeds from 0.4-4mph to cater to the fact that you won't be running anywhere on this model.
The console that comes with this treadmill allows you to change the speed easily, and tracks your distance and calories, so using it could not be easier. This pick is a real investment into your health and your home, especially in the winter months.
---
Where to buy a treadmill?
You want to be sure you're picking the perfect product when it comes to a treadmill, so it's understandable if you still want to shop around. Here are the top retailers to check out:
How do I know I've found one of the best treadmills?
With so many treadmills to choose from, it can be tough to pick the best treadmill for you. If you're a beginner at running on the best treadmills, you may not need an expensive model.
But if you're already super serious about running, you'll want a treadmill that's going to help you smash your personal bests while keeping your fitness up. And that means lots of resistance and incline settings for that uphill sprint feeling and the ability to track your progress over time.
And then there's the middle ground – you run a little, but you want something that gets the job done. We've got you covered.
Just remember – you don't have to spend big to get the treadmill you want.
What to look for in one of the best treadmills?
Belt size
The gold standard for runners is a 22"x60" tread belt – enough space to accommodate almost any stride. You'll see shorter and narrower belts on budget-priced machines or those meant more for walking and jogging than full-out running.
Motor size
Treadmill motor size is measured in continuous horsepower (CHP), and in general, bigger is better. A stronger motor is more likely to offer fast, smooth speed transitions and steady belt movement.
Incline settings
Motor-adjust incline capability of up to 15% is pretty standard on mid-range treadmills nowadays, with budget models sometimes offering lesser motor-adjust options or manual adjustments. Increasingly, mid-range and high-end treadmills also offer limited decline capability to simulate the feel of running down a slight slope.
Entertainment options
If you're willing to pass on high-tech entertainment options like HD touchscreens and interactive workouts, you can save a lot of money on your treadmill purchase. But if it's those entertainment features that motivate you to run or walk, don't skimp here – getting the right interactive add-ons could be the difference between actually using your treadmill or turning it into an expensive coat rack.
Other specs to consider
Of course, there are other practical considerations to keep in mind, like how much space the treadmill takes up in your home gym and whether it folds for storage. Most mid-price and budget-price home treadmills do fold up like one side of a drawbridge, freeing up a significant amount of floor space when they're not in use.
But don't shoehorn that machine into a tight corner just yet: When the treadmill is in use, you'll need some extra space to the side and rear of the machine, so you can get on and off it and as a safety buffer on the very slim chance of a stumble.
Molly is a freelance writer for Homes and Gardens. She loves writing about stand mixers, home design, and cleaning hacks. When she's not writing she enjoys baking and embroidery, as well as getting stuck into a good book.