Best water filters: 9 top ways to purify water at home
Browse the best water filters, with options that can be used on the go and at home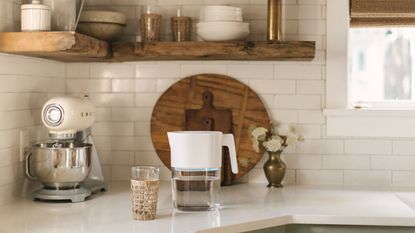 (Image credit: LARQ x Elana Loo)
Sign up to the Homes & Gardens newsletter
Decor Ideas. Project Inspiration. Expert Advice. Delivered to your inbox.
Thank you for signing up to Homes & Gardens. You will receive a verification email shortly.
There was a problem. Please refresh the page and try again.
Owning one of the best water filters can transform the taste and cleanliness of your water, making your overall drinking experience more enjoyable.
For many, these innovative designs are an absolute essential in the home. An inexpensive yet hugely impactful investment, a water filter can not only allow constant access to purified water whenever you need, but they can significantly reduce plastic waste, therefore helping the environment.
The best water filters are truly versatile when it comes to design. From counter filters for your kitchen or home office, bottles with water filters built-in, to more permanent designs that can attach to your faucet, there really are options for all.
Water filters work by removing and trapping sediment and contaminants, and identifying the best water filter for you will only lead to having a more satisfying experience as you hydrate.
Here, you'll find a thorough round-up of a number of different outstanding water filters, including details on inserts and sizes. You could also consider investing in one of the best hard water kettles, to ensure the boiling water that you consume is also filtered to its best.
Molly is the Ecommerce Writer for Homes & Gardens, and can often be found reviewing new appliances and buys for your home. She has tested out the LARQ water filter pitcher in this guide, and found it made a noticeable difference to the quality of drinking water in her home. It's also the sleekest filter jug you'll find, though it does require being charged from time to time in order for the filter element to work to its best ability.
---
The 9 best water filters worth your investment
You can trust Homes & Gardens. Our expert reviewers spend hours testing and comparing the latest products, helping you choose the best for you. Find out more about how we test.
While we've not tried all of the best water filters in this guide, we have spent time researching and comparing only the very best designs, and included some of our favorite Homes & Gardens-approved models.
Explore our top 9 water filters below so you can enjoy the taste of fresh and clean water - whether you're on the go or at home.
---
How we chose the best water filters
At Homes & Gardens we like to have hands-on experience wherever we can with products that we feature in our buying guides, as we explore in our guide to how we test.
In the case of water filters, we haven't had the opportunity to test every single top-rated option just yet, but water filters, jugs and bottles are on our agenda to test at home, and there's an explanation below on who has tested the filters we have experienced ourselves.
The options that we are yet to test have been chosen based on a number of criteria, including what shoppers are searching for and user reviews that give true insights into what the filter is like. We've also looked carefully at the sustainable credentials of each, and how long the filter will last.
Browse more water filters
Securing the optimum water filter for your home is essential for hydration you enjoy. If you're still on the lookout for your ideal filter, then head to our recommended retailers to select your favorite:
How do I choose a water filter?
All water filters work in the same way: tap water passes through a filter that removes contaminants. There are different styles of filter, though.
Under-counter water filters are designed to fit into a cabinet and usually come with a new faucet. These give you clean, filtered water at the same flow rate as your regular faucet. Although harder to install, you get the benefit of a single faucet to use for everything, and you can quickly use filtered water everywhere, from cooking to filling a water bottle to take away.
Countertop water filters work in a similar way to under counter, but they're usually connected to your faucet. You get the same advantages as with an under-counter model, but these models are easier to install. Having a bulky device on your kitchen counter is the main downside.
Pitcher water filters have everything built into a jug. You fill up the top reservoir with tap water, and it's filtered through to the bottom as clean water. These are quick and easy to use, and you can store a jug of filtered water ready for use. The downsides are that you need a jug double the size (half for tap; half for filtered), and there's a short wait for filtered water every time you fill up.
Bottle water filters are designed for on-the-go use. They're handy if you're on the move and want to refill your water from anywhere.
What does a water filter remove?
Each water filter system is different, so you need to check carefully what each one offers and its particular features. It's worth pointing out that bacteria are generally not removed by most water filters.
Water filters will generally all remove chlorine and prove to be roughly 90 per cent effective. Other contaminants include volatile organic compounds (harmful chemicals), heavy metals, and sediments.
How often should I change the filter itself?
Filters are rated: by the gallon, and most water filter systems will track how much of the filter is used. Once it's time to replace the filter, you'll get a warning. Cheaper systems that don't track actual usage will tell you how long each filter will last.
Typically, you should replace filters promptly, as they'll stop working effectively, and you may as well have non-filtered water.
Sign up to the Homes & Gardens newsletter
Decor Ideas. Project Inspiration. Expert Advice. Delivered to your inbox.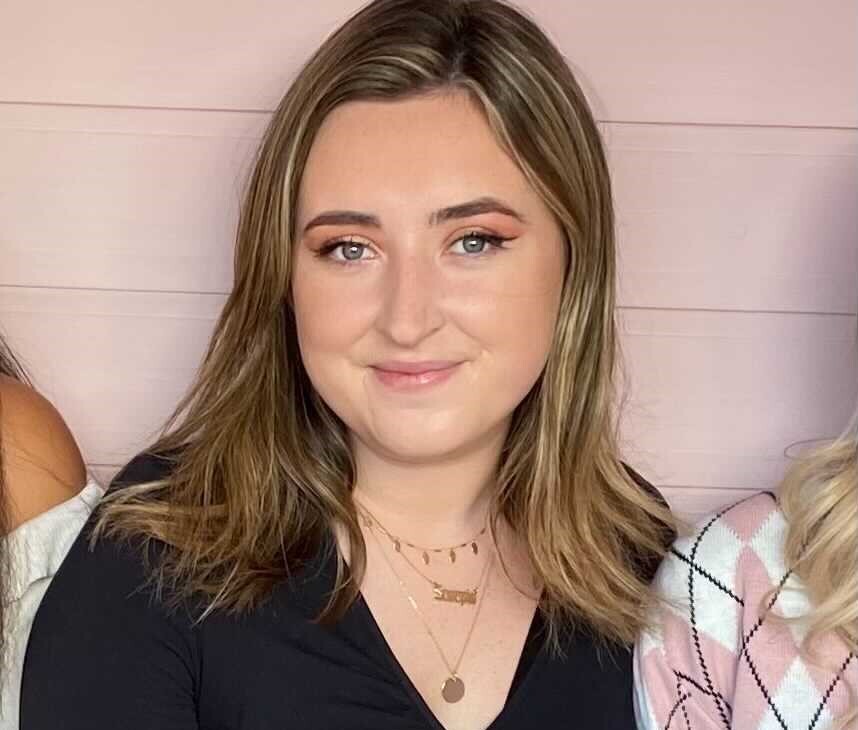 Molly is the Ecommerce Writer for Homes & Gardens and spends her time searching the internet for the next best thing for your home, with a focus on shopping edits and buying guides. Before joining Homes & Gardens, Molly graduated from the University of Exeter with a degree in English Literature, with previous internships undertaken at The Economist in her summer breaks.