Designers say the Molly Mahon wallpaper in Gray Benko's bathroom will make you happier – and it's available at Wayfair
Interiors experts say bright colors in a bathroom can have surprising psychological benefits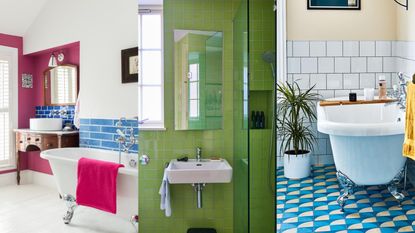 (Image credit: Getty Images)
Sign up to the Homes & Gardens newsletter
Decor Ideas. Project Inspiration. Expert Advice. Delivered to your inbox.
Thank you for signing up to Homes & Gardens. You will receive a verification email shortly.
There was a problem. Please refresh the page and try again.
Bright, whimsical colored walls have emerged as one of the biggest interior design trends of 2023. Interior designer Gray Benko is one of the harbingers of the style, decorating South Carolina homes in colorful, fun-loving fabrics and paints on her Magnolia Network show Happy at Home with the Benkos. On the show, Gray creates beautiful spaces with her contractor dad as well as her husband, Mike.
Globally renowned British printmaker Molly Mahon recently shared a bathroom designed by Gray featuring her Marigold Floral wallpaper, made by Schumacher. The room is peak dopamine decor.
Featuring cobalt blue tiles, cool mint green cabinets, and a hot pink tub mat, it's impossible to look at the room without smiling. However, the real star of the show is the pink marigold Molly Mahon wallpaper. The pink flowers bring out the brightness in the entire space and create a fun, whimsical feel.
Even better, Gray Benko's wallpaper is available at Wayfair.
The marigold is one of Molly's favorite flowers and sometimes used as a symbol for passion and creativity. Here, it is rendered in the style of a traditional Indian block print. Each roll of wallpaper contains 10 yards. Made by Schumacher.
'I love Grey Benko's bathroom. She is a master at bringing color into the home,' gushes Melanie Thomas, LA-based interior artist and wallpaper expert. 'The Molly Mahon wallpaper brings in pattern in color without the use of a ton of artwork, which can be tricky in a bathroom,' she continues.
Melanie has a passion for bright, whimsical interiors that combine multiple colors and patterns. She encourages clients to start their own design collections and build gorgeous, unique spaces.
Interior designer Jove Meyer says that these colors are exceptionally captivating: 'The benefits of a bright blue color scheme is that it draws the eye and person into the space, especially the various shades of the blue tiles, they have a movement that entices you to enter the space and fully embraces you when you're there.'
Jove Meyer crafts a vivid, colorful world inspired by his clients who dare to be different. Meyer set out to build a global design firm antithetical to his conservative and rigid upbringing by encouraging authenticity, celebrating diversity, and empowering marginalized communities. As a result, his work has been featured in Domino, Good Morning America, The Magnolia Network, The New York Times, Rachael Ray Magazine.
The experts go on to say that the bathroom color scheme has surprising psychological benefits. 'Color makes people happy, it brings your mood up and
lifts your spirit, so why not start your day off on a good note with some beautiful color, pattern, and design? This makes bright shades perfect for a bathroom,' adds Jove Meyer.
Furthermore, the colors in Gray Benko's bathroom promote confidence, 'Pink is an excellent choice because 'every' skin tone looks good in pink. This is ideal for getting yourself put together because we all know confidence is the number one essential for beauty,' says Melanie Thomas.
The color scheme is also relaxing. Melanie says, 'I also love the blue because the bathroom is not only a place to get ready, but it's also where one starts and ends the day. Blue grounds the space and brings in the calming effect.'
---
Next time you think about interior design, a great place to start is with colors that make a room happy.
Sign up to the Homes & Gardens newsletter
Decor Ideas. Project Inspiration. Expert Advice. Delivered to your inbox.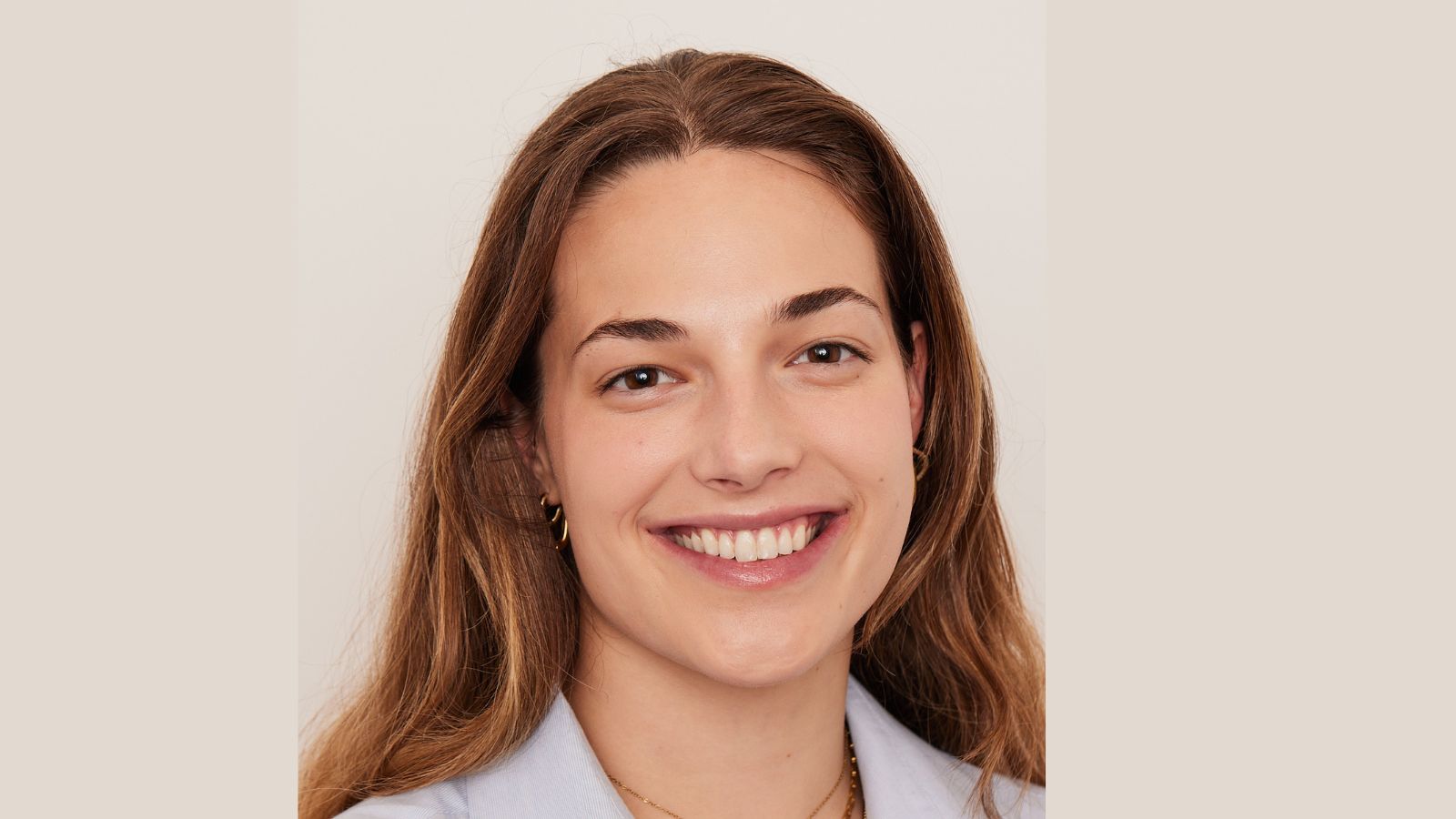 I am a London-based News Writer at Homes & Gardens. My interests lie at the intersection of design and popular culture with a particular focus on trends and celebrity homes. Before joining Future, I worked as a Content Writer and Communications Lead for Fig Linens and Home, a luxury linens and home interiors brand based in Fairfield County, CT. I have a BA in Creative Writing from Sarah Lawrence College in New York and an MSc from the Oxford University Department of Anthropology.