How to make a patio look expensive – 5 ways to create a luxurious outdoor living space
Elevate your backyard with these expert-approved tips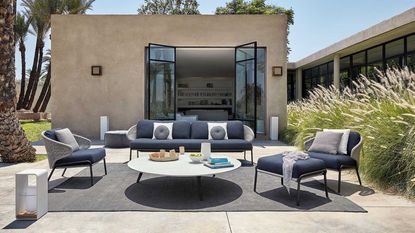 (Image credit: Go Modern Furniture)
For many of us, our patios are the central hub of our backyards – it's where we entertain loved ones, cook alfresco, and soak up the sun's rays. Giving it a luxurious look will make it more enjoyable to spend time in, for both you and your guests – and with a few simple design tips, it's easier than you might think.
Sure, a bigger budget can help to achieve a high-end look, but this doesn't have to be the case. Even if you're looking to splash less cash on your patio makeover, there are ways to create a considered, cohesive space.
5 ways to create a luxe look for your patio
The home improvement experts share their insights on ways to elevate an outdoor living space.
1. Choose landscaping materials that feel luxurious
The foundation for an expensive-looking patio – quite literally – is the material you use underfoot. This sets the tone for the entire space, and affects how practical it is, too, so it's well worth investing in.
True, pavers generally cost more than poured concrete, but they go a long way in elevating the look of a patio, and there are tons of styles available for a range of budgets. Large-format, porcelain pavers are particularly well-suited to chic, modern backyards, while natural stone has timeless appeal and a more textured, naturalistic look. 'Opt for a classic style, such as flagstone or slate, or go for a more exotic look with travertine or limestone,' suggests Jacky Chou from Archute.com, an editorial magazine about architecture, home and garden.
Todd Saunders, the CEO of FlooringStores, recommends adding a touch of creativity into your paving choices. This could be as simple as using an interesting paver pattern, or setting a border around the space with pavers in a complementary hue. He also suggests interspersing pavers with gravel, which will offer a more unique and textural look while improving drainage. Planting low-growing ground cover plants between the slabs is a further option and will offer a splash of vibrant green.
Composite decking is another patio material that gives off a luxury vibe, and will retain its smart appearance for longer than timber decks, which are prone to rot over time.
If concrete is more suited to your budget, however, try stamping or painting it with design elements to make it more sophisticated without breaking the bank, suggests Joe Raboine of Belgard.
Once your outdoor flooring has been selected, allow it to inform your choices for other features around the space. For instance, you may want to include a half wall nearby in the same texture or color as the floor for a sense of harmony.
2. Combine neutral tones for a timeless color palette
'A cohesive color scheme can make your patio feel more polished and put-together,' says Jonathan Faccone, Founder of Halo Homebuyers. He suggests using two or three complementary colors throughout your patio design, including in your furniture, accents, and decor.
Carmelo Carrasco, Interior Designer and Realtor of Axel Property Management, agrees, recommending muted shades rather than bright and vibrant tones. 'Neutral colors like white, grays, taupes and beiges can help create a more expensive look that will last for years without looking dated,' he says.
Incorporate different textures to maintain a sense of character and depth within the space. Woven outdoor rugs, soft throws, wood and poly-rattan in similar shades will layer together to create a sophisticated zone that feels considered.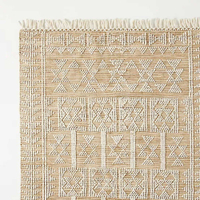 Handwoven Zandra Indoor/Outdoor Rug | $78 – $1,298 from Anthropologie
The 'Ivory' colorway of this rug is the perfect option for a neutral palette, combining white and sand tones with a tactile texture and stylish geometric design.
Jonathan is a full-time real estate investor, designer, and developer. He is the Managing Member of Halo Homebuyers, a real estate home-buying company based in Bridgewater, New Jersey, and doing business throughout New Jersey and Eastern Pennsylvania. For over 11 years, Halo has been redeveloping distressed properties and beautifying neighborhoods with attention to design aesthetics and quality craftsmanship.
3. Invest in fuss-free furniture designs
Functional outdoor furniture is a must for a patio, and its design will dramatically impact the overall look of the space.
'Invest in high-quality furniture with luxurious textures and comfortable seating,' recommends Jacky. 'Add plush cushions, throws, and pillows for comfort and style.'
Jonathan agrees on making the investment where you can, recommending durable, weather-resistant materials like teak, aluminum, or resin wicker. He's an advocate for elegant designs with clean lines.
Carmelo agrees with a more pared-back approach, advising to go with classic designs with fewer frills. This will help create a sophisticated look that won't date over time, he adds.
Don't forget the power of an outdoor rug – it's the perfect finishing touch to a patio space and can instantly add that luxe feel, while defining the area. 'You can either purchase a high-quality outdoor rug or create your own using stencils and outdoor paint,' suggests Jonathan.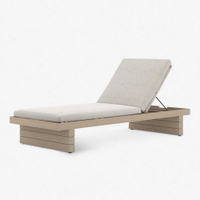 Coren Indoor/Outdoor Chaise | $2,099 from Lulu & Georgia
Relax in style on this contemporary lounger, made with FSC-certified teak. It's available in two chic shades – gray and sand – and the fabric is durable and easy to clean.
4. Add a water feature for a soothing focal point
Adding a water feature to your patio will instantly create a Zen-like vibe. Stick to simple designs for a luxurious feel: think sculptural water bowls, water walls, or globe-shaped designs nestled onto pebbles.
'The benefits of outdoor water features are many,' says Loren Taylor of The Soothing Company. 'They are an art piece; make amazing background noise (especially if you are trying to block out unwanted noises from next-door neighbors or busy nearby streets); and can really be a focal point of the patio.'
Surround your water feature with greenery for an enhanced sense of nature – large patio containers of ornamental grasses or foliage plants such as Fatsia japonica work well.
5. Light up the space
'Lighting can transform the ambiance of your patio and make it feel more expensive,' says Jonathan. 'Hang a beautiful chandelier or pendant light over your dining area, install wall sconces or string lights to create a cozy atmosphere, or place lanterns on side tables to add a romantic touch.'
Strips of LED lights tucked beneath garden step risers will add an inviting glow while upping the safety after dark, while spotlights tucked amongst containers will show off plants and create interesting shadows. Recessed spotlights within pavers are another option that offers an elevated, sleek look – just ensure they're evenly spaced.
The trick is to stick to soft, warm lights and layer them up for a balanced, welcoming effect.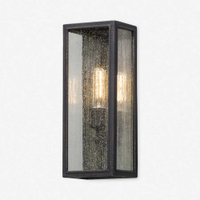 ---
Even with the above advice put into place, it's essential to clean your patio regularly to keep it looking fresh – after all, dirt and grime aren't conducive to a high-end vibe.
And another tip? Keep any eyesores out of sight: trellises covered in fragrant climbing plants make a beautiful botanical screen that can disguise a nearby compost bin, trash can, or an ugly garden wall.
Sign up to the Homes & Gardens newsletter
Decor Ideas. Project Inspiration. Expert Advice. Delivered to your inbox.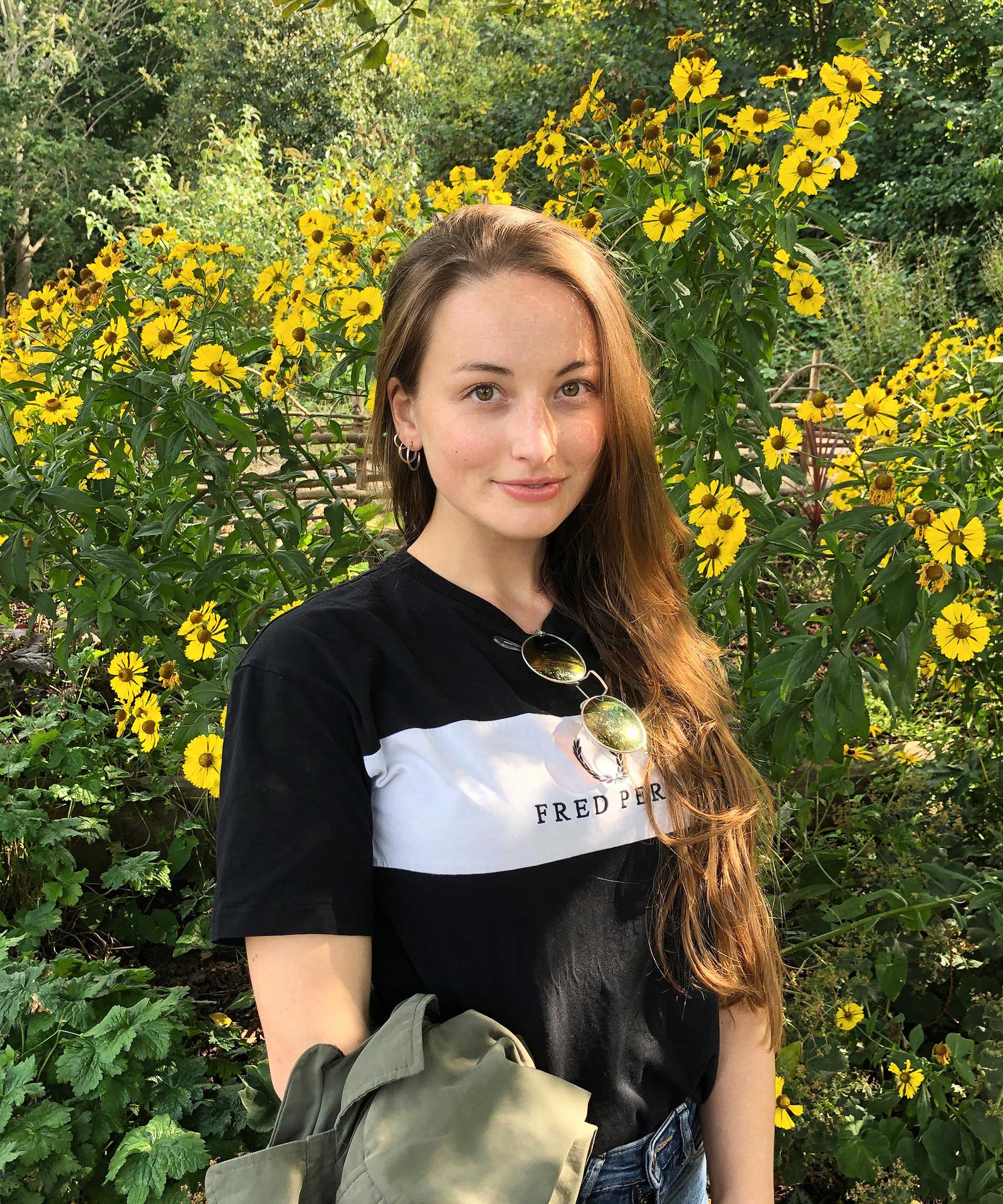 Freelance Gardening Writer
The garden was always a big part of Holly's life growing up, as was the surrounding New Forest where she lived. Her appreciation for the great outdoors has only grown since then; over the years, she's been an allotment keeper, a professional gardener, and a botanical illustrator. Having worked for Gardeningetc.com for two years, Holly now regularly writes about plants and outdoor living for Homes & Gardens.