How to propagate herbs – easy methods to boost your plant collection
From dividing plants to taking stem cuttings, these are the best ways to get new plants for your herb garden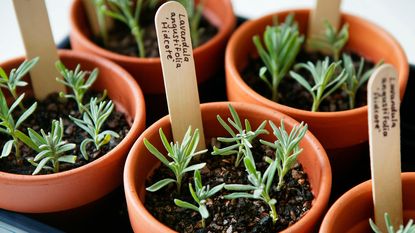 (Image credit: Susie McCaffrey/Alamy Stock Photo)
Sign up to the Homes & Gardens newsletter
Decor Ideas. Project Inspiration. Expert Advice. Delivered to your inbox.
Thank you for signing up to Homes & Gardens. You will receive a verification email shortly.
There was a problem. Please refresh the page and try again.
Learning how to propagate herbs is the cheapest way to grow your herb collection, allowing you to get extra plants for free. What's more, it's incredibly rewarding to see tiny plants grow in size and develop lots of healthy green leaves that you can then snip off and use in your favorite recipes, drinks or even cocktails.
Of course, buying herb plants from the garden center is always an option if you're short on time and need an instant fix for your herb garden, but if you're willing to learn a new skill then propagating your own is worth the effort. 'It's rewarding to flex your green fingers with home propagation,' says fruit and vegetable expert Lucy Chamberlain. 'As well as learning new skills, you'll save yourself money and can quickly bulk up plants to share with like-minded friends.'
'The likes of lavender and rosemary are easy to grow from cuttings, and it's always worth doing as insurance against a harsh winter and to build up your planting stock – they often need replacing every few years,' says Homes & Gardens contributing gardens writer Camilla Phelps. There are a few simple methods you can try to boost the number of plants in your herb garden this season.
Lucy was a Horticultural Advisor at RHS Wisley and has been Head Gardener on a 100-acre estate in England for many years, but writes regularly for titles such as The Garden, Gardeners' World, The Guardian and Amateur Gardening. She's also the author of RHS Step by Step Veg Patch, available from Amazon, which covers 50 types of fruit and veg.
Methods for propagating herbs
According to Lucy, the golden rule when propagating herbs is to 'always propagate from healthy stock'. Your herbs should be free of disease and pests, as otherwise you can simple carry these over to the new plant.
Whether you're growing herbs indoors or out in the yard, Lucy explains there are several different methods you can try for propagating herbs:
Division 'Clump-forming perennial herbs such as mint, chives, oregano and lemon balm will benefit from splitting every few years, in order to deter congestion and keep plants vigorous,' says Lucy. 'Separate clumps using an old bread knife, discard any old woody pieces, and pot up healthy sections or plant elsewhere on the plot.'
Stem cuttings 'I use this method to bulk up woody herbs such as lavender, thyme, rosemary and sage,' she adds. 'Soft spring cuttings root more rapidly than late-season woody kinds.'
Root cuttings Creeping herbs are easy to propagate from rooted cuttings. 'This is an excellent way to rejuvenate mints,' says Lucy. 'Gently fork up plump, healthy lengths of root. Lay on a tray of gritty compost, cover with a further 1in layer, water and place in a cold frame until spring.
Layers 'Many herbs (like thyme and sage) naturally root where their wandering stems lay on the soil surface. Gently scrape away the soil, separate the layer from the main plant using secateurs, pot up and water well.'
If you're new to propagating then Lucy explains that using the division method is really easy and a good one to start with, whereas stem cuttings require a bit more skill. 'Occasionally, they rot off before rooting if it get too wet or cold,' she says.
How to propagate herbs from cuttings
Once you get the hang of it, taking cuttings is a good way to propagate a wide range of aromatic herbs, including lavender, mint, oregano, French tarragon, rosemary and thyme.
'This is the method I tend to use most often for propagating my herbs,' says Lucy. 'Follow my tips, and before you know it you'll be a propagating boss!'
'Taking cuttings from your herbs can be completed as soon as your herbs put on a flush of new spring growth. Propagate from healthy plants only, removing shoots that are 1-1.5in using a sharp knife. Carefully remove a few lower leaves from the cutting.
Fill a modular tray with seed compost (try Espoma Organic Seed Starter Premium Potting Soil Mix from Amazon), then water it well and leave it to drain. Gently insert the bottom 1⁄3in of each cutting into the center of a cell. Gently firm all the cuttings in, then water lightly.
In early spring, these cuttings need bottom heat. Place the modular trays into a heated propagator, set at 61-65˚F. Check regularly, watering if dry. Move them to 59˚F once rooted, and then pot them up.'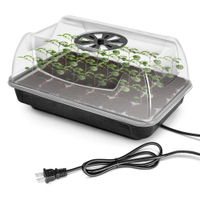 iPower Heated Propagation Tray | $38.99 at Amazon
With an average 4-star rating on Amazon, this handy propagator tray has a built-in heater and is fully waterproof. It has 24 individual cells for your cuttings or seedlings, and can keep them at up to a constant 104˚F if required. There's also a vent in the lid to help you regulate temperature and air flow.
Best time to take herb cuttings
As with lots of plants, spring and summer can be an ideal time to take cuttings from plants.
'Mid to late summer is the perfect time for dividing clumping herbs such as thyme, mint and oregano once they have flowered, and also for taking semi-ripe and softwood cuttings of woody sage, bay and rosemary,' says Ruth Hayes, gardening editor for Homes & Gardens and Amateur Gardening.
'Don't waste herb prunings,' she adds. 'As well as being used for cuttings, they can be dried, crushed and stored to save on your dried herb bill!'
Ruth is the gardening editor of Amateur Gardening magazine, the UK's oldest weekly magazine. She is horticulturally trained and has qualifications from the Royal Horticultural Society. Ruth spends her working days writing about and photographing the gardening jobs that our readers should be carrying out each week and month, including taking cuttings from herbs and other plants.
'If you have a few existing herbs and want to bulk up numbers (especially of named cultivars not available from seed), take cuttings from spring to late summer,' confirms gardening expert Anne Swithinbank.
'Keep thyme cuttings short, at 2-3in long, and sage and rosemary 3-4in, as they often root best pulled away with a small heel of older wood attached. Thyme cuttings root better without a cover, while sage, rosemary and lavender root well covered loosely with ventilated polythene and prevented from overheating.
'Marjoram (Origanum) will develop a woody base but makes a mat of growth, and in addition to cuttings, good-sized clumps are easily lifted, divided and replanted as smaller portions.
'Growing a wide variety of herbs brings exciting scents and flavors to the kitchen
garden,' she adds. 'While lifting and dividing plants to freshen them up, potting a few to give away to friends and family is also a great plan.'
Having trained at Kew Gardens in London and worked in parks department nurseries and as Glasshouse Supervisor at RHS Wisley, Anne has been a freelance horticulturist since 1986. Anne writes for Amateur Gardening magazine and has been a panelist on BBC Radio 4's Gardeners' Question Time for 27 years.
FAQs
What are the benefits of propagating herbs?
'As well as making new plants, taking cuttings keeps existing ones neat and woody varieties productive without a lot of bare stems in their center,' says Ruth Hayes, gardening editor for Homes & Gardens. 'Another bonus is that the young plants you propagate can be used 
to replace old, overgrown and unproductive ones.
'Also, in the midst of winter, a stagger through the elements to snip a few herbs from your garden to throw in a recipe isn't an inviting prospect, so having a few cuttings that you can grow on close to the kitchen door is a bonus.'
---
Learning how to take herb cuttings or propagating your herb plants by one of the other common methods is a brilliant way to get lots of extra plants for your herb planters or your vegetable garden.
It means there's no need to rely on expensive potted herbs from the grocery store or garden center, and you'll soon be able to snip away at fresh, homegrown herbs all year long.
Sign up to the Homes & Gardens newsletter
Decor Ideas. Project Inspiration. Expert Advice. Delivered to your inbox.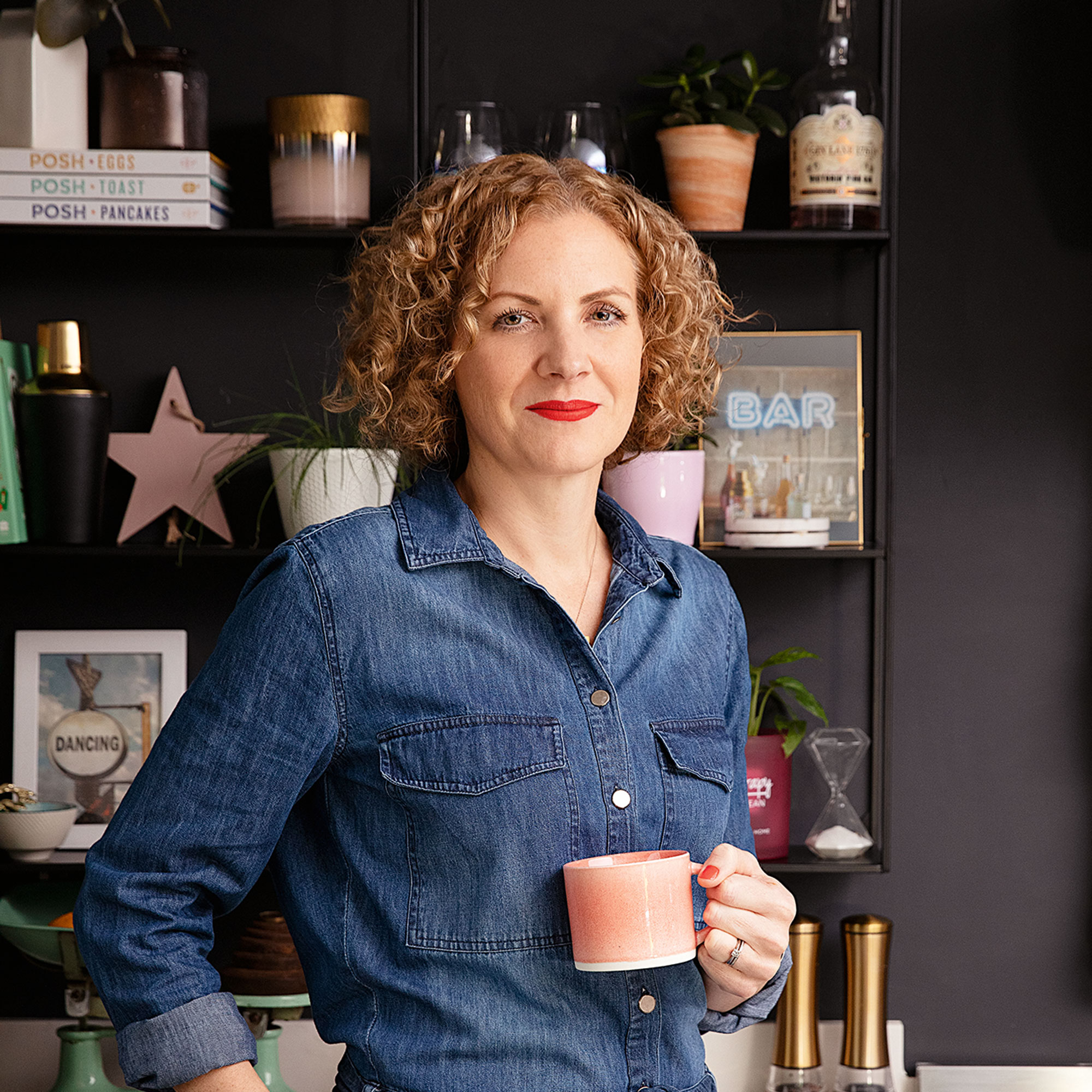 For the past 20 years, Beth has worked for and contributed to a number of leading magazines and websites in the UK, including Real Homes, Ideal Home, Period Living and Grand Designs. She was the Editor in Chief of Gardeningetc.com for nearly three years and is now the the Head of Gardens at Homes & Gardens. Beth's own garden is a really important part of her family's home, and she loves spending time tending to her veg patch or entertaining friends and family at a summer BBQ or alfresco pizza night.