Shed office ideas – turn your backyard into a working from home space
These nine backyard shed office ideas will transform the way you work from home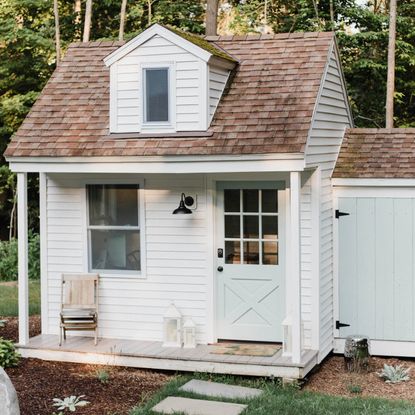 (Image credit: Lauren McBride)
There's a good chance you wouldn't have searched for shed office ideas in 2019. But then 2020 happened. With work from home arrangements becoming permanent for many during the pandemic, it might be time for a better home office solution.
Enter the shed office, also known as the backyard office or pod office. Whatever you call it, it's essentially a small building in your yard that you use for work. It can be a retrofitted garden shed, a custom-built unit complete with flooring and windows, or a small do-it-yourself build. The benefits of the office shed are, first, that you set some physical distance between your home and your work, and second, that you don't have to siphon office space from your home's existing floorplan.
Sound like one of the better home office ideas you've heard? We think so, too. Below, we've pulled together our favorite shed office ideas to help you envision your new WFH setup.
Shed office ideas: an overview
While a home office can be located anywhere in your home and might be one of your sunroom ideas, the beauty of a building in the backyard is that it physically separates home from work.
The design that ultimately works best for your yard will depend on factors like the features you need, how much you want to spend, and the size of your yard. These shed office ideas run the gamut.
1. Go for a custom shed office
Let's jump right in with the premium option: a custom shed office that's built to your needs. Custom shed companies like Urban Shed, Studio Shed, and Tuff Shed specialize in creating backyard buildings that meet residential living standards, fulfilling your home addition ideas but providing a standalone space.
You'll start by choosing things like the size and architectural style of your shed, the flooring type, and even the front door. Then, your shed will be shipped to you and assembled on site.
The benefit of these full-service builders is that your new home office setup will be work-ready from the get-go. 'Studio Sheds are designed with residential use in mind, which differs from a typical garden shed,' says Jeremy Nova, co-founder and creative director at Colorado-based Studio Shed. 'Materials like Marvin high-end efficiency windows, ZipSystem wall panels, and turnkey electrical packages create a comfortable space that is designed to live as well as your home.'
2. Add a wall of windows
Looking for shed office ideas that take advantage of daylight? One of Studio Shed's premium features is its wall of windows that floods the space with natural light.
'Our sheds are designed around a panelized system that offers numerous options for customization,' says Nova. 'You can move doors and windows to best match your backyard, and a variety of sizes are available.'
3. Build your own home office shed
At the opposite end of the spectrum is the DIY backyard office. Feeling handy or have a trusted contractor at the ready? Consider purchasing plans for a build-it-yourself shed. There are plenty of websites that sell building plans for sheds, including Etsy, and design options are endless. Just remember, you'll have to take on the interior finishing work like flooring and insulation, too.
We've got our eye on this version from Architectural Designs.
4. Buy a home office shed online
If a custom-built, fully finished backyard office isn't in your budget, but you don't want to take on the job of building one from scratch, purchasing a pre-made home office shed online is a happy medium.
These sheds typically arrive flat packed and require you to put them together (think IKEA furniture), but all of the basic components will be built for you, and many come with YouTube videos and customer service staff on standby. Even if you hire a local handyman to put your shed together, this option can still be more cost-effective than a custom-built shed office.
You'll find sheds available for purchase online with both finished and unfinished interior packages.
5. Convert a garden shed
Technically, any shed can become a home office. The big difference between a storage or garden shed and an office shed is that the latter has insulation, drywall, and electricity of some sort. A garden shed can be retrofitted with these extras by a handy member of your household or a contractor.
'For a proper home office use, it's important to build the structure to residential standards including proper insulation, air/weather barriers, ventilation, and appropriate electrical service,' Nova says.
6. Add a living space
If space and budget allow, a large office shed can double as extra living space, a guest bedroom, an art studio, or a spot to hold team meetings if you've got co-workers or employees nearby.
7. Make sure it's well-equipped
For many people all that's needed to work from home is a laptop and a wifi connection. But, if your shed office is going to be a permanent home office solution, it's important to make sure it's set up like a professional workspace.
According to Jonathan Puleio, a certified ergonomist with Humanscale Consulting, the following work tools will maximize your home office productivity:
An adjustable task chair equipped with arm rests and a recline mechanism
A height adjustable sit/stand work surface or an articulating keyboard platform
A monitor arm that allows for height, depth and angle adjustment of your monitor(s)
A task light to provide additional work surface illumination
Laptop users should consider using an external monitor(s), keyboard and mouse
8. Don't forget to decorate
Look at your shed home office as a chance to get creative with your workspace. Since it's not a part of your home, the decor doesn't necessarily have to share the same style.
While productivity is at the core of the design, adding in wall art, a rug, and fun home office lighting ideas, like Lauren McBride did in her office shed, above, can make the space feel more inviting.
9. Consider other building styles
If you distill a shed office down to its essence, it's a space that – just as with planning a home addition – solves a problem. Which means a shed isn't your only option for a backyard office. Consider a different type of freestanding structure, like a small trailer, a gazebo, or even a geodesic dome, like the one above from Etsy
How do you build an office in a shed?
If you have a storage shed in your backyard, it's possible to convert it into a home office. A few of the reasons you might want to do this include:
It'll cost less than buying a new shed
You won't have to worry about local zoning laws, because your existing shed should already be compliant
You can get your shed office up and running faster than ordering or building a new shed
If you decide that converting your shed into an office is the way to go, there are a number of steps you'll need to take to make it WFH-ready.
First, you'll need to run electricity to the shed if you don't have it already. A licensed electrician can do this.
Then, you'll need to add insulation and drywall to create a finished interior space. If you want a permanent way to heat your space, you'll also want to consider adding in a heating and cooling system like a ductless mini split.
Next, you'll want to put down flooring, like laminate or vinyl.
Finally, you'll have to paint and furnish your space so it functions as an office.
How much does a backyard office shed cost?
The price for an office shed can range from a few thousand dollars to $50,000 (£38,051) and more – in other words equalling home addition costs.
Converting an existing shed is usually the least expensive option for a backyard office. You can estimate the cost for your office shed by creating a list of materials you'll need for the conversion, and researching the price online. A 4 by 8 feet (1.2 by 2.4m) sheet of drywall typically costs between $10 and $15 (£7.61 and £11.42), for example, while standard fiberglass insulation costs anywhere from $0.30 - $0.80 (£0.30 and £0.61) per square foot. You'll also want to include the cost of any electrical work that needs to take place.
If you plan to order a shed online and put it together yourself, you'll want to factor in the cost of the building, plus any upgrades you'll need to do to finish the interior, and the price of any labor you'll need to complete the project.
The most expensive option is to order a custom-built shed office. Prices for these spaces can range from $20,000 to $50,000 (£15,221 to £38,051) and up. Often, custom-built sheds will also require some sort of permanent foundation like a poured concrete slab or wood platform base, and if it's larger than 10 by 12 feet (3 by 3.7m), you might need to pay for a building permit, too. The benefit of a custom shed, however, is it'll be ready to use as an office. Custom shed companies can handle interior finish work including drywall, electrical, flooring, exterior overhands, adding windows and doors, and more.
Sign up to the Homes & Gardens newsletter
Decor Ideas. Project Inspiration. Expert Advice. Delivered to your inbox.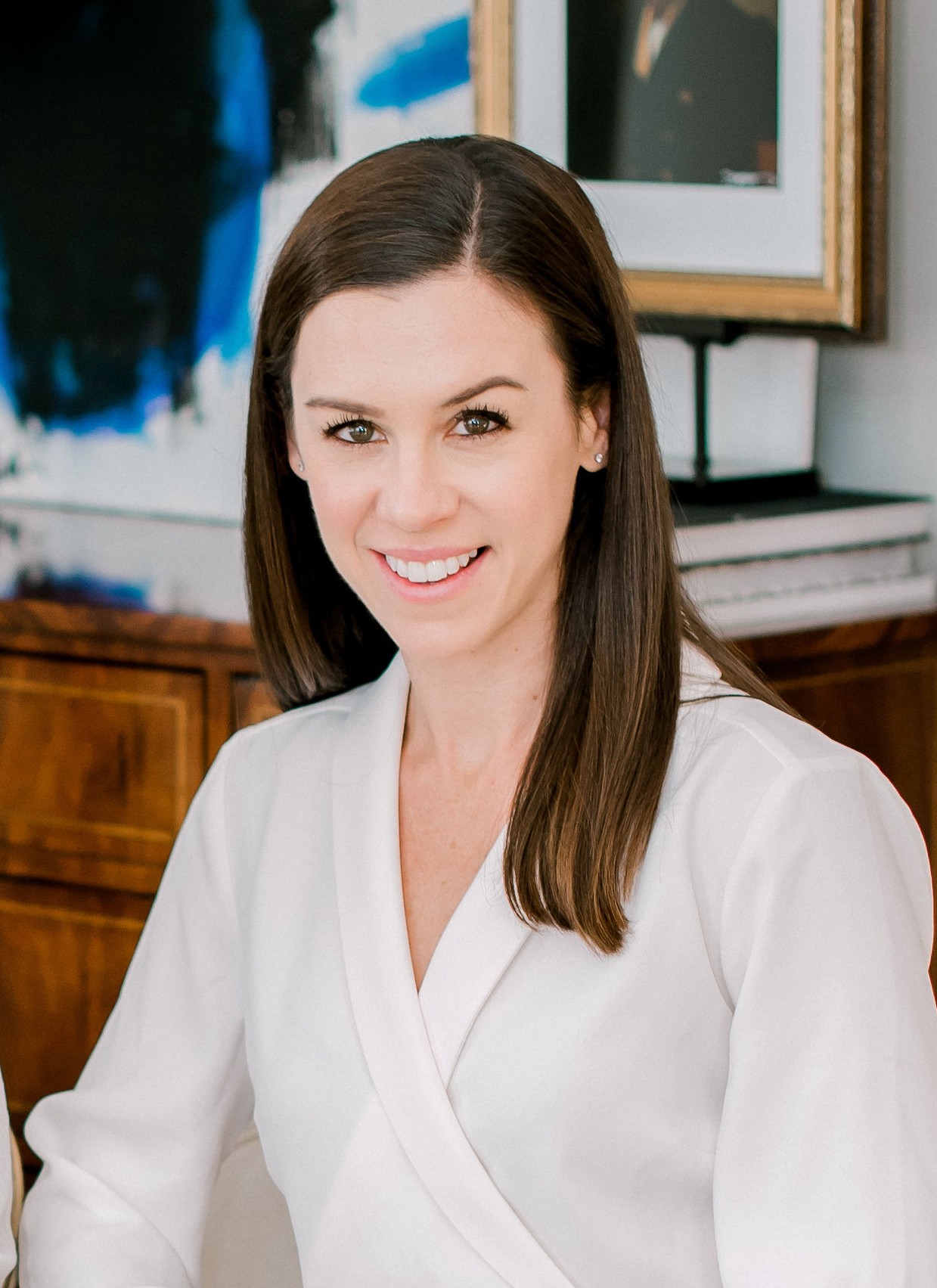 Executive Editor, Homes & Gardens
Kaitlin Madden Armon is a writer and editor covering all things home. Her work has appeared in Real Homes, Architectural Digest, Martha Stewart Living, Refinery29, Modern Luxury Interiors, Wayfair, The Design Network, and lots more. She graduated from Northeastern University with a degree in journalism and currently lives in Connecticut with her husband, three kids, and black lab.