See how a row of dilapidated cottages has become an idyllic home
Designer Sophie Allsopp has turned this derelict space into a home fit for the whole family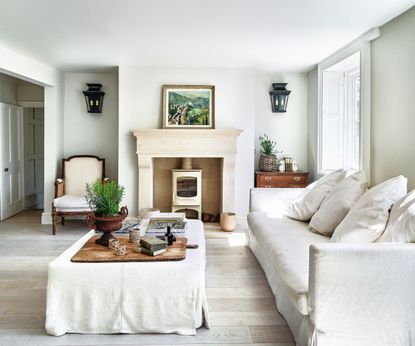 (Image credit: Sophie Allsopp)
Sometimes, if luck happens to be on your side, a dream home can just come and find you. That's how it was for an interior designer and serial renovator Sophie Allsopp. 'I was looking at properties with my mother who had already sold her house but, the moment we walked through the door here I said, 'Sorry mum, I've got to have this one. I quickly put my own house on the market and thankfully everything fell into place,' says Sophie.
She had been living just a few miles away with her daughter Florence but was at the stage in her design business, which specializes in creating beautiful and timeless interiors, where she either needed to rent a studio or have more space to work from home.
Despite the property not having been touched in more than 40 years, it had a certain appeal. 'It was very much in need of love and a complete renovation but it just had that lovely feeling about it,' says Sophie.
The property
The house is laid out as a string of rooms in the format of the long barn, although it would have originally been a row of farmworkers' cottages, with a low barn at one end and a more modern single-story extension. 'Structurally it was sound, and I have kept the rooms pretty much the way they were – I made one change upstairs, turning the old landing into an en-suite bathroom,' explains Sophie, 'but the main transformation has been with the décor. The house has every room I need and it is a manageable size. In my head, I'd always wanted to have a Georgian rectory but the reality of maintaining that size of the house to the standard I would want it to be is not achievable. Whereas, this house is perfect.'
Sophie certainly had a clear vision for the property. 'I know what I like,' she says. 'I love the color if I'm away, staying in a hotel – I love a sumptuous Kit Kemp hotel – but I can't live with it at home. My style is using many shades of white for a calm but cozy feel.'
The house was last renovated sometime in the Seventies when the trend was to strip out all of the original features, so much of Sophie's approach has been about putting layers of detail and interest back. 'Sadly, there was nothing beautiful left here, nothing to look at,' she says. 'But fortunately, a big part of my life is going to antique fairs and I have good connections with the dealers I work with through my business, so I am constantly coming across things,' she says.
She points to her favorite designers, American interior designer and architect duo Brooke and Steve Gianetti, and their home, Patina Farm, as a big inspiration, saying she has tried to recreate that same cozy sense of calm here.
For example, the color scheme in the snug is slightly darker than that of the drawing room to create a more inviting space for the winter months. Textures are important and have been used throughout the home, while heirloom pieces add a sense of history and character. The drawing room furniture is from her childhood home and had been hidden away in storage until finding its spot here. And the huge antique kitchen table is a favorite of Sophie's as it's where friends and family have often gathered. 'I always want mine to be the house that people come to visit and no one wants to leave,' she says.
The same, it turns out, happens to be true for Sophie. 'I'm never happy unless I'm renovating so I usually live in a house for three-ish years and then get itchy feet. But I don't feel that way about this one,' she says. 'There are many things I plan to do. I've just put in a vegetable patch so next on the list is a potting shed and greenhouse. It would be fabulous to have a swimming pool but that's a little way off. I've got the studio I wanted for my interior work and a beautiful shepherd's hut out in the orchard – the house ticks all the boxes. It is everything I've been working towards and I just love it. I wake up every morning and think how lucky I am to live here. It is just as I envisaged it.'
Kitchen
Sophie's joinery team built the country kitchen to her design and specification. Newly installed paneling brings the character back to the walls, and bespoke fireplaces have been added to create focal points. Sophie has also adjusted the size of some of the doors and openings to rebalance the sense of scale throughout the cottage.
Hallway
This welcoming area is one of Sophie's favorite parts of the house. Renowned for its versatile and timeless qualities, decorating with white can establish a long-lasting scheme in interiors of all styles and sizes. A truly versatile shade, a white hallway can make for a timeless and calm design that can grow with your interior space for years to come.
Pantry
Sophie revamped the original pantry, which had been closed off with an awkward door, into a clean and serene space.
'The kitchen has been at the heart of every home I've had, and my table has moved with me several times.'
Dining room
Sophie removed a run of units to make space for her beloved table. To ensure her dining room does not feel cold or lifeless, she has used tactile, and textural elements to add warmth, depth, and interest to the space.
Drawing room
The house is arranged as a row of connected rooms, with Sophie's pale schemes flowing in a harmonious way.
'I'm all about cozy, which is why there is a log burner in almost every room, and I commissioned new limestone fireplace surrounds.'
Snug
This room is painted a slightly darker shade than the other rooms, creating a cozy space in the winter. Sophie updated the old desk with Annie Sloane paint.
Children's room
The four-poster bed and dressing table are both from Neptune, with bedlinen from The White Company.
En suite
Sophie added paneling to reintroduce the character. Wall paneling is a really useful element for layering and adding texture to period spaces.
Shepherd's hut
This hideaway is a great addition to the orchard. It was custom-built by Greendown Shepherd Huts, with the exterior in Dimpse, by Farrow & Ball.
The hut is available to hire, and has all you need for a cozy stay (sophieandboo.co.uk). Table, chairs and pendant shades, all Garden Trading.
Sign up to the Homes & Gardens newsletter
Decor Ideas. Project Inspiration. Expert Advice. Delivered to your inbox.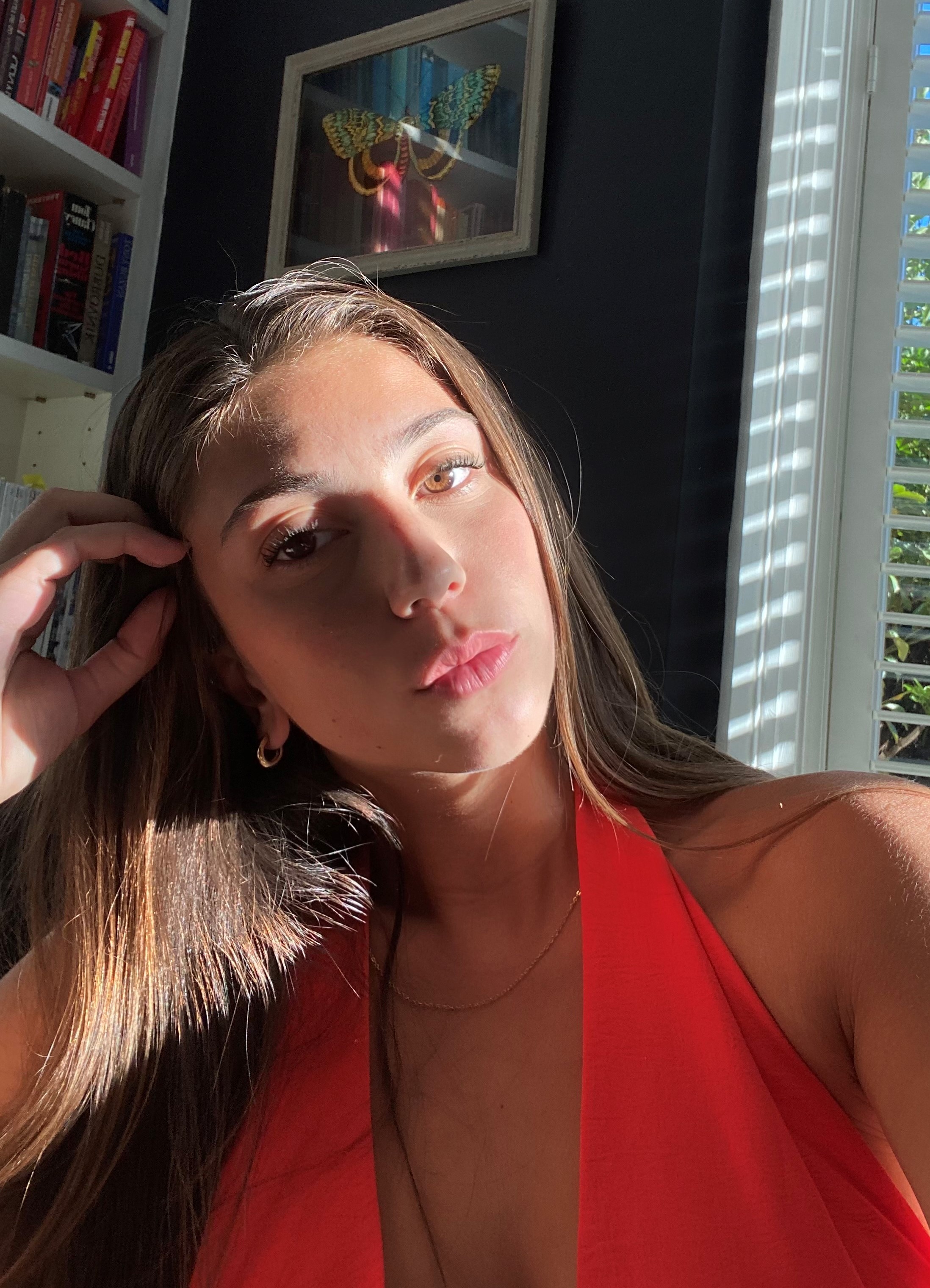 Lola Houlton is a news writer for Homes & Gardens. She has been writing content for Future PLC for the past five years, in particular Homes & Gardens, Real Homes and GardeningEtc. She writes on a broad range of subjects, including recipe articles, reviewing products, writing 'how to' and 'when to' articles. Lola now writes about everything from organization through to house plants. Lola is a graduate student, who completed her degree in Psychology at the University of Sussex. She has also spent some time working at the BBC.