Should I sell my house now? Realtor knowhow to help you decide
Here's how to time it right for the best price in the quickest time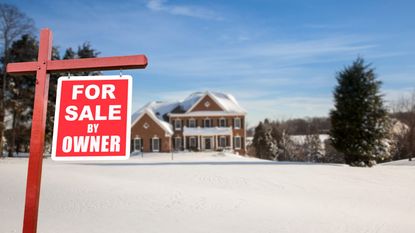 (Image credit: Alamy)
Is now a good time to sell a house? It's the question you're bound to ask if you aren't in the position where selling immediately is imperative, but instead you have the opportunity to weigh up the pros and cons of putting your home up for sale.
There are a number of factors you should take into account so you can make the best decision for your circumstances if you have the time to think about when to sell rather than being required to relocate or downsize immediately. Where you live, interest rates, and the time of year are among the elements that you need to consider.
To help guide your decision, we've put together the details on what to think about when selling a house fast, or slowly, and drawn on the expertise of real estate specialists.
Should I sell my house now?
The appetite for selling a house now remains strong. Of the Americans who tried to sell their homes in 2022, but didn't, some 67 per cent say they plan to return to the market and sell a house in 2023, HomeLight's buyer and seller insights for end of year 2022 reveal.
But what do you need to think about in making your decision whether you're planning to return to market or listing your home for the first time? These are the things you should keep in mind.
Time of year for selling a house
Spring and summer are, as a rule, the best times of the year to sell a house, although this matters more if you live in a region with a colder climate. Selling in these seasons also gives buyers who need to be in their new home before school starts the time to meet their deadline.
Homebuying goes on year round, of course, but you might want to hold off on selling your house in the later part of the year; buyers with kids in school will have aimed to have found somewhere, while in general there will be fewer people looking for homes as the holiday season comes around.
The economy
Like the weather, the economy is a factor over which you have no control, but if your decision to sell is one based on the long term rather than an immediate requirement, you can make it part of your thinking when deciding whether to sell your house now.
'From a seller's perspective, one should generally strive to sell a home during a non-recessionary period,' says Andrew Griffith, proprietor of Andrew Griffith CPA and associate professor of accounting at the LaPenta School of Business of Iona University.
'When the economy in an area is having a hard time, one should expect that home prices will be suppressed. Most sellers would benefit by waiting until the economy recovers. The exception to this statement is if the seller intends to move from a state with a high cost of living (eg New York, California, etc) to a state with a low cost of living (eg Texas, Oklahoma, etc). When such a move is expected, the seller's overall economic health would improve simply by relocating to a lower cost of living state. Depending on the circumstances of a seller's financial situation, that seller may benefit by selling their home and relocating immediately afterwards.'
Interest rates
Low interest rates bring buyers to market which is good for sellers, increasing house prices and leading to multiple offers for homes.
Interest rates have already risen so, as a prospective seller, what do you need to bear in mind in light of this? 'If you decide not to list your home and interest rates go up, a buyer who could buy your home today may not be able to qualify in the future ultimately affecting what you net after the transaction is complete,' says Justin Sisson, realtor at Bickmore & Associates.
'If you list now and rates come down in the future, then you likely could have some more money in your pocket. You will just need to assess your tolerance for risk to make that decision.'
Housing supply
Another element you need to consider if you're thinking should I sell my house now is housing supply or inventory. In other words, are there plenty of homes on the market or are there fewer available? If it's the latter, there will be more demand for the houses that are on offer, they are likely to sell more quickly, and prices tend to increase.
Current conditions? 'The demand for housing continues to outpace supply,' according to Lawrence Yun, NAR (National Association of Realtors) chief economist and senior vice president of research. But get in the know about your area. 'It's important to know your local market conditions before deciding to sell or not,' says licensed realtor Rinal Patel, co-founder of We Buy Philly Home.
Personal circumstances
Your own circumstances are always crucial in timing the sale of a house, and you should think about any subsequent purchase along with the sale of your current home. 'Most sellers have more equity in their property than they've ever had before, which means if they need to sell to buy, they may have some wiggle room in pricing and will still have a healthy down payment or enough cash to significantly buy down their interest rate, keeping their new monthly payments in check,' points out Sarah Renard of Windermere Realty Trust.
But think 'opportunity costs' if it's not essential to sell right now, advises Doug Greene, owner of Signature Properties. 'What are you walking away from? Is the house fairly maintenance free? That's a difficult proposition for many to abandon. What about your interest rate? If you refinanced or purchased in the last few years then you might be paying half as much (or less) in interest on your loan than what it would cost you to borrow that same amount right now.'
Will house prices drop soon in the US?
The NAR (National Association of Realtors) has predicted that house prices will remain stable overall in 2023; and if your house has features that buyers want, that's good news.
'Half of the country may experience small price gains, while the other half may see slight price declines,' said Lawrence Yun, NAR chief economist and senior vice president of research. 'However, markets in California may be the exception, with San Francisco, for example, likely to register price drops of 10 to 15 per cent.'
Should I sell my house during inflation?
Selling your house during inflation may be the right move, but there are a number of elements to think about first.
'First and foremost, you should consult with a real estate agent or mortgage lender to get an idea of the current market conditions and your options,' says Zackary Smigel, a real estate expert and the founder of Real Estate License Wizard.
'Second, it's essential to consider your budget – does selling now make sense based on how much money you want to raise?
'Third, think about what needs to be done for the house to be ready for sale (eg updating appliances and removing clutter).
'Fourth, determine when you would like the house sold (ideally within six to 12 months).
'Fifth, consider any renovations that may need to be made before putting your home on the market (eg adding insulation around windows or refreshing landscaping ).
'Sixth and finally, factor in unexpected expenses such as inspections or repairs that may come up during negotiations.'
Sign up to the Homes & Gardens newsletter
Decor Ideas. Project Inspiration. Expert Advice. Delivered to your inbox.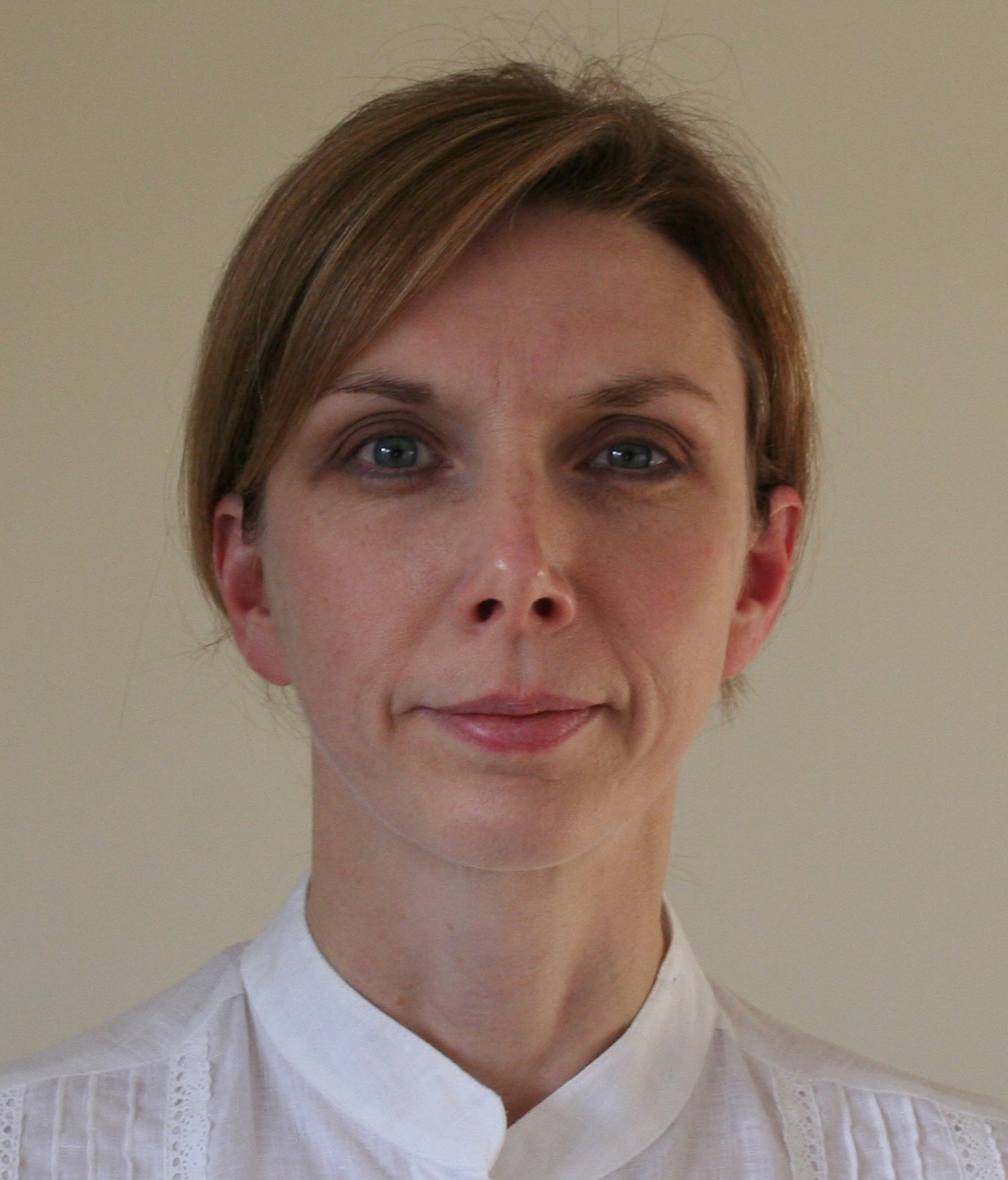 Sarah is a freelance journalist and editor. Previously executive editor of Ideal Home, she's specialized in interiors, property and gardens for over 20 years, and covers interior design, house design, gardens, and cleaning and organizing a home for H&G. She's written for websites, including Houzz, Channel 4's flagship website, 4Homes, and Future's T3; national newspapers, including The Guardian; and magazines including Future's Country Homes & Interiors, Homebuilding & Renovating, Period Living, and Style at Home, as well as House Beautiful, Good Homes, Grand Designs, Homes & Antiques, LandLove and The English Home among others. It's no big surprise that she likes to put what she writes about into practice, and is a serial house renovator.