Think neutral decor is boring? 11 ways this renovated mill house shows it has drama and interest to spare
By piling on the texture, the owners have added all the interest without going crazy with color. The result: comfort and joy at Christmas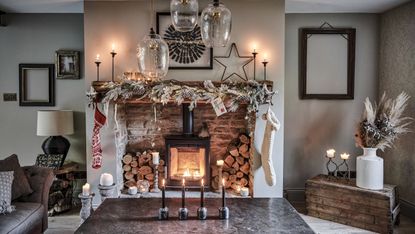 (Image credit: Dan Duchars/The Contented Nest)
This stunning mill house conversion is an object lesson in how to take neutrals from background decor to standout feature, by harnessing the natural beauty of stone, wood, grit, and grain.
The dramatic mixture of texture, patina, pattern, and tone is the work of its owners, interior designer Laura Stubbs, founder of Epitome Styling, and her husband Mark, MD of the family construction company.
Still, even these serial renovators thought they had met their match when they first saw the property.
Four hundred years old, the property had once been the village flour mill. When Laura and Mark viewed it, it had long been converted into a three-bedroom house, but it had sat empty for six years and was covered in ivy.
The couple decided to extend the original house by converting the attached barns and integrating them into the build, creating a five-bedrooom family home. What was once a single-story barn is now two stories housing a spacious living room with bedrooms above. The interior of the original house has been remodeled to create flow and integrate the new additions.
With the structure restored, Laura was able to bring her design skills to the decor, taking her cue from the building itself.
1. A showstopping hearth
Stone excavated during remedial structural work has been used to create features, including the living room fireplace. 'We wanted to retain as much of the character as possible,' says Laura.
Laura loves candlelight, a real fire, and lamplight to bring ambiance to her neutral decor scheme. All her lamps are on separate circuits to deliver different lighting combinations.
When it comes to her Christmas mantel decor, Laura says the fireplace is always the last thing to be dressed from the mountains of foliage she brings into the house. It's a favorite time of the year for the whole family.
2. Surprising exposed stone sections
The sitting room is housed in the former barn. The couple sandblasted the walls to reveal the stone but thick bitumen (presumably for waterproofing) proved impossible to shift, resulting in attractive exposed stone insets.
'If we had rebuilt to those original plans in one go, rather than taking a phased approach, we would have probably ended up with a modern, open-plan box,' Laura says. 'What we have now is a bit more higgledy-piggledy in places but I like having separate rooms and I love that we've kept that original feel.'
3. Dialled up tone and texture
It's a deceptively limited color palette – look close and the 'neutral' scheme ranges from black through charcoal, ochre, russet and sand, to paler tones of chalk, cream and stone. What amps up the scheme even further is the use of texture to add depth and detail.
In this corner of the sitting room, the striking raw wood cabinet, shapely lamp base, patterned curtain, and display of dried flowerheads, combine to create a rich tableau.
4. Unusual festive details
Here in the day room, Laura has created an Advent calendar from Kraft paper boxes that both fit with her home's decor and provide a quirky holiday extra.
This space is in part of the new addition to the house, where it makes the perfect day room, with a casual corner sofa.
Style-wise, Laura has seen her approach change over the run of the project. 'Early on it had a Victorian edge but that's evolved now that we are on round two of decorating; it has a softer, country feel,' she says. 'I like to think I've been sympathetic to the features of the house.'
5. A feature in every corner
What gives a house flow is when every element of the space has a relationship with the other; where no corner is left unloved; and no element jars in terms of style, color, or effect.
Here, under the stairs, is a great example of this ethos in action. The black ironwork frame of the mirror and the console table echoes the paintwork of the stair. At the same time, the display of bottle brush Christmas trees reflected in the mirror turns an awkward space into a festive vignette.
6. Big and bold backsplash and range
The kitchen was moved to the front of the house and made open-plan to the dining area. While the main scheme is a tone-on-tone symphony of cream and stone, the large black range cooker and tiled black backsplash add definition to the space.
'We are not a family for clear worktops. A layer of accessories builds character in every space,' Laura says.
7. Twisty shapes and unexpected contrasts
Shape and scale is a key factors of great house design, and they're just as effective against a neutral background as they are in the most maximalist of schemes.
In the dining room, shapely Kartell dining chairs contrast with a table Laura and Mark made themselves using old cast-iron sewing machine table legs topped with a piece of elm they picked out at the timber yard.
8. A dramatic triangle window – and a Christmas tree
Conversion of the barns has created room for a spacious bedroom with room to relax in the eaves. By opening up into the rafters, they've created a dramatic apex roof, with a triangle-shaped full window at one end of the room.
'I love a real tree in the bedroom too which has become a bit of a naughty treat,' says Laura. She forages for foliage in the village and the surrounding countryside. She knows where the best dried-out thistle heads will be and when the bushes will be filled with orange berries, and she holds regular Christmas wreath-making events.
9. Unusual upcycled timber
In the second bedroom, one of the original barn doors has been repurposed as a headboard. Setting its rugged, rusted timbers against a dark blue wall (Farrow & Ball's Hague Blue) only serves to emphasize its aged pits and patina.
Bedside tables constructed from old wooden crates continue the upcycled theme and connect the scheme to the property's working roots.
10. Shapely hexagonal accessories
The bathroom has been given a striking honeycomb effect, with hexagonal mirrors hung over matching painted shapes. The vanity unit is an old hall table painted a dark gray color.
Together, these dramatic features transform what could be a conventional shower room into a statement bathing space, without needing to add bold color.
11. Gorgeous backyard garden room
This cute lean-to garden room was built using a lot of materials and leftovers from the site. It transforms a corner of the yard into a space for outdoor entertaining, whatever the weather. And presented in Laura's signature pared-back palette, it's totally in keeping with the rest of the project.
Sign up to the Homes & Gardens newsletter
Decor Ideas. Project Inspiration. Expert Advice. Delivered to your inbox.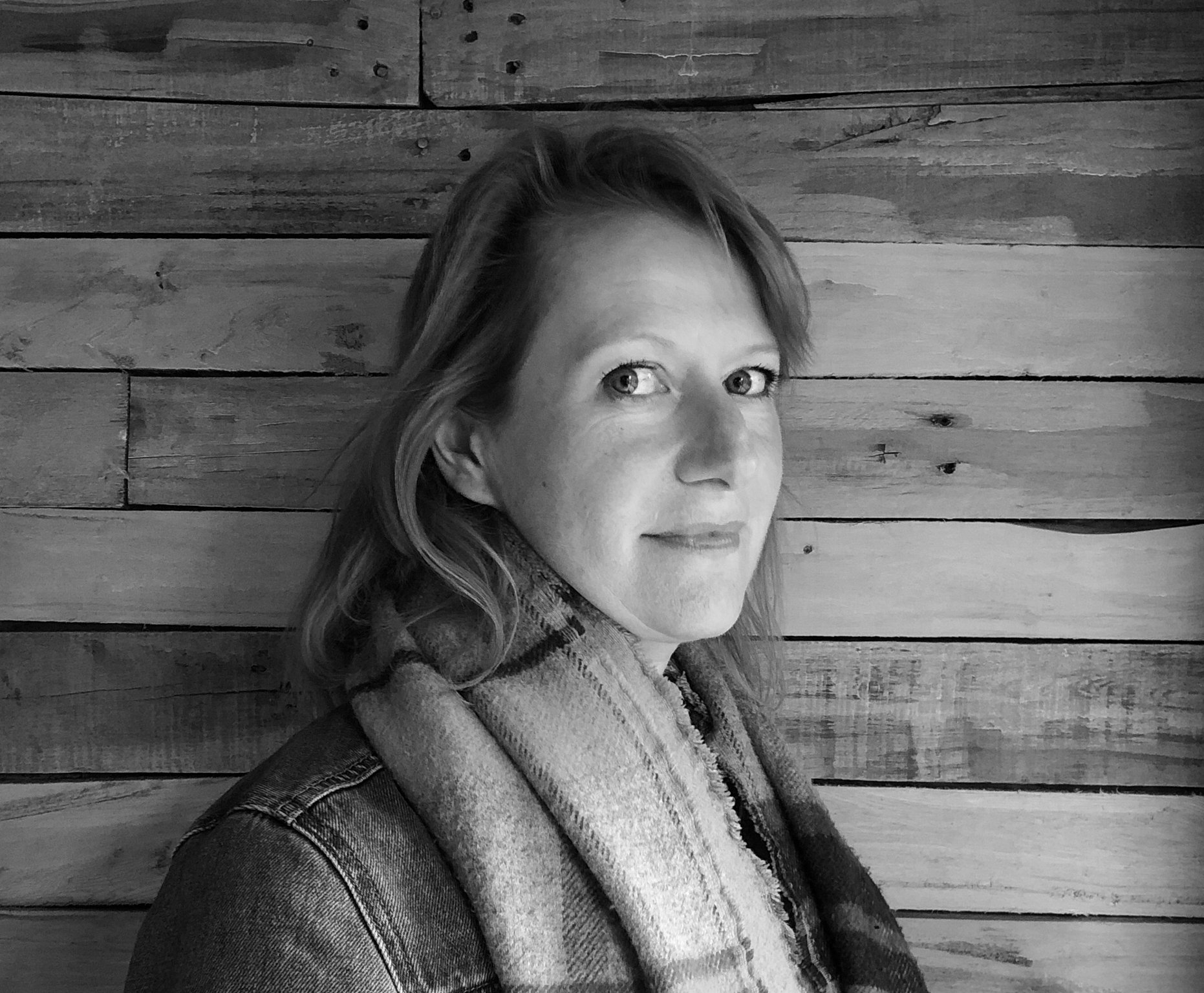 Creative Director, Stylist, speaker, published author of books Home for the Soul and Gardens for the Soul and Style Editor at Future, Sara has been creating commercial and editorial images and content for favorite interiors and lifestyle brands for over 25 years, including Country Homes, Ideal Home and Homes & Gardens.