Living room wall lighting ideas – 10 stylish ways to brighten your space
These living room wall lighting ideas will add important layering that can enhance, lighten and soften a space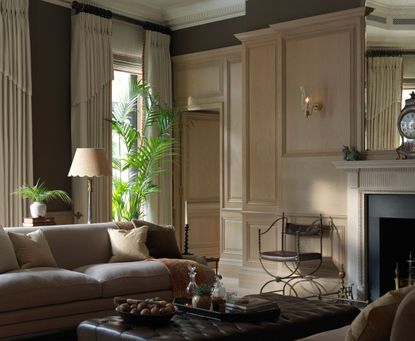 (Image credit: Albion Nord )
Living room wall lighting ideas are a must-have in a well-designed space. We often talk about layering lighting because it's so key to creating the right mood – but living room wall lights can do more than just conjuring up pleasant ambient lighting.
Chosen carefully, they are integral to your living room ideas – making small spaces feel larger and large rooms cozier. They can be used to highlight architecture, artwork and books, and bold designs can be a feature in their own right.
Below, we showcase just what fabulous living room wall lighting ideas can do for your space.
Living room wall lighting ideas
Living room lighting ideas deserve great attention when you are redesigning this most important of rooms. And while most of our readers will know not to rely on a single pendant in a space that needs clever mood lighting to feel inviting, wall lights are often overlooked. We've pulled together our top 10 living room wall lighting ideas – from downlighters to columns and decorative designs – to show just what can be done.
1. Use living room wall lighting to highlight a focal feature
'Directional lighting is a magical and underestimated tool for creating layers of light and adding atmosphere.' says Joanna Spindler from Graham & Green.
'Angling a discreet beam down over a favorite piece of art, sculpture, or in this case a record player, allows you to influence the way your home feels and is experienced. The antiqued brass gives a soft golden glow, while the light in the rest of the room remains low and intimate. Bathing corners of your rooms in little pockets of light makes them come alive and feel warm and inviting – just as a home should be.'
2. Choose living room wall lights to add a decorative aspect
Living room wall lighting ideas should be both practical and functional, but they are obviously part of your decor scheme, so match the materials, if not the design, to the other lighting you have – for example, this contemporary pendant light, with its glass shades and black body, matches the wall light perfectly.
Helen Pett, design ambassador at Arteriors London adds: 'Discrete and atmospheric, living room wall lights take little space and can provide a decorative flourish. We have seen lovely examples of customers using wall lights in pairs or trios along the length of their walls, framing cabinets, ornate mirrors, paired alongside floor lamps – all of which look stylish and unique while creating various levels of illumination.'
3. Enhance space with living room wall lighting ideas
Small living room lighting ideas really can enhance a tight space, with a shade that throws light upwards and downwards creating the neat visual trick of exaggerating the room's vertical proportions.
'Wall lights are a stylish and flexible lighting option for any room in your home, they're particularly great if space is at a premium and you don't have much table or floor space for lamps.
'They are a great alternative light source for layering with ceiling lighting as they're beautiful as both ambient and accent lighting, and can make a striking design statement in their own right.
'When positioning your wall lights, the ideal height and spacing will depend on the size and style of the fitting, the proportions of the room and the kind of look you're wanting to create,' explains Rohan Blacker, founder of Pooky.
4. Use living room wall lights to create a cozy reading nook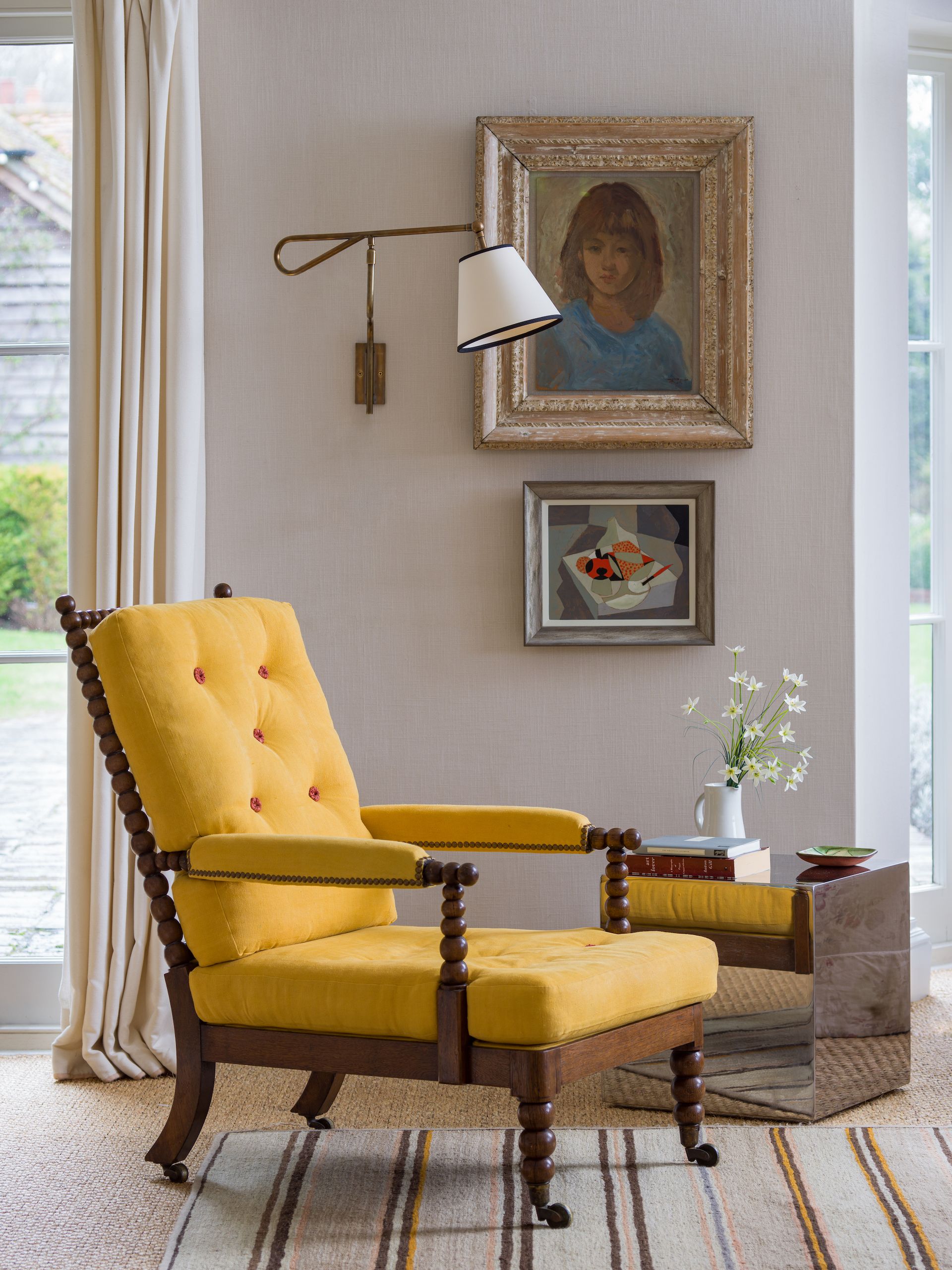 You can use a wall lighting in a living room – whatever its size – to create a cozy corner – a directional light like the one above strikes the perfect balance of functionality and decorative effect.
This type of living room wall lighting can be part of your lighting scheme in style, or, if it is in a more secluded corner of the living room you could choose a light that's more individual, like this design.
5. Pick living room wall lighting that's a standout feature
Living room wall lighting ideas are generally used as secondary fixtures, with a pendant being the main feature light. But there's absolutely no reason why a wall light can't step up to the plate and be the statement light in your living room, as above.
Helen Pett, design ambassador at Arteriors London gives her advice: 'Depending on the style you are looking for, consider whether you want to incorporate decorative, statement silhouettes or you prefer a more minimal solution. Plan for this early in the design process, as you will need to factor in the wiring of each fixture.'
6. Living room wall lights work well in pairs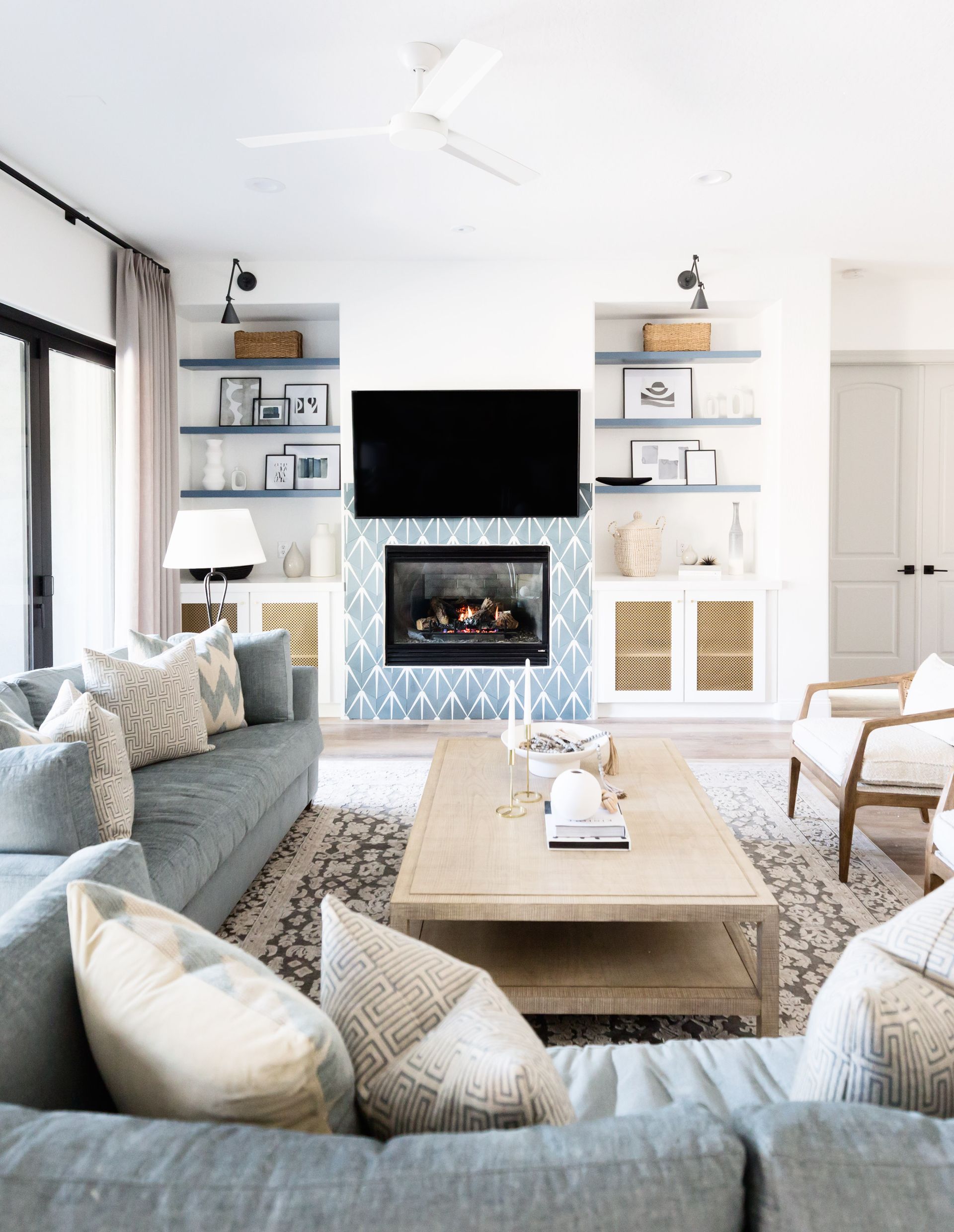 When planning living room lighting, think in terms of multiple living room wall lighting ideas. A pair will give you a touch of pleasing symmetry, as above, while a series of wall lights across a long living room can help create pace and unity.
Consider using living room wall lights to create contrast: we love the use of the classic chalky blue shade in this room – the black of the lighting fixtures adds a more modern feel and tones with the other subtle black elements in the room.
7. Choose living room wall lights that match your home's style
Living room lighting trends come and go, but it's worth bearing in mind the style and period of your home, and choosing authentic wall lights that complement it if you want a timeless scheme.
In this living room, the wall light completely fits the scheme – it's reminiscent of old oil wall lights from the Victorian era.
'Keep the lighting as soft and warm as possible, use wall lights and table lamps where possible and avoid too many spotlights making it feel stark and imposing in a space that's purpose is for relaxation,' advises Camilla Clarke, creative director at interior design studio Albion Nord.
8. Use living room wall lighting ideas to illuminate displays
These stunning living room wall lights add a decorative glow – the light will be gentle due to the design – however, it will be bright enough to softly illuminate the books and vases.
The curvaceous shape of these wall lights contrasts with the linear nature of the shelving – and they add a warm metallic element to what is an otherwise monochromatic color scheme.
9. Use slim wall lights to create a flattering glow
Living room wall lighting ideas have so many advantages – they're decorative, they can light up dark corners and they're space saving – no need for a surface to place them on like a table lamp.
They provide a softer, more diffuse light that can look dramatic when teamed with dark and dramatic living room paint ideas. Also consider how you want to position them, the one shown here could be placed vertically or horizontally.
10. Choose living room wall lighting ideas for glamor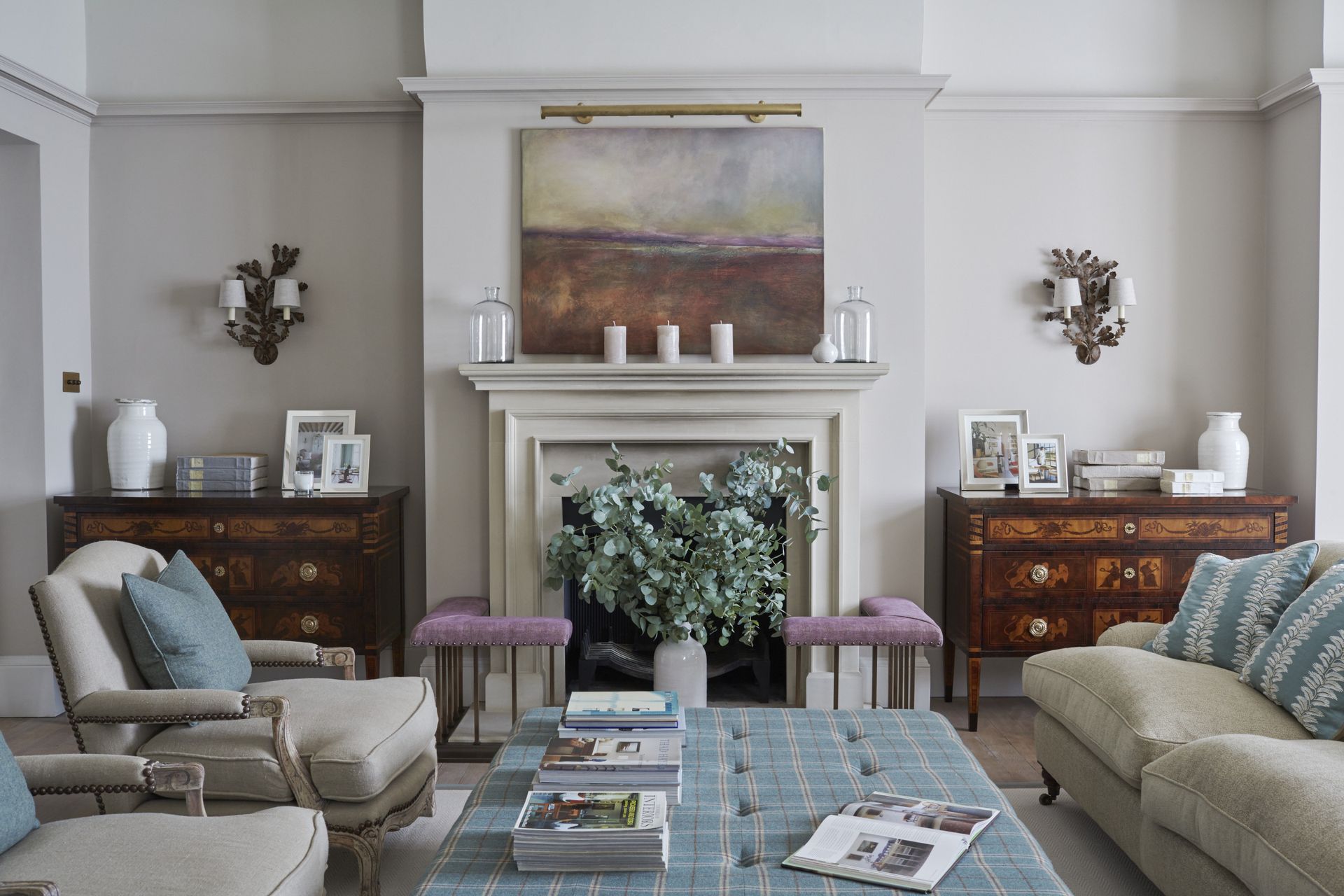 What can we say about these beauties – if you want to go for wall lights that don't blend into your living room scheme, then go all out as design agency Sims Hilditch has with these.
Full of metallic intricacy, they will direct the light upwards due to the shape of the shades and they'll create a warming layer of light. You can also see how well symmetry works when it comes to wall lights – they perfectly frame the fireplace.
How do I choose living room wall lights?
The first thing you need to consider is how much light you will need in the room.
'When choosing the type, positioning and number of wall lights, take into consideration the amount of light from other sources, including natural light, and work how much light you'll need your wall sconces to provide,' advises lighting experts at Pooky.
As all interior designers know, it's always a good idea to give yourself plenty of options for creating different moods in a room by having multiple sources of light – and it's well worth investing in dimmable switches.
'Lighting rarely gets the consideration it deserves, but actually the lighting scheme can make or break the aesthetics and functionality of a living room, so it pays to plan it meticulously from the offset,' comments Graeme Smith, conceptual designer at Second Nature and Metris.
What are the benefits of wall lights?
Wall lights can be a great addition as they don't take up space – you don't need a side table or console for them, for example. They can almost act as both a table lamp and wall light. You can have a single one in a cozy corner or a row along the length of a wall. They also work brilliantly each side of artwork.
Sign up to the Homes & Gardens newsletter
Decor Ideas. Project Inspiration. Expert Advice. Delivered to your inbox.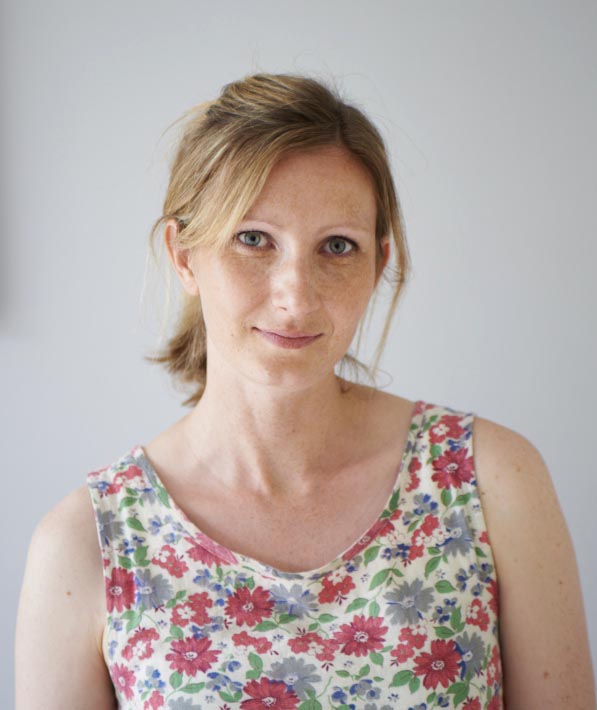 Sophie has been an interior stylist and journalist for over 20 years and has worked for many of the main interior magazines during that time, both in-house and as a freelancer. On the side, as well as being the News Editor for indie magazine, 91, she trained to be a florist in 2019 and launched The Prettiest Posy where she curates beautiful flowers for modern weddings and events. For H&G, she writes features about interior design – and is known for having an eye for a beautiful room.