Bedroom office ideas – 10 ways to turn an unused corner or alcove into a work space
Bedroom office ideas can be beautiful if you follow this expert advice for getting the most out of the space you have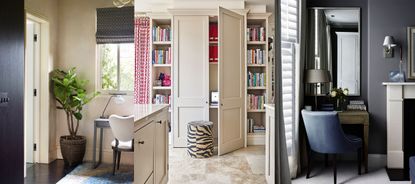 (Image credit: Future)
Sign up to the Homes & Gardens newsletter
Decor Ideas. Project Inspiration. Expert Advice. Delivered to your inbox.
Thank you for signing up to Homes & Gardens. You will receive a verification email shortly.
There was a problem. Please refresh the page and try again.
If you're looking to create a dedicated work space in a tiny space or small home, then you may be considering a bedroom office. The key to bedroom office ideas is balancing practicality with style, so as not to encroach on your sleep space.
With more and more people working from home in a post-pandemic world, having a dedicated room for a bedroom office is becoming increasingly important as a way to separate to maintain a stable work-life balance.
However, for those that don't have the space for a dedicated room there are many ways to incorporate a workspace into your bedroom ideas. To help get you started on your bedroom remodel we've rounded up a host of practical and beautiful home office ideas along with some tips from the experts on how to beautifully blend these two spaces.
Bedroom office ideas
With practical home office storage solutions, curated home office paint colors and enviable interior design schemes, these bedroom office ideas are bound to inspire your next bedroom remodel.
1. Allow the office area to blend into the space
Home office design has become increasingly important, as more people spend time working from home. It's important for the space to suit both individual style as well as be conducive to productivity.
'If you are incorporating a home office space into a bedroom, make sure it is quite a discreet space that blends into the decor of the room seamlessly,' says Olivier Webb, director at Cullifords. 'Opt for finishes and color ways that coordinate with the space and ensure the desk could even be used as a dressing table.'
2. Consider pieces that have a double use
In order to make the most out of the space and its changing functions, choosing multifunctional bedroom furniture ideas will ensure that your bedroom office is practical and not bursting at the seams.
'We love to select pieces that are bold, yet functional. This desk acts as a bedside table, a small vanity, and a place to send some final emails before bed,' says Jessica Lagrange, founder and principal designer of Jessica Lagrange Interiors. 'The ottoman can be easily tucked away when not in use for space optimization.'
3. Retreat to the calm of a bedroom office
'As a designer I am programmed to think laterally, our challenge is to address the functionality of a home as well as how it looks aesthetically,' says Natalia Miyar, architect, designer and founder of Natalia Miyar. 'A home working space should inspires creativity and productivity, and also utilize space in a practical way.'
'This is an opportunity to transform space that feels underused and make it into something both inviting and productive. A corner in a reception room or bedroom near to a window to provide good light in a task area is ideal. Bedroom spaces can often be quieter than the general areas in the home, providing an oasis of calm.'
4. Turn an unloved corner into an office
Bedroom corners and alcove ideas are rife with decorating opportunities. While it can be tempting to leave an empty corner vacant, you would be surprised at how easy it can be to decorate this unloved space in an elegant yet functional way.
'You don't need much space to create a bedroom office – a small corner will suffice,' says Melanie Griffiths, editor, Period Living. 'Choose a home office desk and chair that ties in with your existing scheme, in this case mid-century modern and keep accessories simple.'
5. Invest in luxurious materials
Up the ante with luxury bedroom ideas that will inspire you to create an opulent hotel-style bedroom office in your own home.
'Sleek lines teamed with leather and gold make for a luxe bedroom office idea,' says Lucy Searle, global editor in chief, Homes & Gardens. 'Keep shapes curvaceous as they're softer on the eye and the bedroom is a place for relaxation after all, rather than a place for hard lines and structure. A will mirror to help bounce the light around and add a touch of glamor.'
6. Match your desk to the bed
'Unless you are lucky enough to have an L-shaped bedroom or a convenient nook it can be difficult finding a way to create a small home office area,' says Simon Temprell, interior design manager at Neptune. 'Fortunately, there are many small-scale desks that can double as a dressing table, especially if you pair the desk with a wall mirror.'
'Our Larsson dressing table & chair is certainly pretty enough to grace any bedroom and can be matched with other pieces in the collection. It is important that the home office doesn't encroach on the bedroom's main purpose – to relax and sleep – so being able to close up the desk or put everything away in some neat storage baskets every evening is essential.'
'Consider the use of folding screens or curtains to partially conceal your office when it's not in use, or invest in one of our impressive work station cabinets that can be closed up to hide your computer and equipment behind paneled doors.'
7. For a streamlined look, opt for custom joinery
Unlike the communal office, bedroom offices are a space where you can really make your mark when it comes to decorating choices. After all, a bedroom is a private and personal space and your design should reflect that, which is why it is worth investing in bespoke or built-in cabinetry.
'In this bedroom office, we designed a streamlined bespoke joinery unit including a desk, open storage and wardrobe that runs the length of one wall, freeing up space for a double bed,' says Rosie Ward, co-founder of Ward & Co. 'Philip Jeffries midnight blue wallpaper behind the desk adds a note of cohesion.'
8. Don't forget your cozy comforts
'When integrating an office space into a bedroom, it's important to make sure it still emits a feeling of calm and comfort,' says Joshua Smith, principal designer and founder of Joshua Smith Inc. 'Sometimes work can be stressful, and we don't want to bring that negativity into an area meant to be our sanctuary. Adding various throw blankets and pillows can make the area more inviting and feel connected to the comfort of the space.'
9. Source good lighting
The right home office lighting ideas will ensure working on screen, or close up according to your needs, is comfortable and eye strain is avoided – crucial factors in any home work area.
'A bedroom up in the eaves will provide a little nook for a desk space, choose a desk that's slimline so it will fit neatly into the corner. 'Don't forget lighting, it's key to any desk situation and a small stylish lamp will make all the difference,' says Melanie Griffiths, editor, Period Living.
10. Utilize every inch of wall space
'When working out how to fit a home office into a bedroom it's worth considering the unused areas – like the space between two windows for example,' says Jennifer Ebert, digital editor, Homes & Gardens. 'It's ideal for placing a desk and acts as a natural frame. Hang a painting in the middle and choose a desk that fits neatly within the space, use pieces that fit with the rest of the bedroom scheme for cohesion.'
How can I make an office in my bedroom?
Turn a bedroom into a home office or study area is no easy feat, but done right, it is a great way to make the most of limited square footage.
We recommend scaling things down, or, in other instances, using the right bedroom color and prioritizing which areas of the room are to be the focus.
This is a wonderful opportunity to show off your logistical and decorating knowledge and prove to everyone that, with a sprinkling of imagination and a can-do attitude, you can turn bedroom into a space for work and relaxation.
Sign up to the Homes & Gardens newsletter
Decor Ideas. Project Inspiration. Expert Advice. Delivered to your inbox.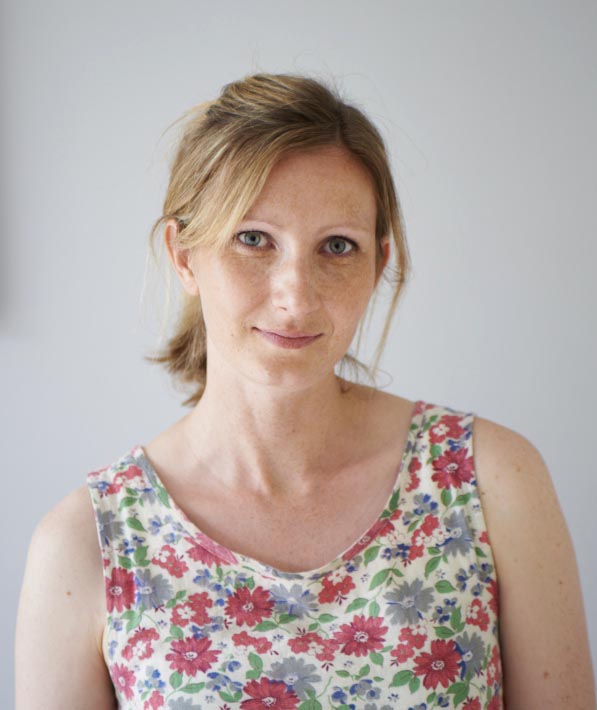 Sophie has been an interior stylist and journalist for over 20 years and has worked for many of the main interior magazines during that time, both in-house and as a freelancer. On the side, as well as being the News Editor for indie magazine, 91, she trained to be a florist in 2019 and launched The Prettiest Posy where she curates beautiful flowers for modern weddings and events. For H&G, she writes features about interior design – and is known for having an eye for a beautiful room.