This inexpensive closet organizer is the simplest way to maximize clothes hanging space
You don't have to declutter to find closet space, this $8 tool is the perfect solution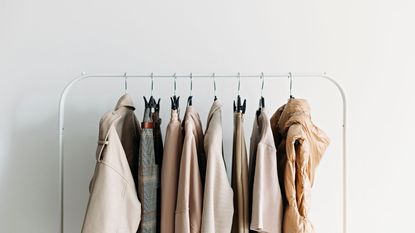 (Image credit: Getty Images)
Sign up to the Homes & Gardens newsletter
Decor Ideas. Project Inspiration. Expert Advice. Delivered to your inbox.
Thank you for signing up to Homes & Gardens. You will receive a verification email shortly.
There was a problem. Please refresh the page and try again.
If you have a small closet, it can be disheartening to hear that the only way to make space is to declutter. But we have found a small, $8 organizing tool that could be the perfect alternative.
Organizing small closets is never easy, especially if you have more vertical space than width. Adding shelves or extra hanging rails is not always practical either when you have long coats, pants, or dresses that hang in the way of lower storage space.
But what is this tiny tool? And how can it help make more space?
The $8 closet organizer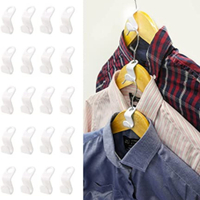 Clothes Hanger Connector Hooks | Was $12.99, Now $7.99 at Amazon
These small hangers are ideal for stacking clothes in small closets, preventing the need to fold, relocate, or force clothes into small spaces.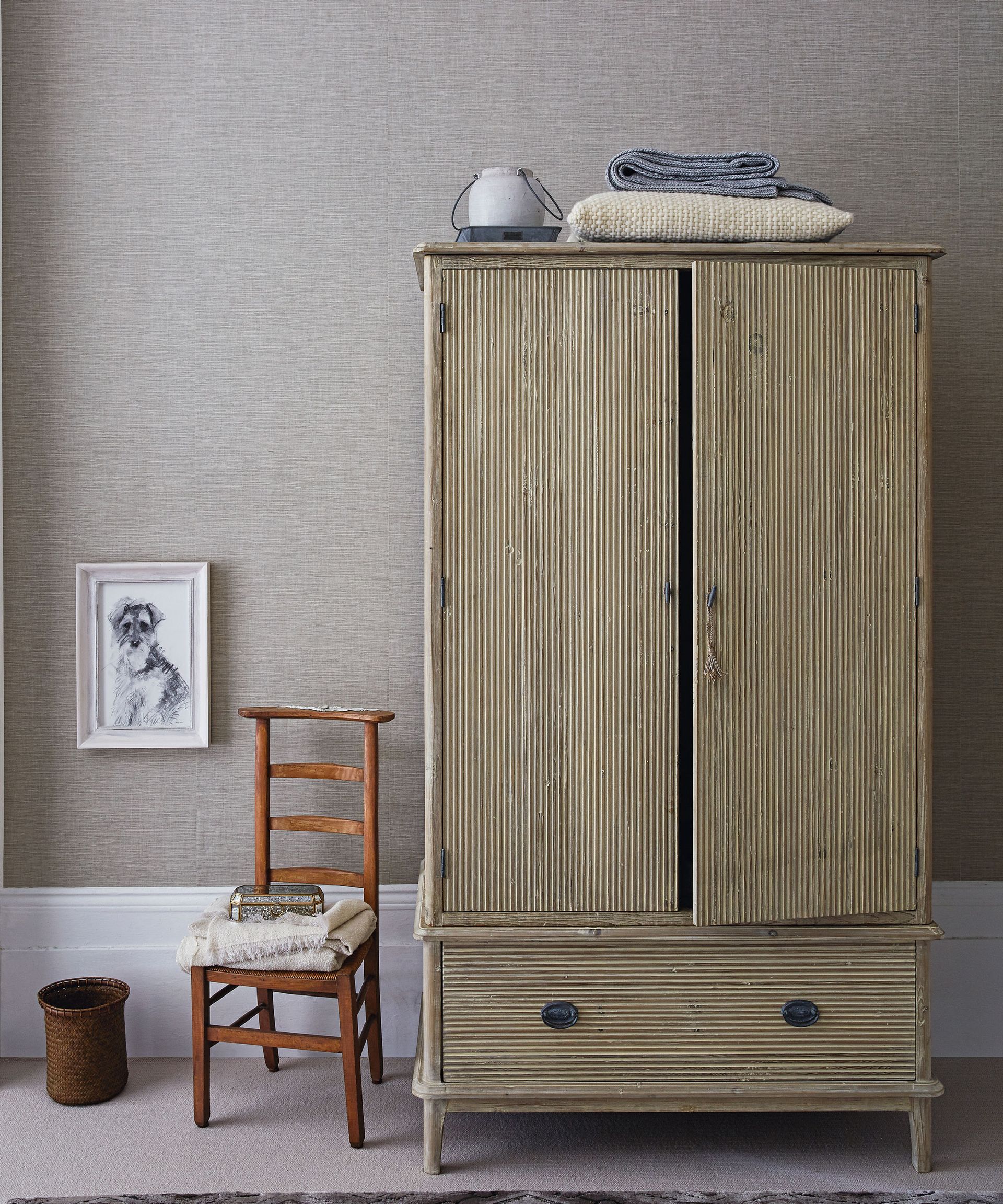 No matter if you have a small closet or an expansive clothing collection you couldn't ever bear to part with, these simple clothes hanging connector hooks are easily one of the best closet organizers to have at your disposal. The tool allows you to hang multiple hangers from one single hanger, taking some pressure off your clothes rail and allowing you to stack pieces together vertically. Staggering items like this also help to remove some of the bulk from the center of your closet.
'These clothes hanger connector hooks are great for making sure you can really see everything in your closet,' says Millie Hurst, Section Editor at Homes & Gardens. 'Having everything visible makes putting together transitional outfits easier and more inspiring, and if you have lots of white shirts or black T-shirts, for example, then layering them together saves space and means items you reach for all the time are right where you need them. If you have a tall, slim closet or hallway closet bursting at the seams, these hooks are ideal.'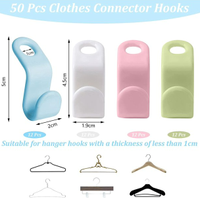 Hanger Hooks Connector | $10 for a pack of 48 at Walmart
Color code garments in your closet with these clothes hanger hooks from Walmart, which come in a range of pastel shades.
Millie Hurst the section editor of Homes & Gardens, oversees the Solved section, which provides readers with practical advice for their homes. Millie has written about and tried out countless cleaning and DIY hacks in the six years since she became a journalist, and has worked in both London and New York. She is currently completing a diploma in interior design with the Interior Design Institute.
Pair with the best hangers for optimal results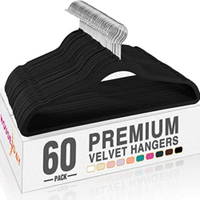 Black Slimline Hangers | $31.99 for 60 at Amazon
Slimline hangers are becoming a firm favorite of home organizers for their space-saving abilities.
A common small closet organizing mistake experts always see is trying to force too many thick wooden hangers onto one rail causing it to bend, or making it difficult to put things away, encouraging clutter around your bedroom. While wooden hangers look stylish, they are not the best for organizing small spaces.
Pairing these connector hooks with other smart closet storage pieces is a recipe for a well-maintained closet, adds Lucy Mansey, celebrity home organizer. 'I believe the best organizational hack for 2023 will be to buy smarter. Well, that, and slimline velvet hangers – these are a game changer when it comes to optimizing space!' she says.
'I often find clients buy drawer inserts, baskets, or containers that don't fit their wardrobes or drawers properly,' Lucy continues. 'This is counterproductive as valuable space is lost. So I feel this could definitely be a trend that is left behind in favor of smarter choices.'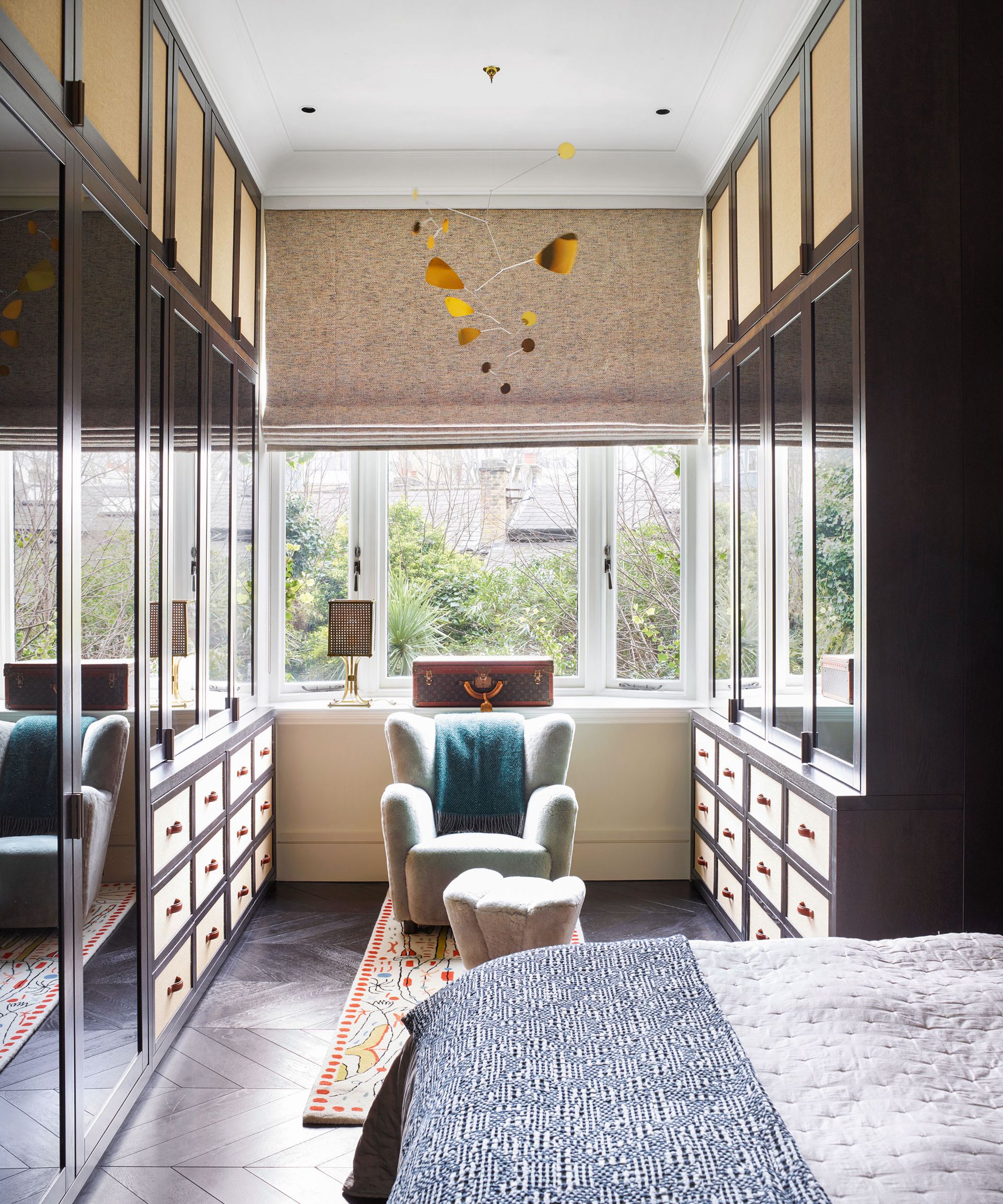 Lucy's passion for organizing homes, shops, and spaces was born whilst working in interiors and design in both London and Sydney. She aims to make spaces more practical and peaceful for her clients, which include celebrities such as Laura Whitmore, Alexandra Burke, and Olly Murs.
Use the hooks to categorize clothing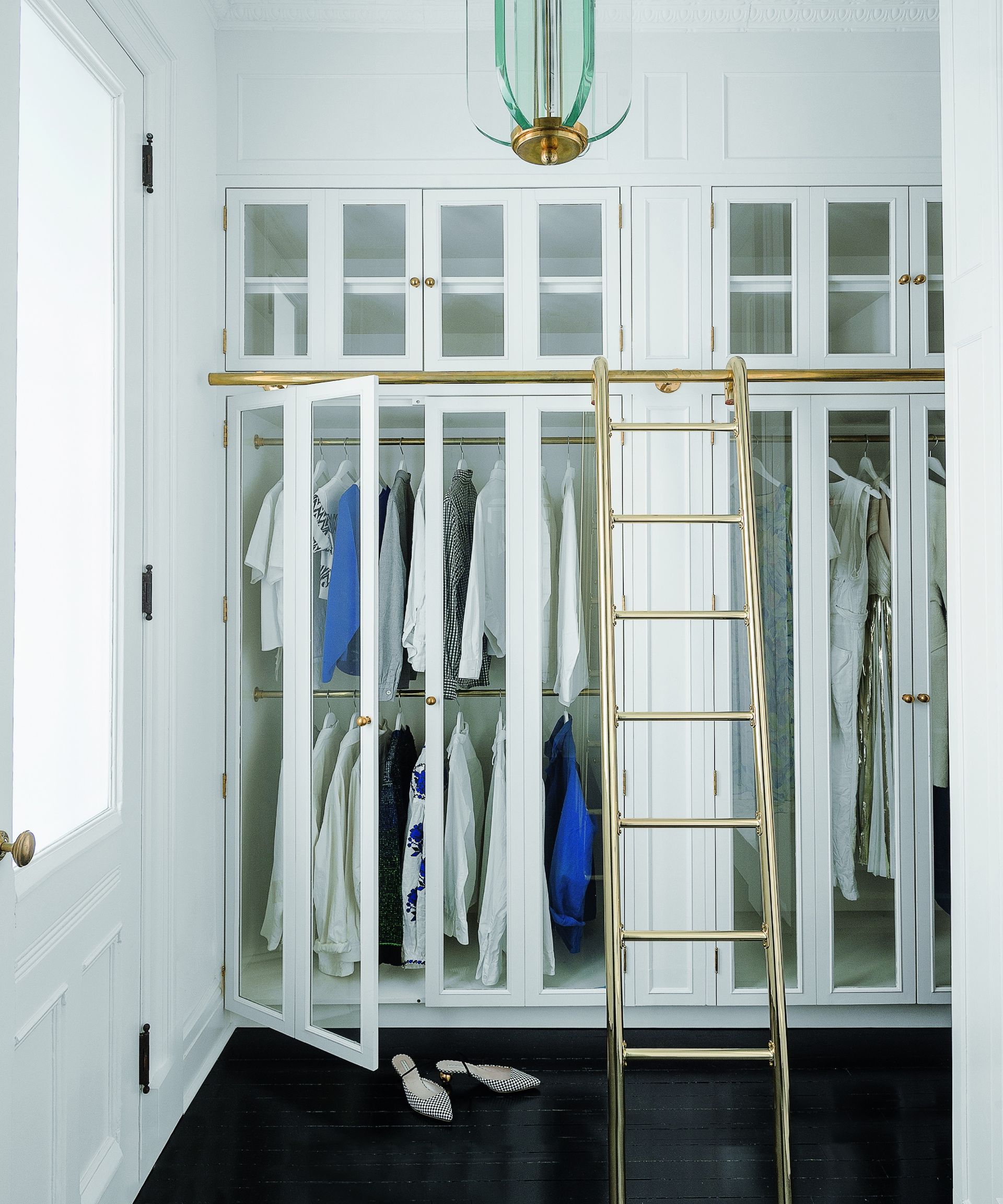 These handy hooks can also be used to group like items together in your closet for a seamless closet organizing system. 'I color code all of my clothes, and my clients' too. But before that, I would categorize them,' Lucy Mansey says. 'In essence, they would be color coded, but in their categories (e.g. all smart tops/blouses together, then dresses, then skirts). It helps with being able to visualize what you have, and also a huge benefit when outfit building.'
FAQs
How do you arrange hanging clothes?
When arranging clothes on hangers, facing them all in the same direction, with the clothes hangers sitting the same way on the rail, can help to make your closet space look more organized. It also helps to arrange your clothes in height order, sorting like-with-like, to keep tops and blouses, pants, coats, and dresses all together in segments to help you find what you are looking for more quickly.
Is it better to hang or fold clothes?
Whether or not you hang or fold clothes will depend on the material that the clothes are made out of. Thick, heavy items like knitted garments should be folded to prevent them from stretching and misshaping on hangers, while more delicate fabrics that are prone to creasing like cotton should be hung on supportive hangers.
Sign up to the Homes & Gardens newsletter
Decor Ideas. Project Inspiration. Expert Advice. Delivered to your inbox.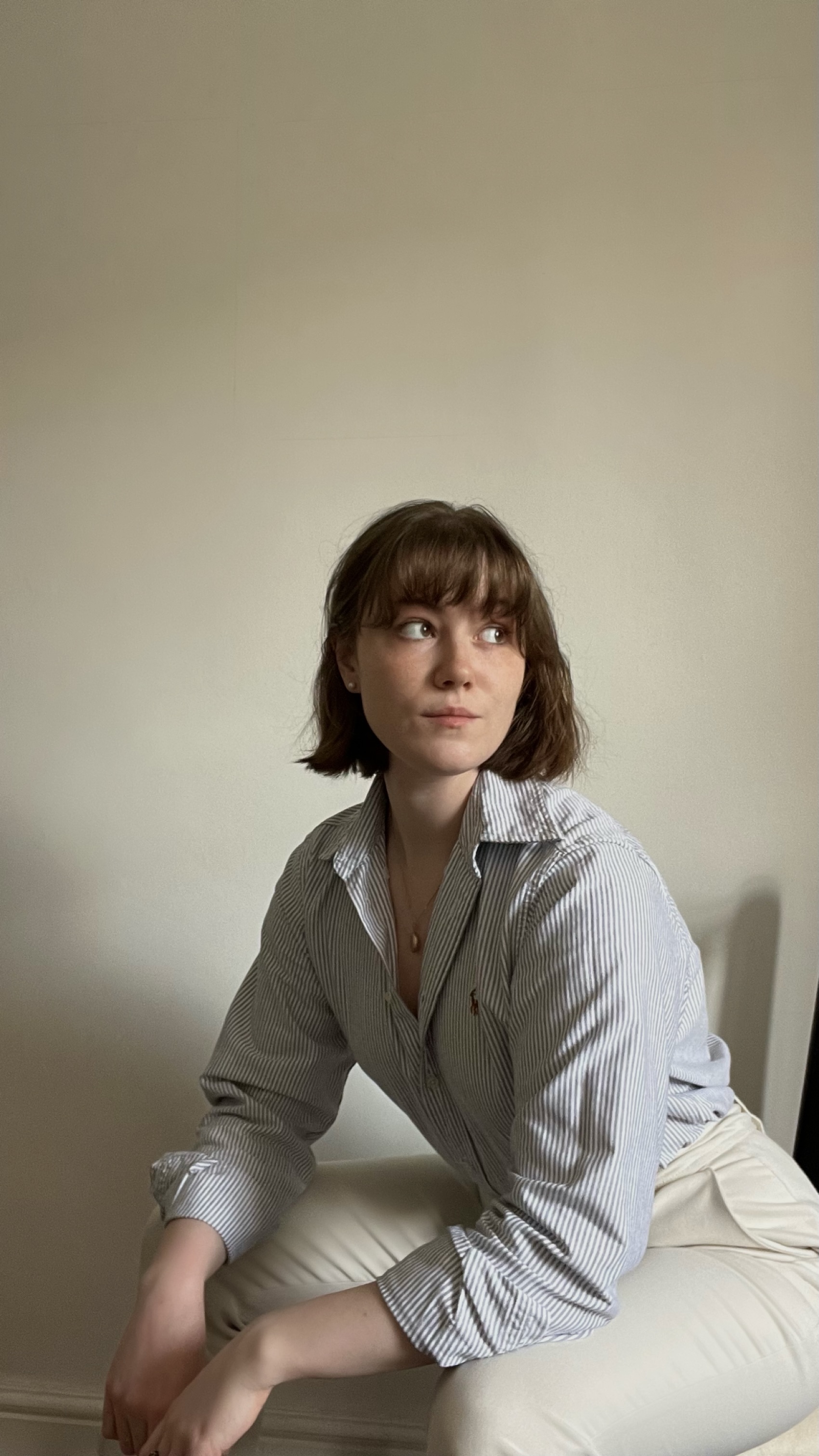 Chiana has been at Homes & Gardens for a year, having started her journey in interior journalism as part of the graduate program. She spends most of her time producing content for the Solved section of the website, helping readers get the most out of their homes through clever decluttering, cleaning, and tidying tips – many of which she tests and reviews herself in her home in Lancaster to ensure they will consistently deliver for her readers and dabbles in the latest design trends. She also has a first-class degree in Literature from Lancaster University.