8 small closet organizing mistakes: experts say these space-hoggers can be fixed in minutes
These organizational errors are making your small closet look even more cluttered, professionals claim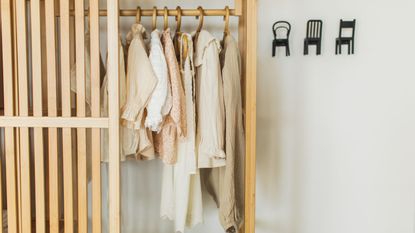 (Image credit: Getty Images )
Sign up to the Homes & Gardens newsletter
Decor Ideas. Project Inspiration. Expert Advice. Delivered to your inbox.
Thank you for signing up to Homes & Gardens. You will receive a verification email shortly.
There was a problem. Please refresh the page and try again.
There is nothing more trying than having to cram everything into a tiny closet. But you could be making matters even worse by falling foul of some common small closet organizing mistakes, experts have told us.
Organizing a small closet successfully is often about rethinking the storage space entirely, they say, and avoiding common pitfalls that reduce its functionality.
Here, professional organizers share the errors you should steer clear of when trying to create harmony in your small closet.
Small closet organizing mistakes
Although small closets often pose a challenge for even the most experienced of home organizers, trial and error is key to successful sorting, reminds JP Taxman, founder of home organizers, ReliefKey. 'Each small closet is very different because of the available shelving and hanging options. Just remember that it doesn't have to be perfect the first time around, keep experimenting and tweaking until it all fits and works right for you.'
1. Trying to store shoes in a small closet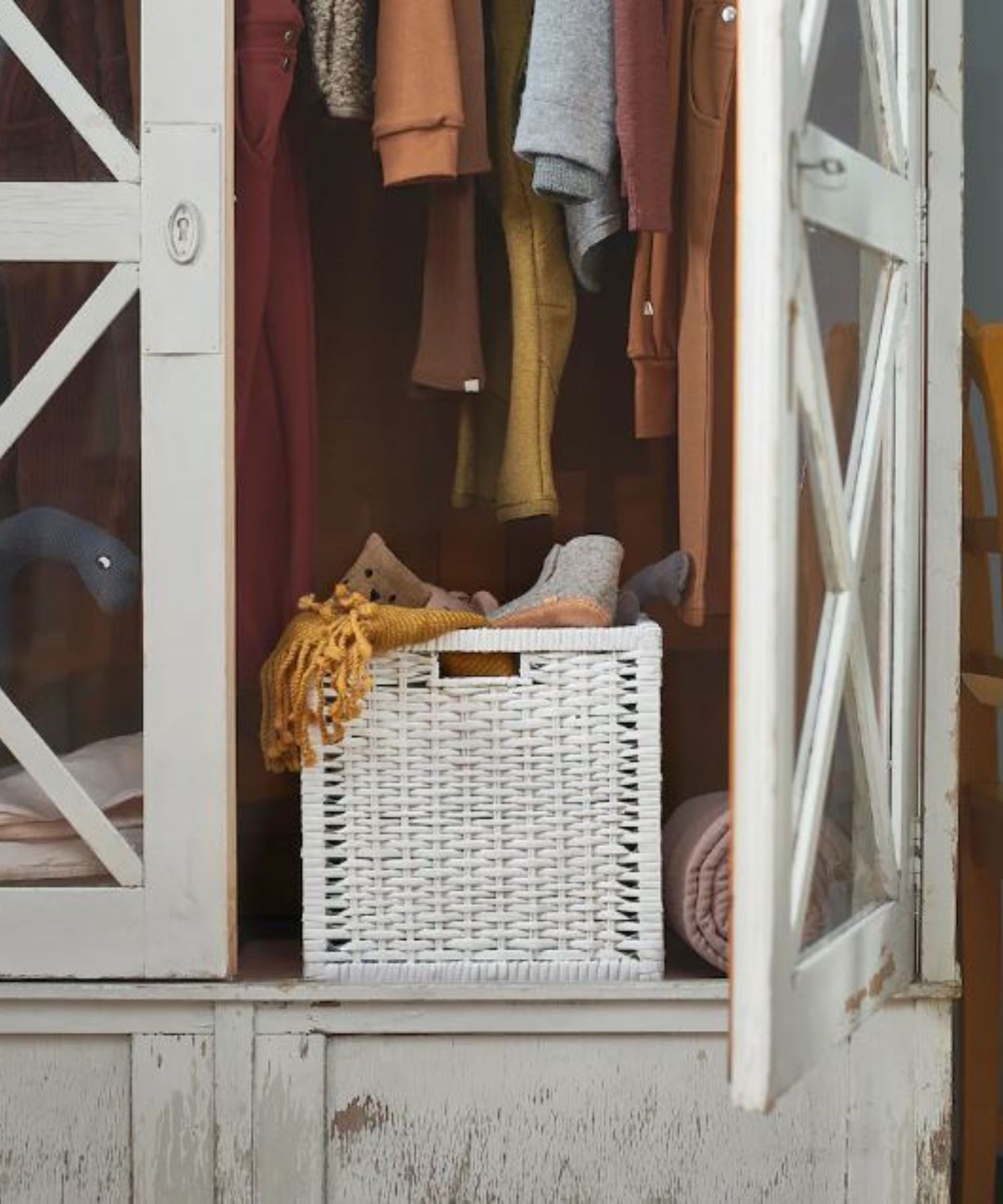 Although shoe storage is most commonly found in your bedroom closet, in small spaces, it is best to find an alternative home for your footwear.
'When it comes to optimizing closet space, one of the first pieces of advice I offer to my clients is to consider removing their shoes from the equation,' says Ben Kuhl, CEO of Shelf Expression.
'Shoes can occupy a significant amount of space in small closets, particularly seasonal shoes that are only worn a limited number of times throughout the year. To maximize the use of small closet space, I recommend finding alternative storage solutions for shoes, reserving the closet for items that are used more frequently.'
Consider organizing shoes in hallway shoe storage units instead, so they're right where you need them as you head out the door.
Ben started making shelves as a DIY project for his home. Once they were installed, he realized how emotionally powerful it was to showcase the things in life that meant the world to people. Hence, shelving. What better way to display the things that bring you joy, than on a beautifully, handcrafted piece of woodwork?
2. Hoarding too many clothes in one small closet
Although clothes are traditionally all stored in a closet, try to find extra storage nooks, such as a storage trunk or nightstand. Taking some tips from organizing a bedroom with no closet space at all will relieve the pressure on your small closet space.
'I know it's not what you want to hear, but it's what needs to happen: You just don't have the room,' says JP Taxman of ReliefKey. 'If you really must keep everything then put it in bins and either get a storage unit, store them in the garage or attic, or invest in a dresser if you have room for it in your bedroom.'
JP focuses on finding his clients the best home solutions to storage problems there are, aiming to make life more joy-filled - and less clutter-filled.
3. Avoiding decluttering
Something you will hear time and time again when it comes to organizing closets is that you should declutter your clothes reguarly, removing old pieces and giving them to friends, family, or thrift stores.
'Decluttering your closet first is important because it can significantly impact your daily routine. Prioritizing areas you use every day can streamline your day and reduce stress,' says Olivia Parks, owner of My Professional Organizer.
'For example, a cluttered closet can make it difficult to find what you need, leading to stress and frustration in the morning. To efficiently declutter these spaces, sorting through each item and deciding what to keep, donate, or throw away is essential. Then, organize what is left in a way that makes sense for your daily routines, such as categorizing items and using clear storage containers for easy visibility and access.'
Based in New Orleans, Oliva is a home organizing enthusiast and founder of Professional Organizer, home organizers and blog.
4. Hanging rather than folding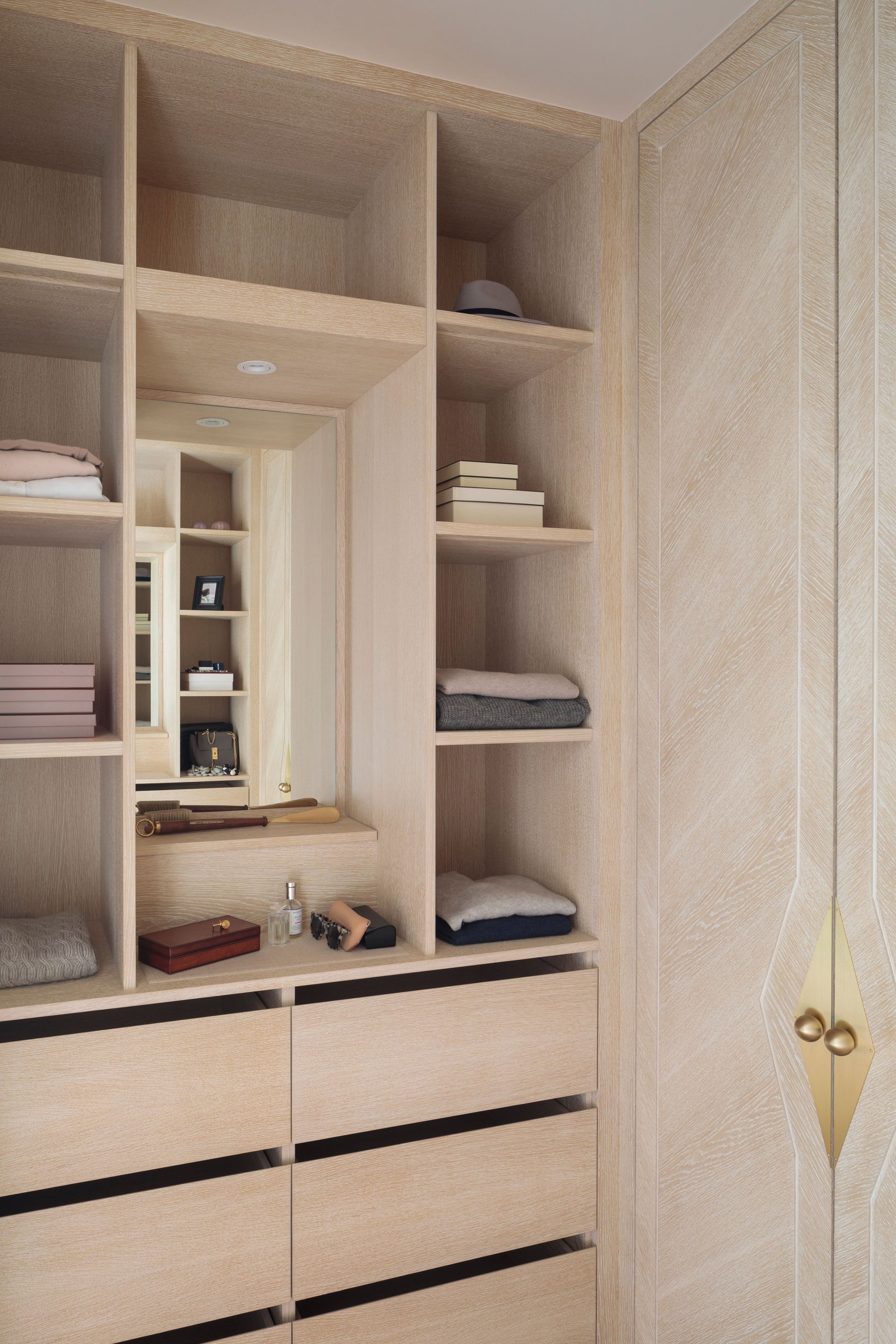 A common small closet decluttering mistake is forgetting to take advantage of different ways of organizing clothes. Not everything needs to be hung up, for example.
'If you have shelving space, and limited hanging space, fold your jeans and t-shirts and store them on the shelves and keep the nice shirts, jackets, dresses, and long sleeves hung up,' suggests JP Taxman of Relief Key.
'Getting containers like these from Amazon can really help segment clothing like leggings, scarves, and pajamas and keep the closet from looking cramped and cluttered,' he adds.
When deciding which clothes to fold, consider their material, adds Megan Watkins, head stylist at SilkFred. 'Stretchy, durable items like your gym wear or loungewear sets are perfect for folding, and you should never hang your knitwear as they may stretch and lose their shape. Anything made of flowy, lightweight fabrics like satin, silk, and linen must be hung as they are incredibly prone to creasing,' she explains.
5. Not color coding to help you see everything quickly
A common mistake when organizing small spaces like cramped closets is not considering color coding, says JP Taxman. 'I really like to have my clients color code sections with colored hangers, so you can see what is business attire, what's casual, and what's going out.
'Color coding the clothes is also a great idea to make a small closet feel less cramped. You can color code by color, which makes it harder to find certain items, or color code by category, ie, T-shirts, dresses, etc, then color code within each of those categories. That's how I typically do it for my clients.'
6. Buying unnecessary organizers
The home organizing craze can easily convince us that we need to invest in every single type of organizer to get our homes in order, but picking out the wrong pieces can cost you precious space, explains Suzanne Roynon of Interiors Therapy.
'From a client perspective, I've seen people buy expensive storage solutions like trunks, and once they had organized, they were left empty. Excellent storage is a valuable asset to a home, just make sure you genuinely need it before investing.'
We rounded up some of the best closet organizers for you to pick from, so you can tailor your space to your needs without overspending.
Suzanne is a specialist Interiors Therapy Expert and author of Welcome Home, How Stuff Makes or Breaks your Relationship – available on Amazon. She has spent more than 25 years in corporate and charity roles, using her ability as a therapist and public speaker to help people understand their relationship with their homes and possessions.
7. Organizing by seasons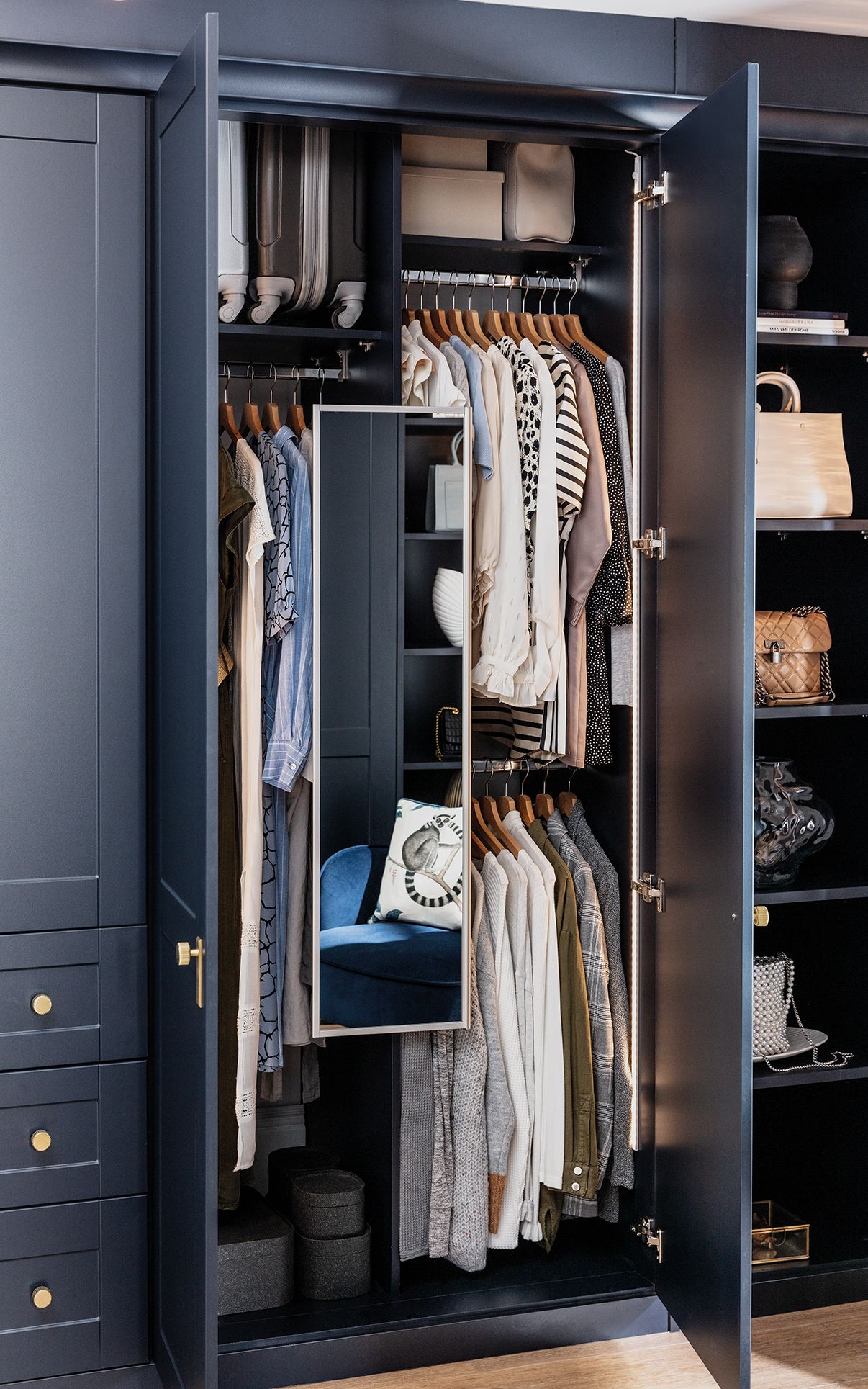 Sorting clothes by season is a good idea when storing some clothes in your closet and the rest in storage bags under your bed, but splitting your closet by season can make it less practical, warns Megan Watkins, head stylist at SilkFred.
'Although it may be tempting to separate your wardrobe into summer and winter sections, there are plenty of pieces that are transitional and timeless.
'For example, a classic white shirt – perhaps used as a beach cover-up during summer – can be used as a layer under knitwear for a sleek office look. Your favorite summer maxi-dress can also be worn with boots and a long woolen coat.'
8. Not establishing a tidying routine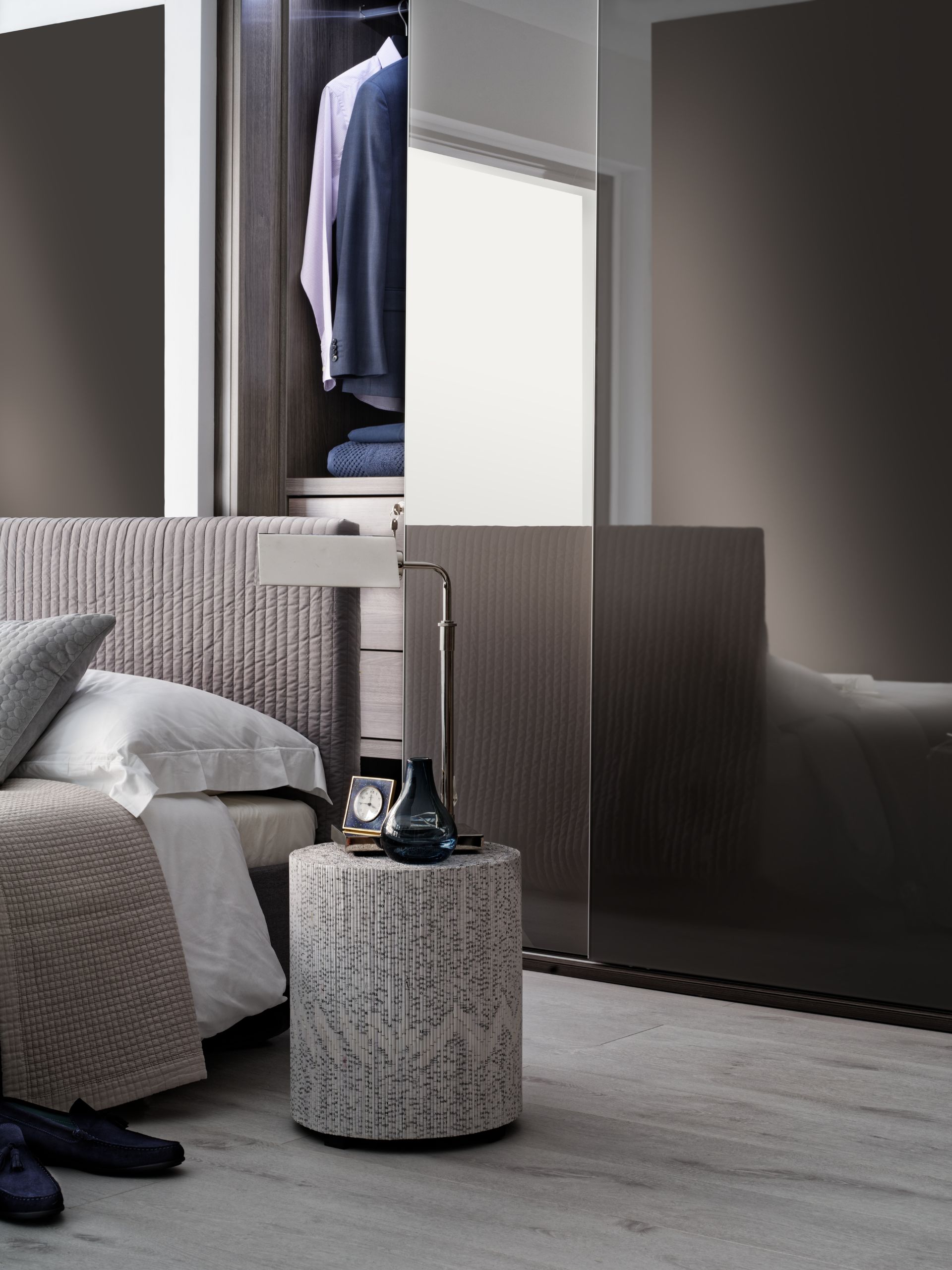 Although it might not seem like a space that needs a routine, forming good habits around storing things correctly in your closet and sticking to your organizers can help keep your space organized for longer.
'Of course, life happens, and things will get messy,' begins Marie-Helene Riverain, founder of Love and Order LA. 'So the last step to incorporate to keep the tidy bliss going is a routine to put things back where they belong after each use, and keep up with regular cleaning.'
Marie became a home organizer to keep up with chaos of her two children. She has always found that helping people bring order to their life through tidying is very rewarding.
FAQs
How can I make my small closet look nice?
One of the best ways to make a small closet look neat is to declutter the space of items that you no longer wear, like, or that should be stored folded, and then hang the remaining garments on slimline hangers to create space within the closet. From there, organizing the closet by garment will help to create uniformity and make it really functional for quickly finding a desired piece.
Is it better to roll or fold clothes for storage?
For clothes such as t-shirts, pants, pajamas, and loungewear, it is often better to roll rather than fold to help preserve space and prevent harsh fold lines and wrinkles. For bulkier items like sweaters, however, folding is advised to maintain space.
Sign up to the Homes & Gardens newsletter
Decor Ideas. Project Inspiration. Expert Advice. Delivered to your inbox.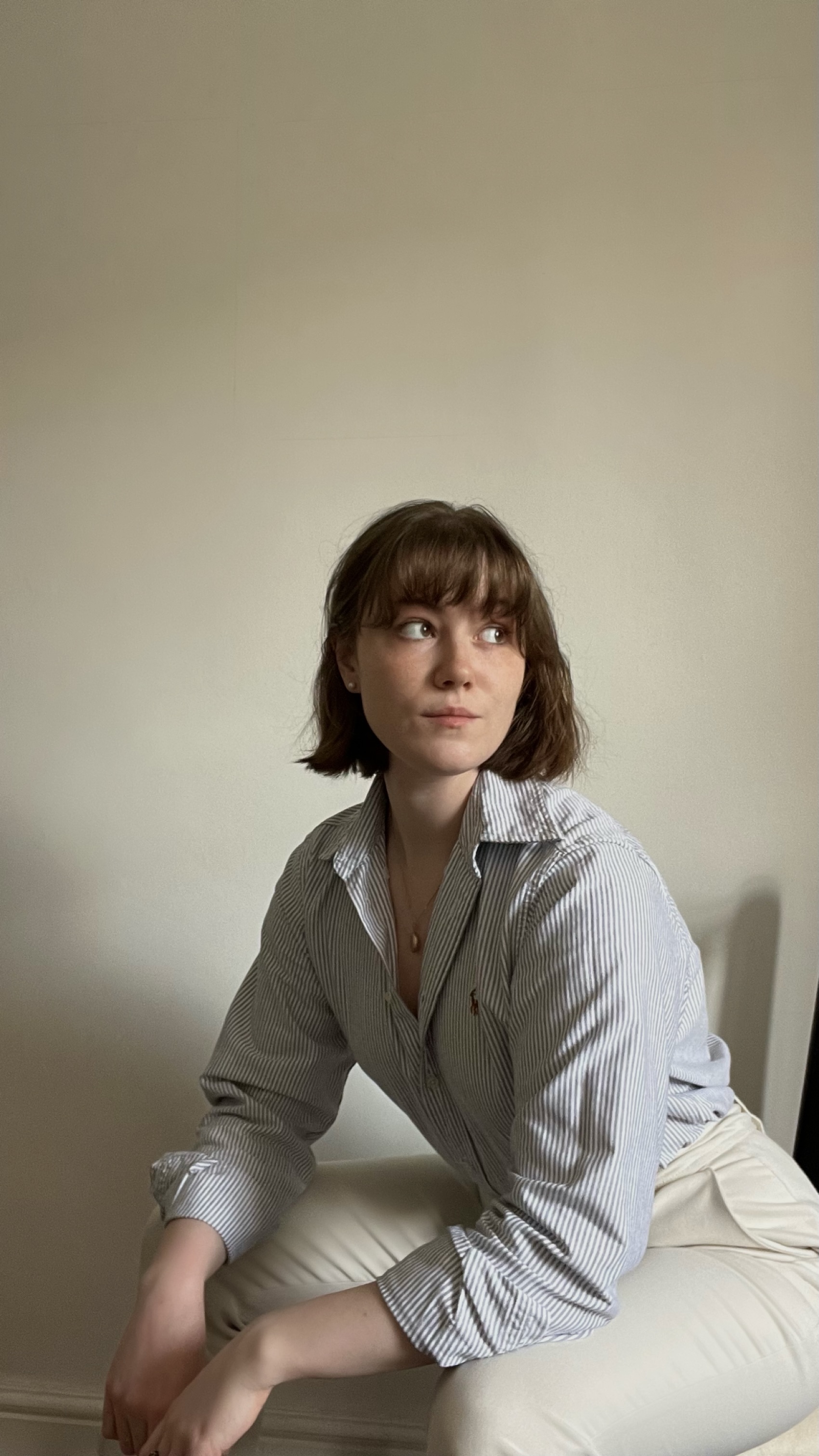 Chiana has been at Homes & Gardens for a year, having started her journey in interior journalism as part of the graduate program. She spends most of her time producing content for the Solved section of the website, helping readers get the most out of their homes through clever decluttering, cleaning, and tidying tips – many of which she tests and reviews herself in her home in Lancaster to ensure they will consistently deliver for her readers and dabbles in the latest design trends. She also has a first-class degree in Literature from Lancaster University.