No closet space in your bedroom? Experts explain how to create storage with a little invention and know-how
Closet-less bedrooms don't have to be difficult; designers explain seven ways you can add storage without closet space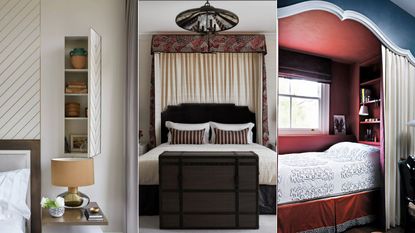 (Image credit: ND Studios / DAVIDE LOVATTI / Simon Brown)
Sign up to the Homes & Gardens newsletter
Decor Ideas. Project Inspiration. Expert Advice. Delivered to your inbox.
Thank you for signing up to Homes & Gardens. You will receive a verification email shortly.
There was a problem. Please refresh the page and try again.
For most of us, a bedroom doubles up as a dressing space, with a closet to conceal and keep clothes. But what if your bedroom is too small or the layout impractical for a closet – how do you organize it?
The good news is that there are plenty of alternative bedroom organization ideas that don't rely on traditional closet storage to make your primary or guest bedroom not only ordered but stylish as well.
Below, design experts offer advice and options for organizing bedrooms with no closet space.
1. Invent hanging space with no footprint
Oftentimes, when a room doesn't have enough floor space, as in small bedrooms, using wall-hung storage is the only option. Peg rails, as above, are the simplest option, though if you have the depth, hanging space with shelving above offers versatility.
'Where space is scarce, clever storage, as well as organization, is a must. Instead of a bulky closet, opt for a hanging space with open shelving,' suggests Peter Erlandsson, co-owner of String Furniture.
'In a small room, it's great to be able to change the design occasionally. Sleek wall shelving provides you with plenty of flexibility both practically and aesthetically, meaning you can achieve a completely new look whenever you like. There is an age-old theory of using light colors on walls to make your home look bigger. This is often true, and your shelves need not detract from this.'
This is only a great method if you are a pro at keeping your belongings tidy, however, as British interior designer Naomi Astley Clarke points out. 'Open rails are brilliantly useful but if you are not disciplined in how tidy you keep them they can totally overpower the bedroom – the more things that can be stowed away the calmer the room will be. Open shelves or wall hooks can be great to display baseball caps, trainers, or bags – anything that you are a proud "collector" of can be on display,' she suggests as an alternative.
We love how, in this bedroom, the space beneath the peg rail is used for seating, to help make the area more practical and purposeful.
2. Add in underwear and T-shirt space with tall drawers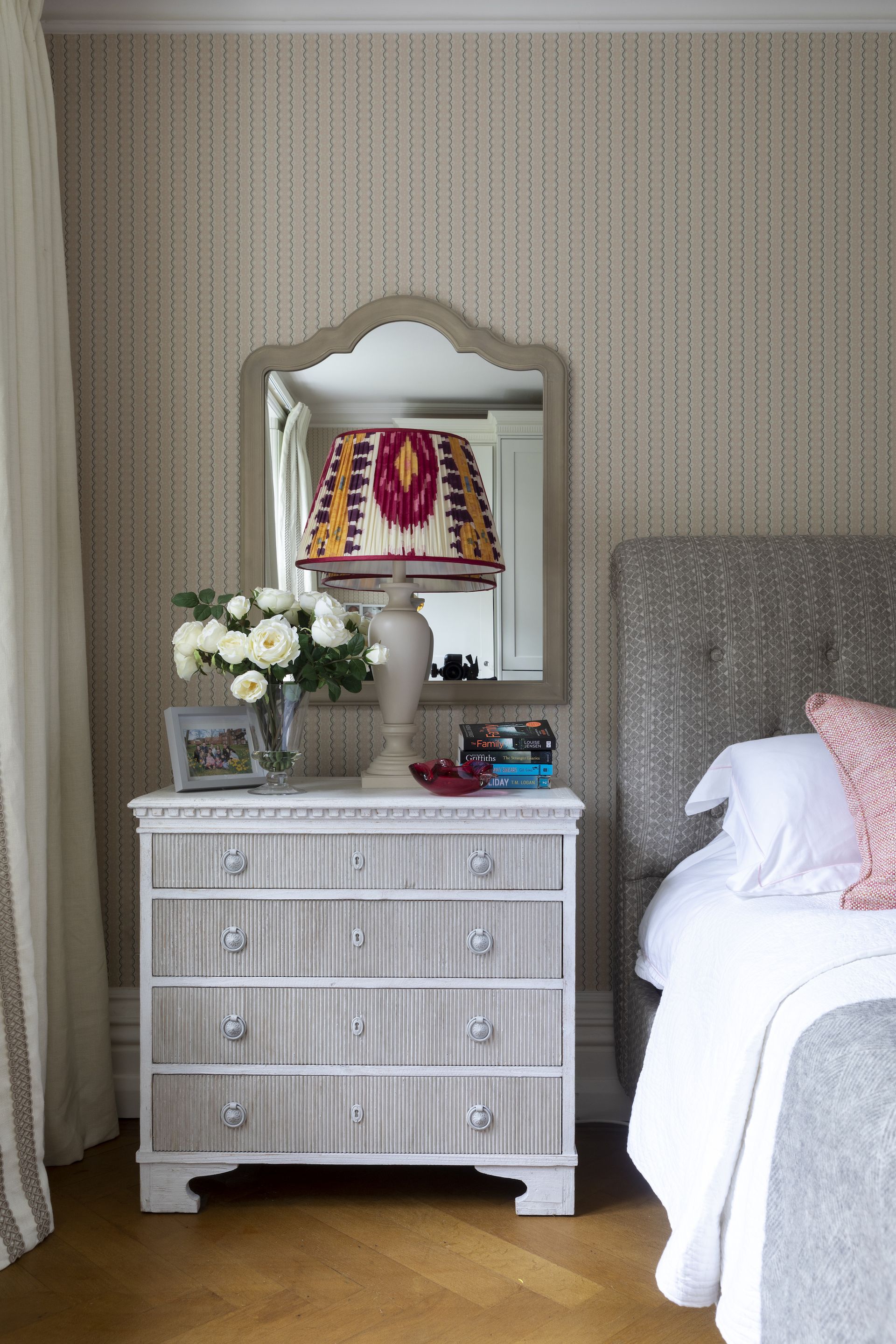 Bedside tables are an essential element of bedroom furniture but they often create wasted space on either side. The solution? Using taller storage units or dressers instead.
'A decent-sized bedside cabinet can hide a multitude of sins from books to eye masks to sleep sprays,' says Naomi Astley Clarke. 'If you can, make sure you have enough space beside the bed and keep your bedside as large as possible.'
'Even if they have to be narrow to keep the footprint down, taller bedside units will offer you much more drawer space,' adds Lucy Searle, Editor in Chief, Homes & Gardens. 'However, it will mean that you will need a taller bed height to make the space feel comfortable.
'This does, however, offer you more storage opportunities, whether within underbed storage that can easily slide beneath or within divan drawers. Both are easily accessed, and can be used for out-of-season or bulkier items, such as sweaters.'
3. Disguise out-of-season storage beneath a bed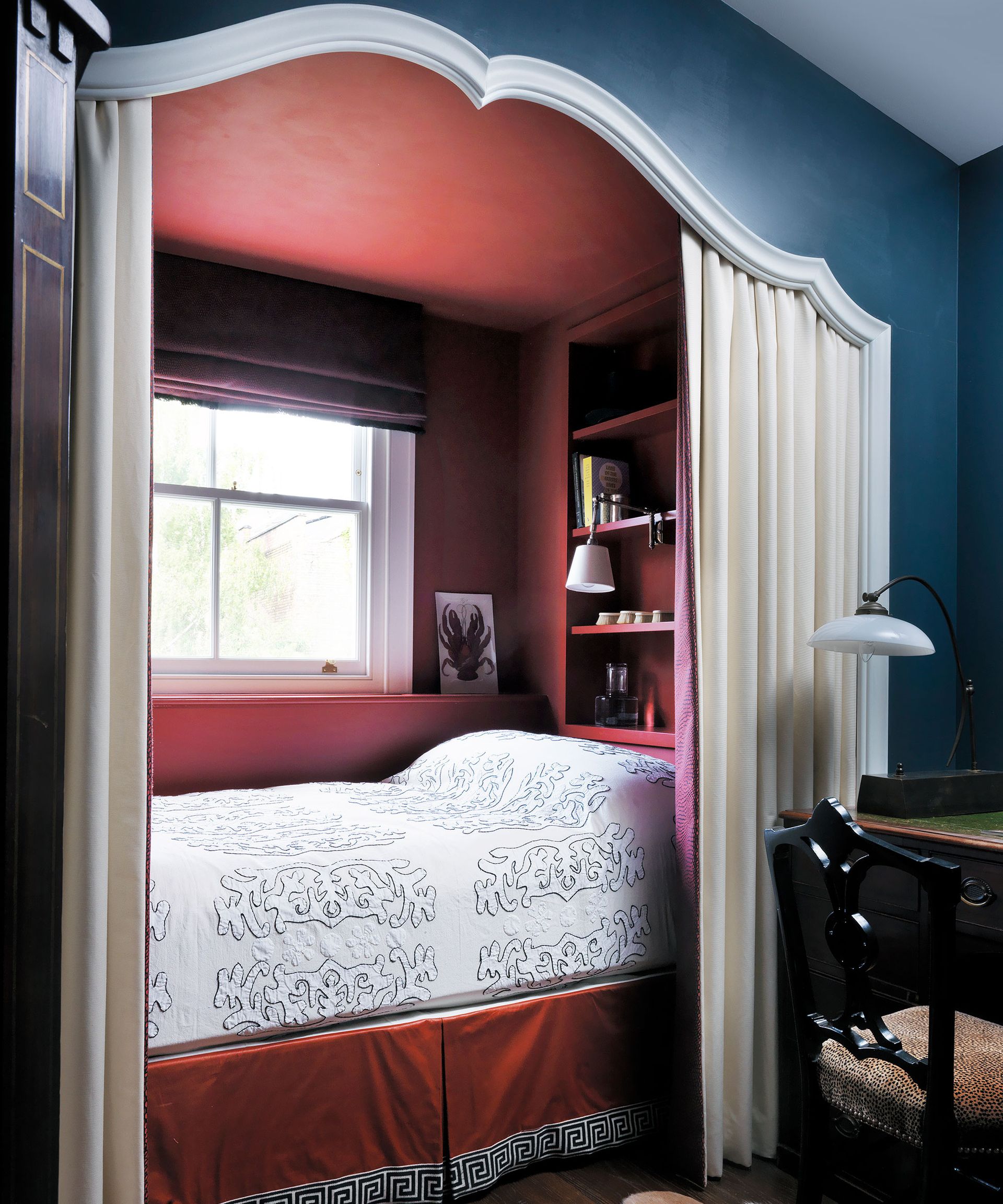 Underbed storage doesn't have to be on show. When choosing beds for small rooms, consider a hydraulic bed to make use of otherwise wasted space. Alternatively, opt for a bed with built-in drawers beneath, hidden behind a pretty valance. While these have a little less space than a lifting bed, they are often more budget-friendly.
'Beds that have the base on a hydraulic lift are amazing,' Naomi Astley Clarke muses. 'The entire space underneath the mattress can be used. This is excellent for shoe boxes especially. These beds are often not expensive and can be a brilliant storage solution.'
H&G has compiled a list of the best places to buy bed frames so you can invest in the very best with less effort.
4. Hide shoes in an end-of-bed trunk
Storage doesn't have to look like storage. Look out for pieces that are designed for form as much as function, and disguise storage nooks in the form of decorative objects or seating.
Ottomans make for brilliant bedroom storage ideas, from the end of beds to upholstered coffee tables. Adding an ottoman, or a vintage trunk, to your bedroom can be the perfect spacious storage solution if you don't have room for a closet, Martin Waller, founder of Andrew Martin explains.
'Add a vintage trunk at the end of your bed or as a bedside table for extra wardrobe space or bed linen storage.'
5. Use alcoves and nooks for smaller items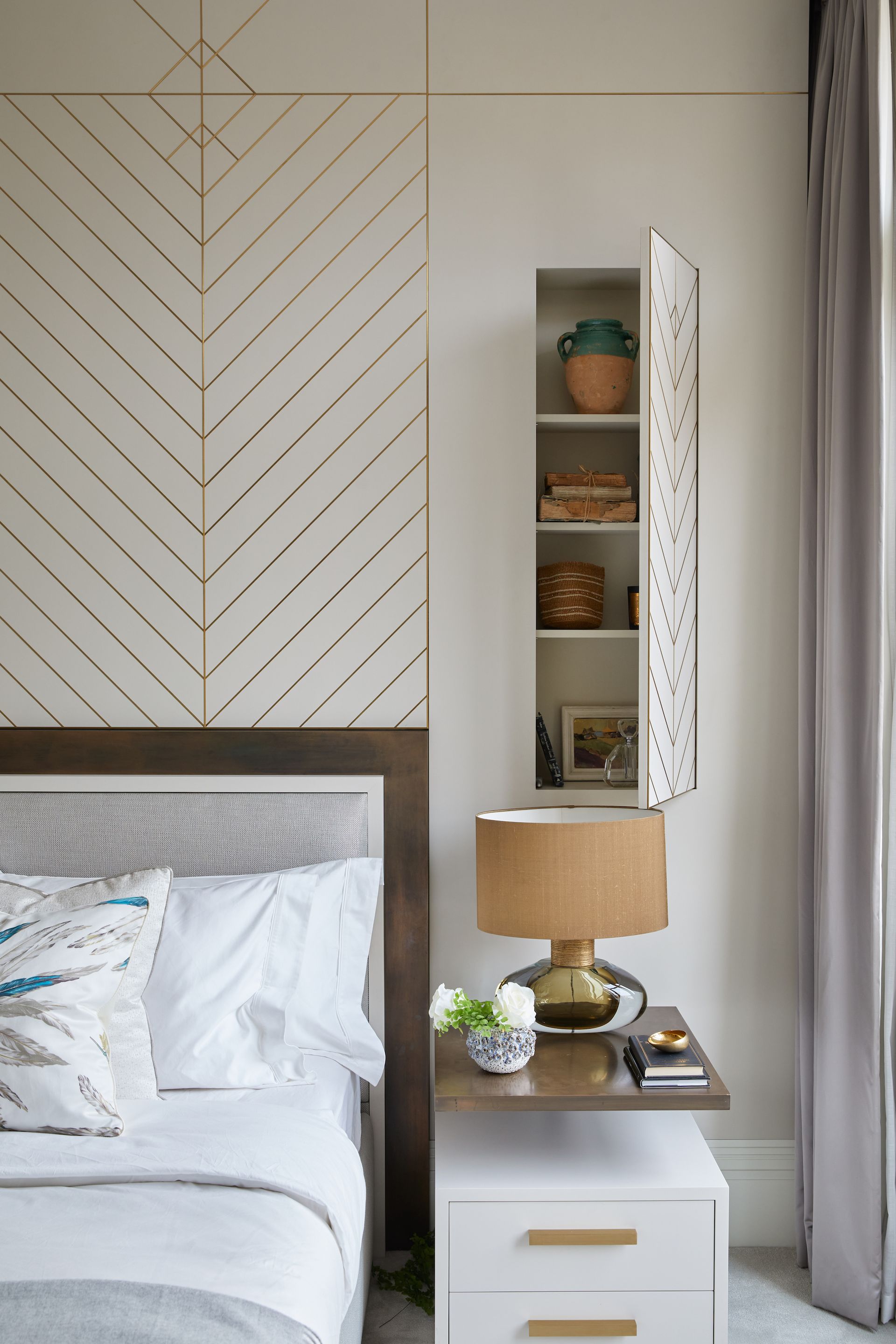 Need somewhere for jewellery? Perhaps you want to make space for display to free up walls for hanging more clothes? Nooks and alcoves are your friends.
Naomi Astley Clarke says: 'I love creating little nooks where I can keep things in addition to bedside tables. Think alcoves set into joinery and hidden shelves behind a headboard. The more you look the more opportunities you will find to add space.'
6. Use over-bed storage for hanging and shelf space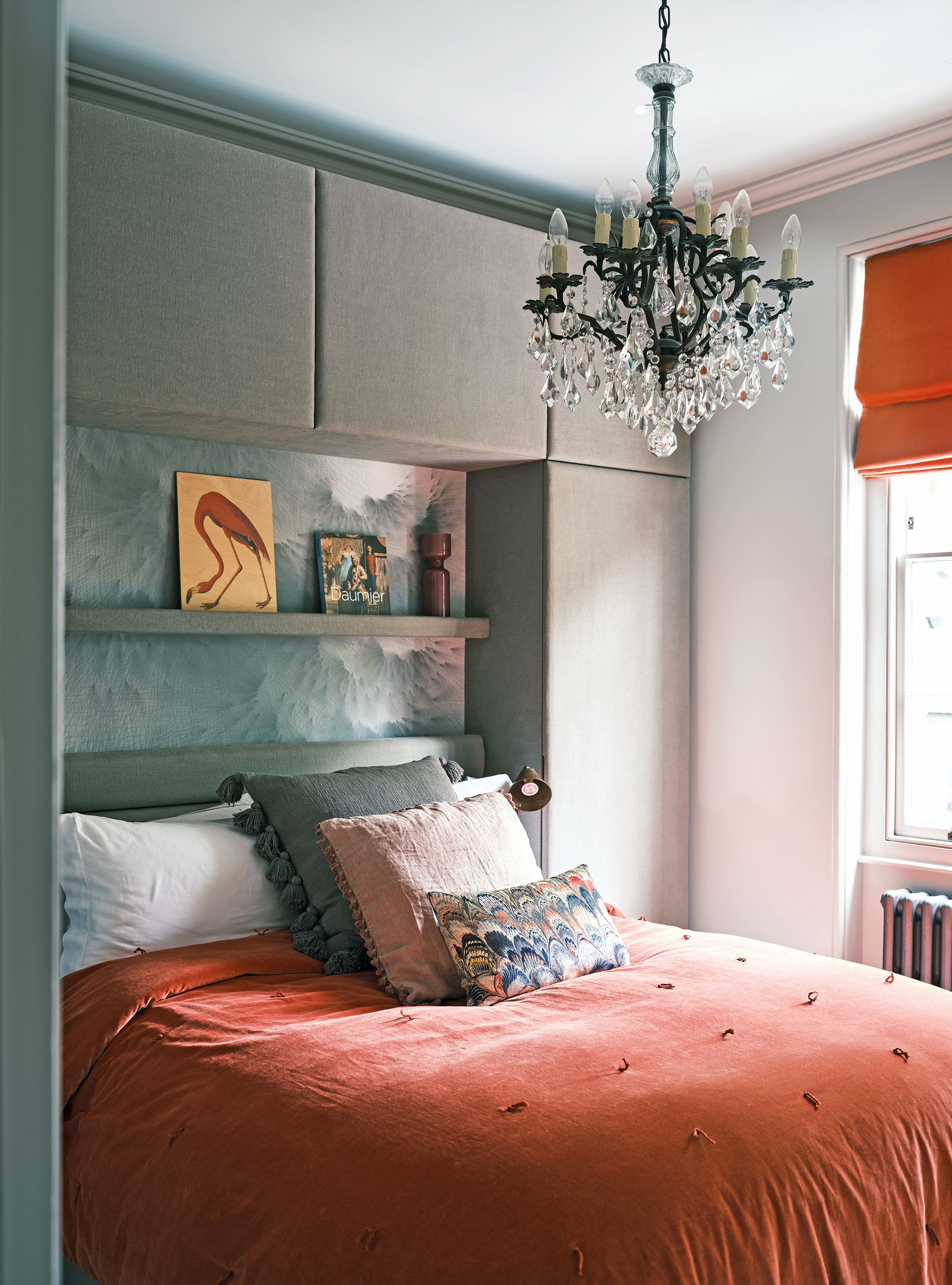 Overbed storage can look incredibly stylish, and provide all the closet space you need, if you design it well.
'They key to good-looking overbed storage that doesn't look like it's straight out of the 1980s is in the design of the doors and color choice of the whole unit,' advises Lucy Searle, Editor in Chief, Homes & Gardens. 'This room, and the room above, are both perfect examples of how to get it right: the matte finishes, the flush, no-fuss sleekness of the door designs, and the colors that makes the closet space blend away rather than stand out are all secrets to their success.'
7. Make use of a window seat for drawer space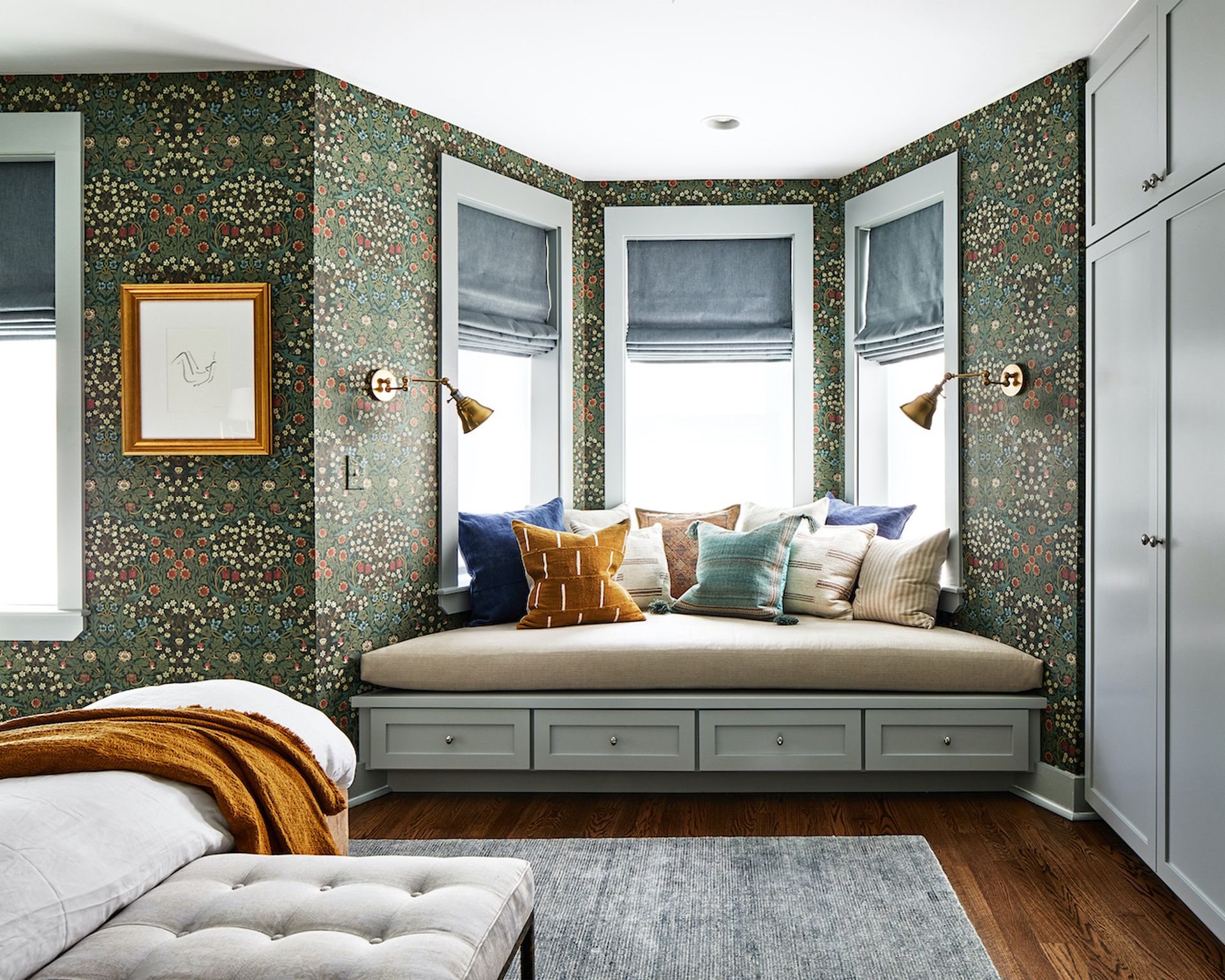 Every bedroom has a window, beneath which is, often, unused or wasted space. So why not make good use of it with a window seat?
'Drawers built in beneath the seat are easiest to access for every day items, from underwear to hair accessories,' says Lucy Searle, 'but for bulkier items, sometimes a seat with a lift up lid will offer more bang for your buck. However, they are less convenient to access, so do factor this in.'
What can I use if I don't have a big closet?
'I love to place a hanging rail along the front of closets,' says British interior designer, Naomi Astley Clarke. 'I did this in my London Pied A Terre Project and it's great for hanging your outfit ready for the next day ahead.' If you don't have the space in the front of your closet, consider making it a wall feature nearby to display your finest clothing pieces.
How do you organize a bedroom with limited space?
If you have a bedroom with limited space and storage space, consider using a minimalist approach to keep your space tidy. Make sure everything you keep in your bedroom has a function and keeps a set place to prevent clutter from building up and making the space overwhelming. A bedroom is for relaxing after all, so keeping belongings in the space to a minimum will encourage rest.
Sign up to the Homes & Gardens newsletter
Decor Ideas. Project Inspiration. Expert Advice. Delivered to your inbox.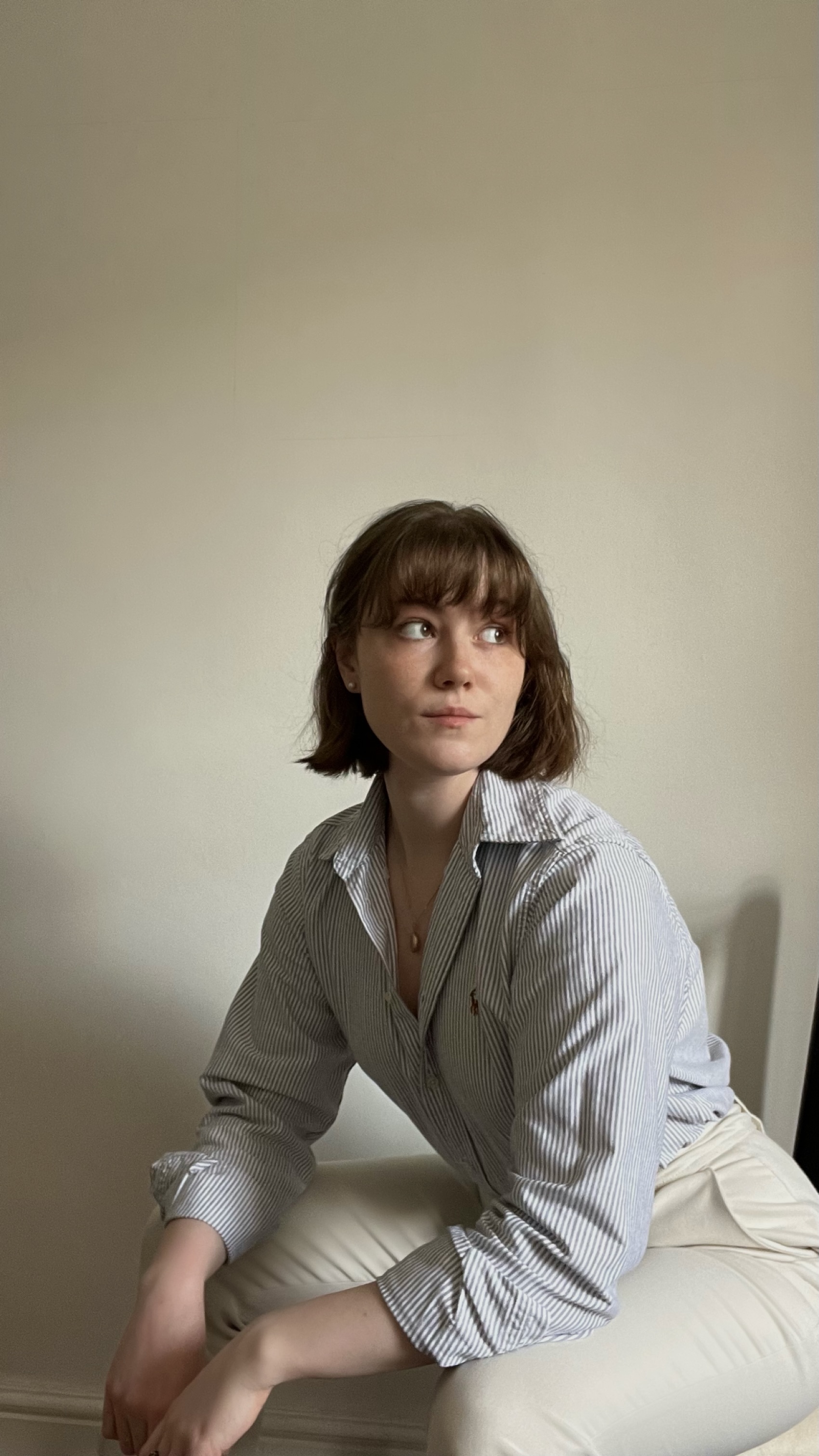 Chiana has been at Homes & Gardens for a year, having started her journey in interior journalism as part of the graduate program. She spends most of her time producing content for the Solved section of the website, helping readers get the most out of their homes through clever decluttering, cleaning, and tidying tips – many of which she tests and reviews herself in her home in Lancaster to ensure they will consistently deliver for her readers and dabbles in the latest design trends. She also has a first-class degree in Literature from Lancaster University.