How to make a bedroom darker – 8 ways to invite the dark side into your boudoir
Yearning after a cozy haven instead of light and airy? Our top tips on how to make a bedroom darker will inspire you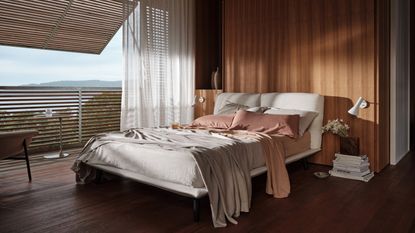 (Image credit: KING Living )
Sign up to the Homes & Gardens newsletter
Decor Ideas. Project Inspiration. Expert Advice. Delivered to your inbox.
Thank you for signing up to Homes & Gardens. You will receive a verification email shortly.
There was a problem. Please refresh the page and try again.
Are you wanting to dive deep into an array of rich, intense tones every evening?
Research has found that a dark bedroom supports restful sleep, our bodies are programmed to relax and get ready for sleep in response to darkness. We have explored eight ways to design using dark tones, materials, and textures to inspire you to create your own dark bedroom and get the perfect night's sleep.
Sleep is the foundation of good health, if you can catch eight hours of unfettered, deep relaxing sleep, your body and mind will improve. A good night's sleep elevates your mood, promotes a healthy heart, regulates blood sugar, improves brain function, restores your immune system, relieves stress, makes you fitter, and helps to maintain a healthy weight – sleep is the best health aid there is, and it is free. So how to go about ensuring you get the best night's sleep you possibly can?
We've put together top tips on how to make a bedroom darker, think sultry, stylish, and perfect for relaxation.
How to make a bedroom darker
Are you looking to learn how to make a bedroom darker so that you can have a deep, restful night's sleep? Are you planning a refresh or introducing darker elements into your bedroom design, or perhaps you would like some ideas for a dark update, there are plenty of ideas to darken your space.
'You don't want to be hit by a solid wall of darkness when you enter the room. However, if you do want to stick to dark colors, don't limit yourself to just one color. Introduce different tones of the same color to create a subtle layering effect,' says Irene Gunter from Gunter & Co.
1. Balance the darkness with light
Adding dark tones into a bedroom can be daunting, but interior designers have a wealth of tricks to ensure that darkness is carefully balanced so the overall feel of the design is harmonious and balanced.
Keren Richter, principal designer at White Arrow, explains the cardinal rules for creating balance in darkness. 'Dark bedrooms can feel relaxing and calming by layering in dark wallpapers, floor-to-ceiling black-out drapery, large-scale soft rugs underfoot in rich colors, and highly pigmented dark wall paints in matte finishes. The key is always to balance the dark elements with reflectivity or natural light.'
She goes on, 'Similarly, a room can feel darker by adding a canopy bed with drapery. If a room is relatively large, having a 'room within a room' can make a bedroom feel more intimate despite the scale.'
Consider a design that uses a darker wall color, that is balanced with a black dresser, darker nightstands, and a rug and then layered with linen bedding inside a canopy bed. The dark colors, in conjunction with the layered lighter textiles, feel refined and elegant.
2. Use earthy tones
Introducing darkness into an interior scheme does not automatically mean using black or dark grey paint. Dark elements can be found using natural, earthy tones, soft browns, greens, and blues to create a darker vibe in the bedroom.
A rich soft brown creates a sense of dark drama and can be balanced with darker details, for example, lighting, bedside table, or painting the window frame in a dark tone to match, without delivering overpowering darkness to a room. Irene Gunter from Gunter & Co explains why the natural light in the room, can be a guide, to the tones you chose on the walls and elsewhere.
'If the quality of light in the room is poor and you want to embrace the darkness, you can go for any color. It could be dark blue, dark green, dark red, dark mustard, or even black. No color is off the table. It's more about what blends well with the rest of the decor and what kind of mood you are trying to create. If you're going for a bold statement, then you might choose something like black or navy blue. If you're trying to create a softer and gentler atmosphere, then perhaps a dark olive green or a terracotta would be suitable.'
3. Add an accent color
If you choose dark walls, or intense paint color, on a piece of furniture or across the walls or floor, interior designers will look to include a contrasting color, that is uplifting and lighter, as an accent tone. Perhaps, a lighter finish on the floor or cream curtains, or a lighter headboard, each extra tone will provide visual relief from the richness of a very dark tone.
Paint expert, Annie Sloan, CBE, adds: 'Deep purples pair beautifully with navy blue and can be lifted depending on the season with cornflower blues, soft pinks, and whites for a flattering year-round look.'
4. Embrace dark wallpaper
Ushering dark tones into a bedroom design does not automatically mean you need to use paint. For many designers and homeowners choosing a dramatic, dark, and patterned wallpaper or furnishings offers an alternative route to creating a dark environment.
'A dark bedroom can feel like a cocoon for a night of deep sleep and relaxation. To achieve a darker bedroom, choose a deep-toned wallpaper for the walls and pull a color from the wallpaper to paint the ceiling, or vice versa. Choose muted colors, as they are softer, and medium-toned paint also works well with dark wallpaper,' says Ami McKay, owner of Pure Design.
'Another important consideration when decorating a dark room is layering in lots of texture. Adding a plush rug, a cozy throw, or a soft fabric on lampshades, cushions, and bedspreads can help create a warm and inviting atmosphere. Despite the more masculine approach to color, choosing fabrics that feel luxurious, sumptuous, and soft create the right mood for bedtime.' Adds Irene Gunter.
5. Consider using natural materials
Natural materials have characteristics that offer a broad range of darker tones in your bedroom. Wood can be stained deeply or gently to reach a range of rich shades, while the natural grains and knots in the timber will add a depth of texture.
'Earthy tones, deep blues, charcoals, and greens are lovely for a sophisticated room and rich wood tones will complement all of these,' says, Ami McKay, owner of Pure Design.
Dark wood can be used for flooring, on the walls, or chosen as pieces of furniture. Other dark materials could be selected for the furniture, as Liz Beal, design associate at Goddard Littlefair explains, 'When choosing furniture, consider pieces with dark finishes or materials such as wood with a rich stain or matte black metal. These can add a sophisticated and elegant touch to the space. Additionally, incorporating plush fabrics like velvet or faux fur in dark tones can contribute to the cozy ambiance.'
6. Opt for rich paint tones
Selecting an intense, dark shade of paint can feel intimidating, but a deep tone will create a true sense of being held inside a cocoon. Choosing accent tones that complement the wall tone in your furnishings and furniture will ensure that the over-arching effect is rich, sophisticated, and welcoming.
If you have a small bedroom, 'why not embrace it and play to its strengths', says Helen Shaw, at Benjamin Moore Paint. 'Incorporating a rich, bold paint color is a fool-proof way to create instant character, taking a small space from drab to stylish. It creates a cozy space, perfect for a bedroom where you want to unwind. If you've toyed with the idea of embracing your dark side over recent seasons, now is most definitely the time to be brave.'
7. Still unsure? Pick subtle notes of darkness
Calming and subtle tones of darkness can be an understated addition to create a darker bedroom. Utilize warmer notes of greens, greys, or blues to usher in a softer, but dark element to your design.
Colors will generate feelings of energy or calm. Hyphen designer Eliza McNabb explains: 'Most people find natural colors like blues and greens calming while reds and oranges can be more activating.
To create a calming space with hits of energy use these colors gently, anchoring the darker tones through larger pieces of furniture or on the walls or flooring, while adding smaller pops of energizing colors with furnishings of décor details.
To keep a bedroom space sleep-friendly, keep contrast low and lean into hues like the dark walls for the accessories and furniture in the space.'
8. Textures add depth and tone
Texture can be used to enhance the depth of color in the design. The type of materials used to provide texture and tone intensity can include; rugs, wallpapers, furnishings, bedspreads and linen, window blinds or drapes, cushions, and statement pieces of furniture and art.
Martin Horner and Shea Soucie of Soucie Horner Interiors, agree, 'To enhance the darkness in a bedroom while also cultivating a dynamic and welcoming atmosphere, it's important to incorporate textures and depth. These elements contribute to the creation of a rich and evocative ambiance that promotes restful sleep.'
The pair chose, 'a captivating array of dark blues to set a desired tone'. They add: 'A textural color palette can establish a dark and moody ambiance while simultaneously offering an inviting and engaging sensory experience.'
FAQs
How do you invite darkness into your bedroom interiors?
Dark bedroom design is not about using one dark color to make a dark environment, it is key to balance your darker tones with accent and lighter colors.
Introduce more texture through the furnishings with layers of dark details from rugs to lighting, window frame treatment, and wallpapers to create gentle or dynamic darkness in the overall design. Earthy tones, natural materials and subtle colors of greens, blues, tans and mustards can all be used as dark colors within a design to create a dark but delicate sleeping room.
'The most effective bedroom designs prioritize a dark and serene environment, especially as more studies continue to be released about the importance of sleep for our overall health,' say Martin Horner and Shea Soucie of Soucie Horner Interiors.
Sign up to the Homes & Gardens newsletter
Decor Ideas. Project Inspiration. Expert Advice. Delivered to your inbox.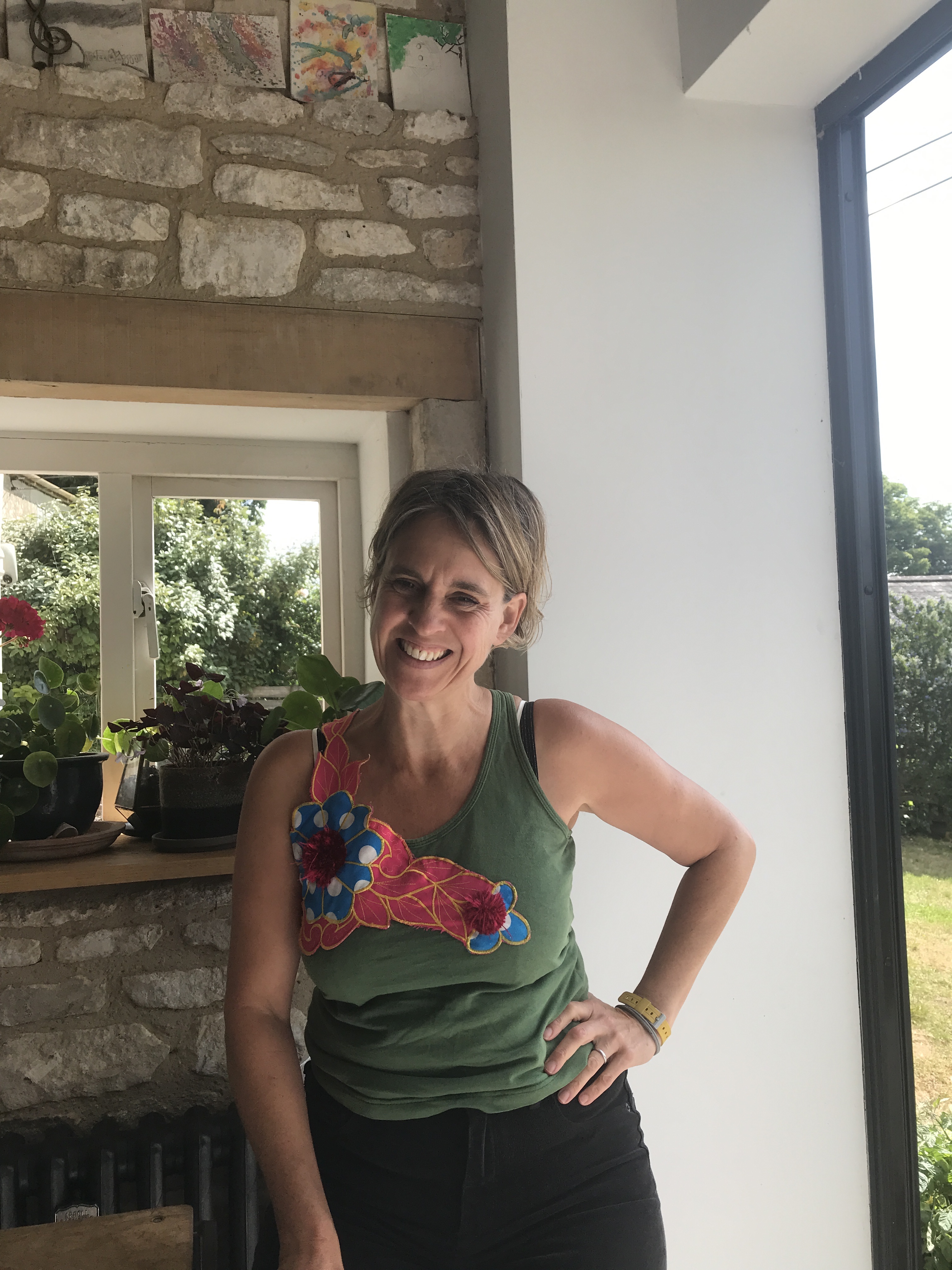 Hannah Newton is a lifestyle, interiors, travel and design journalist and editor who has been writing for the past two decades, she has written for national newspapers including The Times, The Telegraph, The Guardian and The Observer as well as interiors titles Elle Decoration and Architectural Digest in the UK and across Europe, South Africa and Australia.