The 5 must-haves all small bedrooms need, according to pro organizers
These essential features will create a bedroom that feels functional and organized, even when dealing with a tiny space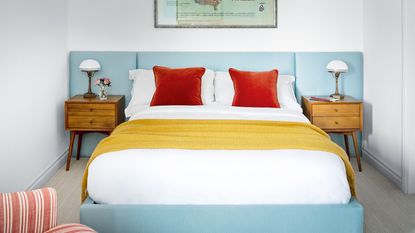 (Image credit: Future PLC)
Sign up to the Homes & Gardens newsletter
Decor Ideas. Project Inspiration. Expert Advice. Delivered to your inbox.
Thank you for signing up to Homes & Gardens. You will receive a verification email shortly.
There was a problem. Please refresh the page and try again.
When tackling a bedroom with a small footprint, every available inch of space counts.
By thinking outside of the box with clever small bedroom storage ideas, you will find that your bedroom has more storage potential than you think.
While your bedroom might not be the star of the show when your guests come over, this space should act as your sleep sanctuary. A place where you can relax and recharge after a long day without the fear of clutter taking over.
5 items pro organizers say all small bedrooms need
Below are five great and easy features that will transform lackluster small bedrooms into organized, calm spaces you will happily spend time in.
1. Smart storage solutions
You can always free up that extra bit of space just by incorporating a few smart clothes storage ideas for small bedrooms. Amy Bloomer, founder and owner of Let Your Space Bloom says the space under the bed is too often overlooked and suggests investing in under-bed storage containers or rolling drawers to keep seasonal clothing, extra bedding, or shoes organized and out of sight.
Either opt for transparent containers or label them clearly to easily identify their contents. If your bed is too low to get anything underneath it, you can even buy bed risers, at Amazon, to create more space below your bed in order to fit storage containers.
A well-ordered closet is also key to maximizing space in a small bedroom. Professional organizer and owner of Get It Together Organizing Services Alison Behnke says that one way to do this is to install closet organizers, such as hanging shelves, shoe racks, or slim hangers, at Amazon, in order to give yourself more closet space and keep clothing and accessories well-arranged. Utilize vertical space by incorporating double-hanging rods or adding hooks for belts, scarves, and handbags.
Amy is a professional organizer with an MA in Organizational Psychology from Columbia University. She works in Maryland, helping families and individuals get the most out of their spaces and homes.
2. Light, neutral decor
One way you can help your bedroom look bigger is with the right paint and decor. 'When it comes to decor, I suggest keeping it simple and using light colors,' says Theresa Russell, intentional home organizer and founder of HomeGirl. 'This will help to create a feeling of airiness and openness.'
You can emphasize the space even more if you have a good source of natural light in the form of windows or skylights. When natural light is in short supply, look for task lighting in the form of under cabinet lights, table lights, and floor lights which will brighten up the space making the appearance of the room bigger. Strategic bedroom lighting also makes the space more relaxing and inviting, especially in the evening.
Theresa Russell is an intentional home organizer with personal and professional experience. She started her intentional home organization business when she moved into a loft with no storage or closets and had to find innovative solutions to make the most out of her space.
3. Multifunctional furniture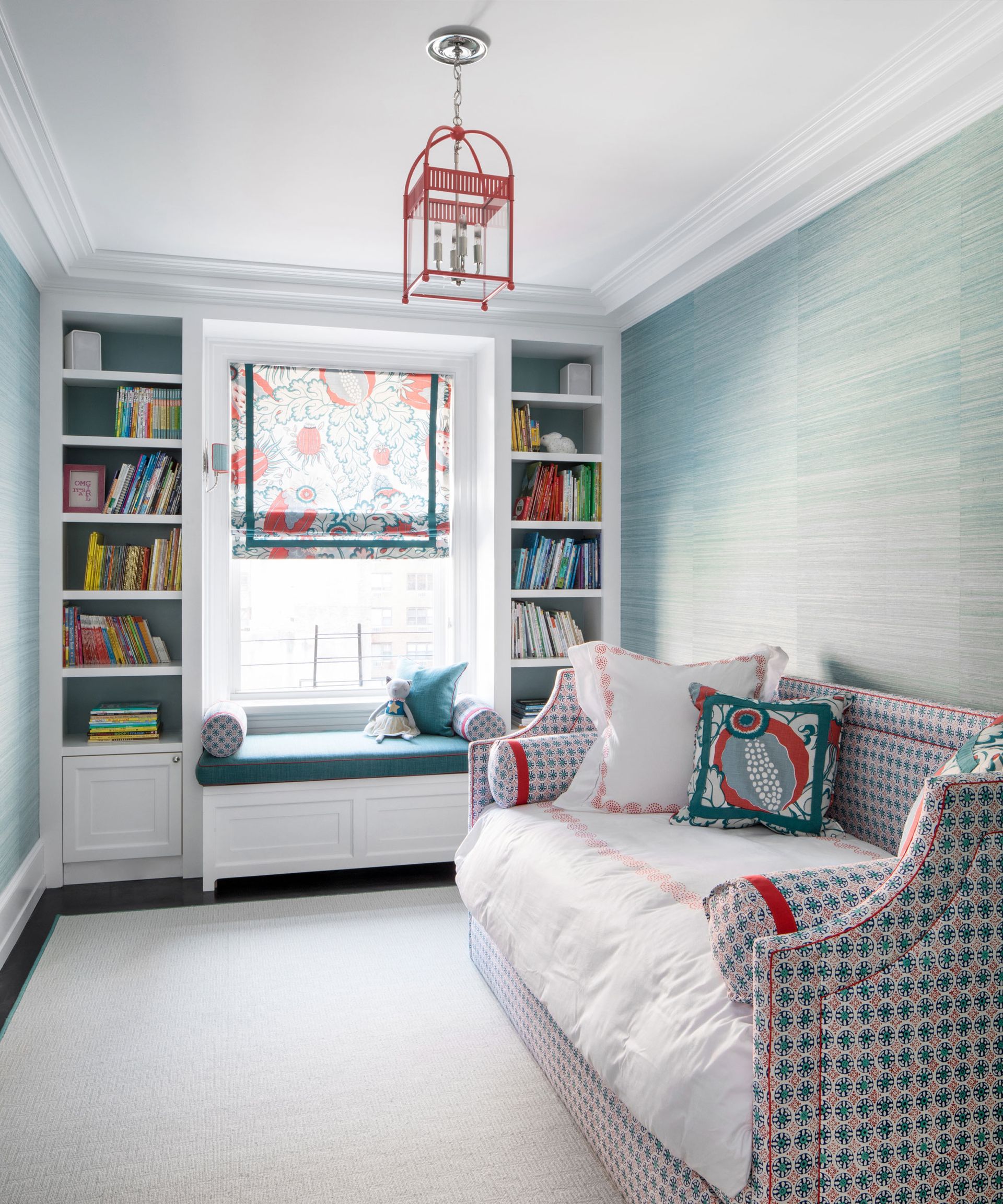 When organizing a small bedroom, Bonnie Borromeo Tomlinson, author of Stop Pushing Perfection: & just create a home you can actually keep neat, from Amazon suggests investing in furniture that serves multiple functions.
'Find bedroom furniture that has more than one purpose, like a bed with storage drawers underneath or an ottoman with hidden storage,' she says. This will give you more options for storing bed linens, clothing and other items.
Bonnie Borromeo Tomlinson
Bonnie Borromeo Tomlinson, a graduate of the University of Massachusetts at Amherst, is the principal of Bonnie Lia Interiors, a home organizing and interior decorating firm.
4. Hooks
'Add hooks!' says Christina Giaquinto, professional organizer and brand ambassador of Modular Closets. 'Hooks are an easy way to maximize wall space and the inside of bedroom doors, as you can hang up purses, jackets, jewelry, and more. Hooks are also easy to remove and landlord-approved for those who rent.'
And if you don't fancy drilling holes into your bedroom walls, you can buy stick-on adhesive hooks, available at Amazon.
Christina combines spiritual coaching and organizing to help her clients let go of things that do not spark joy and happiness. She focuses on giving her clients the tools, methods, and techniques to transform their lives and homes through decluttering and organizing
5. Wall shelves
According to Eileen Roth, author of Organizing For Dummies, available at Amazon, wall shelves are another easy solution that anyone with a small bedroom cannot afford to snooze on. This is because they do not take up any floor space.
Eileen recommends installing shelves at least 6 feet tall, as this will maximize storage potential. She also suggests using pieces with adjustable shelves and adding a few baskets or bins to store small items.
Eileen Roth is an organizing expert, speaker, and author of Organizing For Dummies. She named her company Everything in its Place because she truly believes that you can put everything in its place.
Where should I put my bed in my room to maximize space?
Start by putting your bed frame in the center of the most visible wall. (It's usually the wall facing the doorway). Putting your bed frame in the center will give your small bedroom layout symmetry so you can make the most of your space. You'll have enough space to jump under the covers from both sides.
---
As you can see, there are a number of tips and tricks you can implement at home to make your bedroom look and feel bigger. Utilizing smart storage and the room's vertical space you can maximize its functionality while still keeping it a relaxing, clean space for you to unwind.
Sign up to the Homes & Gardens newsletter
Decor Ideas. Project Inspiration. Expert Advice. Delivered to your inbox.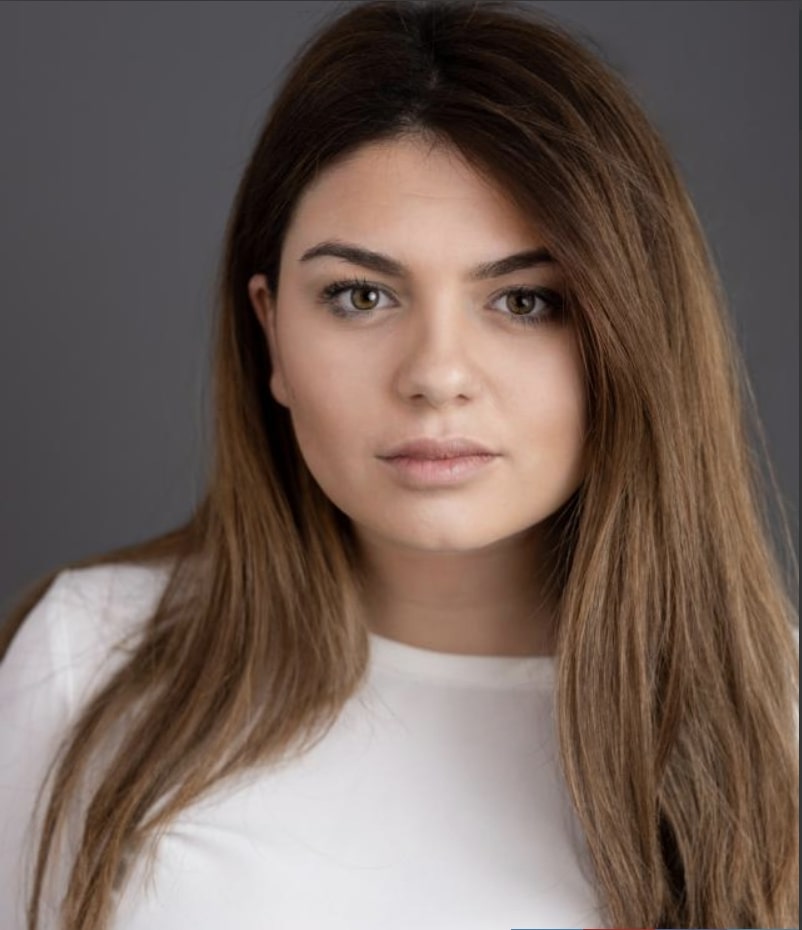 Seraphina has been working with Homes & Gardens producing articles across its website. She loves to decorate and also grow her own produce from her home in London. Her previous experience includes working at Women's Health and Fabulous Magazine's.