Is making a bed hygienic? The icky reason I keep mine unmade
And what to do instead...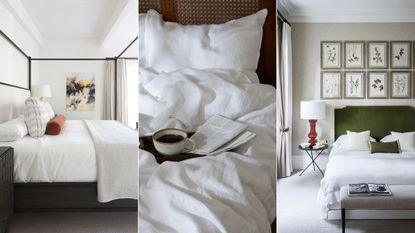 (Image credit: Future)
When I was little, my mom insisted that I made my bed every morning as soon as I woke up, and despite the grumbling, I did so religiously. Making your bed is supposed to set you up for the day ahead and will also make sure that your bedroom ideas look their best – I've even investigated how to style a bed, because a well-made bed has a boutique feel, right?
While this is true, I recently discovered that I shouldn't make my bed as soon as I wake up – it is, in fact, unhygienic.
Instead, you should hold off on making the bed and give the sheets a chance to air.
Why I don't make my bed when I wake up
'The typical adult sheds 1.5 grams of dry skin a day, and with a large amount of time spent in bed, a high amount is found in the bedsheets. These skin flakes attract dust mites, one of the most common causes of asthma and allergies,' explains sleep expert April Mayer from Amerisleep. 'Dust mites have an ideal temperature of 59-69°F, which is also the recommended temperature for getting a good night's sleep. This makes bedsheets an excellent habitat for dust mites.'
By airing your bed in the morning, you are cooling down the sheets and as such making it a less hospitable environment for dust mites. If you make your bed as soon as you wake up, you trap this warmth which will enable dust mites to multiply and can lead to an increase in allergies.
Step-by-step guide to airing your bed
It is also important that you know what bedding material is best and avoid these bedding mistakes to ensure good sleep hygiene as well as good bed hygiene.
1. Take your duvet and comforter off the bed
I start by removing my duvet and comforter as soon as I get up, and then I hang it over the wardrobe door to air. If the weather is good, I will even hang my duvet over the washing line – this gives it a lovely fresh scent and the sun will help to kill any bacteria.
'Airing your bedding out a few times a week can also make a real difference. Simply hang your duvet over a wardrobe door or on the back of a chair, ideally without its duvet cover on,' advises Karen Innes, NPD Manager at bedding specialist Slumberdown. 'Another benefit of this is that it allows your bed, as well as the duvet, to ventilate properly. Dust mites hate natural light and fresh air so this is a simple way to prevent build up.'
2. Refresh your pillows
Don't forget that your pillows need airing too. I always start by removing them from the top of the bed and shaking them – this cools them down, removes any dust, and helps to redistribute the feathers.
Once a month or so, I place them in the tumble dryer on a no-heat cycle with some tennis balls to help fluff them back up.
'If you are particularly allergic to dust mites, you may want to invest in some dust mite covers for your mattress and pillows. These covers create a barrier that dust mites cannot penetrate, helping to reduce your exposure to them,' advises Martin Seeley, sleep expert and founder of Mattress Next Day.
3. Remake the bed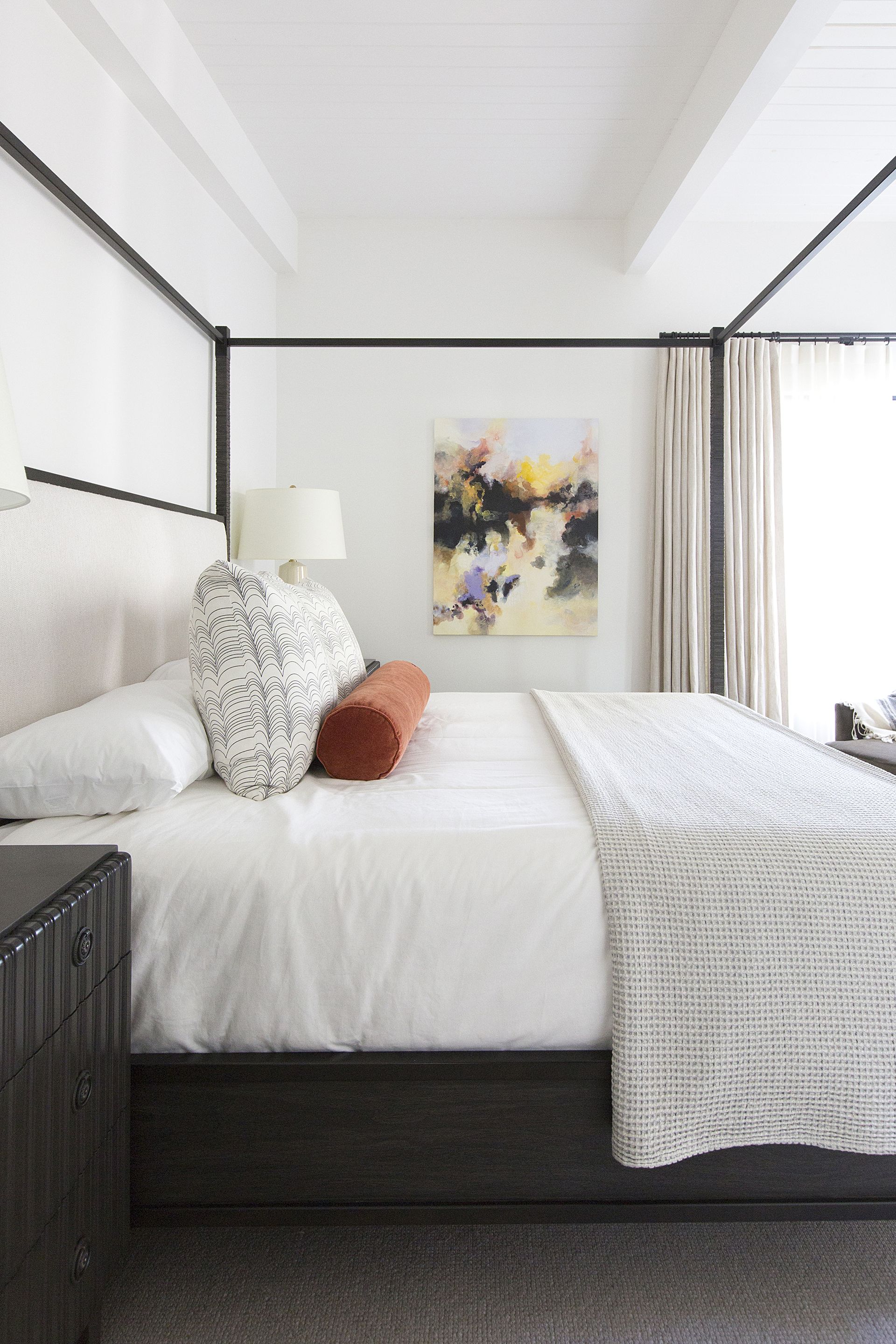 Once everything is aired and fresh, I then remake the bed. Remaking the bed is much as you would imagine it – I start by returning the freshened duvet to the bed (sometimes with a spritz of linen water to reinvigorate the sheets). I fold the duvet back – so half the bed is exposed to allow the mattress to continue airing. Then add the freshly plumped pillows and any throw cushions.
4. Wash your bedding once a week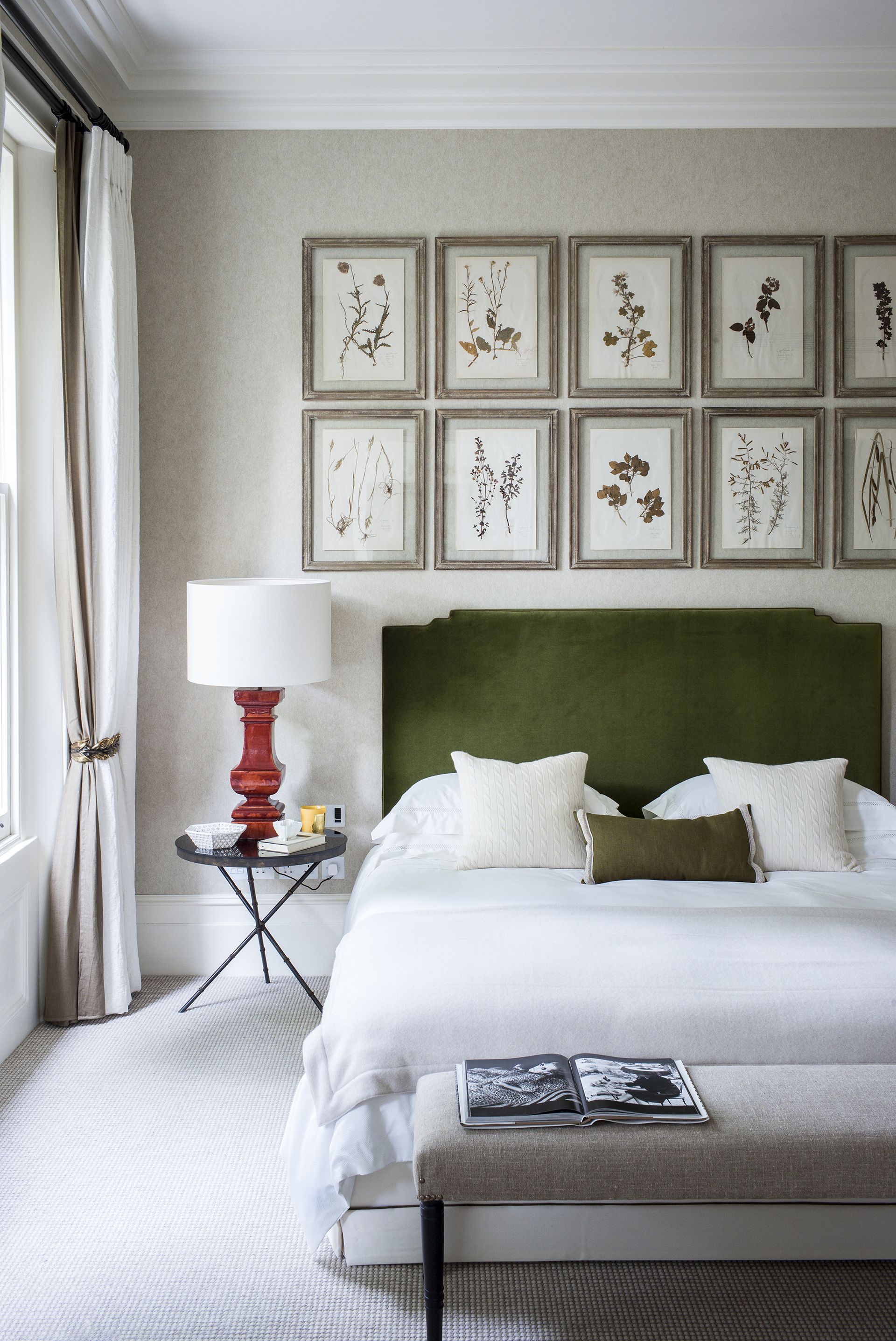 I wash the sheets once a week – on a Sunday so I can start the week with fresh sheets. While I enjoy the clean start to the new week, washing your sheets weekly is also backed by science.
'After one week, pillowcases and sheets contain between three million and five million CFUs (colony-forming units) of bacteria per square inch – that's 17,442 more bacteria than a toilet seat!' explains experts from eco-friendly cleaning company Bio-D.
Wondering how often you should wash sheets and bedding? Duvets and pillowcases washed once a week will help keep bacteria at bay.
It is vital to ensure that you know how to wash bed sheets to prolong their life and ensure that it is clean.
As with washing pillows, washing electric blankets, and washing down comforters, you mustn't overload the washing machine. You also need to know how to read laundry symbols as this will determine the right temperature – wash at the highest temperate allowed to kill bacteria. You can even add Lysol Laundry Sanitizer Additive to the wash – it has antibacterial properties and kills 99.9 per cent of bacteria.
Sign up to the Homes & Gardens newsletter
Decor Ideas. Project Inspiration. Expert Advice. Delivered to your inbox.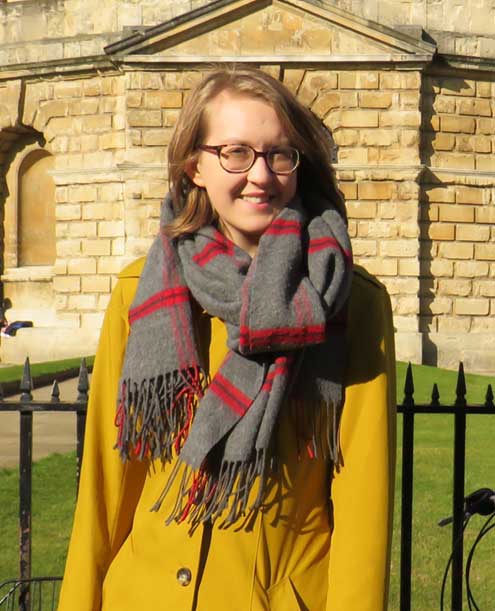 Content Editor and Sub-editor
Having graduated with a first class degree in English Literature, Holly started her career as a features writer and sub-editor at Period Living magazine, Homes & Gardens' sister title. Working on Period Living brought with it insight into the complexities of owning and caring for period homes, from interior decorating through to choosing the right windows and the challenges of extending. This has led to a passion for traditional interiors, particularly the country-look. Writing for the Homes & Gardens website as a content editor, alongside regular features for Period Living and Country Homes & Interiors magazines, has enabled her to broaden her writing to incorporate her interests in gardening, wildlife and nature.