Experts tell us to steer clear of these 9 family room layout mistakes
For a comfortable, functional and inviting space, learn the layout mistakes to avoid in your family room – and how to get it right, instead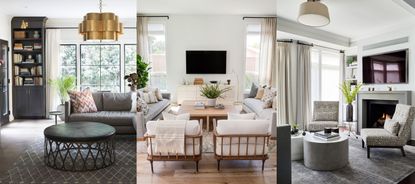 (Image credit: Fiorella Design | Lindye Galloway Studio + Shop/Chad Mellon | J. Patryce Design)
A busy, often multifunctional space in the home used for relaxing, entertaining, gaming, and more, a family room should embody a practical and stylish design that can seamlessly adapt to changing uses and occasions with ease.
The right family room layout needs to perfectly cater to the size of your chosen room, as well as work in harmony with the exact needs of your space.
With the help of a whole host of interior design experts, we will guide you through the family room layout mistakes to avoid, so you can design a successful scheme that is united with your family room ideas, and that can be used and appreciated by all.
Avoid these 9 layout mistakes in your family room
Whether you use a family room for cozy movie nights, or simply for reading and relaxing, having the right layout can make all the difference in how you use and enjoy the space, so read on to find out the family room layout mistakes our experts want us to avoid.
1. Ignoring traffic flow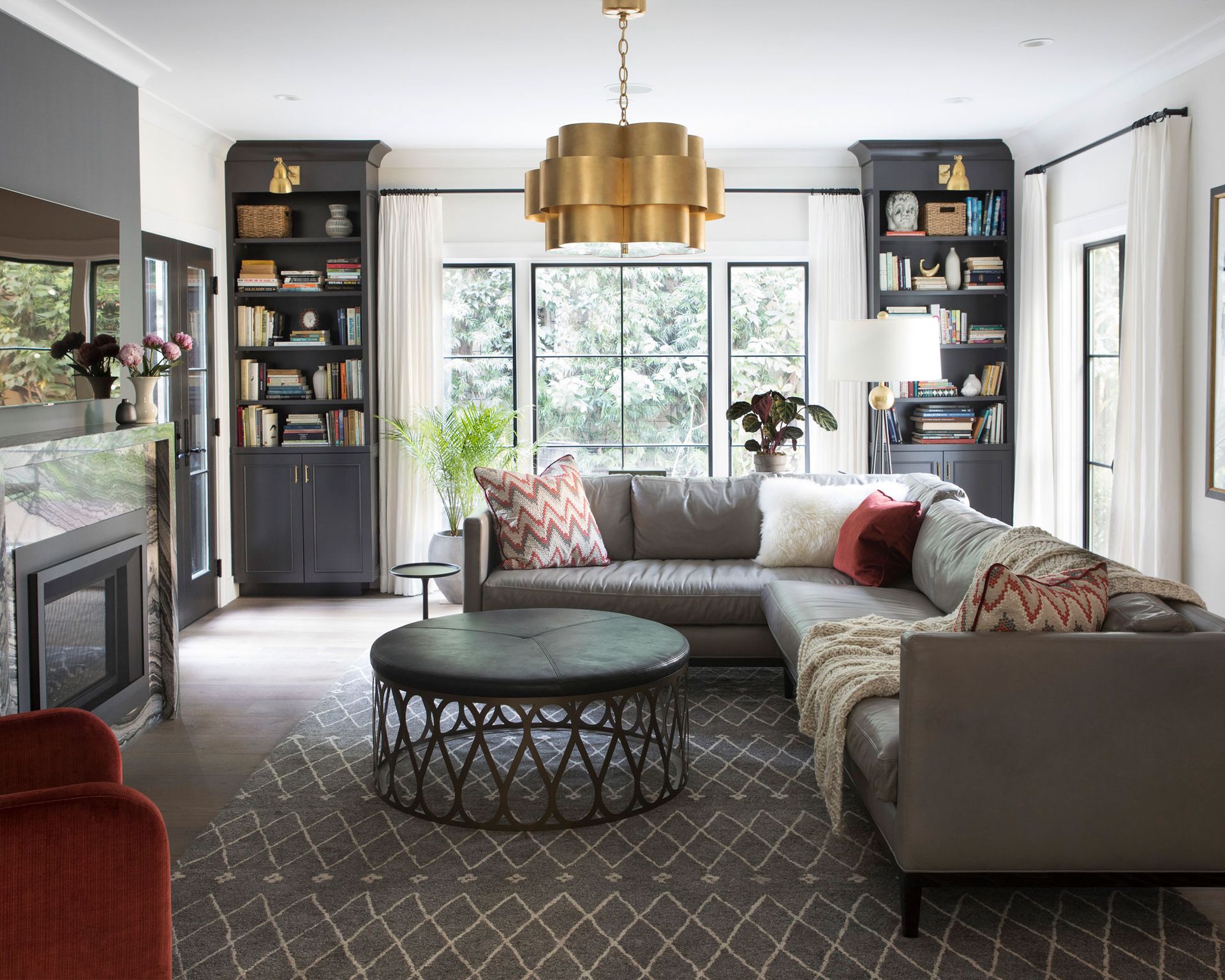 A family room is often one of the busiest, high-traffic areas in the home, and your layout should prioritize clear pathways and a smooth sense of movement throughout the space.
'Avoid blocking natural pathways or obstructing views, which can make a family room feel closed off and uninviting. Sometimes it takes a few weeks to see how you naturally use a space, so be open to moving things around if you don't get it right the first time' advises interior designer, Sonnaz Nooranvary.
Ensure to leave enough space between big pieces of furniture and create a clear pathway into the room that easily leads you to your main seating areas.
UK-based interior designer Sonnaz Nooranvary founded her design firm, Sonnaz Ltd in 2011, later launching furniture and soft furnishing brand, House of Sonnaz; renowned for its sustainable craftsmanship and ethical manufacturing.
2. Having too much furniture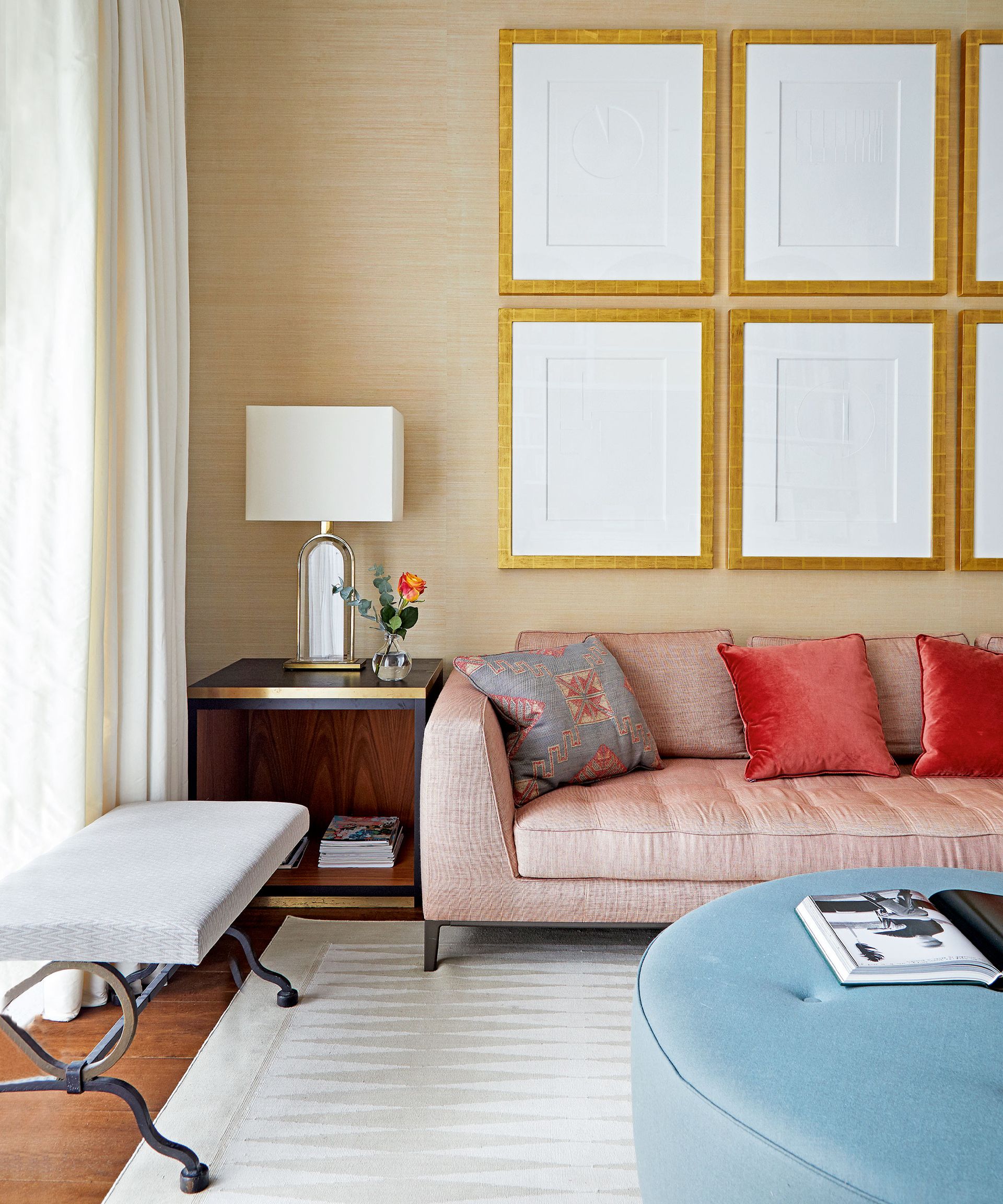 Jeanette Fusco, interior designer at HiHomePicks says, 'too much furniture can make a family room look cluttered, and it can also make it difficult to maneuver around the space. Instead of cramming too much furniture into the room, consider using versatile pieces that provide extra seating when needed, such as ottoman ideas or folding chairs. Another solution is to opt for multi-purpose furniture pieces that provide storage or can be used for seating and storage.'
In an exclusive interview with Homes & Gardens, interior designer, Breegan Jane, also shares her thoughts on using too much furniture in a family room.
'I think a lot of coffee tables are useless, it's just a catchall – and it's too low down to eat at or have a snack at! Instead, I really like to use small occasional tables that can either slide halfway under the couch or just hold a mug and a little snack. Taller tables in a living room or family room set up is something I think we're seeing a lot more – especially stackable coffee tables with a nest of different heights.'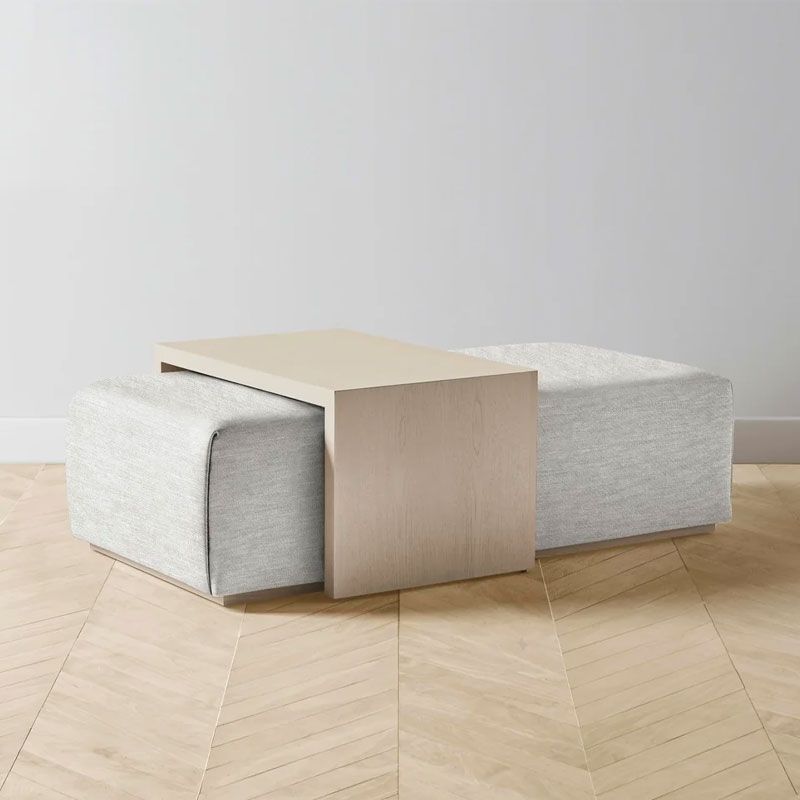 This versatile ottoman and coffee table features a large upholstered structure with a moveable solid ash table that sits atop.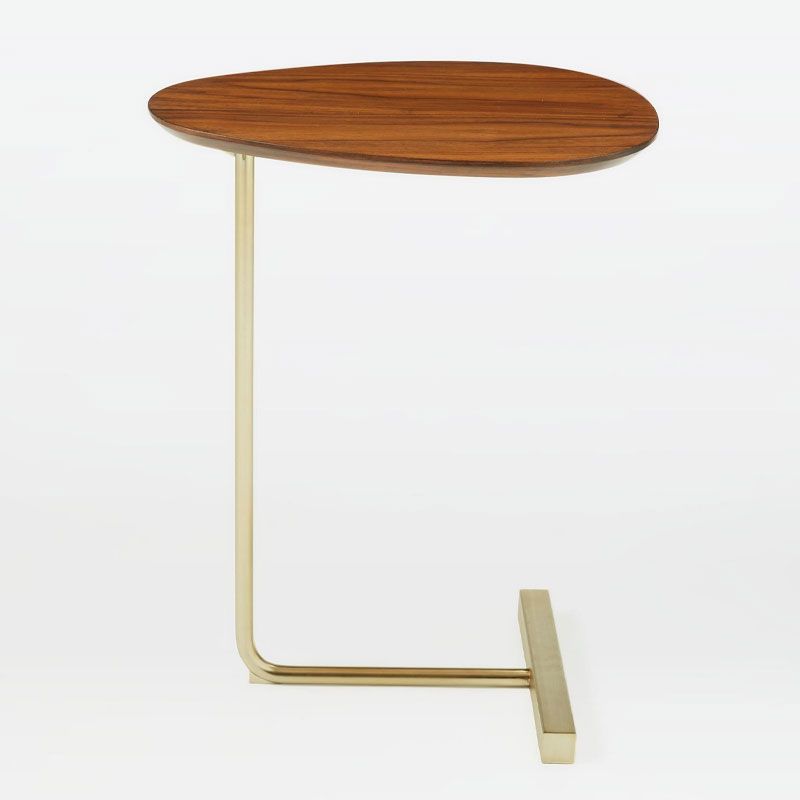 Charley C-Side Table (19")
This slim side table features a sleek T-shaped base that can slide easily under a chair or sofa, with the organic, wooden tabletop sitting at lap height.
For over a decade, Jeanette has been an interior designer for private residences and businesses, as well as working as an expert consultant at online furniture retailer, HiHomePicks.
Breegan Jane is a TV host, designer, entrepreneur & philanthropist in Los Angeles. Breegan's signature style meshes the artistic and elegant with livable comfort. She achieves a stunning, modern aesthetic with decor that maximizes elegance and fosters simplicity, serenity, and supreme comfort.
3. Or, using the wrong sized furniture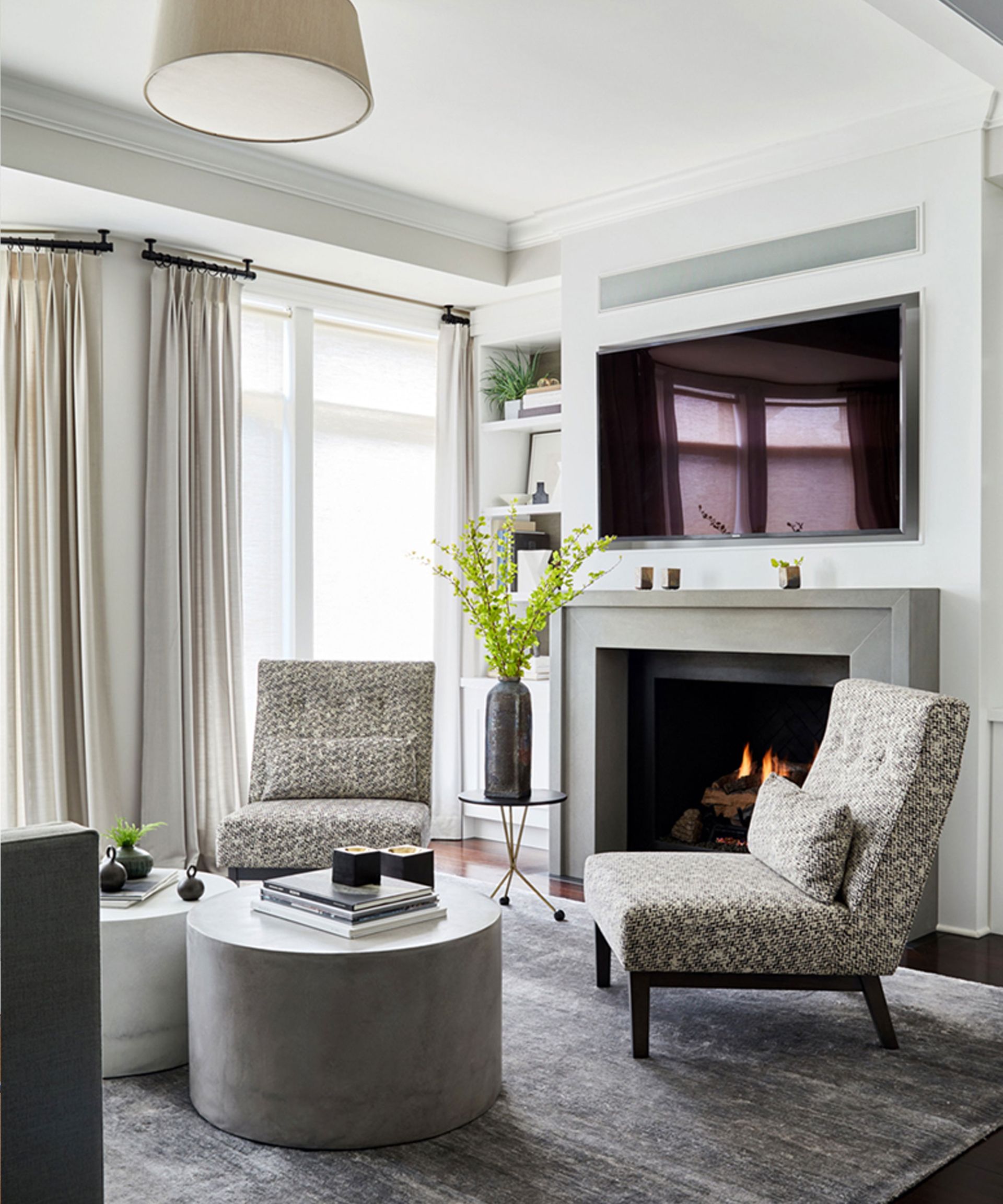 'It's also important to choose family room furniture that fits the size of the room, and to position furniture in a way that allows for easy movement. When deciding where to place furniture, consider the primary purpose of the room.
For example, if the room is used for family movie nights, arrange the furniture so that everyone has an unobstructed view of the television. If the room is used for playing board games, position the furniture in a way that allows for easy access to the game pieces' advises Jeanette Fusco from HiHomePicks.
You do not want to take up valuable space in your family room with furniture that is too big – and you also shouldn't fill a larger space with furniture that feels too small! Picking furniture that complements the size of the room will only help to create a more harmonious layout and a good sense of balance.
4. Forgetting to zone the space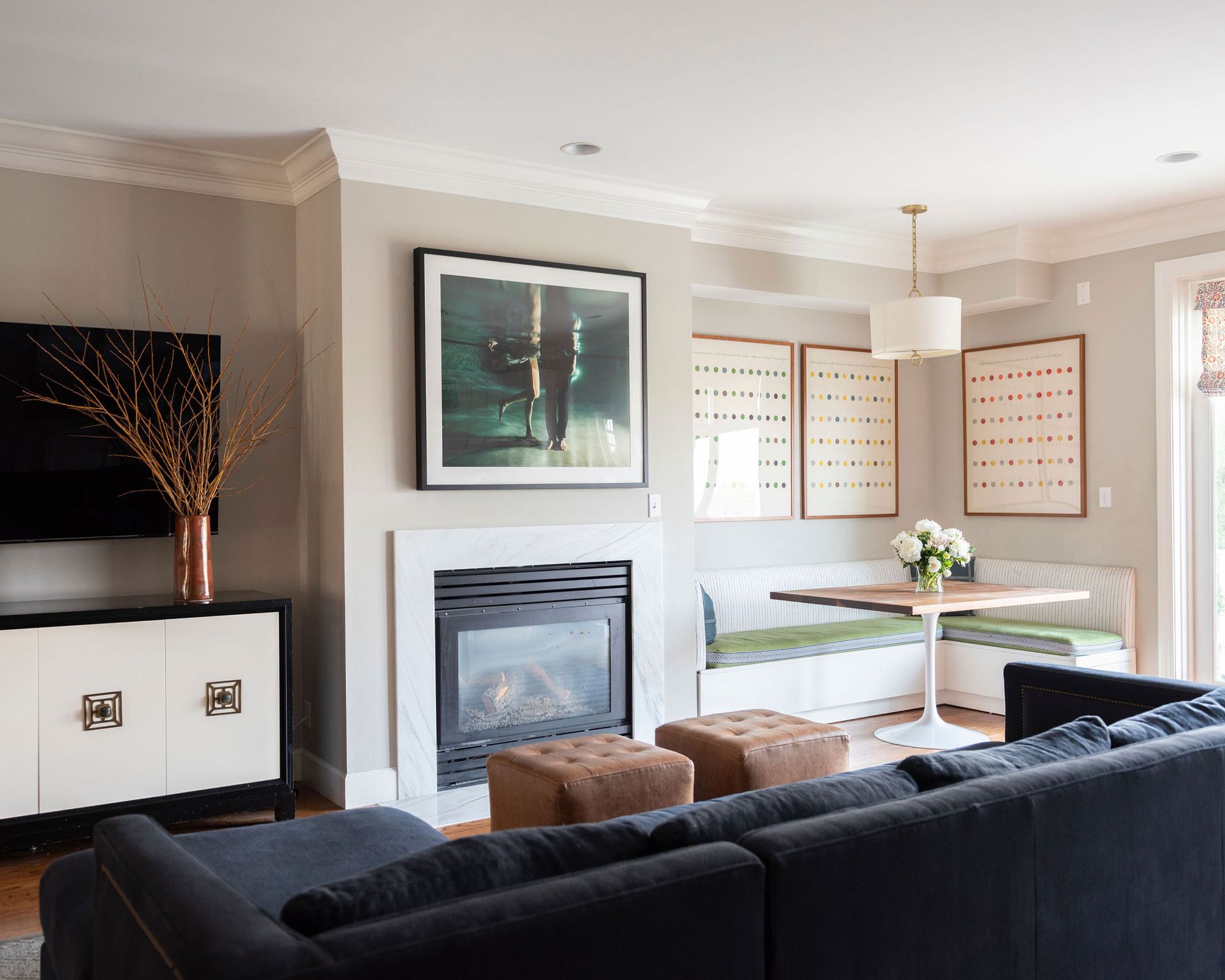 A family room is a space that will greatly benefit from zoning. This will not only create a more functional layout, having separate zones, e.g. for relaxing, eating and play, will only help to make the most out of the space used by the whole family.
As shown in this modern family room, designed by Margaret Ash Design, the room has been subtly separated into zones. The large sofa and small poufs create a relaxing and engaging seating area to sit with friends and watch TV, with the square table and banquette seating establishing a more formal area which can be used for eating, working, games and more.
5. Ignoring the importance of storage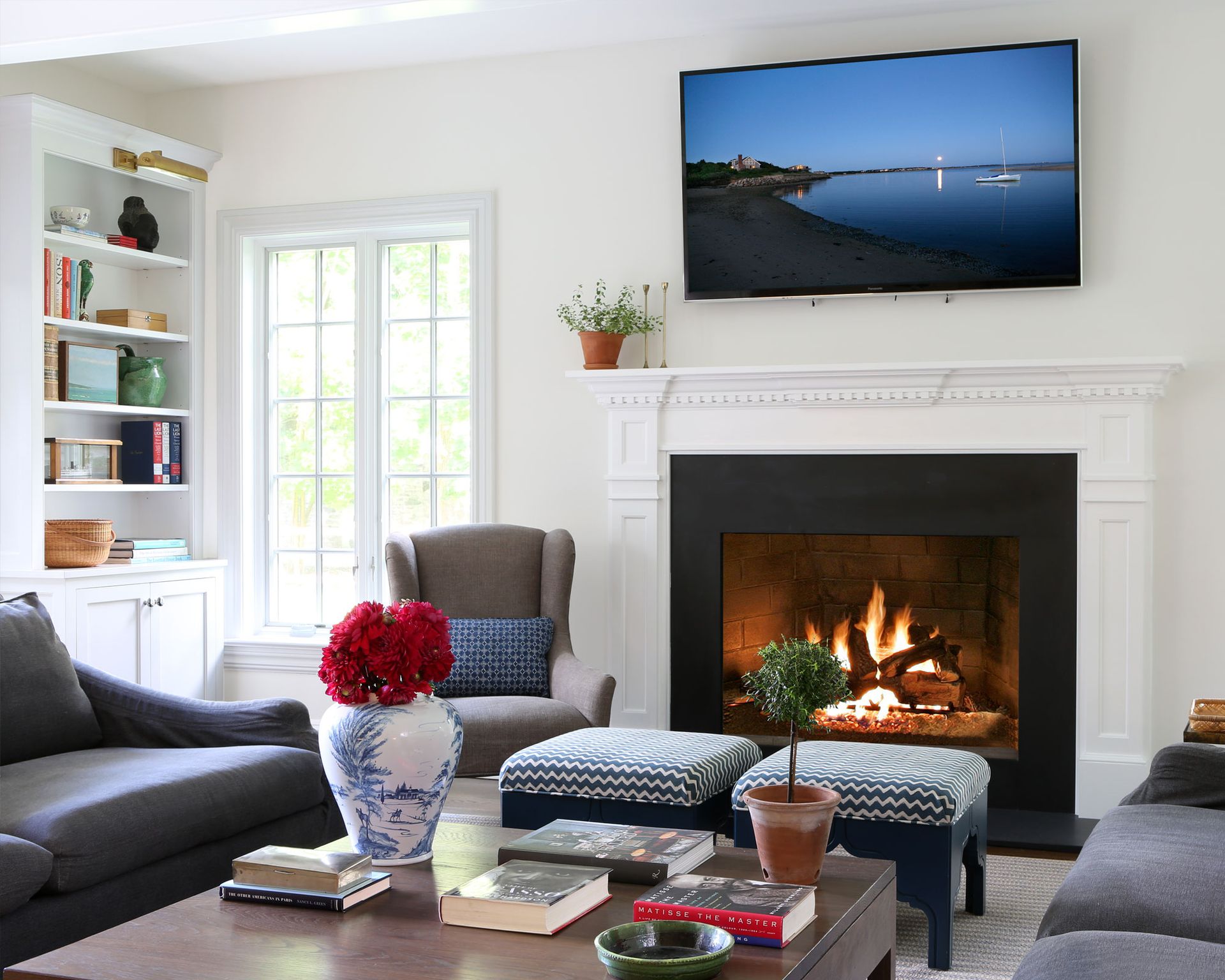 'Storage in busy family rooms is key. Look for a storage footstool which can house magazines, tv remotes, gaming remotes and leads, but that can also be used as a place to serve snacks, too!
You'll also want lots of shelving to store and display books, ornaments and objects. I think built-in shelving is more sturdy than a freestanding bookcase that could get knocked over. Keep a stash of boxes and baskets too to store toys, as well as extra blankets for colder days,' says interior designer, Maxine Brady.
Just like you would prioritize living room storage ideas, the right storage, such as shelving and cabinets, will make your family room layout feel more calming rather than cluttered.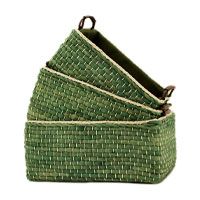 Woven Maize Storage Baskets, Set of 3
Perfect for storing toys, remotes, throws and more, these baskets can sit neatly inside a draw, or be displayed on shelving, helping to tidy and organize your family room.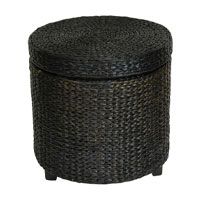 Oriental Furniture Rush Grass Storage Footstool
A footstool, storage chest and additional seat all in one, this multipurpose footstool from Walmart features a simple, round design and has been crafted from rattan style rush grass woven on a wooden frame.
With over 20 years experience in the interior design industry, UK-based designer Maxine Brady has designed thousands of rooms for magazines, TV shows, brands and private clients.
6. Not planning your layout to the exact size of your space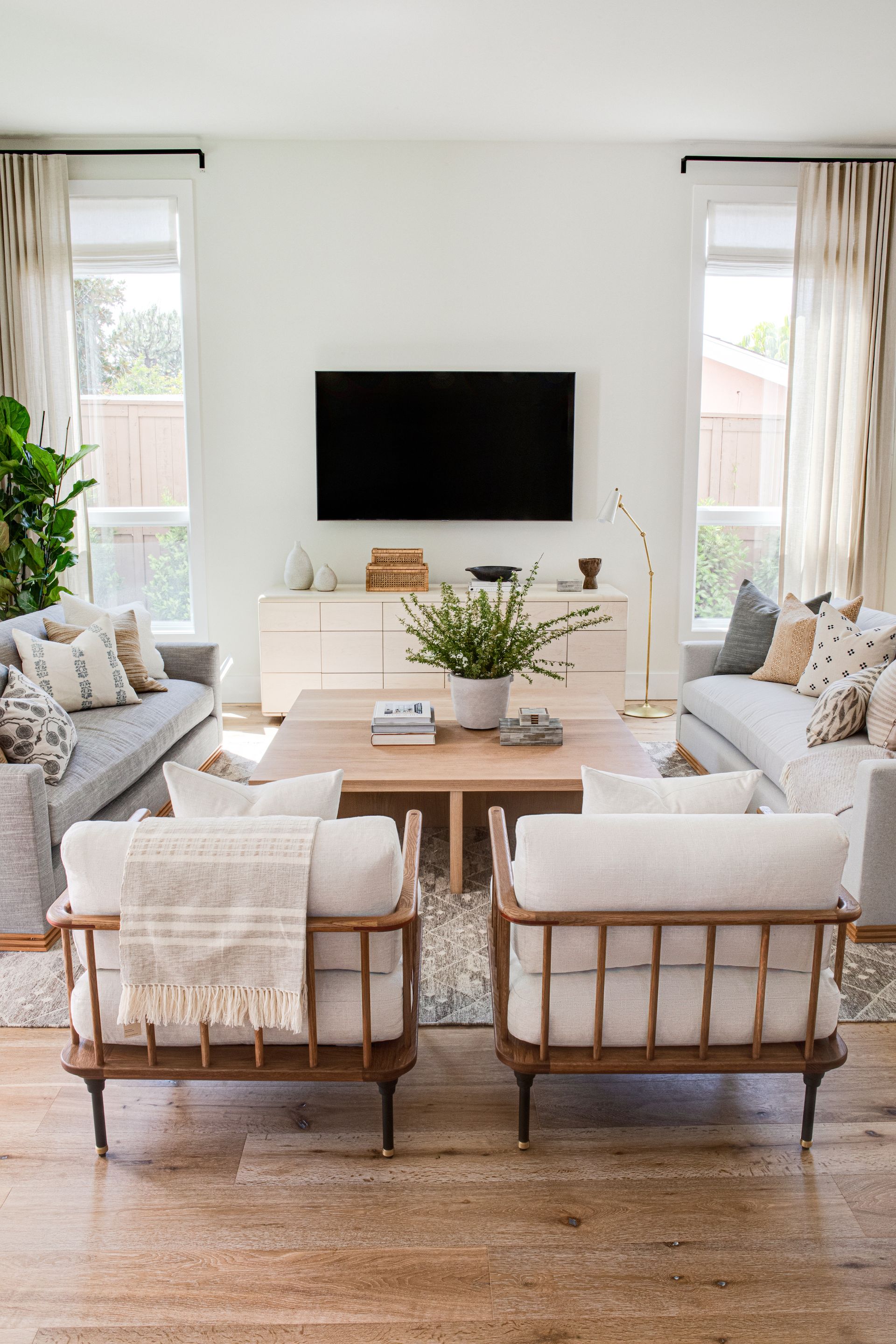 Of course, every family room is different, for example, those with a small space may not be able to create as many zones as those with a larger room, so planning your layout so it works with the exact size of your family room is key.
For example, Sonnaz Nooranvary says, 'for smaller family rooms, a more traditional layout with a sofa and chairs facing a focal point such as a fireplace or TV can work well. It's then helpful to have small cubed or round stools which could act as magazine storage or could be pulled up and used as an additional seat if required.'
Whereas in a larger family room, your layout may be clearly defined by separate zones, creating through the positioning of furniture and lighting.
7. Focusing your layout around a TV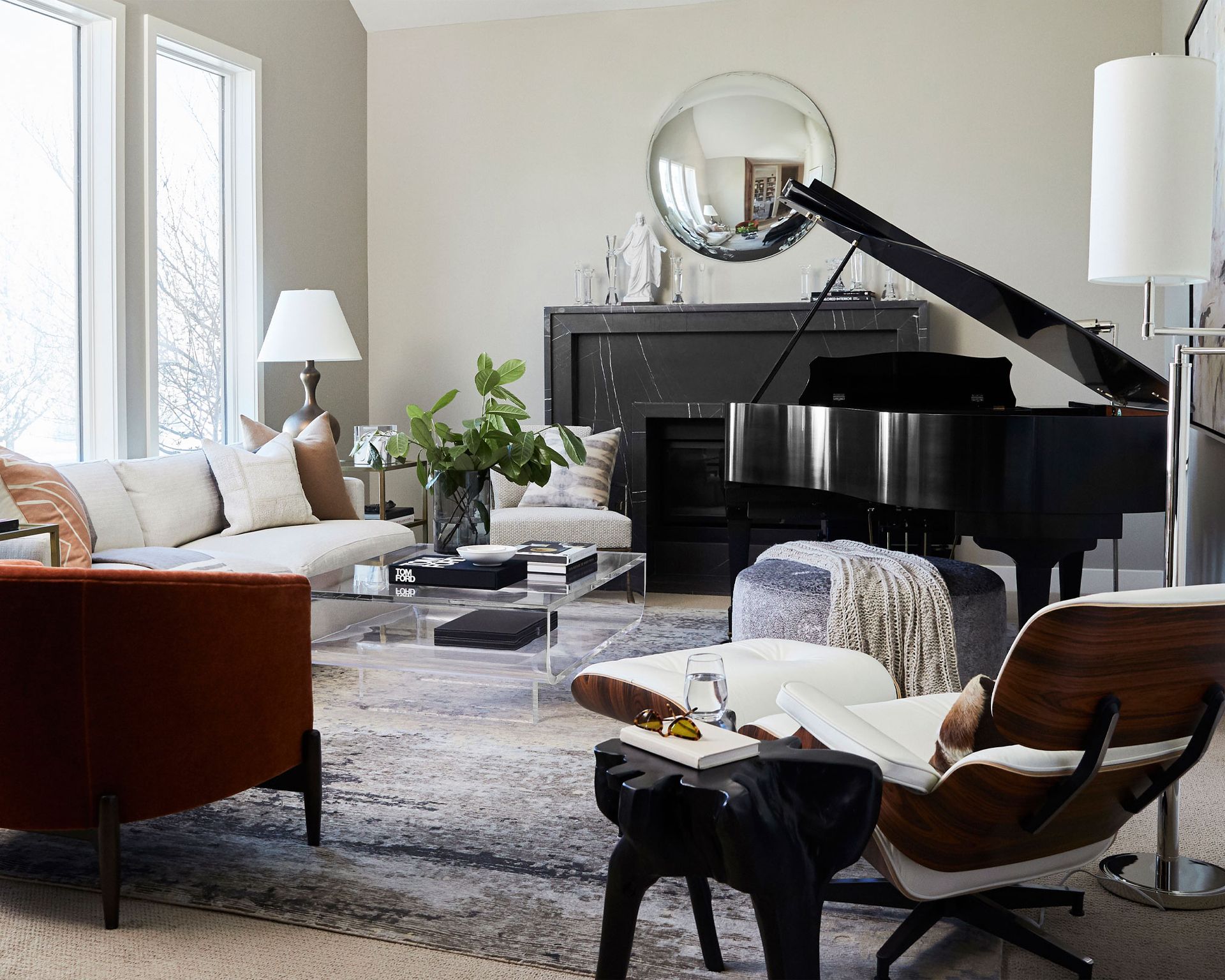 'As tempting as it is to make family room TV ideas the focus of your family room, placing your TV so it is smack bang in the middle of your room (either wall mounted or overtaking a corner) means it dominates the space, making that the sole purpose of the room.
If you want your family room to be a space where you relax together, then it would be better to blend your TV into your scheme, either in a TV cabinet, with TV stand decor ideas, or hidden behind a screen, so that your family room becomes more relaxing.' advises Maxine Brady.
Another way to create a focus away from your TV in your family room is to opt for moveable, rotating furniture, as Breegan Jane explains.
'I think when it comes to family rooms, one of the things that I like to consider with layout is that most of the time we're doing movie nights in those areas, and if you have chairs that face the couch but not the TV, one of the best solutions for that is rotating chairs on a swivel, so you can go from a conversational area to facing movie time with ease.'
8. A lack of layered lighting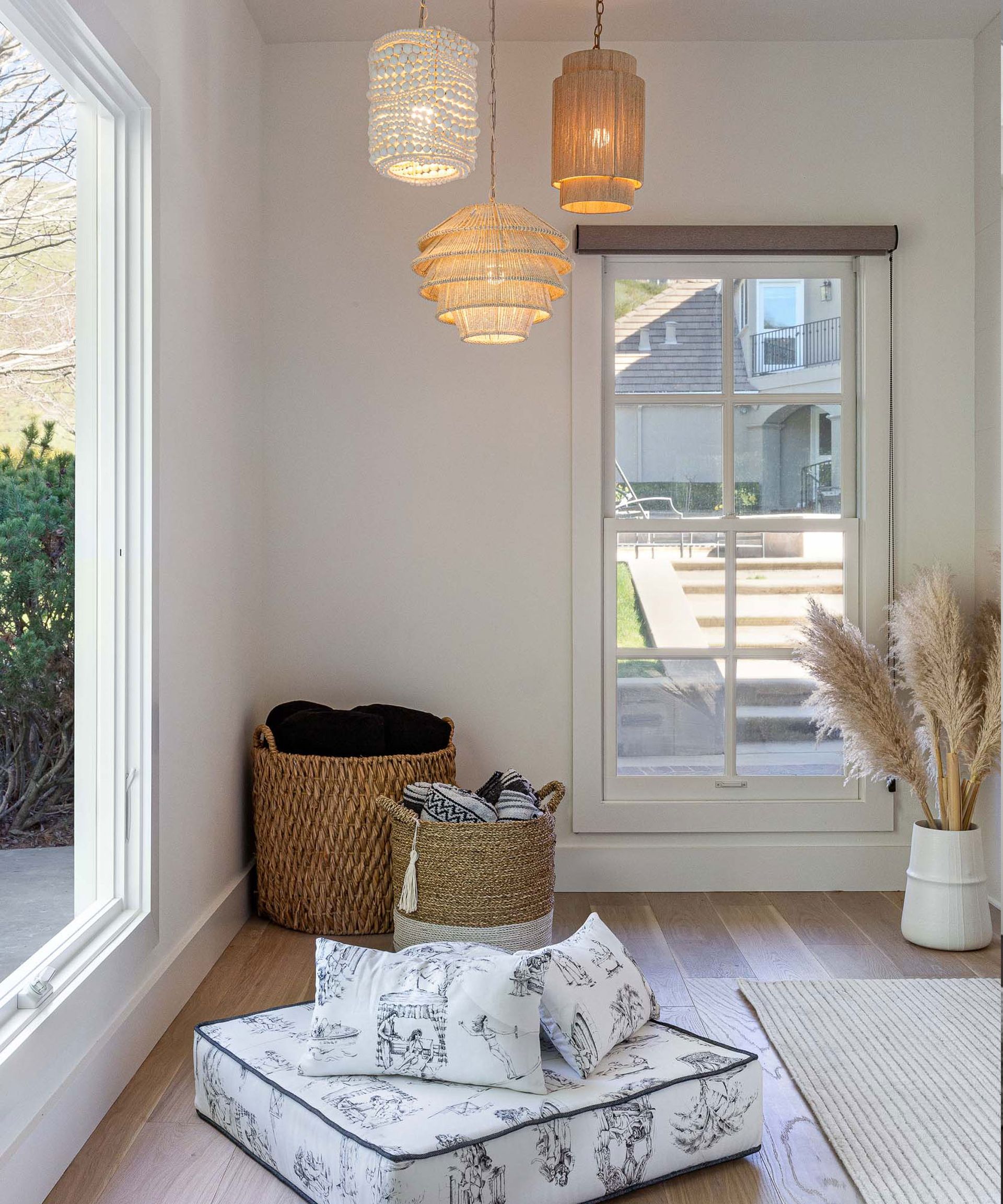 'Family rooms will be the most hardworking room in the house – so you'll need them to be well lit for morning play, to cozy evenings in.
Layer your lighting, with overhead pendant lights for gloomy days, and lamps dotted around for a cozy atmosphere. Mix your table lamps with task lights for crafting afternoons or for doing homework. And then use a tall standard light for when you're watching TV (a higher light won't reflect on your screen)' says Maxine Brady.
Using a mixture of layered lighting will help set up your family room for different tasks and help establish a more cozy and inviting layout.
9. Not considering how you will use the space day to day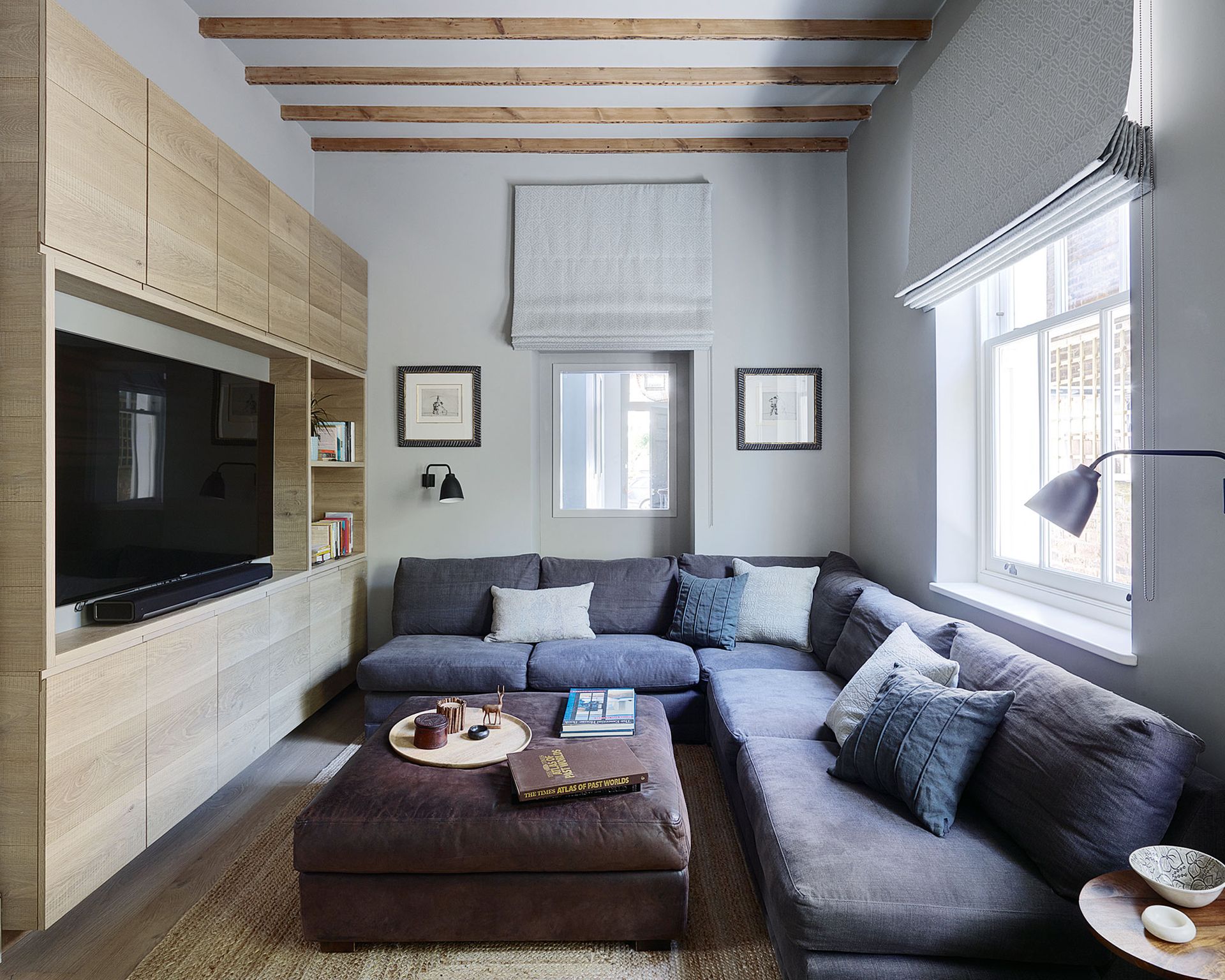 Thinking carefully about how you will use your family room each day will only help you to create a more functional and personalized layout unique to you and your family.
Maxine Brady says, 'have a think about how you use your family room. If you have a separate adult living space, and your family room is used more during the day as a playroom or in the evenings for movie nights, then you'll want your family room to have a practical layout that is geared towards children and entertainment.
If your family room turns into an adult space at night – then the layout is going to need to work harder with lots of clever storage solutions for toys and games, dual-purpose furniture, and lots of task lighting solutions.'
FAQs
How much seating should you have in a family room?
A family room is one of the main rooms in the home that will benefit from lots of seating.
A versatile space used for entertaining, relaxing and more, creating various zones of seating will only help to make the room more functional and comfortable for you and your guests; from a central seat space, such as one of the best couches, to more flexible, informal seating such as ottomans, benches and stools – just remember not to overcrowd the room!
Of course, family rooms come in all different shapes and sizes, so there are no specific set rules on how many seats are best, the right amount of seating all comes down to how you will use the space day to day, and whether you will require additional seating for when using this space when hosting.
---
When designing a family room in your home, working out exactly how you will use the room day to day, and choosing furniture designs that will sit comfortably in the size of the space, will help you to create a comfortable and enduring layout that is matched with the needs of you and your family.
Sign up to the Homes & Gardens newsletter
Decor Ideas. Project Inspiration. Expert Advice. Delivered to your inbox.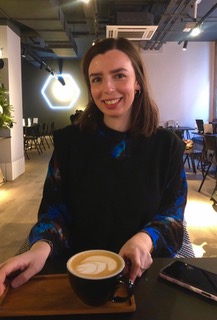 Zara joined Homes & Gardens in February 2022 as a Content Editor. After studying English Literature at University, she worked as an Ecommerce Website Editor, Content Writer and Buying Intern at multiple independent businesses within the luxury retail and lifestyle sectors. Her role at Homes & Gardens unites her love, experience and passion for the world of design and desire to create inspiring written content. She enjoys nothing more than discovering new trends, brands and products, whether that be in fashion, interior design or lifestyle.