Gaming bedroom ideas – 8 ways to successfully style an entertainment area in a bedroom
Get clever with your gaming bedroom ideas, and turn your sleep space into a discreet and stylish entertainment area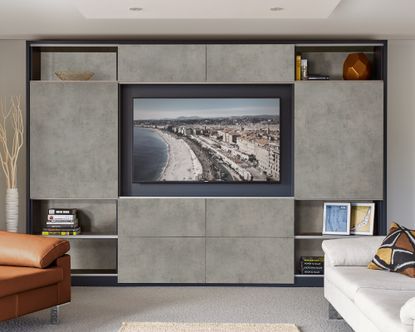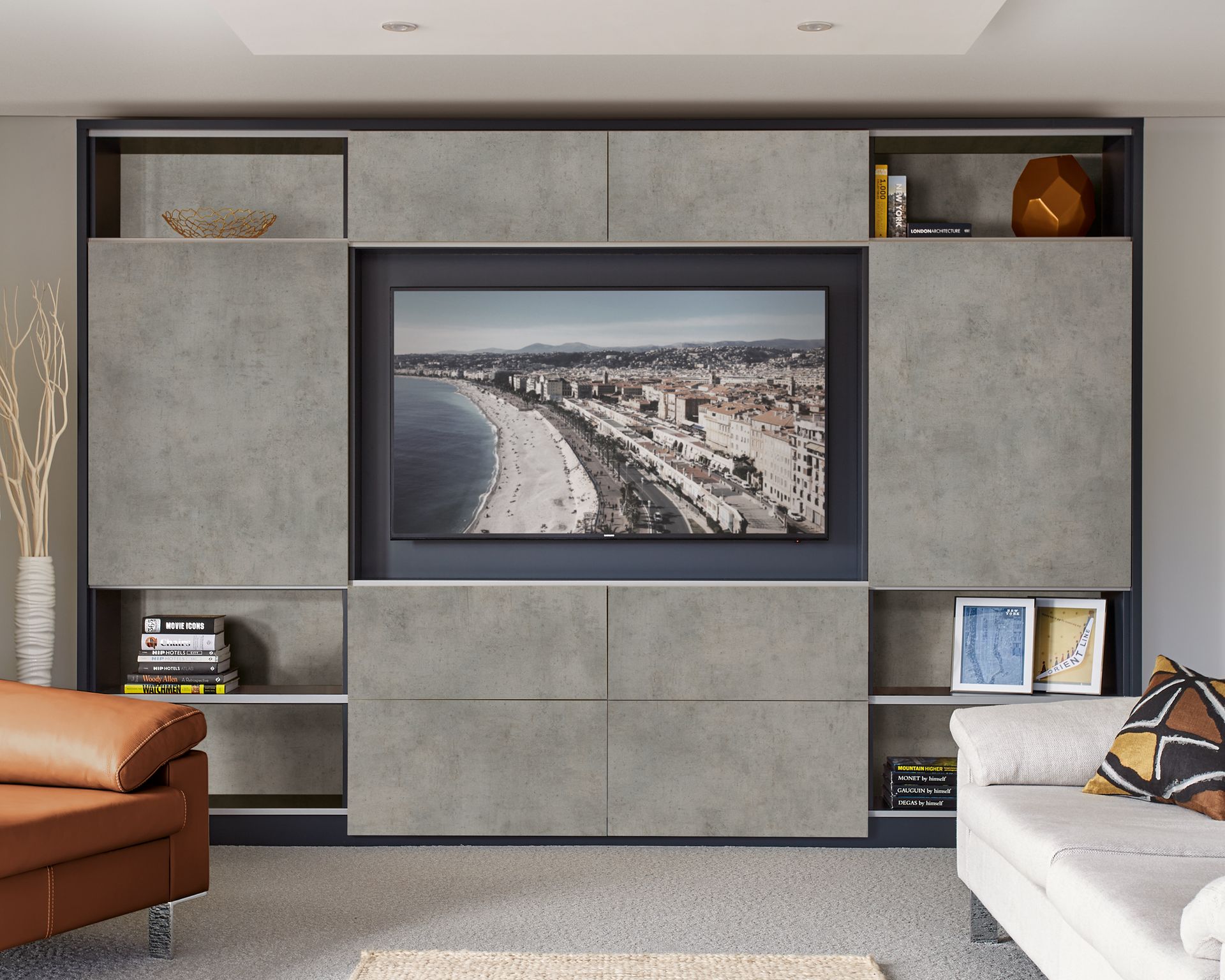 (Image credit: Neville Johnson)
Grab the popcorn and your closet friends, because these gaming bedroom ideas will inspire you to curate an entertainment space that the whole family can enjoy.
Aside from all the fun and games, incorporating a gaming station into your bedroom ideas requires a deft touch. While settling into the most comfortable room of the house to watch your favorite shows and play your favorite games is hugely tempting, you need to remember that the bedroom needs to act as a calming space to aid sleep when not used as an entertainment center.
This means many people prefer to have a way to conceal a television or games console when not in use, or at least keep its presence fairly discreet. Alternatively, the television can become an integral part of more modern wall decor ideas – having taken the time to find the best TV for your room, then why not show it off? Either way, you'll just need to ensure you get the balance right.
Gaming bedroom ideas
From clever ways to conceal your technology to methods for turning a TV into a contemporary design feature, we asked the experts for their top tips and found some gaming bedroom ideas and bedroom TV ideas inspiration that will make you want to entertain yourself and your family.
1. Hide the TV behind panels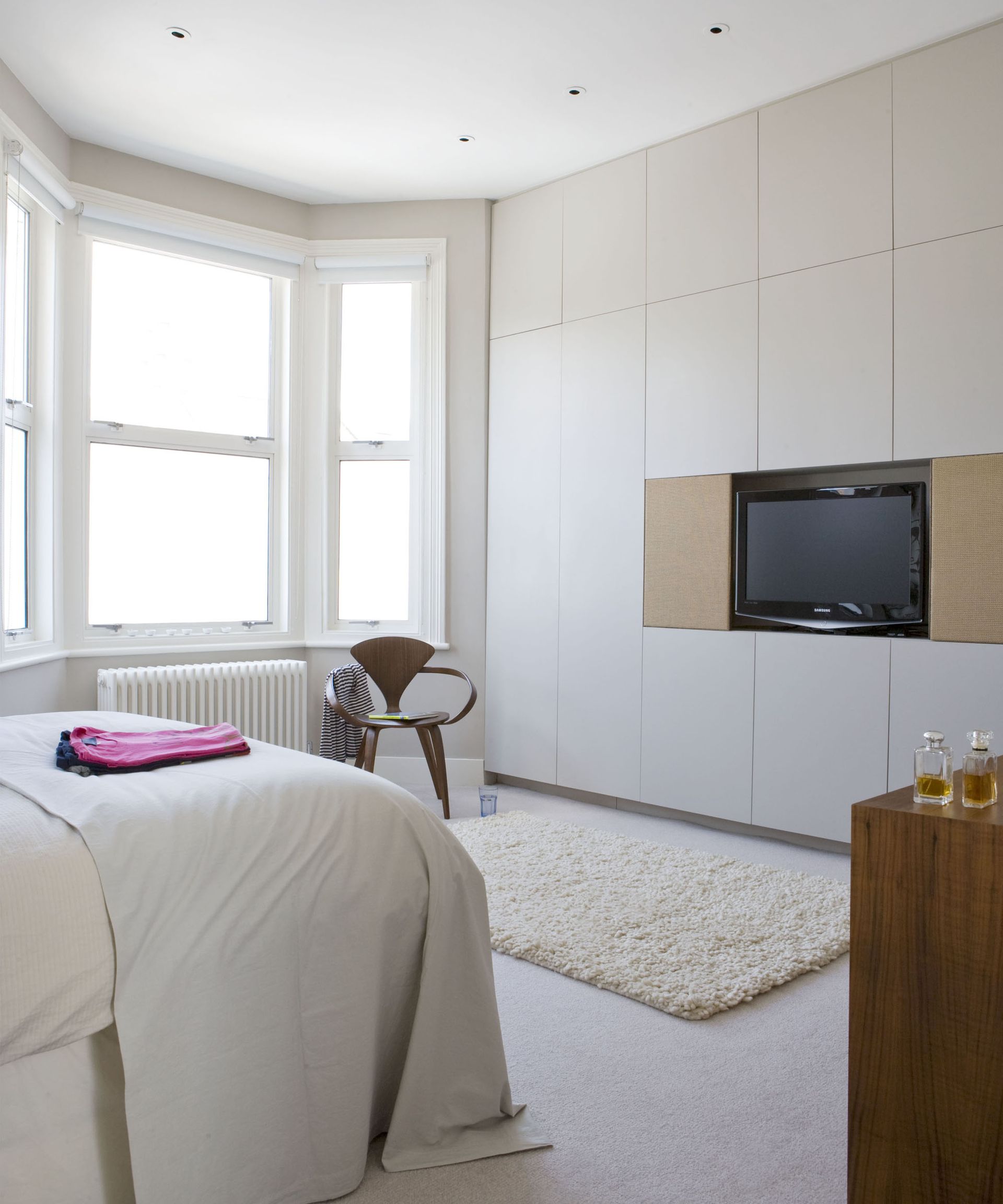 'If you're looking to fully embrace the modernity of the bedroom television, pair it with simple bedroom ideas for a neat and discreet aesthetic,' says digital editor Jennifer Ebert. Framing a TV with a minimalist aesthetic will fit with its clean-cut lines, and also mean the room doesn't feel too busy once the television is switched on. In this room, the black television actually contributes to the choice of a pared-back, almost monochrome color scheme.
2. Ensure light levels are adequate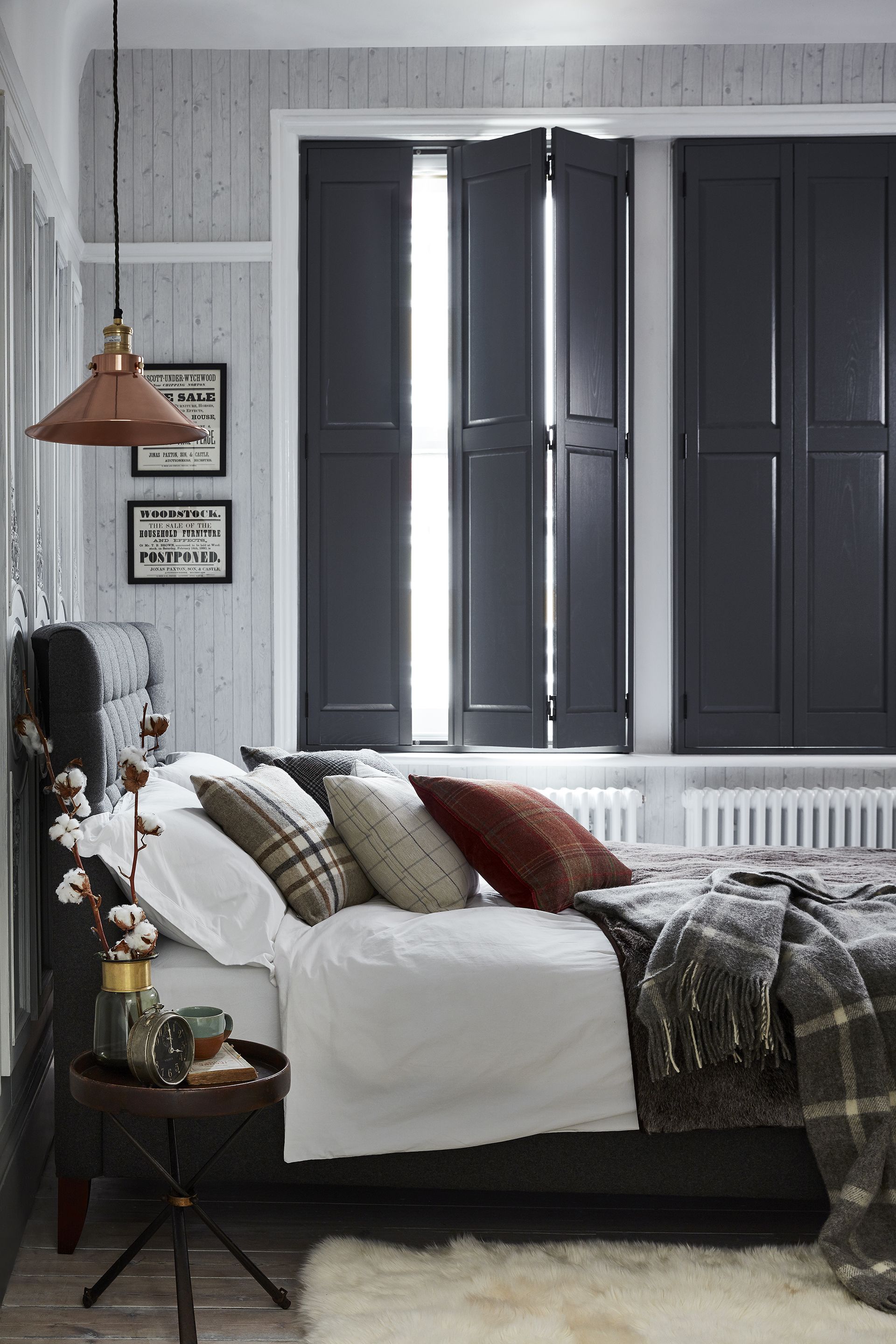 'Light plays a major role in how effective a gaming bedroom is, so ideally you are looking for complete darkness for optimum viewing quality,' says Sam Tamlyn, managing director at California Shutters. 'Plantation shutters when closed achieve significant light reduction, especially when compared to curtains or blinds, solid shutters that are made up of one solid panel, resulting in a near blackout effect – perfect for gaming.'
3. Create a rest and relaxation zone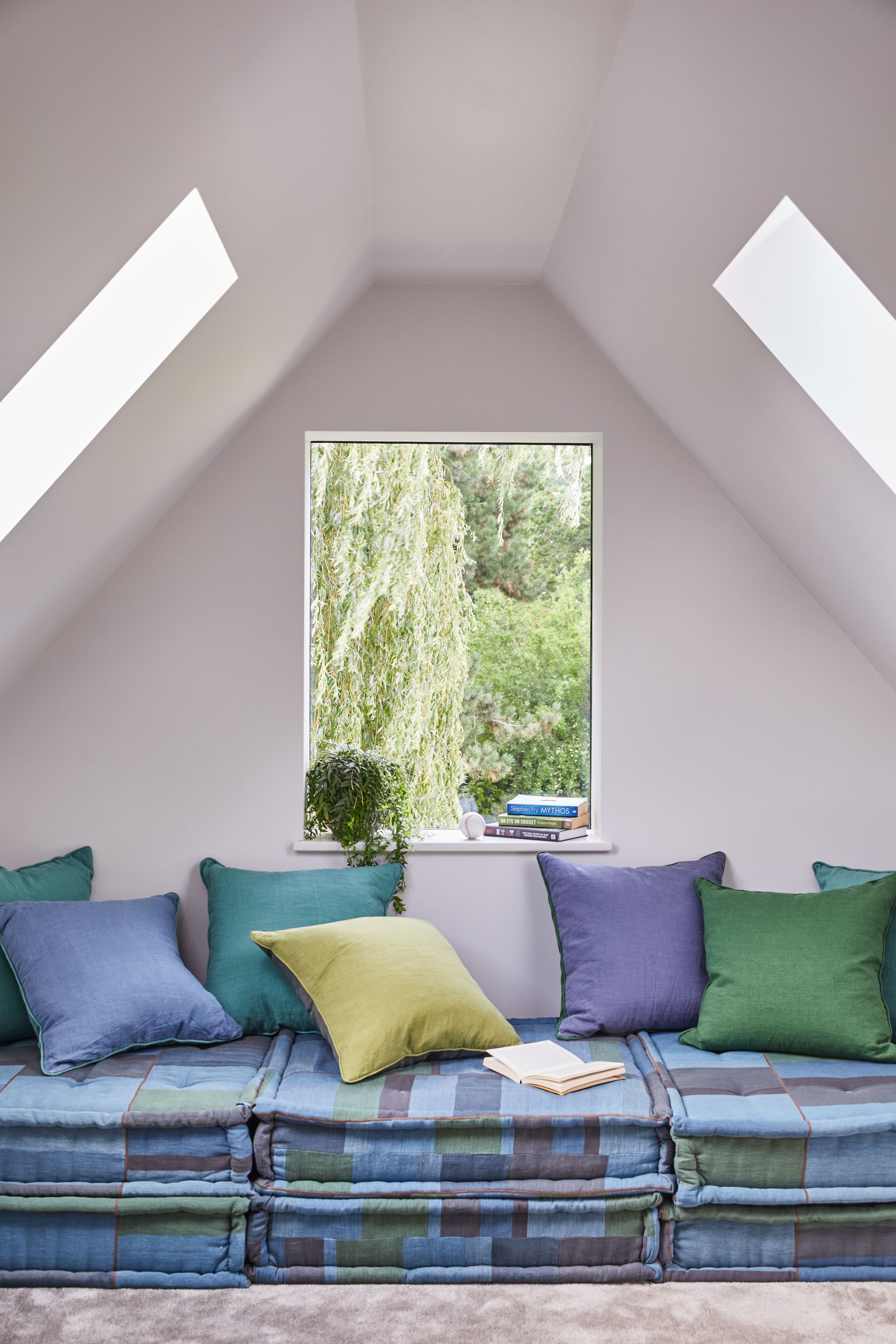 Gaming bedroom ideas need not be dull or sterile, they can also look beautiful and exude warmth too. To create a cozy rest area, invest in the plushest sofas and cushions that you can afford. Oversized seating in mismatched color palettes will do the trick when it comes to style and comfortability.
4. Don't forget the storage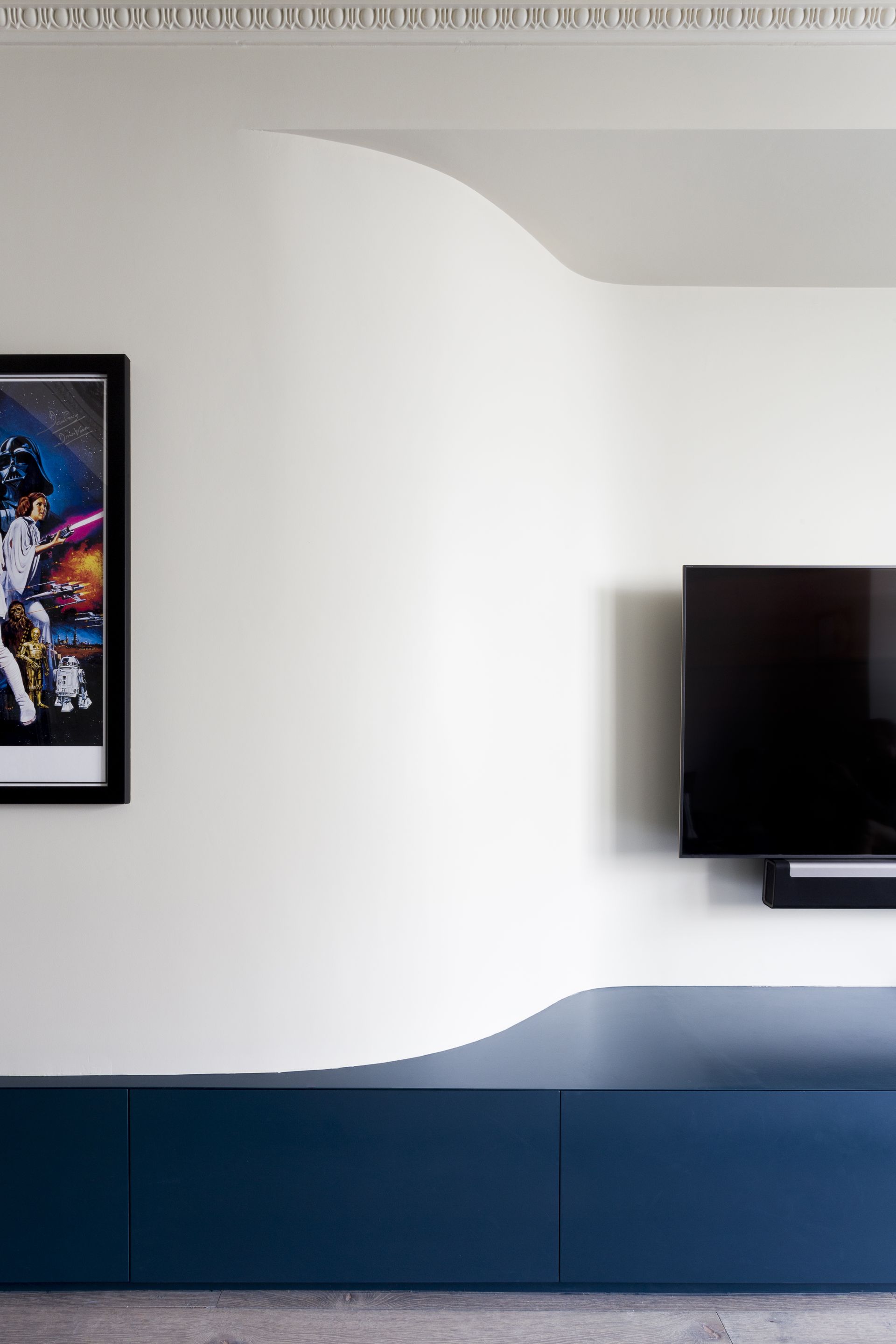 'When tasked with creating a gaming bedroom that felt grown-up and included plenty of storage, we designed and built a bespoke storage unit that followed the curve of the wall,' says Tom Rutt, founder of TR Studio. 'Painted a rich teal blue, the unit which was made up of several drawers cleverly concealed gaming consoles and clutter whilst the wide surface provided additional seating.'
5. Create a feature of the TV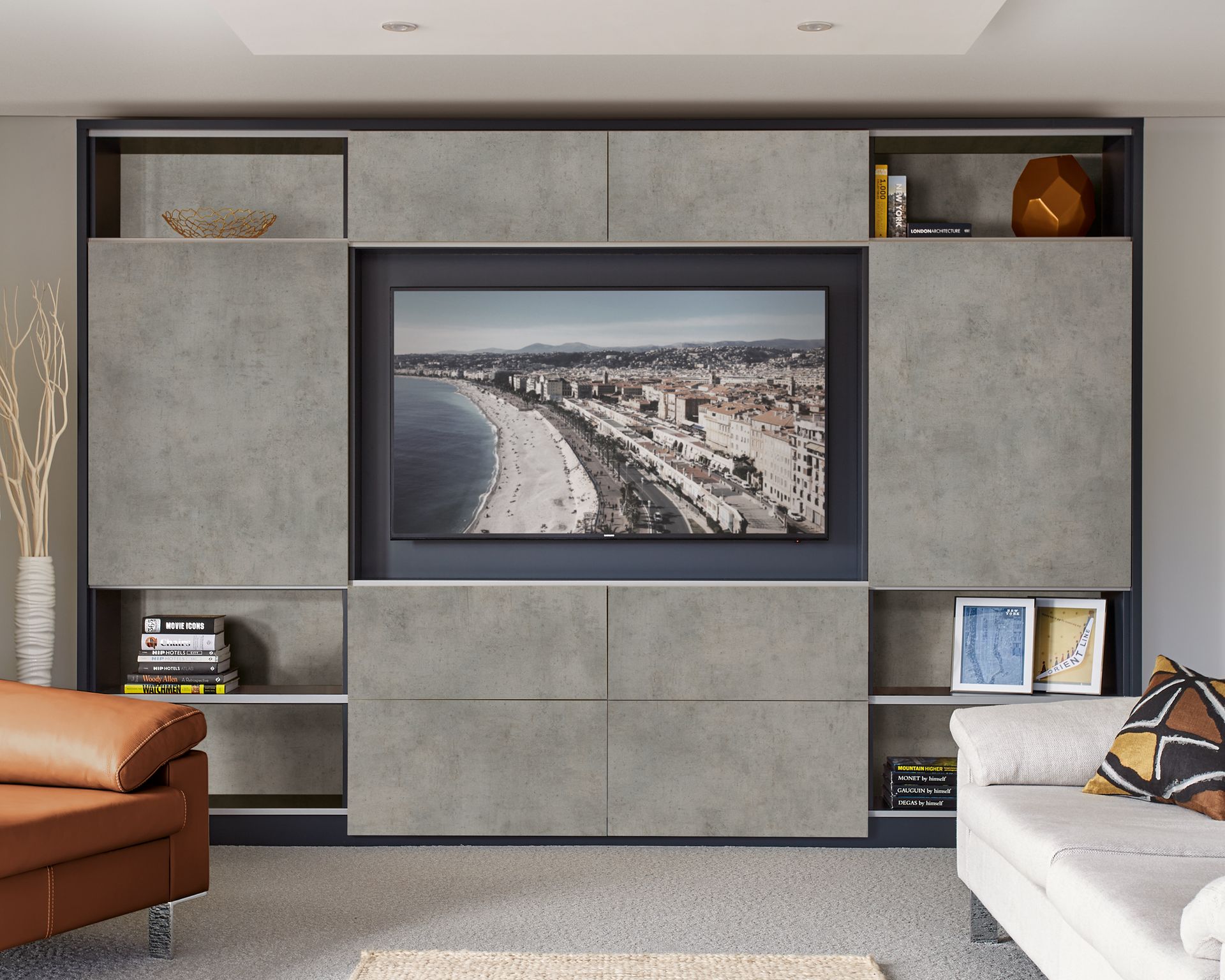 Thinking of incorporating a TV cabinet into your bedroom storage ideas? Then think carefully about your choice of doors. Choosing traditional hinged doors will mean you'll need to keep them swung open the whole time you're watching the screen, so consider less awkward alternatives.
'Sliding door systems are a great way to conceal technology in the bedroom or any room of the home,' says Simon Tcherniak, senior designer at Neville Johnson. 'Depending on where you position them, they can reveal different ornaments or books and create a completely different look to your furniture. They can also be used to conceal a large TV so your bedroom can be transformed into a cinema room in seconds.'
6. Make your space multifunctional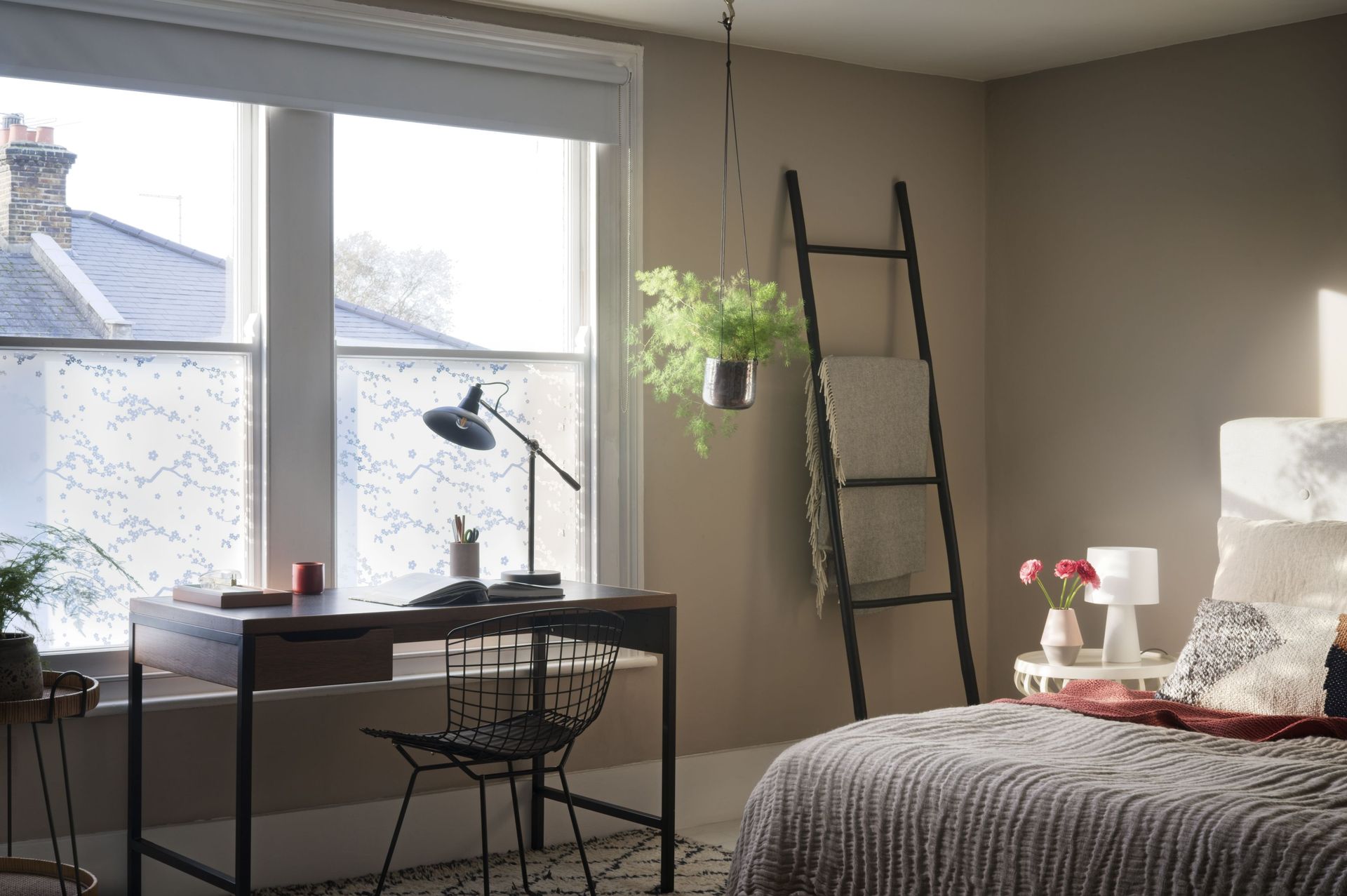 'To create the ideal setup for the keen gaming enthusiast, try positioning the desk underneath the window with a frosted window film to allow the light to still stream through without needing to strain your eyes,' says Joanna Baumard, co-founder of Purlfrost. 'By positioning window film on the lower half of the window will also ensure your valuables aren't on show to the outside world.'
7. Utilize an alcove for game storage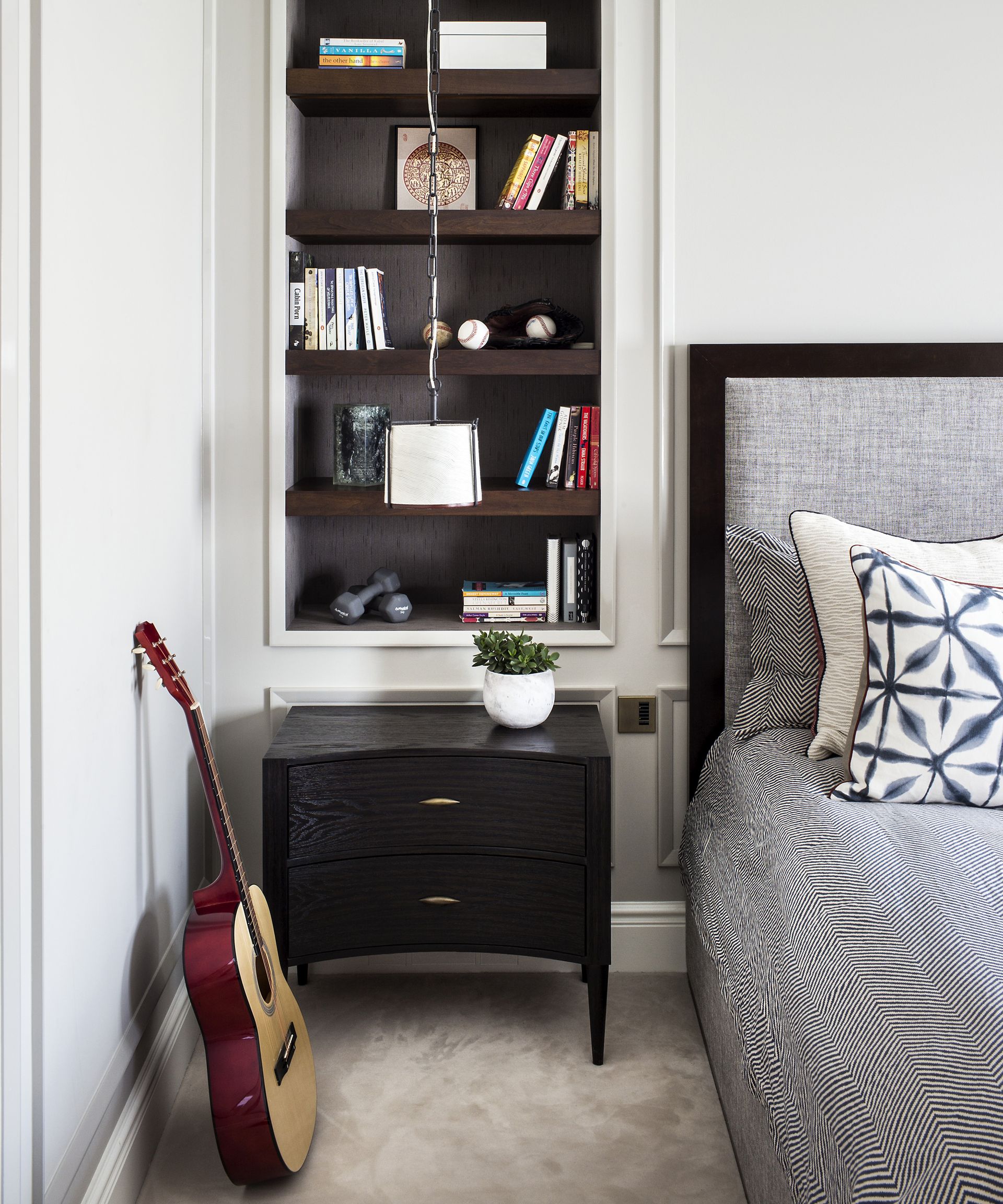 'With gaming comes gaming paraphernalia which of course means extra bedroom storage will be needed in the bedroom on top of standard storage solutions for clothing and bedding,' says Andrea Childs, editor, Country Homes & Interiors. 'Alcoves are often a godsend so use them for storing the game cases and any tech not being used.'
8. Invest in an armchair for extra seating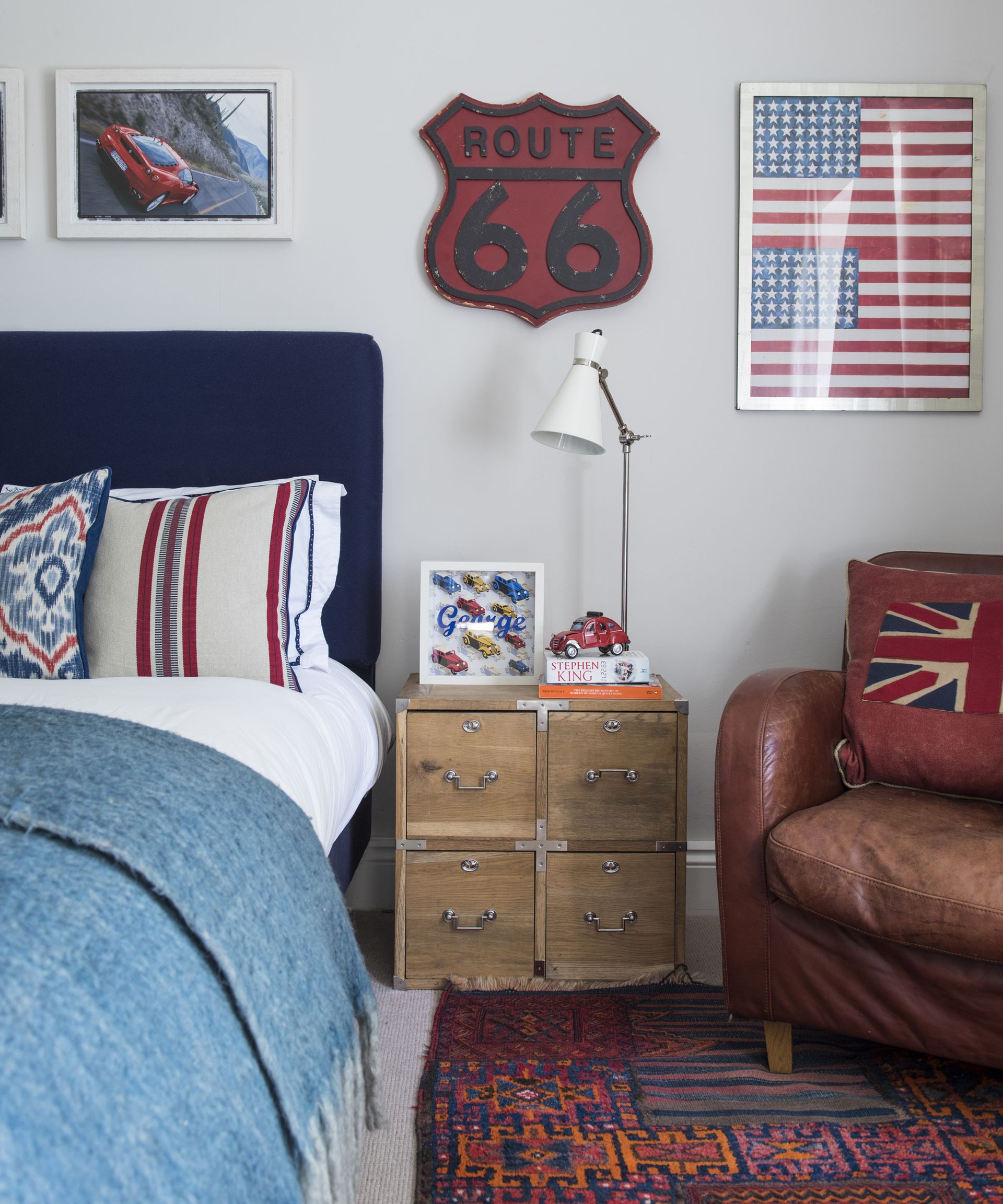 Bedroom furniture is of utmost importance when it comes to creating a gaming or entertainment area in this sleep space. Bedside tables and seating are perhaps the unsung heroes of bedroom design. With the potential to take so many forms, selecting the right one really is a task. To ensure you make the correct choice, think not only about the style but also about what you'll need it for.
Sophie has been an interior stylist and journalist for over 20 years and has worked for many of the main interior magazines during that time, both in-house and as a freelancer. On the side, as well as being the News Editor for indie magazine, 91, she trained to be a florist in 2019 and launched The Prettiest Posy where she curates beautiful flowers for modern weddings and events. For H&G, she writes features about interior design – and is known for having an eye for a beautiful room.