Simple bedroom ideas: 10 pared-back sleep spaces where less is more
Embrace simple bedroom ideas like tonal neutrals and minimalist decor for a relaxing retreat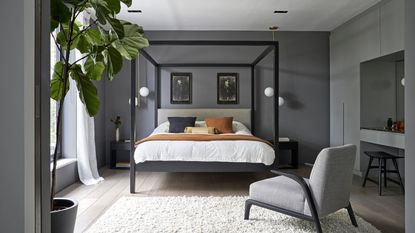 (Image credit: Davide Lovati)
It's all about the simple things in life – and that's why simple bedroom ideas are a great way to help start and end the day focusing on what really matters.
Turn your bedroom into an oasis from the rat race by creating a pared-back aesthetic, free from the noise of life and set up for relaxation.
A simple decor scheme is one of our favorite bedroom ideas. Using a limited color palette, minimalist storage solutions and a reigned-in approach to decorative extras can create a beautiful sleep space at any size.
Simple bedroom ideas
To help inspire a bedroom scheme where restraint reigns, we have asked the experts for their top simple bedroom ideas, and found a selection of elegant rooms that embrace the simple life. Remember, less is often more, especially when it comes to small bedroom ideas.
1. Strip back your storage for simple bedroom ideas
'Bedrooms, even tiny ones, should be all about comfort,' says interior designer Linda Eyles. 'For that, the only things you must have are a bed and a nightstand.'
When thinking about small bedroom storage ideas, simplicity is key – don't include anything that doesn't need to be in there, and be clever with your pieces. 'You can get rid of the bed skirt and use great baskets under the bed for storage instead. And swing arm lamps instead of a table lamp on the nightstand free up the surface for stacks of books and a water carafe.'
In this room by Eyles, the bedside tables double as chests of drawers, eliminating the need for a bulky unit elsewhere in the room.
2. Warm your grays for the ultimate simple bedroom
For a simple color scheme, neutrals will never let you down. To keep them contemporary, go gray – but pick a shade that feels cozy enough for gray bedrooms.
'Gray is the ultimate neutral that can range in color and warmth,' says Stephanie Sarkies, design director at Pembrooke & Ives. 'Benjamin Moore's Collingwood OC-28 is my preferred color. It is a neutral that displays both warm and cool undertones.'
'I'm really liking the Ashley gray from Benjamin Moore,' adds interior designer Claudia Afshar. 'It's a great grayish brown we are currently using on a project. It's a warmer tone than straight gray, that works great for people that don't want a too contemporary look. It brings lots of warmth and depth to a space.'
3. Simple bedroom ideas still need thoughtful details
'What's really important is making a small bedroom feel special, so don't skimp on the details,' says Eyles. 'In fact, in terms of decorating, more is more in a small bedroom.'
Searching for box room ideas doesn't mean dipping on the details. While a lack of space may cause you to simplify your ideal design, you can still inject character with thoughtful accents, like the tapestry that hangs behind the bed in this room.
'You can, and should, do bed hangings, wallpaper, window coverings, and extra pillows to pull the look together,' says Eyles. 'Do it all in a single color or pattern for impact.'
4. Four poster beds are not as decadent as you think
A four poster bed might just sound like the furthest removed from simple bedroom ideas you can get – but not if you do it the contemporary way.
Investing in a pared-back, geometrically framed four poster is an uncluttered way to add interest to the higher levels of the bedroom. It can also lend drama to a scheme with minimal fuss, and introduce just a touch of balancing grandeur to otherwise spartan decor.
5. Add color, but less is more
Embracing bedroom color ideas doesn't mean you need to chuck the entire paintbox at it. A room's scheme can be both led by color and have a simple aesthetic.
In this room, a largely neutral palette is built upon with a green pattern on the wallpaper, and injections of sunshine yellow.
The trick here is keeping the accents to just two, ideally complementary colors. This will prevent you from getting into too much of a twist trying to balance a full rainbow, and result in simple bedroom ideas that are calming rather than busy.
6. Tone-on-tone is on trend for simple bedroom ideas
Fallen in love with a color and can't bear to diverge from it? Then don't – just pair it with different tones of itself.
'Tone-on-tone is a bedroom trend we are seeing where texture is used to create richness and depth,' explains Francis Nicdao, design director at Pembrooke & Ives. The technique is used here, where we see different tones of a similar brown-gray gradiate from white through to stone, each exhibiting a different texture.
If you're wondering how to decorate a spare bedroom, this is a great trick to use with neutral colors: it will result in a scheme that works for every guest who stays there, but will still feel welcoming and cozy.
7. Choose built-in wardrobes for a barely-there look
If thinking about bedroom storage ideas is simply a nuisance to your barely-there bedroom scheme, make them as invisible as possible. Employing built-in wardrobes that stretch the height and breadth of one section of the room – ideally tucked into an alcove – can make storage no more obtrusive than, well, a wall.
'The key advantage of bespoke furniture is that it can seamlessly fill a space and work with any idiosyncrasies,' says Simon Tcherniak, senior furniture designer at Neville Johnson. 'You can gain so much storage in a bedroom by using the full height of a wall, and if you make it no deeper than it needs to be, your room will still feel spacious and open.'
8. Get timeless style with a monochrome scheme
A perennial design classic, black and white is a color scheme that is both packed with style and about as simple as it gets.
To soften a monochrome scheme for your simple bedroom ideas, take some notes from this timeless example, and pair it with neutrals and woods. For a contemporary addition, swap some of your black elements for a dark charcoal, and add a bit of texture to them too.
9. Make an understated statement with a beautiful bed
Not looking to fill the walls with frames? Add interest to simple bedroom ideas by choosing a bed that doubles as a work of art. This beautiful upholstered headboard adds a frisson of luxury to this bedroom by interior designer Beth Webb, while is largely dominated by neutral tones, relaxed fabrics and natural woods.
If you're looking for apartment bedroom ideas, choosing a standout bed is a great way to inject character into a room that is either low on space for decor or restricted by a rental agreement.
10. Keep your cool with blue
If you didn't think blue was made for cozy bedroom ideas, think again. Blue is scientifically proven to induce calm, and is therefore blue bedroom ideas are an effortlessly relaxing choice for any bedroom – it also lends itself really well to pairing with neutrals and white for a simple but elegant scheme.
In this room, a faded navy blue is used across multiple textile elements and is paired with pale cream. Blue's cooler tones balance the warmth of the neutrals, meaning little more is needed to make this room feel chic and well considered.
How can I decorate my bedroom simply?
A key aspect of getting simple bedroom decor ideas right is thinking carefully about your color scheme – and sticking to it. Choosing the right wall paint or paper is the first step: a neutral color will allow you to build upon it with differing tones or simple accents of a chosen color or two.
Secondly, think about what you need and get rid of everything you don't. For simple bedroom ideas to be effective, they to be uncluttered but not filled with unnecessary storage that distracts the eye – also a top tip if you want to make a small bedroom look bigger.
To add interest, choose a piece or two of furniture, bedding or decor that are really special and allow them to take the lead – but make sure they all stick within your color palette.
Sign up to the Homes & Gardens newsletter
Decor Ideas. Project Inspiration. Expert Advice. Delivered to your inbox.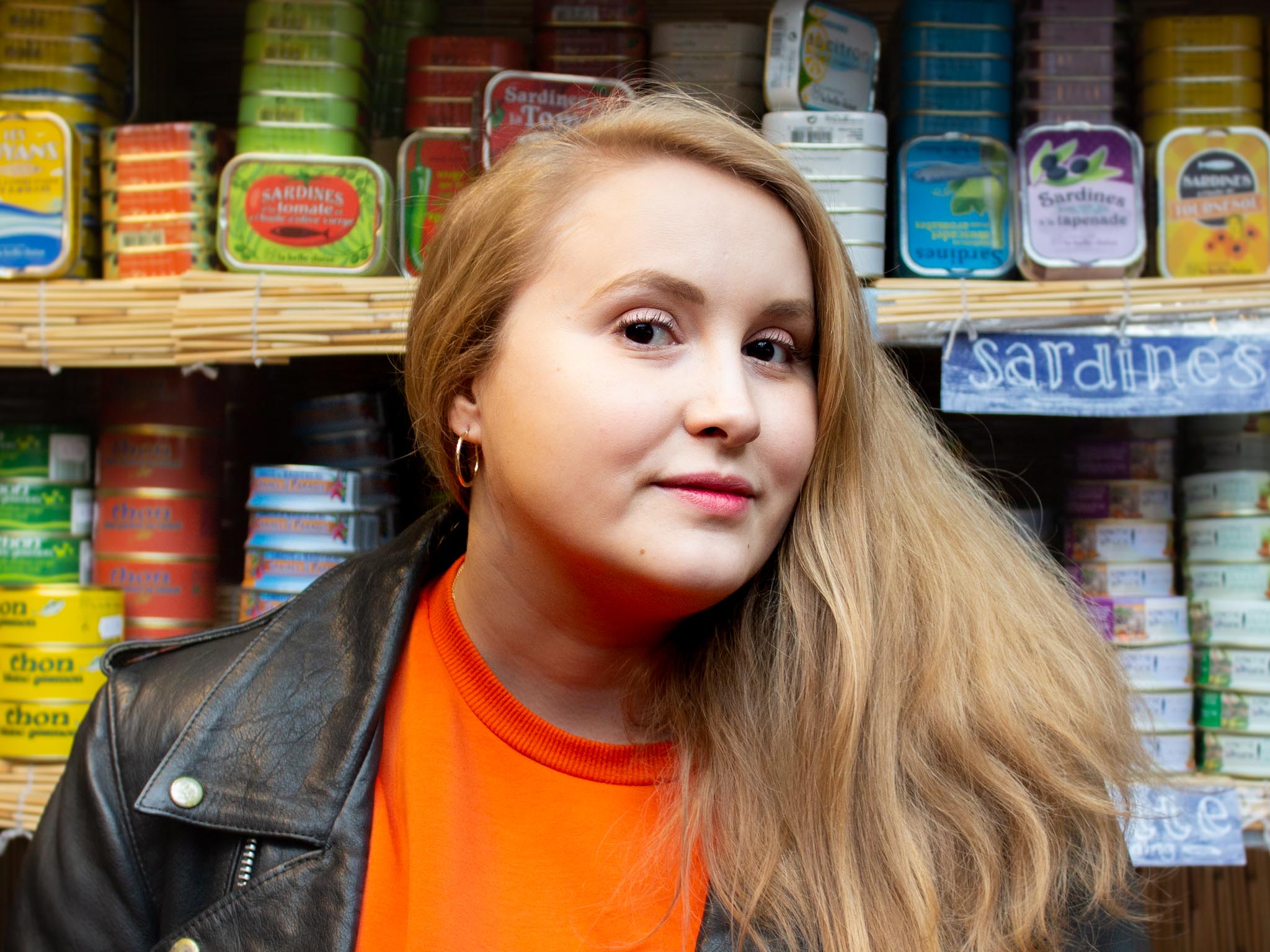 Ailis started out at British GQ, where a month of work experience turned into 18 months of working on all sorts of projects, writing about everything from motorsport to interiors, and helping to put together the GQ Food & Drink Awards. She then spent three years at the London Evening Standard, covering restaurants and bars. After a period of freelancing, writing about food, drink and homes for publications including Conde Nast Traveller, Luxury London and Departures, she started at Homes & Gardens as a Digital Writer, allowing her to fully indulge her love of good interior design. She is now a fully fledged food PR but still writes for Homes & Gardens as a contributing editor.