Grey bedroom ideas – 15 ways to instantly brings gravitas to this neutral space
These stunning grey bedroom ideas and designs will inspire you to decorate with this most elegant of neutrals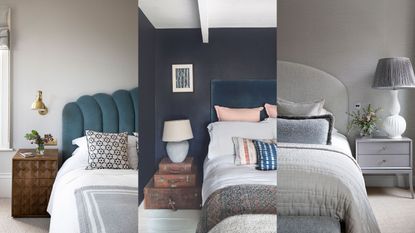 (Image credit: Future)
Grey bedroom ideas have soared in popularity, and luckily there's a shade to suit every style.
Breathe new life into your bedroom by decorating with grey. From moody dark grey to light pastel grey, our selection of bedroom ideas that explore grey in all its forms will show you how to choose and update your sleep space with this elegant neutral.
'Grey is clearly no passing fad,' says Kate Watson-Smyth, author of Shades of Grey, 'but it is one of the hardest bedroom color ideas to get right when it comes to decorating your home.
'To find the right shade of grey, you need to consider which direction your room faces, what time of day you will be in there, the prevailing weather, and last of all, the actual color you like.'
Grey bedroom ideas – 15 enduring neutral looks
Now the biggest-selling paint color after white, grey has secured its position as the modern neutral. These grey bedroom ideas will show you how to get the right shade in your bedroom, every time.
1. Add a textural touch to a neutral space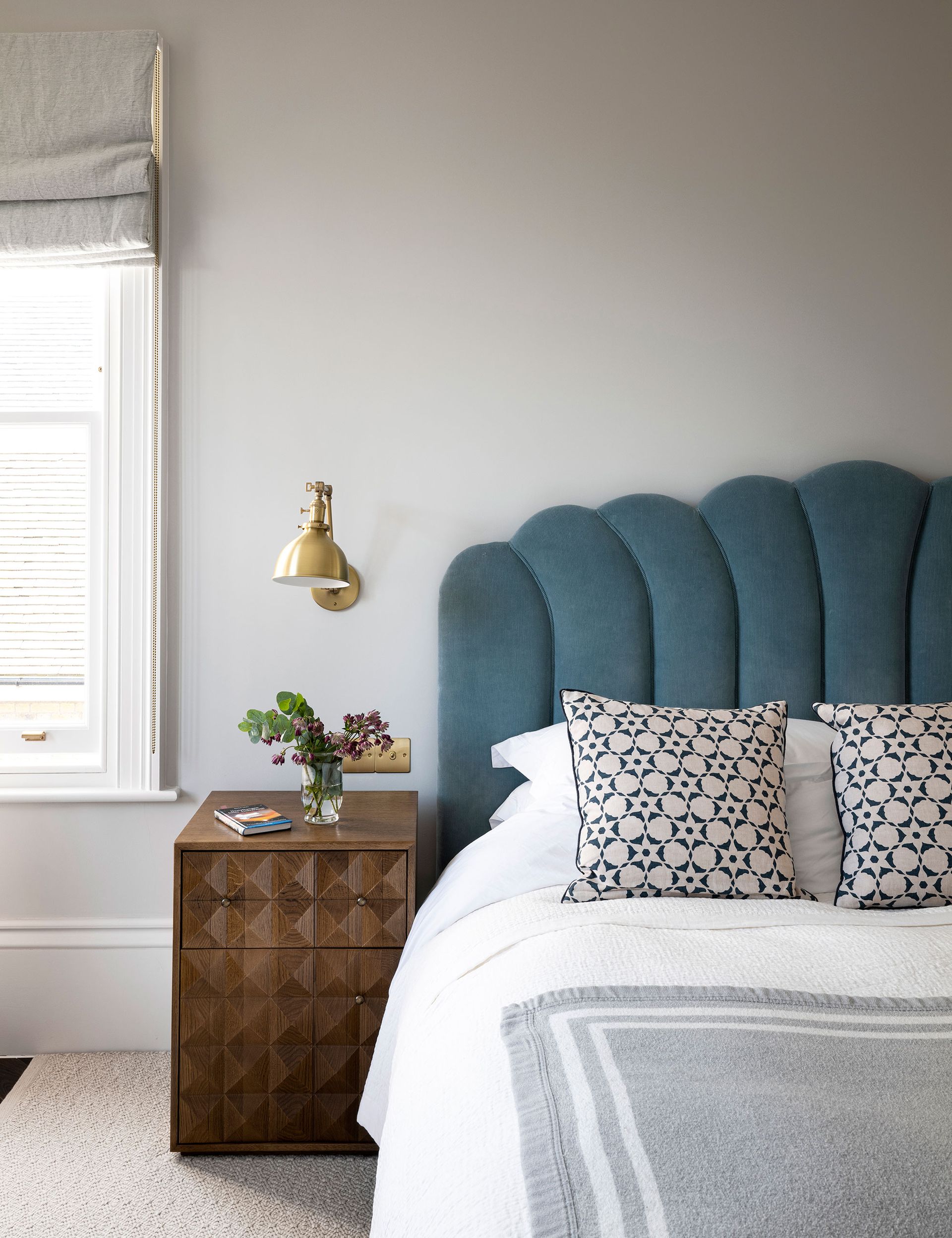 Grey tones can make a lovely palette for a bedroom as they exude a sense of calm, believes Charu Gandhi, founder and director of Elicyon.
'Grey shouldn't be considered boring or cold; there are ways to make it feel warm and a focal point, either in wallcoverings or within fabrics and finishings. While in previous years cool greys alongside silver and high gloss tones were fashionable, we are using deeper, darker greys or even near-blacks in some of our bedrooms. These richer tones envelop you as you enter the room and add coziness. To avoid the room feeling sombre, it's important to pair grey with pops of color and texture in accessories such as pillows or throws or artwork.'
2. Use cool toned greys
Tom Cox, co-founder of HÁM Interiors, says they often turn to natural colors such as grey to paint large bedrooms. 'White can be too stark but choosing a subtle shade sets the scheme's light and mood,' he says. 'To enliven a neutral scheme, we like to punctuate it with hits of color, as it adds so much personality.'
Claire Sa, director of De Rosee Sa, agrees. 'There are greys and there are greys,' she says. 'Where possible, go for warmer greys and juxtapose with warmer materials and highlights. There is perhaps a movement away from greys, but I think there are occasions where a grey, that has green or blue undertones, can work as the ideal neutral base.'
3. Keep it light (and almost white)
'There's nothing like opting for a neutral shade to create a serene atmosphere in a bedroom,' says Kathryn Lloyd, Color Consultant at Crown. If you're looking for an alternative to white bedroom ideas, very pale shades of grey act as a softer alternative to white's starker tendencies.
In this room, a grey that is very close to white is used for the walls, while a delicately darker shade is used for the headboard to create gentle depth.
4. Match color with your grey's undertone
Not all greys are made the same – most will come with an undertone of different hue.
'A flat grey carries no positive physiological benefits,' says Natasha Bradley, Home Interior Expert at Lick. 'It can actually generate a dull and lifeless emotional response, which is why I always recommend that my clients choose a grey with a colored undertone.'
'A lovely way to bring out the undertone in a grey is to partner it with the same, or similar color. For example, a grey with a green undertone and decorated with green will make the undertone more dominant, and a grey with a pink undertone will partner beautifully with lilac or even red.'
In this bedroom by interior designers Ward & Co., warm greys are paired with golden or rusty orange accents to boost their earthy qualities.
5. Clash patterns
If you are struggling to work out the best bedroom colors for your room, then grey is the perfect blank canvas to create an artistic scheme that is completely unique and daring.
This scheme is built up from the graphic geometrics on the grey and white rug, with simple furniture choices to allow for experimentation with other patterns. The bedlinen and curtains feature contrasting prints including florals and inky stripes, while the wallpaper's spotted pattern is reminiscent of animal print or watercolor painted spots. In each pattern, warm greys are used to tie them altogether.
6. Stay cool with dark greys
Deeper greys are a chic choice for those looking to delve into dark bedroom ideas. Charcoal walls that border on black are an on trend choice for bedrooms, and look great when paired with crisp white ceilings, which also prevent them from feeling too closed.
If there is warmth in your dark grey, lift the room with natural woods and ochre colors as demonstrated in this example, while an odyssey of blues will work well with cooler alternatives. While it is best to avoid cool, dark greys at all costs in a north-facing room, they're perfect for cooling down an over-bright, south-facing space.
7. Bring in big colors
Choosing grey walls doesn't mean you need to commit to a neutral scheme. 'When it comes to using greys in decorating, I recommend that you tie in other colors, in order to prevent a room feeling subdued and dull,' says Bradley. 'When used correctly with pops and accents of color the grey really comes to life and shines an amazing elegant natural color.'
'Pale and mid greys in particular can offset the hottest and most vibrant tones of orange and mustard yellow, to add balance and a calming foil,' advises Lloyd. 'They also blend with soft and watery turquoises and purples, as well as glass and metallics, to create a soft, natural and hazy look.'
8. Make it monochrome
If you're enamored with the idea of a monochrome scheme, consider adding in shades of grey to act as a midpoint. A dark grey provides a sophisticated backdrop for this scheme, which artfully balances white and black bedroom ideas throughout.
Crisp white bed linen, ceiling paint and artwork mounting provides one end of the deal, while black stripes on the rug and the light fitting provide the darkest notes. Grey is used in differing tones throughout to soften the inbetween areas.
9. Add grey accents with paint
Grey paint doesn't need to be used for wall-to-wall coverage – just like white, consider using it as an accent paint.
'To offer a beautiful twist to any room, I recommend choosing grey as an alternative to white, when decorating your woodwork,' says Bradley. 'Make sure you are matching the undertone to the colors on your walls, to add elegance, character and drama to the room.'
This works well in a pale scheme like this one, where a soft grey is used on panelling to give depth to a neutral room.
10. Warm it up
Make a room feel inviting with warm grey bedroom ideas that mix well with other neutrals for a comfortable, layered look, like in this room by designer Beth Webb. Tints of yellow can give these deeper greys a greenish hue, while touches of red can make them look brown in some lights.
Use a warmer shade of grey in the wall decor for your bedroom if you want to create a cosy, enveloping feel – perfect for a north-facing room that needs the chill taking out of it. Pair with subtle green bedroom ideas and add accents of black, khaki or olive to green-tinted hues to create interest.
11. Add visual interest with natural highlights
Mix elegantly crafted contemporary pieces with a serene palette of materials and hues gathered from nature for calming interiors with a focus on the finer details.
'If you're opting for a natural scheme, tones of pebble and stone mix with other earthy colors, like sand and chalk, as well as materials found in nature, such as linen and pale wood, creating a laid back and restful scheme,' says Lloyd.
In this calming, sophisticated space, subtly textured fabrics and a delicate blossom artwork in hand-turned brass are set against deep ash-grey walls for maximum impact.
12. Soothe with blues
Mix in your grey with blue bedroom ideas for a contemporary scheme that's ready and waiting for sleep. Keep both colors of a similar tone, and you'll create a space that is immediately calming.
While you might automatically assume cool greys would work best with blue, that's not always the case. In this room by interior designer Tiffany Leigh, warm brown-greys pair really well with the warmer blues in the headboard and rug. Keep your whole scheme either cool or warm and you'll win every time.
13. Layer textures for a cozy feeling
While a plain grey may work well on your walls, be sure to incorporate texture into all its other manifestations to prevent the scheme from falling flat. In this bedroom, the designer has even swapped paint for a textured grey wall covering, setting the tone for the cozy bedroom ideas that run throughout.
Grey works really well in textiles, so layer different fabrics – from velvet cushions to wool throws and even upholstered headboards – all in differing tones for a richly tactile effect.
14. Layer up materials in a grey space
Grey bedroom ideas need not be dull or dreary. Grey is surprisingly warm and cozy, but that all depends on the variation of grey you use and how you layer your space. To stop grey from looking or feeling too cold, introduce plenty of textural elements, such a velvet decor, wood, textured wallpaper and linen. You'll be amazed by how snug this color palette can truly be with just a few minor changes.
15. Pair grey with subtle green tones
Grey harmonises well with almost every other hue, making it a most adaptable neutral and giving good reason for its popularity, says Helen Shaw, UK director at Benjamin Moore.
She says there are three approaches to take when using grey as a base. 'Tonal greys are perfect for anyone looking to add an accent color, as a complementary grey with a matching warm or cool undertone can be chosen for a harmonious look.'
Alternatively, she suggests layering a grey paint with a green undertone: this is a fool-proof choice, as green greys sit at the centre of the color wheel and flatter both warm and cool colors.
What colors go with grey in a bedroom?
'Grey is one of the most versatile of neutrals, when used correctly, it can pretty much compliment any color when used in the right way,' says Bradley.
The best way to work out which colors will go with the grey in your bedroom is to think about what color undertone your chosen grey has. Decorate with similar colors to that undertone and the pairing will feel completely natural, and you can even end up emphasizing that grey's specific characteristics.
'Grey with a pink undertone will generate a nurturing feeling, a green undertone will bring life into a room, while grey with a blue undertone can be very soothing,' explains Bradley.
Is grey a good color for a bedroom?
'Grey is an incredibly popular color that works as a calming backdrop for virtually any style and décor, so you can introduce personal touches and create a soothing and restful space,' says Lloyd.
'As grey can be quite cold, it's really important to consider the natural light direction in the room you are decorating,' adds Bradley. 'If you have a north-facing room, I would choose a grey with a warm undertone, such as pink or lilac, whereas for a south-facing room, I would recommend a green and blue undertone.'
Sign up to the Homes & Gardens newsletter
Decor Ideas. Project Inspiration. Expert Advice. Delivered to your inbox.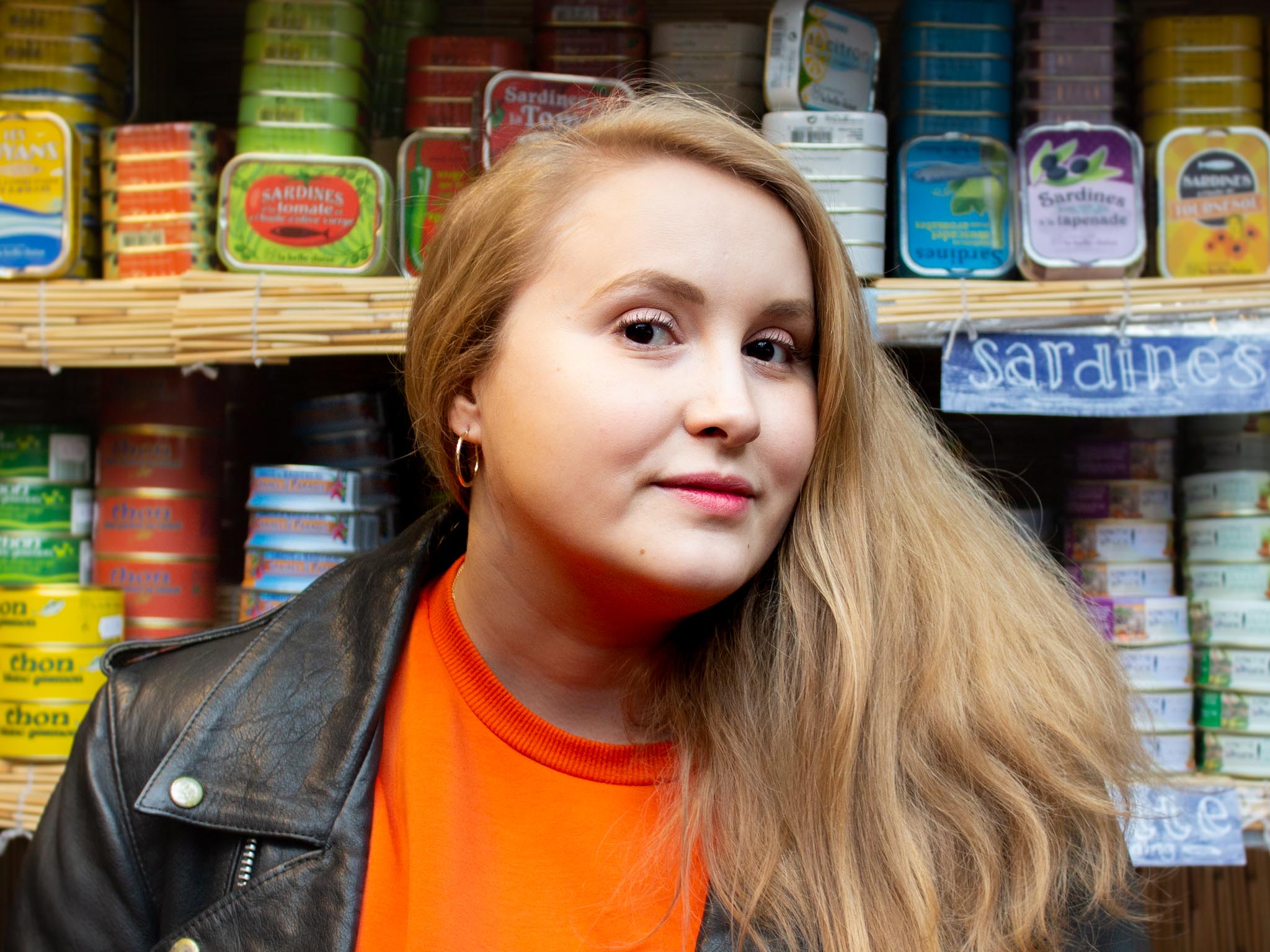 Ailis started out at British GQ, where a month of work experience turned into 18 months of working on all sorts of projects, writing about everything from motorsport to interiors, and helping to put together the GQ Food & Drink Awards. She then spent three years at the London Evening Standard, covering restaurants and bars. After a period of freelancing, writing about food, drink and homes for publications including Conde Nast Traveller, Luxury London and Departures, she started at Homes & Gardens as a Digital Writer, allowing her to fully indulge her love of good interior design. She is now a fully fledged food PR but still writes for Homes & Gardens as a contributing editor.