Green bedroom ideas – 15 ways to use nature's finest color
These green bedroom ideas make embracing the verdant hue easier than you think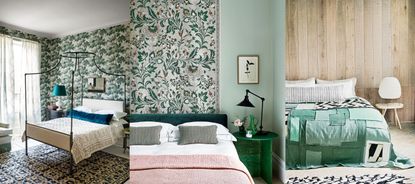 (Image credit: Future)
For green bedroom ideas that will turn your sleep space into a verdant oasis, simply look out the window.
There is a whole natural world out there filled with green inspiration, from tropical rainforests to cottage gardens.
But, if you need to narrow it down a bit, we've collated a selection of beautiful bedroom ideas that embrace Mother Earth's favorite color.
Green bedroom ideas
If you are decorating with green and are thinking of a new bedroom color ideas, we've gathered expert advice and top tips on bringing the great outdoors in, indulging in luxurious jewel tones and picking the perfect green for your room color ideas. What's more, green is generally considered the best color for a bedroom by paint experts.
1. Add character in a green bedroom with a shapely, patterned headboard
Botanicals combined with modern stripes offer an updated take on a traditional bedroom aesthetic and look really pretty here on this elegant headboard. The fabric, from Linwood, brings the room to life and patterned headboard is a great way to add color and interest to an otherwise plain bedroom. This curvy shapely design is from The Headboard Workshop
A cool deep green, such as this one from Farrow and Ball, with a restful and serene feel, is ideal in a bedroom. And works well as a base from which to build up a scheme, introducing a mix complementary colors and patterns into the mix.
'A wall light is an ideal option for the bedside, and I adore the charm of this elegant little lady from Fosbery Studio. The soft fabric shade droops so daintily. It feel contemporary and yet soft and understated,' says stylist Kiera Buckley-Jones.
2. Hang a tapestry to create a focal point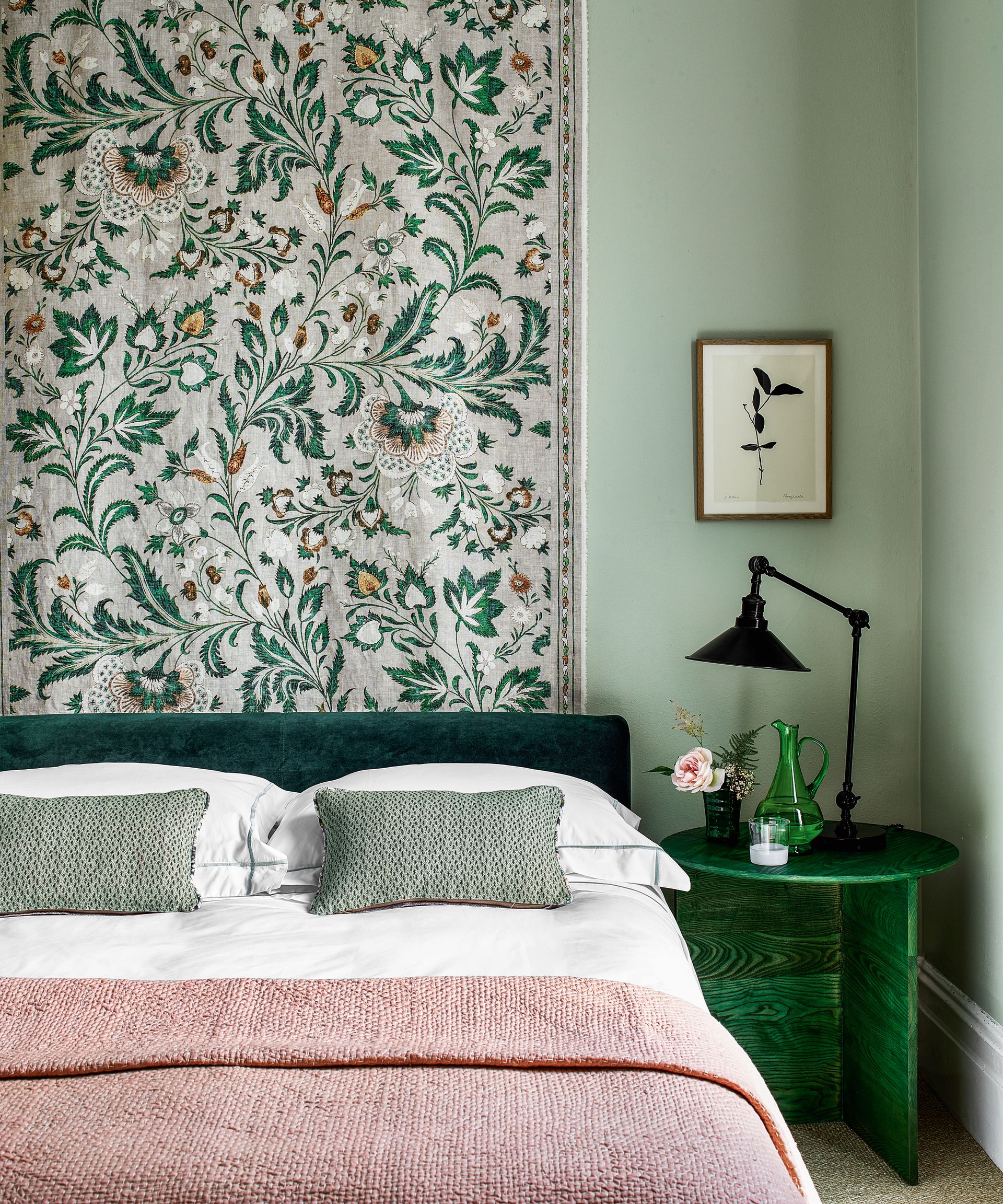 If you're looking for headboard ideas, tapestry is a darling of the contemporary design world, adept at creating a layered look while supplying just the right amount of pattern.
While tapestry's popularity has soared all over the home, nowhere is it perhaps more useful than in the bedroom.
In this room, it's the perfect match for the understated velvet headboard and serene sage walls.
3. Introduce floral pattern for a pretty decorative touch
This delicate meadow design, a sweet, almost folk-like floral pattern, adds a wonderfully decorative element to a living room alcove.
'I adore this wallcovering. When I first came across it in the Lewis & Wood showroom, it was love at first sight. It feels elegant and charming and the pink and green colorway is a harmonious, easy to live with pairing,' says Emma Thomas, Style Editor.
Offset the whimsy with a chunky rustic sideboard such as this one from Chelsea Textiles, and top with textural table lamp from Matilda Goad and sculptural accessories.
Patterned plates as artwork are a great alternative to framed prints, and look good in a group.
4. Combine botanicals with geometrics for a contemporary feel
'We all know how beneficial nature is for health and happiness, so incorporating natural elements, such as green hues, into your bedroom scheme is a great way to create a calm and relaxing environment,' says Nina Tarnowski, Founder & Designer at Woodchip & Magnolia.
If you want to fully embrace your outdoorsy side, pick a wallpaper with a plant-based pattern. Tightly repeated prints offer a more abstract take on the theme, but this beautiful wallpaper with a floor-to-ceiling, mural-like, tree print immerses a green-blue bedroom into a peaceful forest scene.
5. Create a jewel box feel with emerald green accents
For bold types, painting the walls a deep shade of emerald is a luxurious way to bring green into the bedroom. If you're looking to create a jewel box aesthetic with a little less drama, use the color as an accent throughout the scheme instead.
In this gray bedroom idea, emerald green curtains and cushions offer a generous helping of color, while the same hue also winds its way around nature-inspired wallpaper and bed throws. The luxurious touch here is subtle, but boosted by pairing with silvery gray.
6. Use different tones of the same green
Green is one of the best bedroom colors, so why stick to one shade when you can have many?
Choosing a tonal palette allows you to explore your favorite green in all its forms, from barely-there pale versions perfect for walls, to deep, dark iterations ripe for defining accents.
The key to this trick is keeping the scheme to one pure color – in the case of this bedroom, a warm grass green – and going either lighter or darker from there (don't mix cool with warm).
Here, a neutral palette is built on with a very pale green armoire, and ranges to a deep velvet throw on the mirror.
7. Freshen up a room with mint
If you dream of refreshing sea breezes, consider adding a hint of blue to a green bedroom color scheme.
Leaning to the cooler end of green's spectrum, mint greens are an enlivening choice that offer a clean take on natural colors – more hidden lagoon than enchanted forest.
Here a (particularly blue) spearmint green is layered in multiple textures throughout the bedding, adding a revitalizing pop of color to a neutral palette.
8. Match green with rust and grey for grown up appeal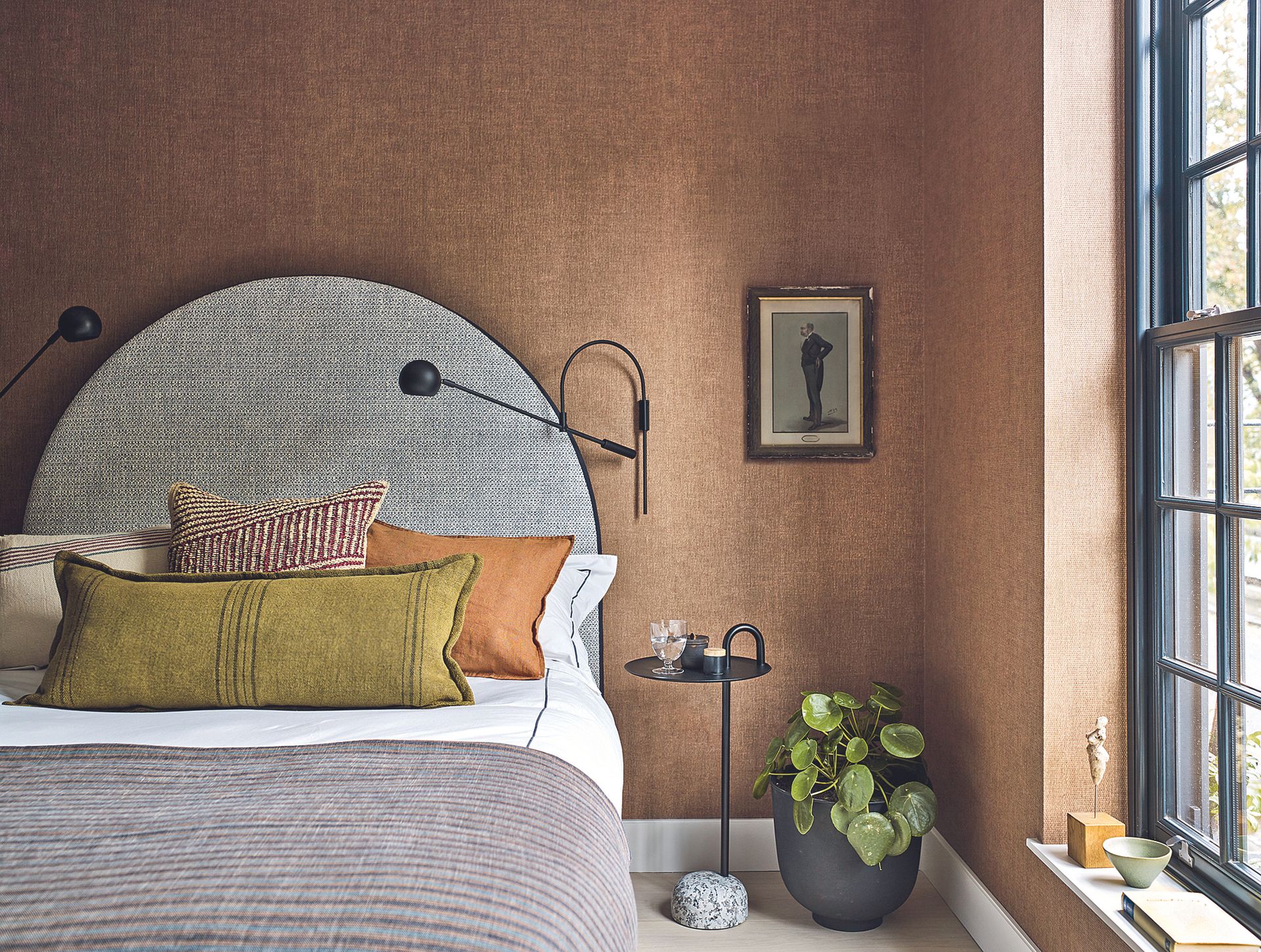 A master of the subtle color palette, interior designer Irene Gunter of Gunter & Co shows how just a little touch of green can transform a scheme that's otherwise dominated by earthier tones.
'I love the use of texture in this space,' says Homes & Gardens' Editor in Chief Lucy Searle. 'It's subtle enough to feel understated but its consistency unites the different colors within the room. And the just-on-the-earthy-side-of-lime cushion is a clever touch, elevating and contrasting with the warmer colors in the room.'
9. Floral curtains bring the outdoors in
If a bedroom window looks out onto a nature-filled garden or pastoral landscape, it seems pretty criminal to cover up the view.
For when you really do have to draw the curtains, bring the outdoors in by picking ones with a floral print, made more naturalistic by the use of green.
In this master bedroom idea, bold printed drapes in a relaxing pale forest green and cool pinks are paired with simple, contemporary decor, allowing the pattern to lead the room.
10. Pick a grey green to calm a sunny space
Light greens may be easier to handle, but don't be afraid to combine them with cooler grey shades. Pairing pale greens with grey creates a real sense of calm and restfulness, though you can add warmth with rusts and even warm metallics.
'We find that darker hues add more shadows and different tones when the light hits and make the perfect backdrop for brass accents', say Jenna Choate and Mariana Ugarte, Founders at Interior Fox.
'Green really pops alongside metallic gold or bronze touches that will enhance its warmth and give it shine', adds Judy Smith, Color Consultant at Crown.
11. Keep it clean with white and green
To keep your greens as crisp as the new day, pair them with white. Many of the patterned wallpapers and textiles in this article bring the colors together, but don't be afraid to color block either.
Rather than accenting white bedrooms with green, this cute room lets green take over the walls and brings white in via woodwork and bedding.
12. Create a rustic feel with green and wood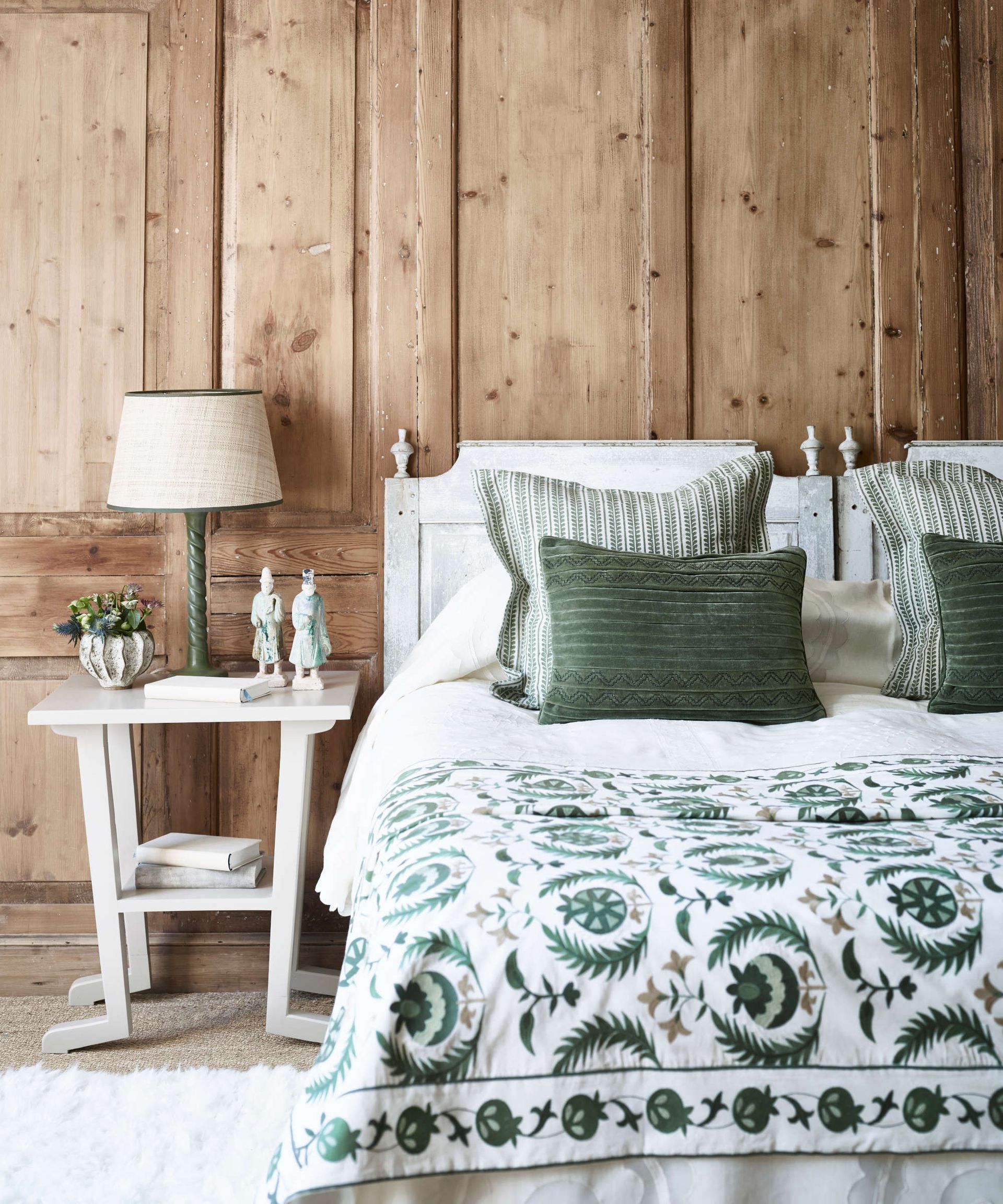 While matching with white will help keep things light, pair complementary shades of green and wood for a soothing scheme, perfect for pre-sleep downtime.
This pairing works best with tones of green that have a little yellow or blue in them already. In this bedroom, mid-toned wooden paneling ideas for walls are the perfect partner for folklore-inspired bedding in fresh white and deep green.
13. Brighten up traditional style with a purer shade
While muted tones of green are easier to work with in a bedroom, going bold with brights can help modernize a traditional style.
In this room, an upholstered, ornately curved headboard and canopy are covered in a contemporary zig-zag fabric, featuring a vibrant grass green that is reflected in the velvet throw on the bed itself.
14. Spin the color wheel and contrast with red
While green's complementary colors can make for excellent bedfellows, don't be afraid to contrast – and do it dramatically.
Accents of red around a green-leading room offer not only a punchy interruption to a monochromatic scheme, but dabble in romance and add a touch of fairytale magic.
In this print-heavy bedroom, the red bed frames add a sense of fun, with white acting as a useful conduit throughout the patterns to ensure it doesn't all get too much.
'We love how the busy bedroom wallpaper idea here balances equally with the bold gloss-painted red beds and folklore-inspired bedding,' says Lucy Searle, Editor in Chief of Homes & Gardens. 'The reason two such challenging patterns work together is the recessive nature of the pale green, which allows the red accents to be the focal point. Yet, the green patterns add depth and layering in a way that plain green walls never could.'
15. Pair with yellow for a blooming spring look
Green shoots will soon mean flowers and in spring, what we all want is a little sunshine yellow.
It's not the easiest pairing to pull off, but use both yellow and green sparingly on top of a neutral base, and the result is a room that brings the very best of English cottage gardens into your sleep space.
In this example, a warm yellow is used for a beautifully simple four poster bed, while inflections of both colors pepper the space.
Is green a good color for a bedroom?
Absolutely, but be clear on what kind of effect you want to create before you dive in. 'Fresh, earthy and completely versatile, you can't go wrong with green,' say Choate and Ugarte. 'The trick is to tone up or down depending on the desired outcome.
'For a calming effect opt for lighter colors offset by natural finishes, or for a more sumptuous scheme, choose much darker shades.'
What colors go with green in a bedroom?
It's not easy being green, but it is easier to pair it with different colors than you might think.
'Nature provides us with boundless inspiration, especially the infinite color palette found in flora and fauna, so it's easy to pair green with a whole host of colors', says Tarkowski.
'Pair with a soft blush or off whites combined with natural textures for a look that feels fresh and timeless.'
Green can even hold its own with contrasting red, as well as with complementary yellows, blues, and soothing grays.
Sign up to the Homes & Gardens newsletter
Decor Ideas. Project Inspiration. Expert Advice. Delivered to your inbox.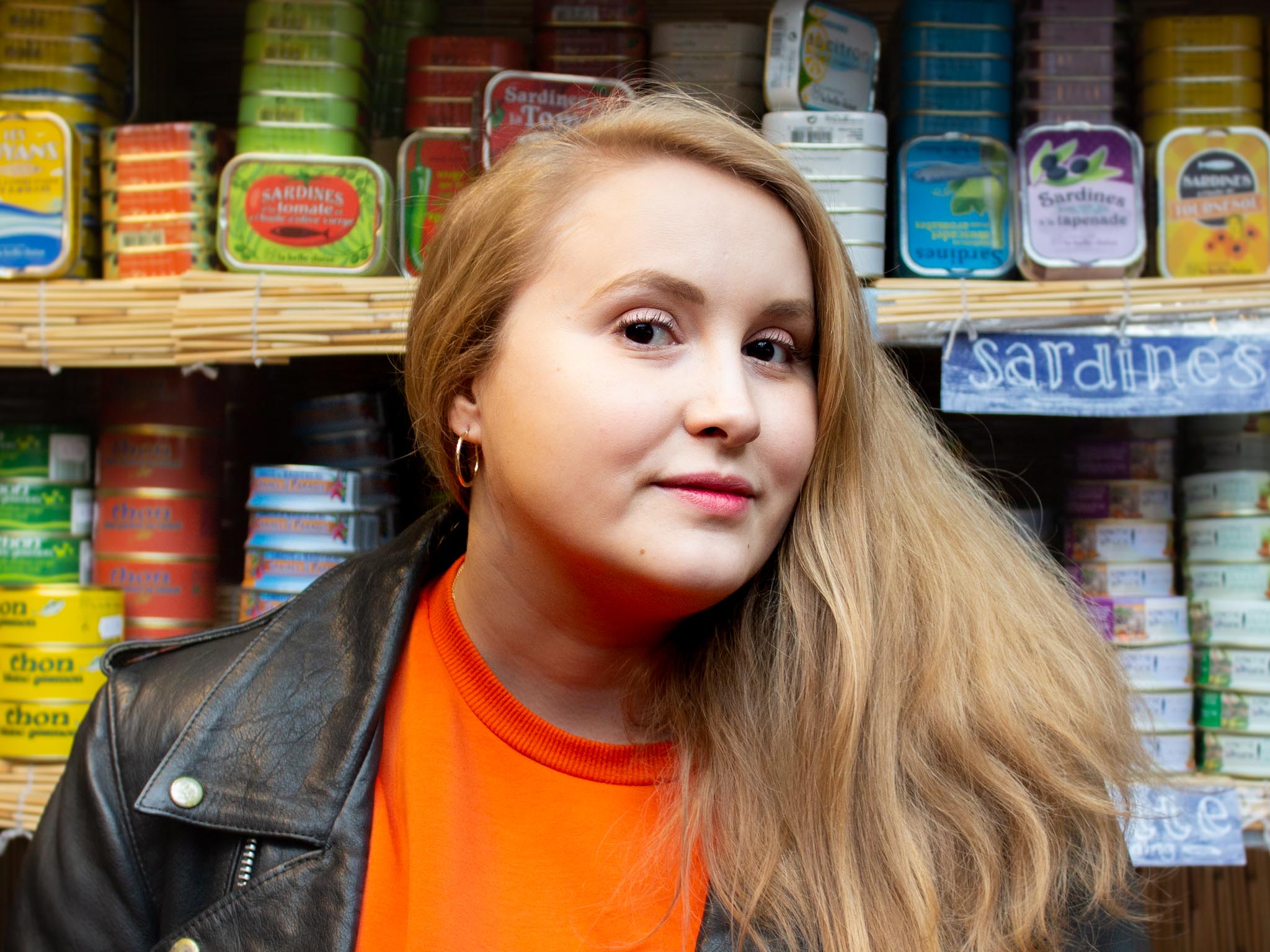 Ailis started out at British GQ, where a month of work experience turned into 18 months of working on all sorts of projects, writing about everything from motorsport to interiors, and helping to put together the GQ Food & Drink Awards. She then spent three years at the London Evening Standard, covering restaurants and bars. After a period of freelancing, writing about food, drink and homes for publications including Conde Nast Traveller, Luxury London and Departures, she started at Homes & Gardens as a Digital Writer, allowing her to fully indulge her love of good interior design. She is now a fully fledged food PR but still writes for Homes & Gardens as a contributing editor.