How many pictures should you hang on a wall? 6 golden rules for finding the 'magic number'
To help you achieve the perfect picture placement for the wall decor in your home, we ask the experts for their top styling tips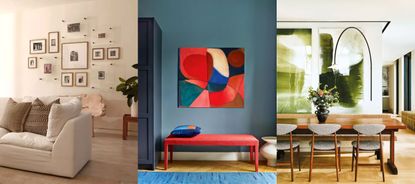 (Image credit: Lucie Ayres | Polly Wreford | Studio Ashby)
Artwork can truly make all the difference in helping an interior design to feel rich with eye-catching character and unique, personal style.
But how many pictures should you hang on a wall? Ultimately, when decorating with art, the right number can vary depending on a whole host of factors, such as the size of the room, your chosen artwork, and the overall look and style you are trying to create.
However, there are a few helpful tips that designers swear by when displaying artwork, so to help you on your way with your wall decor ideas, we explore the 6 golden rules you should always remember when choosing the right number.
6 picture-hanging rules that will help you find the magic number
'There are no hard and fast rules when it comes to wall decor, but if you're not sure where to start, I would suggest creating small groupings of similarly sized pieces that echo one another in terms of color and style.
You don't have to fill an entire large wall, but if you place two or three small groups of wall decor it will give the illusion of a full gallery wall. However, on the other end of the spectrum, one large and striking piece of art in the middle of a wall can also look fantastic,' says interior designer, Kathy Kuo.
From eclectic displays of various styles and mediums to stand-out singular pieces, choosing the right number of artworks can be an ever-evolving creative process – what works in one home, may not look right in another.
However, we are here to present a range of expert advice and creative display ideas from designers in the know, so you know how to establish enduring and harmonious artistic displays in your home.
Interior designer and CEO of Kathy Kuo Home, Kathy is a recognized tv personality and a celebrated interior designer and has an unmatched eye for curating, sourcing, and designing luxury furniture and homewares.
1. Always consider the size of the wall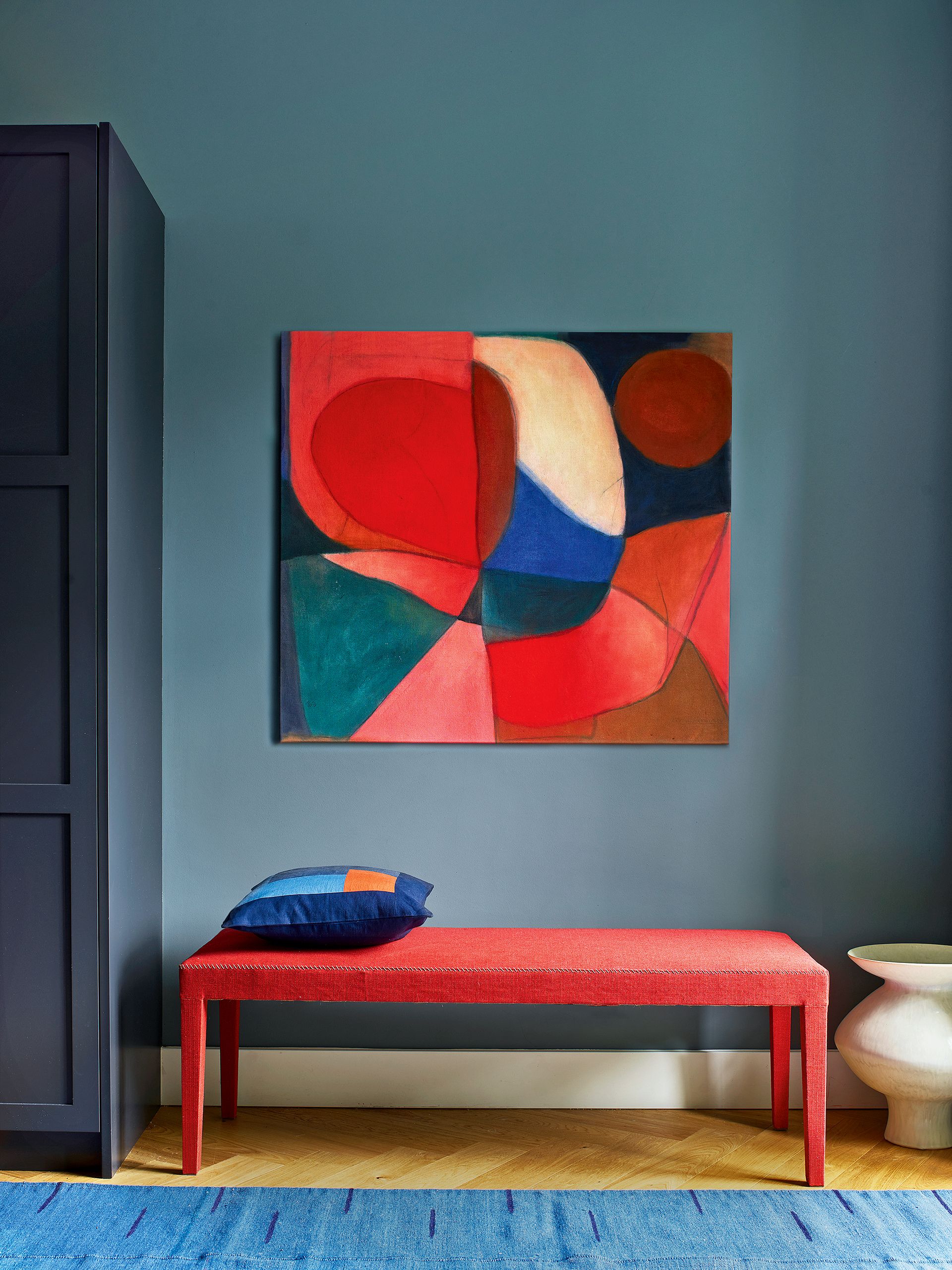 Scale in interior design is incredibly important when working with art, and the size of the wall that you want to decorate can have a big impact on the artwork that you choose for the space.
'The number of pictures you should hang on a wall can vary depending on the size of the wall and the room's overall design. It's important to consider the scale of the wall and the size of the art pieces you want to display. A small piece of art on a large wall can look lost, while a collection of small pieces on a small wall can feel cluttered. Therefore, it's essential to consider the proportions of the wall decor in relation to the size of the wall,' advises interior designer, Amanda Shields.
Amanda Shields is an award-winning decorator and designer based in Newmarket, Canada. With a Bachelor of Design and experience working alongside Joseph Mimran as a product designer, Shields then went on to set up her very own design firm.
2. Complement the overall design of the room
Your chosen artwork should work in perfect harmony with the overall style and design of your space. Rather than added in as an afterthought, they should work in effortless cohesion with the rest of the room, and feel fully united with the space.
For example, if you're exploring maximalist decor ideas, having multiple pictures on each wall, or a larger gallery wall, will complement this style perfectly. Or, for a more relaxed, minimalist feel, choose one stand-out piece that establishes itself as the central focal point in the room.
3. Ensure your scheme feels balanced
Lindsay Sherbondy, artist and owner of Lindsay Letters says, 'artwork in a room can be the foundation of a space or the frosting – the final finishing touch. Either way, the name of the game is balance. Balance is the goal. This is great because regardless of your design experience, or confidence in choosing and hanging pictures and artwork, we all are created with a natural understanding and desire for visual balance.
So, whichever path you choose in hanging your pictures or artwork, remember to step back and ask yourself, "Does this feel balanced?" You'll know the answer. If it just feels off to you, the answer is, it's off. But just like a scale, it might only take a tiny tweak to make something feel perfectly right.'
Balance is an interior design principle designers follow to help distribute the right amount of visual weight around a room; helping to make a space look more visually appealing and harmonious. Artwork is often used to help a room feel more balanced, and the right number of pieces will on depend other design features in the surrounding space and, as Lindsay explains, the right feeling of balance when you step foot into the room.
Lindsay Sherbondy is an artist and owner of Lindsay Letters, an online store that sells beautiful, custom artworks and accessories.
4. Decorate in odd numbers
Many of us find that styling objects in odd numbers or using the rule of three, makes for more harmonious and appealing decorative displays – with these rules often influencing how art is displayed in the home.
As Amanda Shields says, 'one rule of thumb is to aim for an odd number of pieces, such as three or five, as this can create a more balanced and visually interesting display.'
This is not to say using symmetry in interior design does not also look beautiful with art – coordinating artworks are often bought in pairs to establish a diptych display. Experiment with different numbers and see which formation sits bests in the space.
5. Ask yourself, what does the art need to do for you?
'What does the art need to do for you? If you're looking for a peaceful place to rest your eyes, then I would suggest going for fewer, larger, and more calming pieces of art. I paint duos and trios for this circumstance – two or three pieces of art that are painted from the same palette to coordinate with each other so they make a big visual impact while still feeling orderly.
Or, perhaps you've grown an extensive collection of artworks, and are looking for a larger space to display them. If that's the case, then I would suggest a gallery wall.'
As we have explored, one piece of artwork can look just as beautiful as a group, so when choosing the right number, assess what you want your chosen decorations to achieve, and how they will enhance each particular room in the home.
For example, in this modern home, designed by Studio Ashby, the triptych of glossy resin panels in rich greens by Fleur Simon fit into this cozy corner perfectly, and help to enhance a separate dining zone in the open-plan space. This use of art also establishes a striking talking point, which is perfect in a more sociable space such as a dining room.
6. The perfect number? There is no right or wrong answer!
'When deciding on how many pictures you should hang on a wall, there will always be so many variables to consider. How high are the ceilings? How long is the wall? Is it in a transitional space like a hallway? Or the focal point of a room? How big are the pictures? What is your general aesthetic?' Say interior designers, Trish Knight and Nicole Varga, founders of Knight Varga Interiors.
When styling artwork in your home, remember, there is no specific number that works best – every home is different after all!
However, following the artwork display ideas and common rules followed by designers that we have explored will only help you to create a magnificent display that works in harmony with the size and style of your space.
Trish Knight & Nicole Varga
Designers Trish Knight and Nicole Varga are both co-founders of Knight Varga Interiors. Collectively with two decades of experience this Vancouver-based multi-award-winning design firm has become known and sought after for creating well-curated interiors. The firm provides complete bespoke residential design services throughout Vancouver, BC Canada and North America.
FAQs
Where should you hang art on a wall?
When choosing where to hang art on a wall, ensure your placement works in harmony with any furniture or lighting in the room. For example, 'if you are hanging a picture above a sofa, you want to consider a height that won't get knocked by people sitting in front of it, but also a height that is not too high and disconnected from the furniture below,' says Trish Knight and Nicole Varga.
Designer, Nick Cryer from Berkeley Place also adds, 'there is definitely no right or wrong approach here. We have worked with clients who forfeit a whole wall for a single piece of central artwork, people who have filled the entire wall with erratically sized pieces and, and others who select two or three equally sized designs. All look fabulous in their own way. General guidance suggests the center of a framed piece of art should be 60" off the floor (to align with the average eye level).'
How do you create a gallery wall?
Artist, Lindsay Sherbondy, takes us through her top tips when creating a gallery wall.
'If you're a gallery wall aficionado, go with your gut. But if you're new, here's what I would suggest:
Start by putting your biggest piece in the middle of the wall and build your way out.
Choose one distance (like 2" for example) that you keep between the pieces of artwork to create a consistent grid.
Keep visual balance in mind. Larger pieces have more "weight" and you want to keep the weight balanced across the wall.
Either pick one style of framing or a couple if you like variety. But make sure some of the pieces share visual interests to keep it cohesive.
With help from a collection of art experts, we explore how to hang a picture, in our dedicated feature.
---
Interior designer Amanda Shields concludes, 'when it comes to deciding on how many pictures to hang on a wall, it's important to strike a balance between an overly cluttered space and a room that feels too sparse. By carefully considering the scale and placement of your wall decor, you can create a beautifully styled interior that feels functional, unified, and aesthetically pleasing.'
Sign up to the Homes & Gardens newsletter
Decor Ideas. Project Inspiration. Expert Advice. Delivered to your inbox.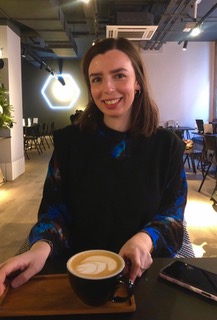 Zara joined Homes & Gardens in February 2022 as a Content Editor. After studying English Literature at University, she worked as an Ecommerce Website Editor, Content Writer and Buying Intern at multiple independent businesses within the luxury retail and lifestyle sectors. Her role at Homes & Gardens unites her love, experience and passion for the world of design and desire to create inspiring written content. She enjoys nothing more than discovering new trends, brands and products, whether that be in fashion, interior design or lifestyle.