8 way to mix and match materials in the home, according to interior designer Shalini Misra
Interior designer Shalini Misra on combining a variety of materials for striking schemes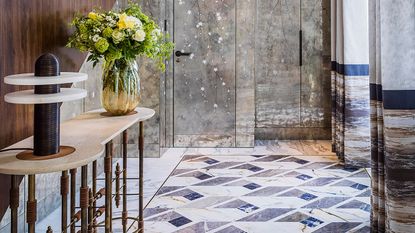 (Image credit: Mel Yates )
To make an interior exciting, you need to create sensations, and that's where mixing materials comes in. Every material has a different power and energy intrinsic within it; when you mix say fabric and wood, or metal and glass, that's when you can create a sort of magic.
Start thinking about all the materials you will use in a space, from the hard items like stone or wood to soft furnishings, at the very start of the project; they're part of the whole concept. The materials you use help you set the tone and mood.
When it comes to the latest interior design trends, mixing and matching modern materials should be at the heart of every scheme. Here, interior designer Shalini Misra shares here favorite ways to mix and match materials for immediate and striking effect.
1. Start with the floor
The floor is the easiest place to start. I love stone, particularly patterned stone, for a modern entryway and wood in other rooms. I'm not a fan of carpets, but rugs do help with acoustics and add a layer of texture. Once you've put down the base layer, then you can use the patterns in that flooring and repeat them around the room: up the walls and even onto the ceiling. The repeat doesn't have to be obvious; it can just be in glimpses, but it helps tie everything together.
2. Reimagine the 'fifth' wall
Our ceilings are ripe for rediscovery so don't forget to use materials on the ceiling. So often I see people just paint their ceilings white, which is such a wasted opportunity. Ceilings are like a canvas; depending on the period and style of house, you can add a beautiful cornice or a fantastic chandelier, but sometimes even just a gorgeous paint color with metallic borders. It's another space to tell your story.
3. Accessorize doors
Wooden doors are a great place to accessorize with different materials. I love brass or even sustainable leather for handles. But you can add in glazing, then edge it with a metal. There are so many ways to customize and make it feel more considered.
4. Put the focus on walls
Painted walls don't have to be eggshell. I love a very shiny wall in some rooms, contrasted with matt in others. Wood paneling and embroidered wallpapers are good options, and recently I've been using cork, which is very sustainable and makes a fantastic wallcovering because it's sturdy and durable. While you can get cork in all kinds of colors, I really love its natural tones.
5. Let window treatments shine
At my design studio, we love to mix fabrics in our curtains, for example using a new material to add a border, either down the leading edge or at the bottom. You do have to be careful that the textures work together; it takes a bit of orchestrating. I use fabrics on walls, such as in murals, or I find that a room divider covered in a pretty material adds another layer of interest.
An easy way to start mixing fabrics is through cushions: use a beautiful cashmere one and layer it next to something with a completely different texture, such as a silk, or an embroidered one, or one with piping and tassels. It all looks so tactile, you want to dive in and touch it.
6. Mix timber colors to great effect
When mixing wood colors, which I like to do, you have to limit yourself to two shades. I love to use light and dark wood together, as I enjoy the contrast of the tones. From there, you can elevate the design by adding in a bit of metal edging if you want more layers of materiality.
7. Bring depth and dimension with glass
Glass can bring a whole other dimension to a room, not least because it comes in so many varying forms and finishes. You can have a striking smoked-glass lampshade, or a clear coffee table that reflects light, or trinkets on the shelves. Candles in glass pots are a really easy way of adding an element of glass on a shelf or table.
8. Finish with accessories
Layering in interior design is essential to ensure that your home looks professionally-designed.
I love to layer various materials through accessories, which I see as the final step when I'm decorating a room. I collect interesting accessories through a range of global suppliers – I'm always on the lookout – but people's own possessions are fascinating, too. I love to layer their books, photographs, trinkets: they all tell a fascinating story
Sign up to the Homes & Gardens newsletter
Decor Ideas. Project Inspiration. Expert Advice. Delivered to your inbox.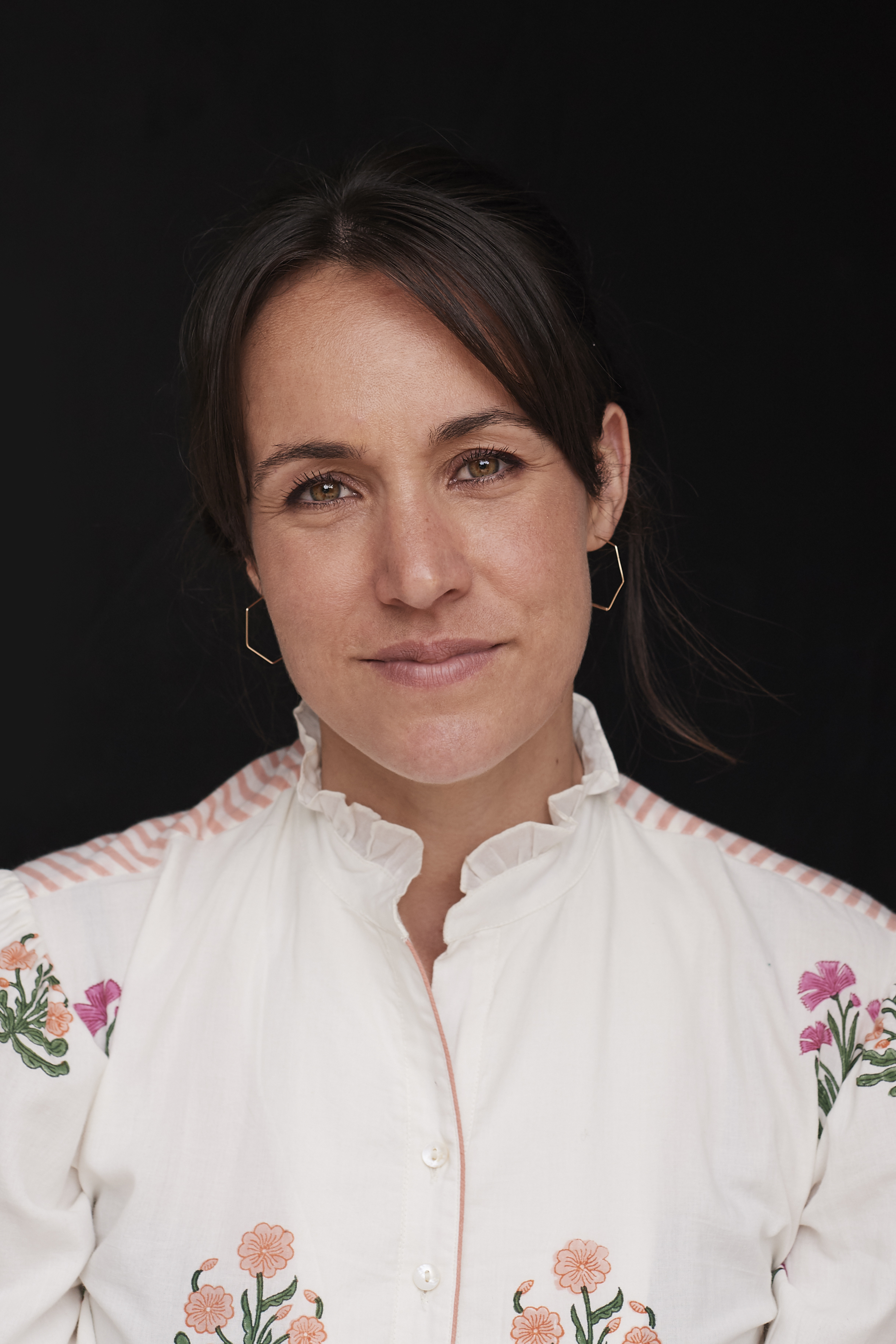 Jessica Salter is an interiors writer who interviews the leading interior designers and tastemakers each month in Homes and Gardens about their inspiring, yet practical ways to instill a slice of high-end design nous in our own homes and lives.
Jessica has had the luxury of snooping around some of the most stylish houses in the world, such as Pearl Lowe's Cotswolds manor house, designer Matilda Goad's London house and the interior design studio and husband and wife duo Buchanan Studio. She delights in asking the biggest names in the world of interiors, from Nina Campbell to Sophie Ashby, the really practical questions that we all want answers to – such as where to source that perfect living rug, kitchen cupboard handle, or paint finish – and loves finding out the design hacks that we can all achieve, especially on a budget.
After studying English Literature, Jessica started her career in journalism as a news reporter at the Daily Telegraph, before moving into the paper's Saturday Magazine as a commissioning editor of lifestyle and food features, interviewing cultural influencers from authors and actors to politicians and inspirational figures, reporting on key trends across the sectors of health, fitness and wellbeing.