How to plaster a ceiling – an expert guide
Step up your DIY credentials by discovering the most effective way to plaster a ceiling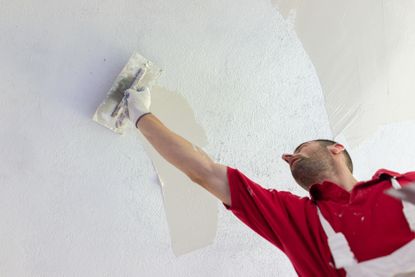 (Image credit: Getty Images)
Plastering a ceiling represents a real step up in most people's DIY skills. Tricky to apply neatly above your head, plaster will be the finish you will likely paint over, so it needs to be perfectly done or the light cast from the windows during the day or by lamplight and night will pick up lumps and bumps.
A simple combination of mineral dust and water, plaster is a material that has been used for centuries, enjoying a rich history in the world of decorative arts, sculpture and architecture. While plaster was once standard in most homes, in recent years it has been replaced by drywall or plasterboard. Today most projects will be finished with drywall and then 'skimmed' with a thin layer of plaster to create a totally smooth surface.
You can plaster a ceiling in the traditional way or you can short-cut it by applying plaster to existing drywall (as above). The look will be similar. Below, you can find out the best ways to complete the task.
How to plaster a ceiling
There are many reasons for wanting to plaster a ceiling – perhaps you have a ceiling that's beyond repair and needs taking down and reinstalling, including plastering, or perhaps you have gone about removing a popcorn ceiling or you have been hanging drywall ceiling and need to apply a neat new coat of flat plaster to your ceiling? This is how to do the job.
You will need:
A hawk and trowel
Dry mix or ready mix plaster
A power mixer, although it's fine to mix the plaster by hand, using a power mixer is much easier and quicker
Plasterboard/drywall
Drywall tape
Jointing compound
A good quality paint brush
A water sprayer
If you re-use tools for plastering make sure they are spotlessly clean and don't have residue from previous plastering jobs.
1. Get prepared for plastering a ceiling
In traditional plaster application, a wire mesh is attached to the joists of the ceiling and layers of plaster are added on top.
However, due to modern building methods, it's likely that your ceiling joists will already be covered with plasterboard before you start. If not, Nicholas Smacchia from Westchester-based Plastering by Nicholas recommends using Sheetrock Gypsum Base Imperial by USG.
It has 'a factory bonding agent on it', he says. It is also important to double screw the board to the joists, as this will 'reduce movement.'
Afterwards, ensure the ceiling is cleaned thoroughly, removing any dirt and dust. This is very important, as any debris will prevent the plaster from sticking properly.
2. Mix the plaster
Mixing plaster should be approached with thought and consideration as it can be a difficult task. It is vital that you always add the plaster to water and not the other way around. Once prepared the plaster must have a thick, creamy consistency with no lumps.
To start, fill a large bucket, about a third of the way up, with clean cold water. Then add your plaster until the heap rises above the surface of the water.
Move the paddle around on a low speed to mix the plaster. 'The mix should be somewhere between the consistency of mayonnaise and peanut butter,' says Nicholas.
Ensure another bucket of water is close by so you can clean off your tools immediately.
3. Use ready-mixed plaster
You can of course, purchase a bucket of ready mixed plaster from your local building supply center or from Amazon, such as DAP Ready Mix Patching Plaster.
Ready-mixed plaster is better suited to smaller jobs. It's generally not an economical option, plus it can dry out quickly.
4. Apply the plaster
There are a number of ways to plaster a ceiling. As discussed before, it is likely your ceiling already has plasterboard installed. If this is the case, Nicholas Smacchia recommends taping 'the joints with traditional drywall tape' first, then using a chemical set compound, often called a plasterboard jointing compound, to smooth.
Now you are ready to apply your brown coat of plaster using a hawk and trowel. For a fuss-free option Nicholas recommends using Imperial Veneer Basecoat – a great one coat plaster.
To begin, pick up a small amount of mixed plaster from the hawk board, then apply to the ceiling using the plastering trowel. Spread firmly using large sweeping strokes with the trowel angled slightly away from the ceiling.
Once complete, go over the surface lightly with a clean trowel blade, dampening the surface with a spray bottle as you go. Again, angle the blade slightly so the edge smooths over the plaster.
Finally use a small damp brush to polish off the edges and corners. The following day, once dry, you can finish by applying a dedicated ceiling paint.
How do professionals plaster a ceiling?
The most traditional method, which is normally left to the professionals, involves installing a wire lath to the ceiling and applying plaster bonding agent, followed by a scratch coat.
The scratch coat is a way of creating a physical bond for the brown plaster to adhere to the ceiling. Once you have applied the plaster coat, literally use a scratcher to create marks across the ceiling. The next day you can use your hawk and trowel to layer on a brown coat of plaster. Finally, you can smooth over a 'white' coat of plaster – all using the same spreading method.
Can a DIYer plaster a ceiling?
Plastering a ceiling is not easy but it can be completed by a DIYer. Our advice would be to practice plastering on a wall or spare piece of drywall first so that you can get your technique right and the finish neat before you have to do it above your head, which is much more challenging.
Painting a ceiling can be tackled alone easily, though you will no doubt get a neckache. However, any other ceiling ideas, from wallpapering a ceiling to texturing a ceiling are far more easily completed with another pair of hands. Ensure you allow a lot more time than you would for tackling a wall. When working on a ceiling you will need to work in many more break times.
Sign up to the Homes & Gardens newsletter
Decor Ideas. Project Inspiration. Expert Advice. Delivered to your inbox.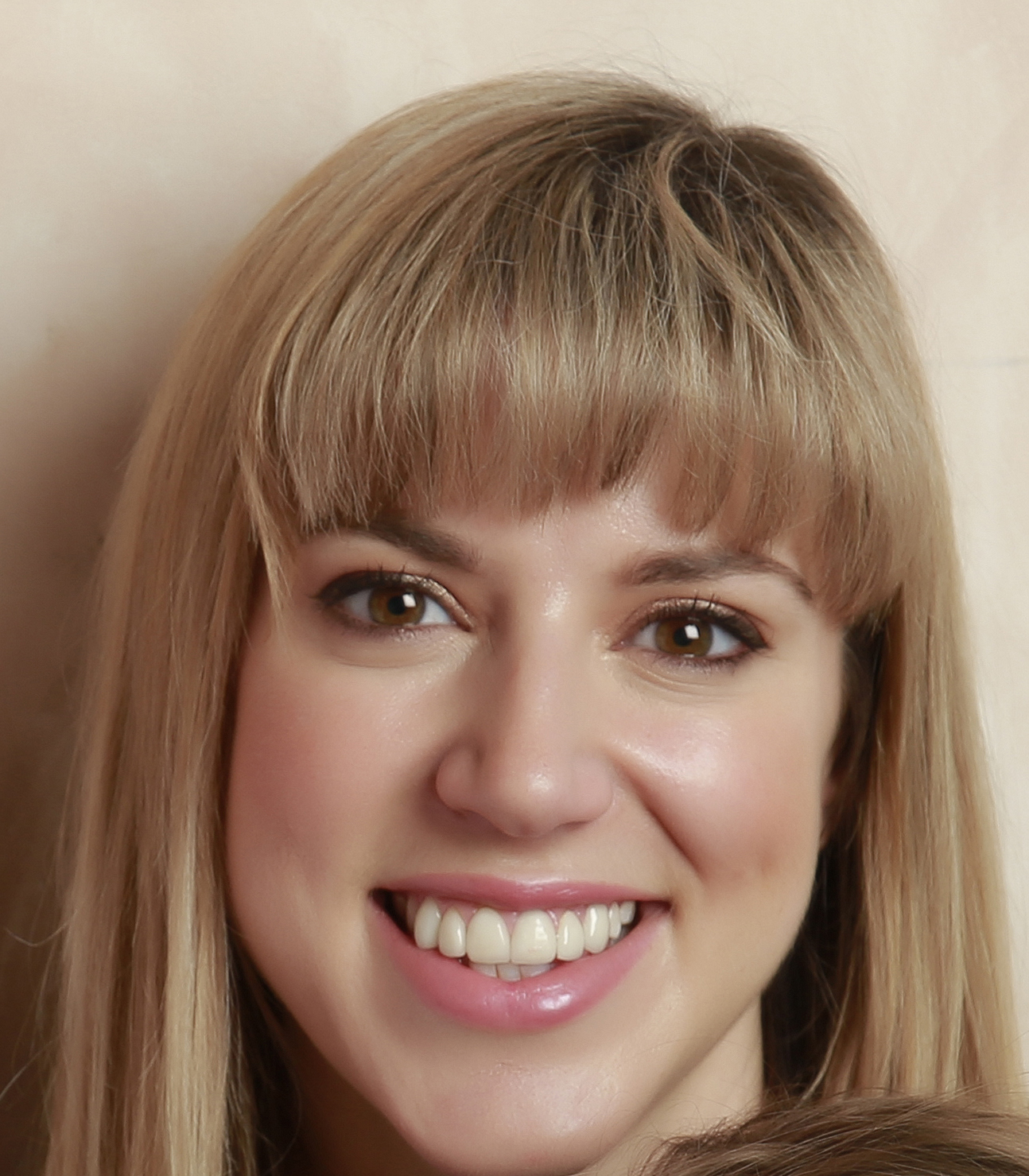 Steph Hendries is a freelance journalist who has contributed to many different interiors websites including Homes & Gardens, Ideal Home and Livingetc. She has also worked on a range of social content for property brands such as Zoopla and Boomin. Steph writes for Homes & Gardens Solved section, concentrating on DIY, how to, cleaning and organizing content.