Interior designer Charu Gandhi shares her 4 favorite ways to display your treasured artworks and objects
From deceptively simple shelving to insight on how to create an instant art installation, Elicyon's founder and director shares how to showcase beautiful craft works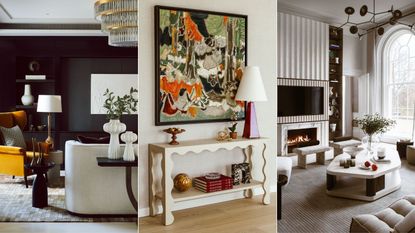 (Image credit: Charu Gandhi/Elicyon)
Those finishing touches are everything in a room. They not only unite, and sometimes inspire, the color scheme, they are also what make your rooms uniquely personal to you.
But decorating with art is, ahem, an art. So, we asked one of the best in the business, Elicyon's founder and principal designer Charu Gandhi to share her wisdom on how to display artwork, whether paintings, sculptures, even dried flowers.
This is what she does in her interior design projects to create impact and character.
1. Create an eye catching display with color and texture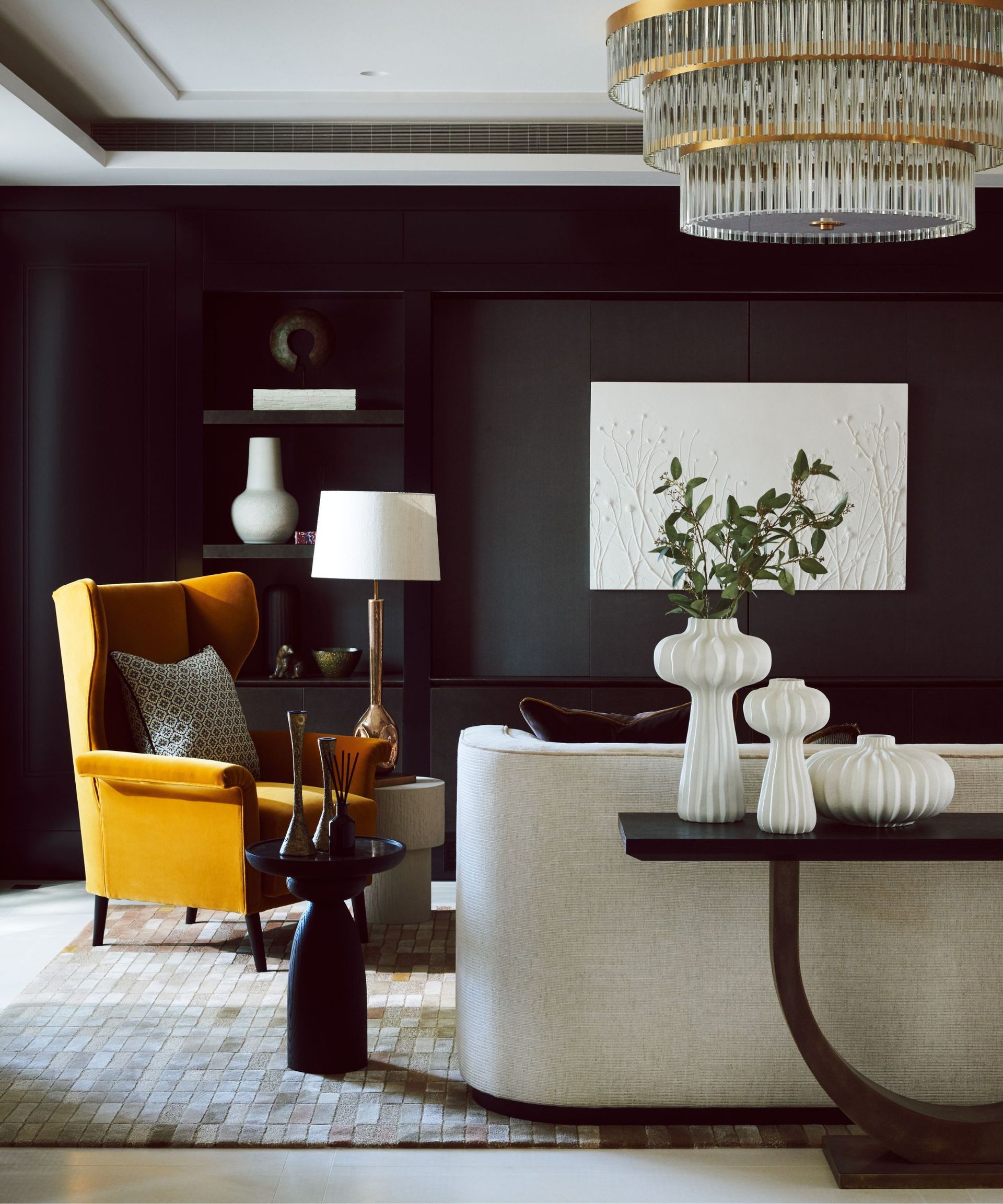 'One of the simplest ways to create an interior with character is to gather a collection of similar objects together using color, texture or another connecting them that binds the pieces together,' says Charu, who shows how effective decorating with vases can be, above.
She also recommends using bespoke joinery or shelving units to display a collection for maximum impact, 'Vertical shelving units allow you to utilize otherwise negative space which in turn extends the room profile above the eyeline, resulting in an uncluttered and contemporary display feature.'
2. Create a plate wall
The plate wall, which was once popular in the 1950s and '60s and often displayed in formal dining rooms, is experiencing a revival more than 60 years later, says Charu.
'At Elicyon's most recently completed project in Westminster, curated art pieces include wall hung plates by plates by Gavin Houghton and Rachael Cocker as well as a collection of colorful glazed ceramic tiles by Nicola Tassie which have been wall hung adding vibrancy and a point of interest to this wall of the living room,' says Charu.
You can find how to hang plates on a wall for a perfect display in our dedicated feature.
3. Turn entryways, hallways and alcoves into galleries
Looking for characterful entryway ideas? Or ideas for hallways that are a little plain? Perhaps alcove ideas that can make a feature of an unexploited area? These awkward and often overlooked spaces can very often be ideal for displaying smaller works of art or creating impact through imaginative console table styling, for example.
'I love using really interesting furniture in an entrance hall – a really beautiful console table, or a very sculptural piece. It's unexpected and because it's not a space you're going to sit in for ages, you don't have to massively focus on functionality or, indeed, comfort, so you can get away with doing something that's quite frivolous,' says Charu.
4. Choose sculptural pieces
As well as displaying on vertical shelving, choosing elements of architecture that are highly sculptural and choosing furniture with fascinating angles, Charu loves to work with fresh flowers and to decorate with dried flowers.
She has collaborated with the artist Jess Wheeler known for her botanical sculptures in plaster and metal as well as EmilyAves of Design by Nature who creates imaginative dried floral sculptures.
'I recommend embracing the concept of the home as a gallery by elevating such pieces on plinths to reveal the artistic detail and craftsmanship of ceramics and sculptural pieces, an approach which works equally well for floral arrangements,' she concludes.
Sign up to the Homes & Gardens newsletter
Decor Ideas. Project Inspiration. Expert Advice. Delivered to your inbox.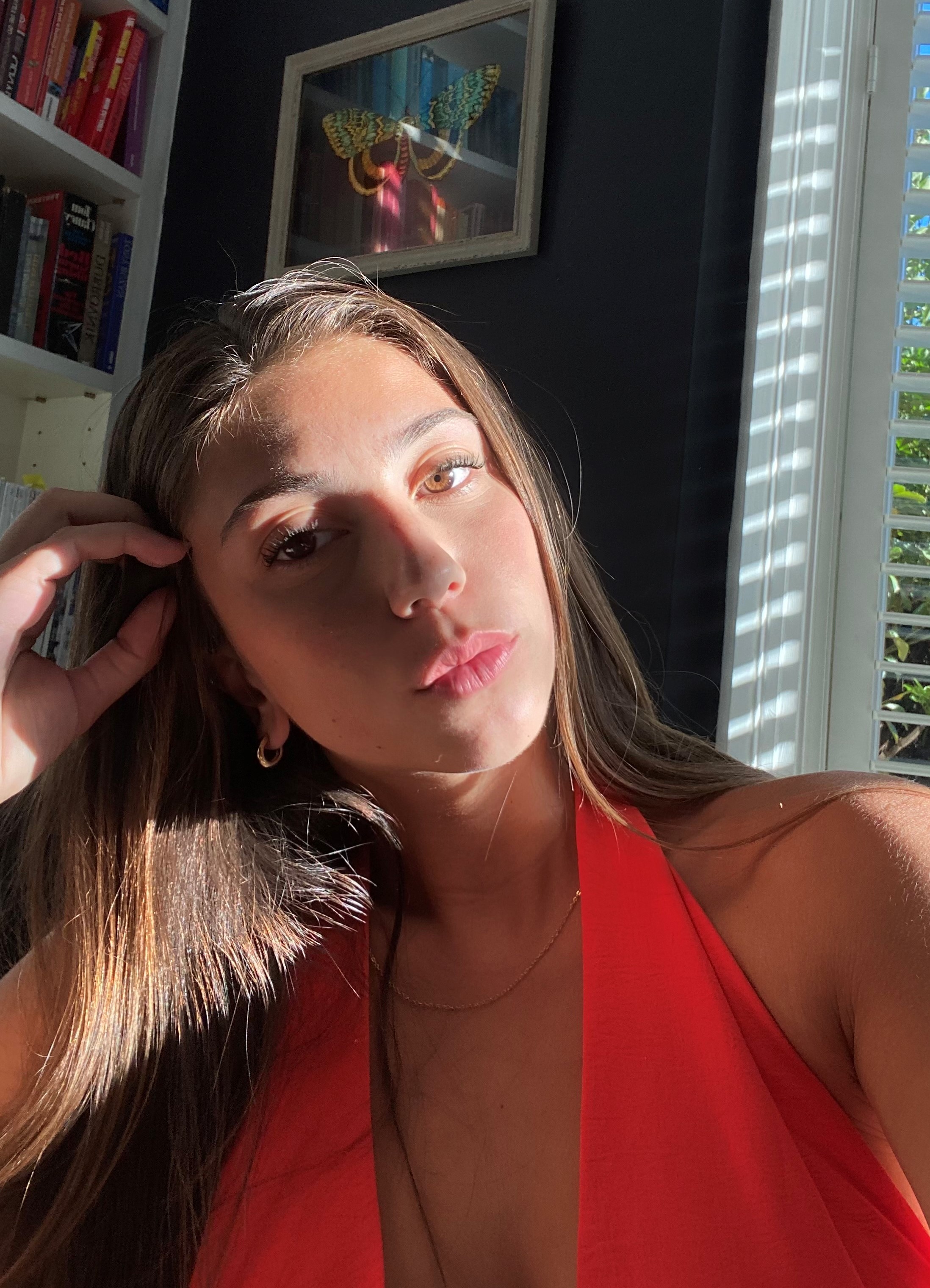 Lola Houlton is a news writer for Homes & Gardens. She has been writing content for Future PLC for the past five years, in particular Homes & Gardens, Real Homes and GardeningEtc. She writes on a broad range of subjects, including recipe articles, reviewing products, writing 'how to' and 'when to' articles. Lola now writes about everything from organization through to house plants. Lola is a graduate student, who completed her degree in Psychology at the University of Sussex. She has also spent some time working at the BBC.