How to clean butcher block countertops – 5 methods to prevent, and remove, hard-set stains
Preventing stains is easier than removing them – here's how to clean butcher block countertops with that goal in mind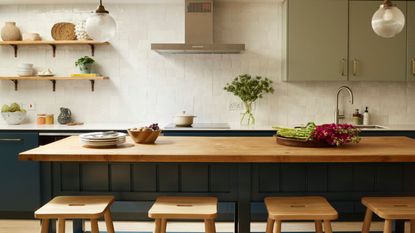 (Image credit: Cat Dal)
Butcher block countertops are a timeless option for any kitchen and are famed for how easy they are to maintain – so long as they are cleaned correctly.
As with any natural wood elements in a high-traffic spot, properly sealing and cleaning butcher block countertops is essential to keeping them looking their best and preventing hard-set stains.
These cleaning experts' top cleaning tips for butcher block countertops will help keep yours looking as good as new, and will help prevent stains in the first place.
How to clean butcher block countertops
Looking for warm, homey, rustic kitchen countertop ideas? Butcher block countertops are amongst the best kitchen countertops for a kitchen, but they do need special care. The good news is that sealing and cleaning butcher block countertops is simple, and rarely requires many specialized products.
More often than not, you can use what you already have at home.
1. Clean after every use with water and soap
The simplest way to stay on top of cleaning your kitchen is to wipe down the surfaces with a clean damp cloth and dish soap after every use, says Jennifer Rodriguez, chief hygiene officer at Pro Housekeepers. Make sure to wring the cloth out well before using it on the butcher block, however, as excess water can cause staining or cracking – and dry thoroughly with a clean towel afterward for the same reason, Jennifer says.
2. Disinfect with Hydrogen Peroxide
For a deeper clean of your butcher block counters, it is a good idea to declutter your countertops and cleanse with a hydrogen peroxide mix, advises James Bruyn, president of Hudson Valley Kitchen Design Center and member of the National Kitchen and Bath Association.
'We suggest taking 35% food grade hydrogen peroxide and mixing one part of the hydrogen peroxide to eleven parts water,' James begins.
'Spread the solution on the countertop, letting it sit for at least 10 minutes. Just rinse with a clean, wet sponge. After you clean it off, you want to make sure it's dried with a clean towel to prevent staining or warping.'
Always test harsh chemicals on an unseen area of countertop first to guard against damage.
3. Remove stains with baking soda
Butcher block counters are prone to staining if they are not treated correctly – so be careful, much like when cleaning quartz countertops.
If you have noticed a new stain on your butcher block counters, then cleaning experts recommend treating it immediately with a natural cleaner made from baking soda, especially for any oil-based stains.
'I always recommend cleaning with baking soda for stained butcher block,' reveals Ahmad Jamal, cleaning expert at CleanersAdvisor. 'Mix baking soda bit-by-bit with water to make a thick, spreadable paste and apply it to the stain. Let it sit for a few minutes, then scrub gently with a soft-bristled brush before rinsing with water and drying thoroughly.'
Ahmad is a self-proclaimed 'clean-freak', with years of experience tackling tough cleaning projects and advising others on how to deal with the worst of messes.
4. Avoid using harsh chemicals
Many commercial kitchen cleaners contain harsh chemicals to help disinfect surfaces. These are often too strong for cleaning natural materials such as wood, with a good homemade kitchen cleaner often more suitable for the surface, says cleaning expert Ahmad Jamal.
Bleach or ammonia are two top offenders, Ahmad says, as are abrasive sponges and brushes which also scratch the surface. Instead, he recommends using a soft-bristled brush or cloth with a natural or heavily diluted cleaning solution.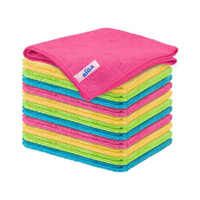 Microfiber Cleaning Cloths | was $15.99, Now $12.99 at Amazon
These ultra-soft and highly absorbent microfiber cleaning cloths are great for cleaning windows, kitchenware, cars, or other delicate surfaces.
5. Finish every deep clean by oiling the surface
Caring for butcher block countertops is not too dissimilar to caring for a wooden cutting board in that they need regular oiling after cleaning and drying to keep the natural material protected.
'As time goes on, wood naturally dries so you will need to add moisture back in by oiling the surface. Make sure that you use food-grade oil, and spread it all over your surface (we suggest doing this at night so it can sit while you sleep),' says James Bruyn, kitchen specialist.
'Using a paper towel or a cloth often tends to soak up a lot of the oil, so we suggest clients use something nonporous (sounds silly, but brown paper bags are our favorite). In the morning, if the oil hasn't fully soaked in, you can just remove it with a paper towel or soft cloth.'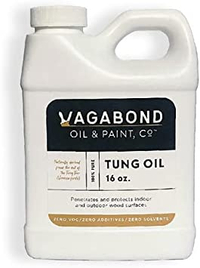 Vagabond Food-Grade Tung Oil | $20.99 for 16 Fl Oz at Amazon
While we haven't tested this food-grade tung oil ourselves, it comes highly rated by users on Amazon and is perfect for waterproofing your butcher block counters to prevent staining.
How to prevent stains on butcher block counters
If you want to avoid having to sand down your butcher block counters, then follow these steps to prevent staining in the first place.
Use cutting boards: Even with butcher block counters, a chopping board is one of the things every home cook should have in their kitchen. James Bruyn, kitchen specialist, always suggests that clients have two dedicated cutting boards – one for meat and another for produce to help minimize any cross-contamination and keep counters in top condition.
Wipe up spills immediately: Not cleaning up immediately is one of those bad kitchen habits many of us have, but it could seriously damage our countertops. 'As soon as you notice any liquid, clean it up as, when left to sit, water can cause spotting or staining,' says cleaning expert Ahmad Jamal.
Don't place down hot pans: Hot pans are the enemy of countertops. While many synthetic materials are created to withstand heat, natural materials such as butcher block can burn or warp when subjected to drastic changes in temperatures, explains Jennifer Rodriguez, hygiene officer. What's more, adding hot pans without a trivet, such as these from Walmart, can even go so far as causing the wood to crack over time, Ahmad Jamal adds. This is often irreparable.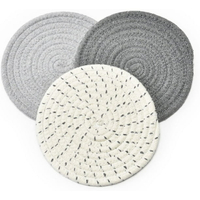 3pcs Cotton Trivets | $10.89 at Walmart
These cotton trivets are all you need to prevent hot pans from damaging your countertops.
FAQs
What is the downside of butcher block countertops?
The main downsides to butcher block counters are that they are easy to mark, scratch, or chip if you drop heavy utensils, put hot pans down without a trivet, or use sharp knives without a cutting board. The good news is that these are all easily avoided by using the proper kitchen tools or can even add to the counter's character if you are not too fussed about keeping your surfaces pristine.
How do I keep my butcher block countertop from cracking?
Butcher block counters are susceptible to cracking if they are exposed to excess water for a long period of time. To prevent this, avoid leaving them wet for too long after cleaning, and mop up any spills you make immediately with a dry towel – no matter how small the puddle may be.
---
You may also wish to consider spritzing and cleaning with vinegar occasionally to help deodorize the butcher block, too!
It really is that simple.
Sign up to the Homes & Gardens newsletter
Decor Ideas. Project Inspiration. Expert Advice. Delivered to your inbox.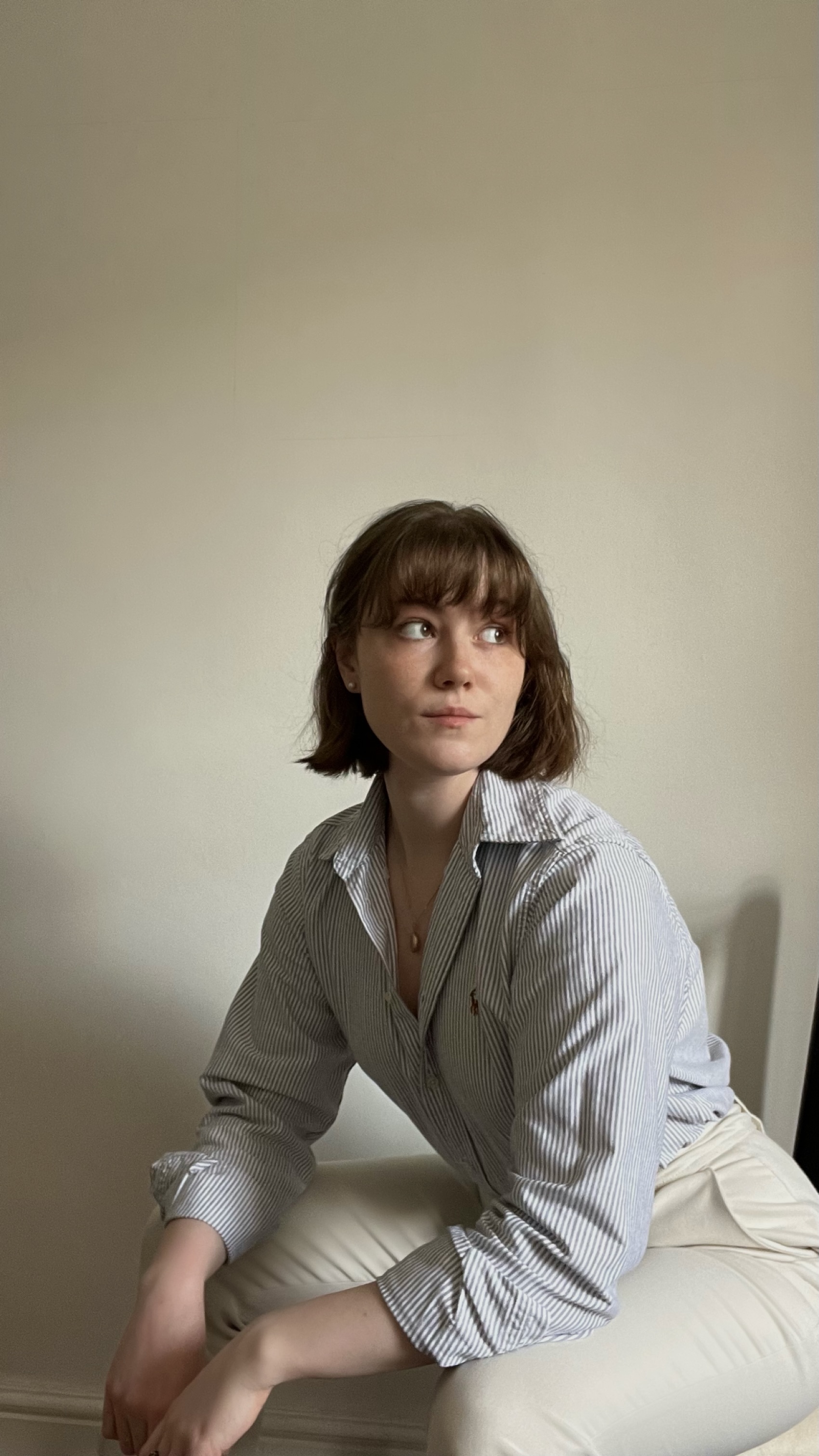 Chiana has been at Homes & Gardens for a year, having started her journey in interior journalism as part of the graduate program. She spends most of her time producing content for the Solved section of the website, helping readers get the most out of their homes through clever decluttering, cleaning, and tidying tips – many of which she tests and reviews herself in her home in Lancaster to ensure they will consistently deliver for her readers and dabbles in the latest design trends. She also has a first-class degree in Literature from Lancaster University.