How to update a white kitchen – 8 simple tips to change up a bland space without remodeling
The perfect backdrop for switching styles, here's how designers recommend updating a tired white kitchen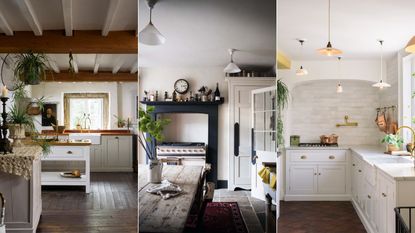 (Image credit: deVOL/Farrow & Ball)
White kitchens are such a classic look, it's the reason they are so well-loved. A white kitchen is never going to really date because you can switch it up so easily to make it work with the ever-changing interior design trends and seasons.
However, despite the versatility, a white kitchen can start to look tired over time, both because you can start to see any scuffs and stains and also because white as a main shade isn't top of the color trends right now. Like many well-worn styles, the love will come and go and the way to do a white kitchen will change as trends change.
But luckily, a white kitchen is potentially the easiest kitchen color to update. It's a blank canvas to breathe new life into, bring in new styles, new textures, new colors. We asked interior designers for their tips on how to update a white kitchen - some are incredibly simple if you are just after a seasonal refresh and some take a little more work, but nothing close to a total remodel (think shelving, new work surfaces, new plumbing, nothing major or expensive).
How to update a white kitchen
'If your kitchen is white wood you can always paint it, however, the reality is it is most likely to be a manmade finish and therefore not so easy to change the color,' suggests deVOL's Creative Director, Helen Parker. 'But if you are still keen to update your kitchen then there are lots of things you can do before deciding to rip out all your cupboards and start again.'
'Before you begin spending too much money, be sure the kitchen cabinets themselves are in good shape and worthy of a do-up because however hard you try to make something look better if it is too far gone to save, it's better to wait and replace it when money allows you to. As the saying goes 'You can't make a silk purse out of a sow's ear' but you most certainly can update a decent but boring white kitchen.' Let's take a look at how.
Helen is the Creative Director at deVOL, a leading kitchen design company that mixes classic and contemporary. Helen has been creative director at the company since 2011, passionate about the signature understated approach deVOL takes to designing kitchens.
1. Freshen up the worktops
'I would begin with the worktops, as these are the most prominent part of a kitchen,' suggests Helen. 'If they are wood, get them sanded back and re-oiled and they will be as good as new. When deciding on your worktops, also look at your taps, as if you decide to choose something a little more to your liking, they may need a different cutout in the worktop. So the two decisions, worktops and taps, need to go hand in hand in order to make the right choices.'
Wooden kitchen countertops are the perfect pairing for white cabinets as they really warm up those cooler, sharper tones. So if you want an update that will soften the look and fit better with the classic rustic kitchen style, while also still looking fresh and clean, replacing your current worktops with wood is a simple switch. Or as Helen mentions, if you already have wooden countertops, spend the weekend giving them some TLC, it will make all the difference,
2. Replace handles to add warmth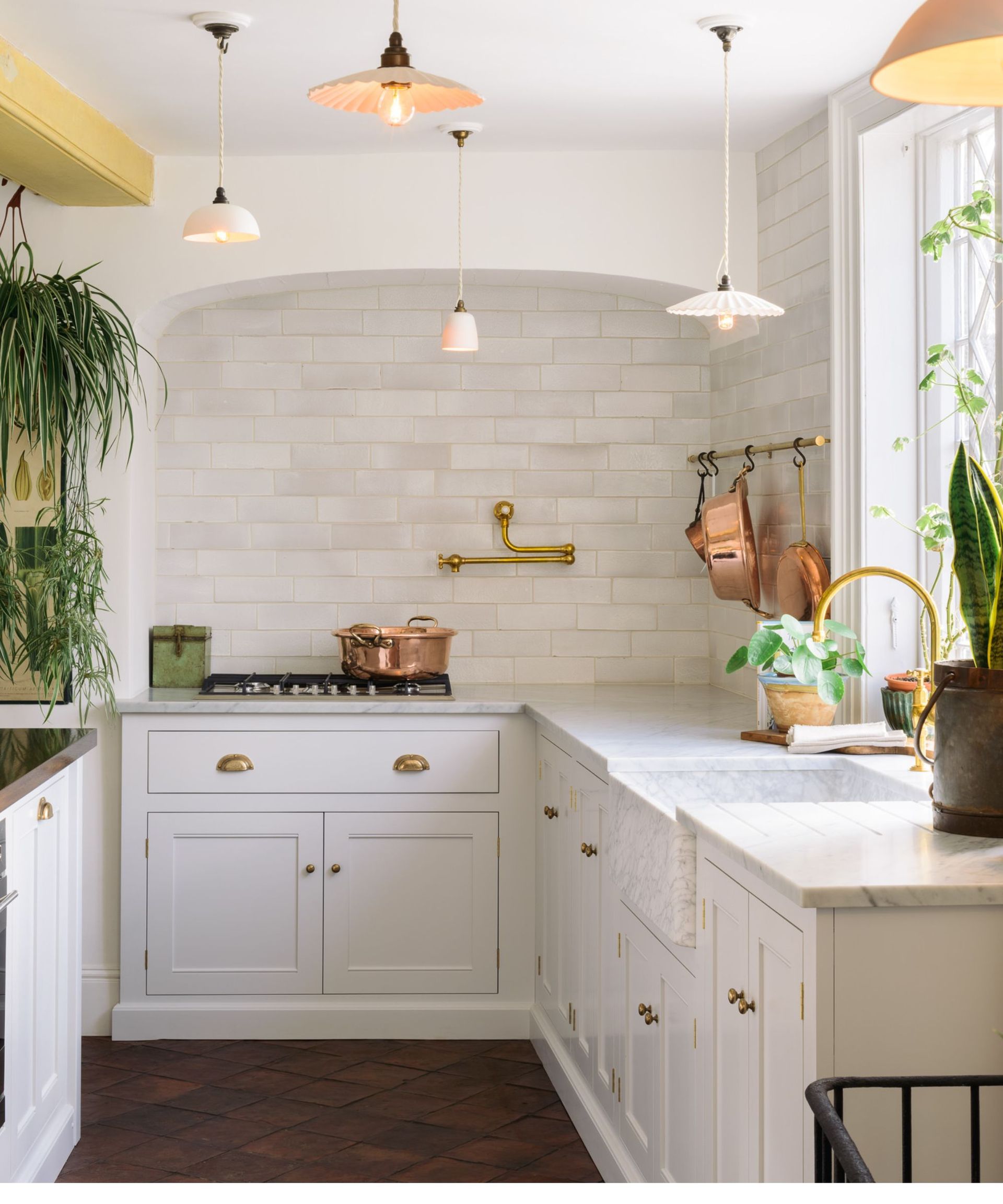 'I would also look at the knobs and handles, really beautiful hardware makes an enormous difference to the finished look of a kitchen, quality is more expensive, but it also makes an average kitchen suddenly feel much more bespoke.' continues Helen.
This is such a simple hack for elevating a kitchen, any kitchen, but in a white kitchen, it can be particularly impactful because you have that totally blank canvas to add shape and color and texture too. If you want to warm up a white kitchen, brass and gold are the obvious choices. This is such a classic combination that can add instant elegance to the cabinets. However, there are so many amazing hardware designers out there you could make them more of a focal point and bring in some bolder shades to contrast the white.
3. Bring in touches of color to lift the white
Speaking of color, a really simple way to update a white kitchen is to give it a lift by bringing in touches of bolder shades.
'White kitchens will always look beautiful and are utterly timeless but add a splash of color, either on woodwork or some color blocking to delineate a space that will feel thoroughly modern,' suggests Patrick O'Donnell of Farrow & Ball. 'Adding a sharp design motif, such as a boldly colored door or cabinet, adds wonderful interest whilst never distracting from the clean aesthetic.'
Designer Kathy Kuo agrees, 'The kitchen is so often the heart of the home, which means it's a space that lends itself to warm earth tones and bright accent tones. If you're working with a mostly white kitchen, bring pops of color in through both traditional decorative elements—window treatments, wall art, vases of flowers—as well as in your kitchenware itself. Add a colorful tea kettle or cocotte pot on the stove and, if you have the space, a colorful decorative tray to fill with essentials like oven times, napkins, and olive oil bottles.'
Kathy Kuo is a celebrated interior designer and international guru within the home and lifestyle space. She has 20+ years of experience in the design industry.
4. Soften the lighting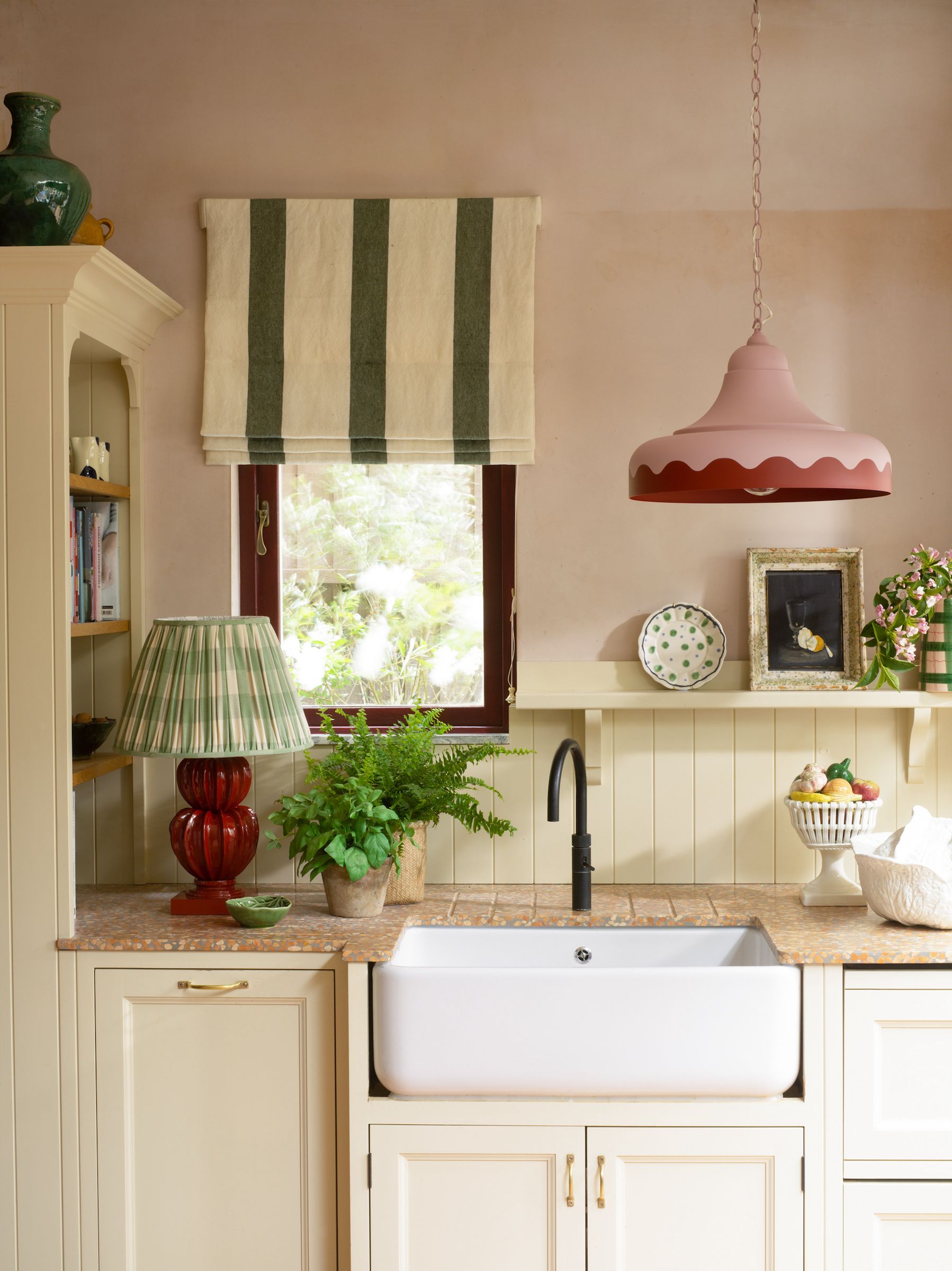 'Part of your makeover could be to replace your kitchen lighting, maybe not all of them as this is a big job and will involve electrics and money. Just buy a rechargeable light for your kitchen table, or a plug-in light to hang on your new brass rail. This may seem like a lot of jobs but just do one or two to begin with and see the difference it makes and remember white kitchens can be very cool.' says Helen.
It's a huge kitchen trend right now to go super soft with the lighting. Think bedroom or living room levels of soft and warm. And this kind of less practical more ambient lighting works so well to warm up a white kitchen, making the kitchen feel cozier and more welcoming.
5. Create contrast with the wall color
In terms of what color walls go with a white kitchen avoid white. White on white gives very little depth, the eye can't register any contrast so the space will look flat. So if you are looking for a way to update a white kitchen that feels a bit dated, switch up the wall color. Even the slightest shift towards something that's still fresh and neutral just warmer and more earthy will create a subtle but space-changing contrast.
'Replacing worktops, backsplashes, kitchen handles and updating lighting are the big bold ways in which a white kitchen can be updated to maximum effect. Removing overhead cabinetry and replacing it with a decorative shelf can also be enormously impactful.' says designer Cherie Lee.
'However, for something that requires less investment, a simple repainting of the walls is transformative. Terracotta and earthy wall colors are particularly popular for warming up white kitchen spaces at the moment, especially when used with a lime wash effect, such as a Bauwerk paint. And adding planting and greenery to a home has also been clinically proven to reduce stress and increase happiness so adding plants or herb pots to a kitchen will certainly lift a space in more ways than one!'
6. Break up the white cabinetry with shelving
This is a bit of a larger project, but one that's going to have the most impact on the space. Break up the walls of white by ditching the upper cabinets and replacing them with open kitchen shelving. If you can sacrifice the kitchen storage, going for shelving adds so much more opportunity for decor which is key to adding interest to a white kitchen.
'Re-decorate the room and take away any existing bulky wall cupboards or wall units that are gathering clutter such as old plate racks or little decorative shelving units. Replace these cupboards with simple, sleek shelves that are painted the same color as the walls and bring out all your beautiful bits of crockery and a few paintings you have stored up in the loft.' suggests Helen.
'Buy a couple of brass rails, one for the ceiling to hang pots and plants on and one for the window so you can have a little café curtain which will add atmosphere and a café feel to your kitchen.'
---
Updating a white kitchen can be so simple. One of the huge pros of going white with your kitchen color scheme is that it's easily adaptable to changing trends. It's a blank canvas that you can update over the years. So even though white kitchens might not be top of the kitchen trends right now, it's still a great choice for versatility and longevity.
Sign up to the Homes & Gardens newsletter
Decor Ideas. Project Inspiration. Expert Advice. Delivered to your inbox.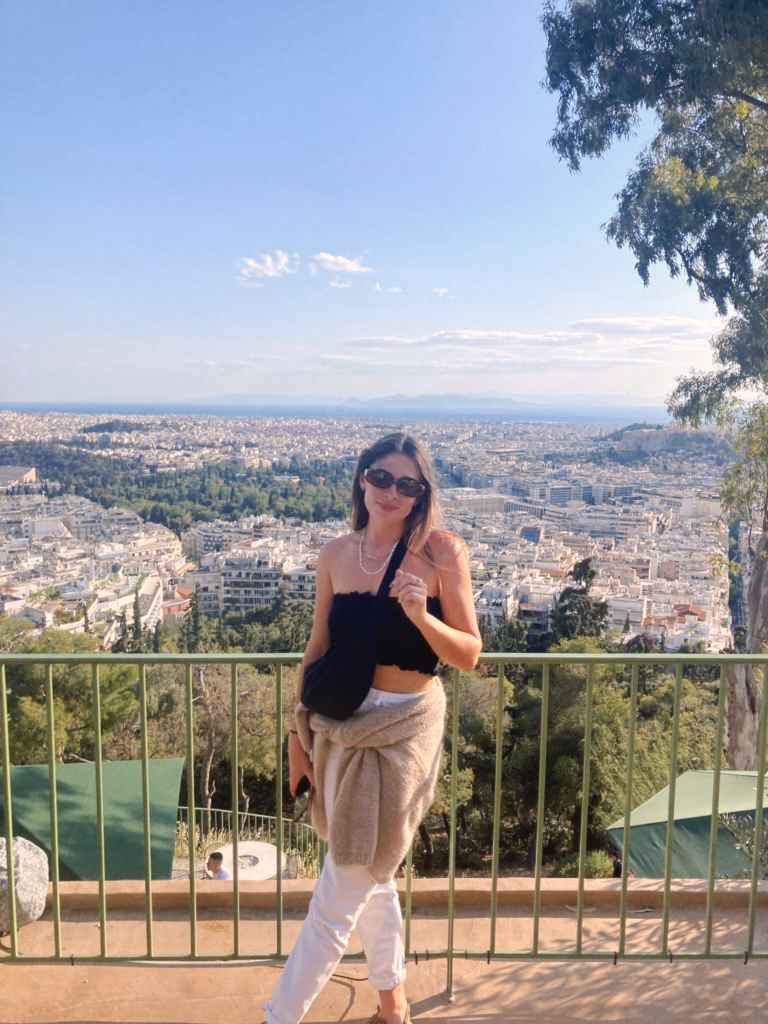 I am the Head of Interiors at Homes & Gardens. I started off in the world of journalism in fashion and luxury travel and then landed my first interiors role at Real Homes and have been in the world of interior design ever since. Prior to my role at H&G I was the digital editor at Livingetc, from which I took a sabbatical to travel in my self-converted van (not as glamorous as decorating a home, but very satisfying). A year later, and with lots of technical DIY lessons learnt I am back to writing and editing, sometimes even from the comfort of my home on wheels.