These 5 clever new kitchen inventions will help keep your space clean – and hygienic
The latest materials and innovations designed to help with hygiene in your cooking space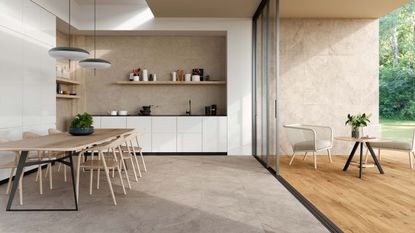 (Image credit: Marazzi)
A whole new host of inventions and materials are keeping the cook space hygienic.
From countertops with zero porosity for bacteria to hide in to touchless faucets, these innovations make having a cleaner kitchen so much easier.
We investigate the latest kitchen ideas to show you what's possible.
1. Countertops that don't harbor bacteria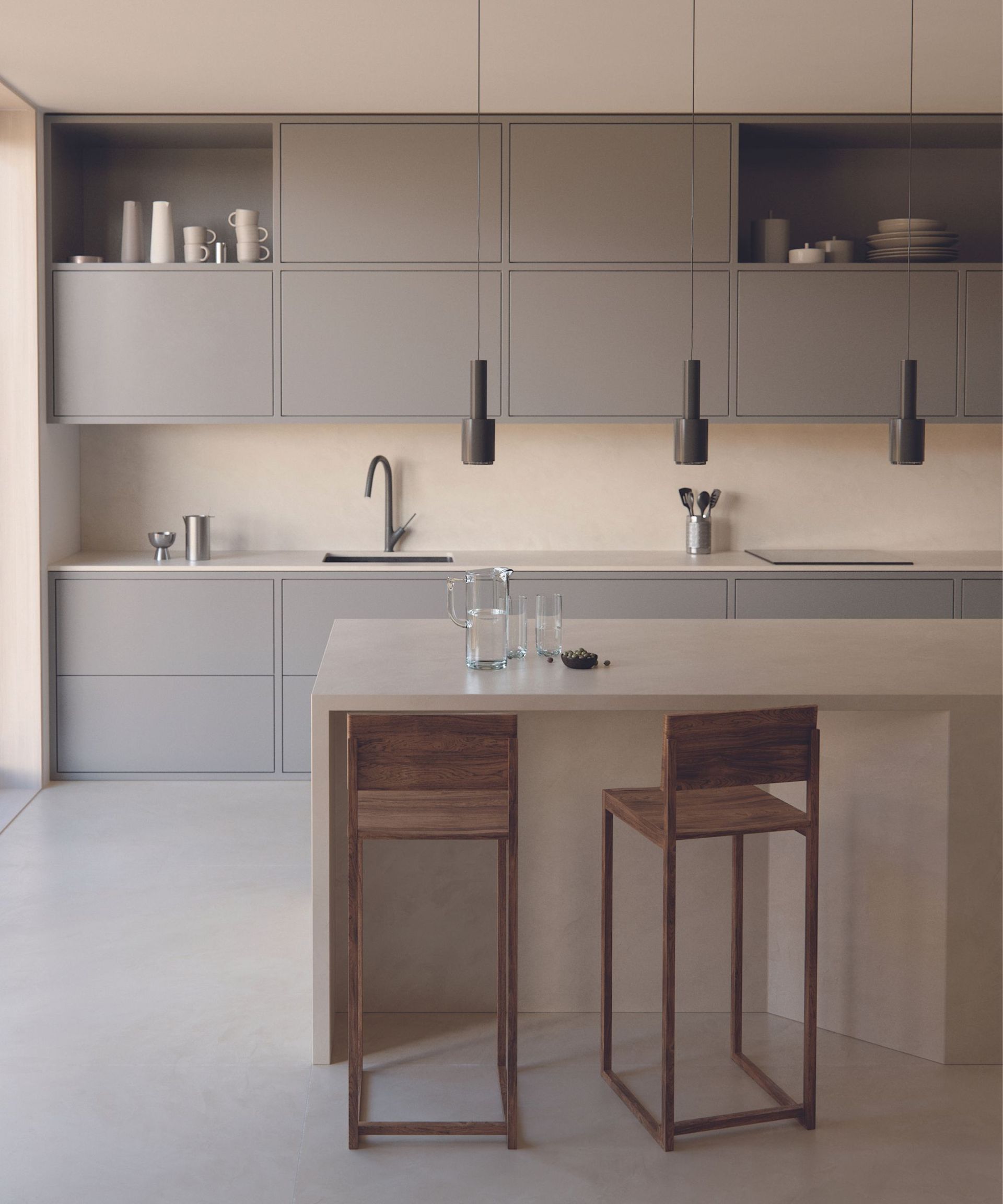 As the hub of home life, the kitchen usually sees more foot traffic than any other room in the house. Concerns about hygiene, especially following the pandemic, have made us re-evaluate our approach to cleanliness in the room where we prepare and eat food, and manufacturers have responded accordingly with new, dynamic kitchen countertop ideas. The best countertops for a kitchen are no longer simply good looking – they offer materials that are much easier to keep hygienic with kitchen cleaning than ever before.
Some of the latest high-performance countertop materials, such as ultra-compact surface Dekton, have near zero porosity.
'It prevents water and other liquids from being absorbed which makes cleaning easy while offering protection against bacteria,' says Laura Davie, marketing manager at surfaces specialist Cosentino. Other hygienic countertop materials include stainless steel, long a favorite in chefs' kitchens.
2. Cabinet doors that are finger-print proof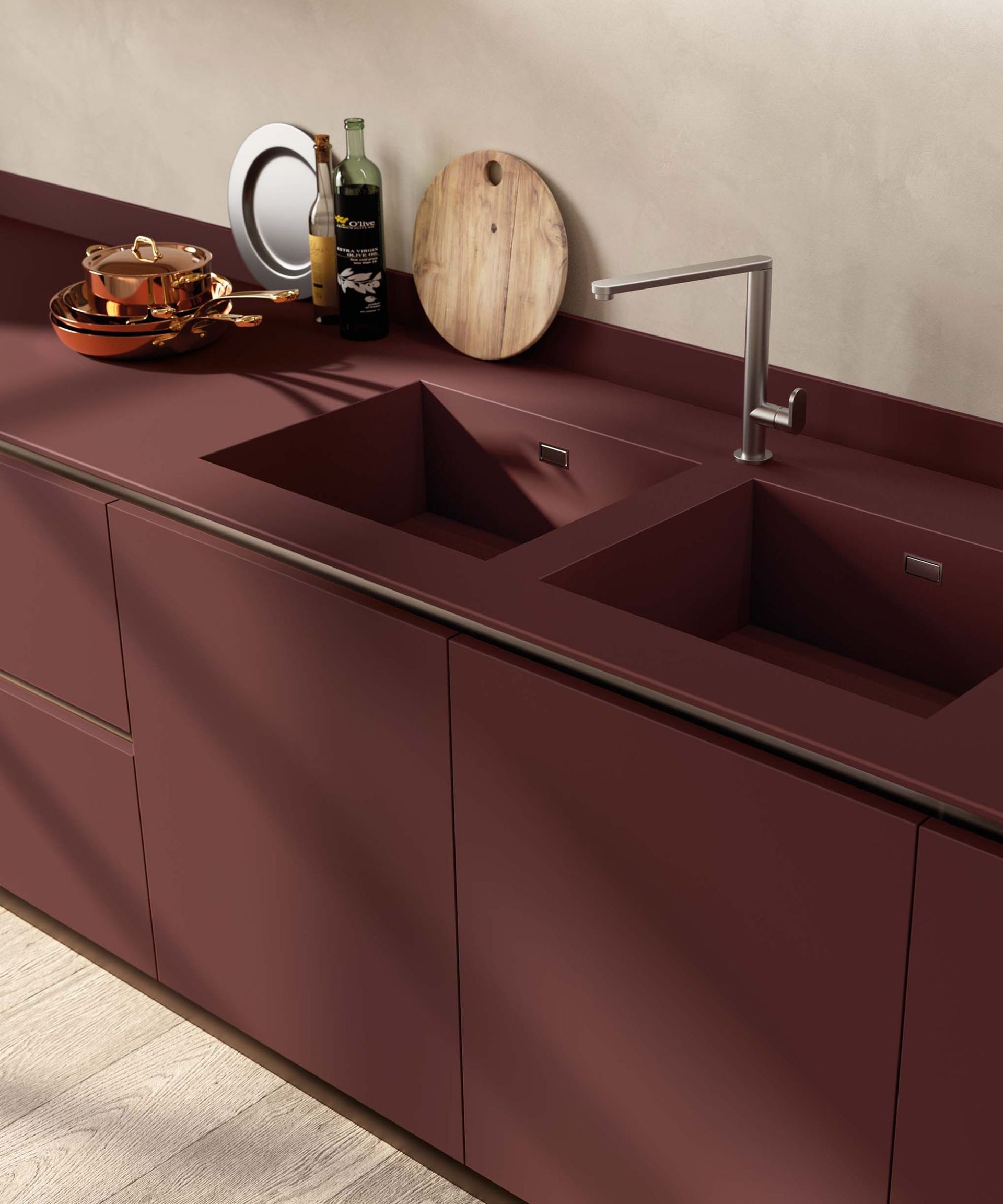 Cleaning kitchen cabinets can be an on-going task, particularly if you have small children. But new kitchen cabinet ideas include dirt-repellent materials which cut down on visible marks and even repel water stains.
'A new generation of high-tech materials make it possible to create cabinet doors and drawer fronts that are especially easy to keep clean,' says Fabiana Scavolini, CEO of kitchen company Scavolini. 'Fenix NTM is one such material, which is fingerprint proof, water repellent and resistant to mould, making it perfect for hard-working family kitchens.'
It can be wiped down with any household detergent and its structure is such that any small scratches can be removed, leaving no place for dirt to hide. There are other high performance man-made materials designed for use on kitchen door fronts, including porcelain, with non-porous characteristics that make them less likely to harbor germs.
3. Walls and floors with anti-bacterial surfaces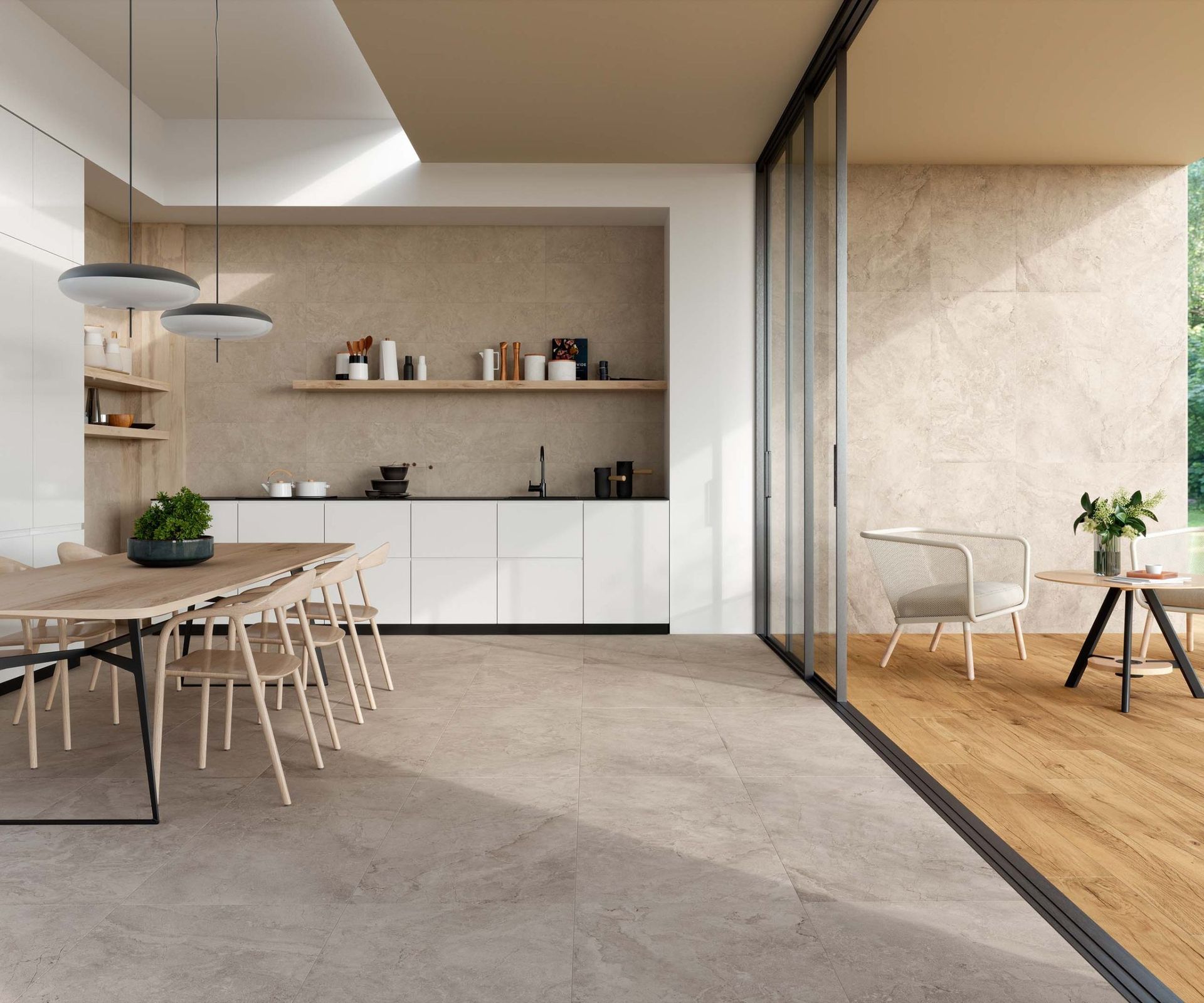 As part of the drive towards cleaner interiors, some manufacturers now offer kitchen floor tiles with anti-bacterial protection, such as the Puro porcelain wall and floor tile range by Marazzi.
'A silver ion additive is incorporated into the tile production process before firing at 2192℉, so that it is an integral part of the product,' explains Tina Clark, showroom manager, Marazzi. 'It is a permanent treatment that guarantees constant antibacterial protection over time.'
4. Kitchen sinks with anti-microbial treatments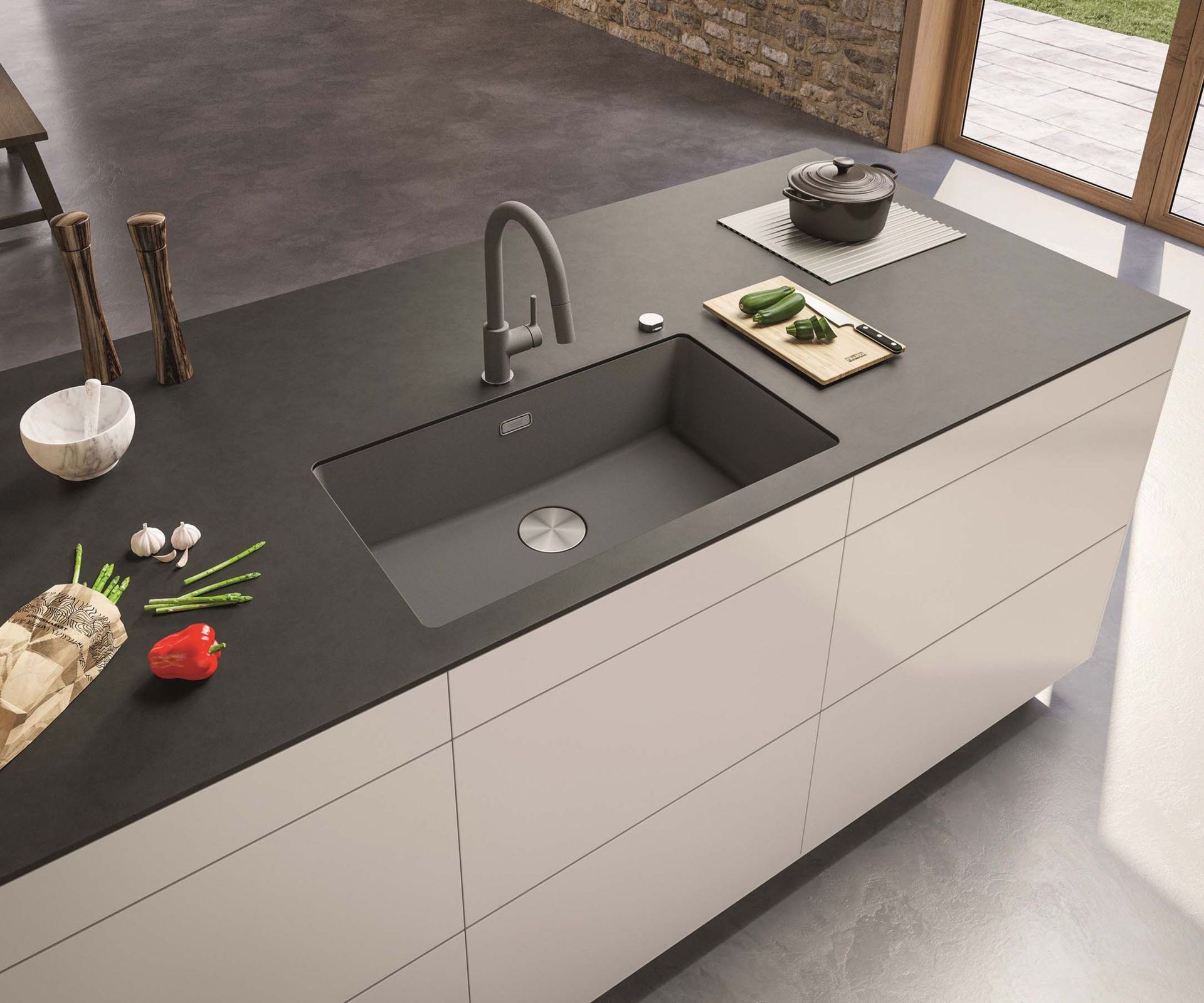 Cleaning a kitchen sink is something we do daily, but some new sink materials can make the task so much more thorough.
'With proper care and cleaning, all sink materials are hygienic,' advises Jo Sargent, sales and marketing director of Franke in the UK. That said, some materials have added anti-microbial treatments, such as Franke's Sanitized technology used on its Fragranite sinks, which is designed to inhibit the growth of bacteria and microbes by 99%.
'This technology provides homeowners with peace of mind of enhanced hygiene protection,' she adds. Some sink materials have natural antibacterial properties, including those made of copper, and the glazed fireclay sinks made by Shaws of Darwen.
5. Touch-free faucets and trash cans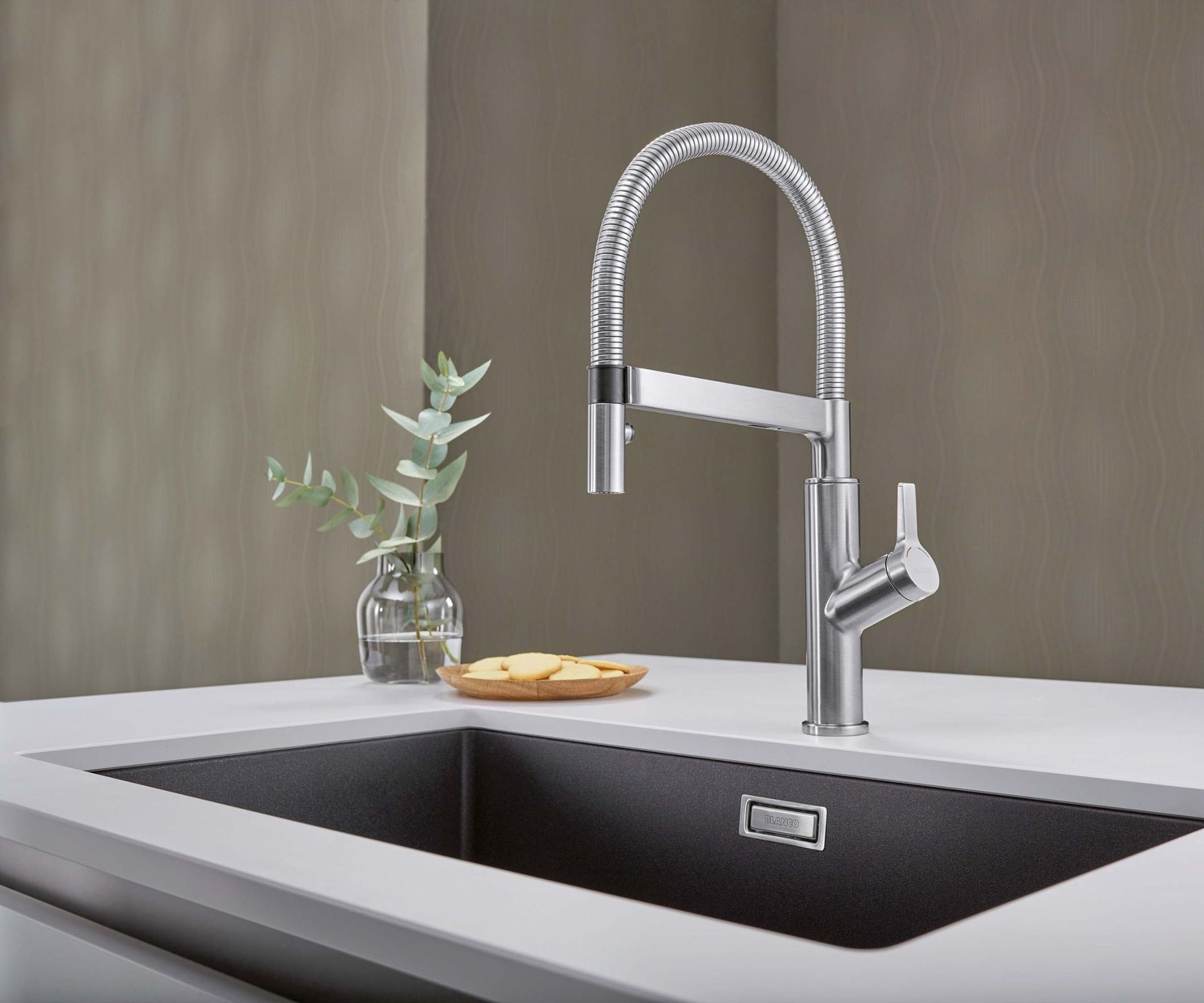 When your hands are covered in dough, it's useful to have a touchless tap, so that no flour, grease or other ingredients get transferred to the handles when you turn on the water.
'The touchless tap is one example of a product designed to make time at the sink simply easier, cleaner and more efficient,' says Ian Sanders, product manager of Blanco in the UK, which offers its Senso range of hands-free mixers with intelligent motion sensors that activate and deactivate the water flow as required.
Other hands-free innovations include the Hailo foot-operated opening system for use with built-in waste bins, from Halcyon Interiors.
Sign up to the Homes & Gardens newsletter
Decor Ideas. Project Inspiration. Expert Advice. Delivered to your inbox.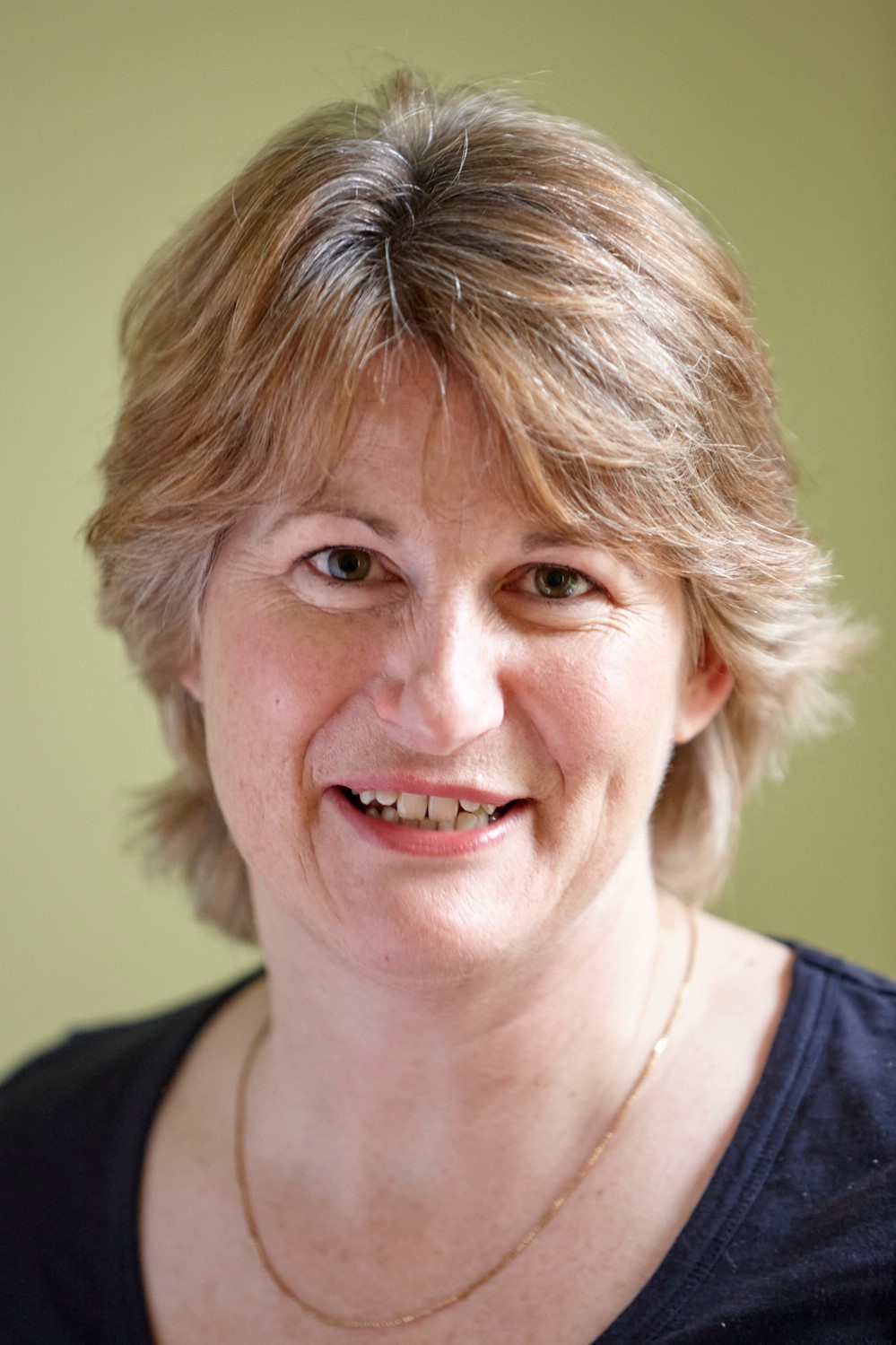 Amelia Thorpe is a specialist interiors and design journalist, covering every topic to do with homes from fabrics, furniture and lighting to surfaces, kitchens and bathrooms.
As the daughter of an antique dealer and a lifelong collector of old cookery books and vintage graphics herself, she also has a particular expertise in antiques, mid-century and decorative arts of all kinds.
Drawn to homes because of their importance in the happiness of our lives and the enjoyment they can bring, Amelia has been writing about the topic for more than fifteen years. She has interviewed some of the most influential designers of our time, from Piero Lissoni, Antonio Citterio, Jaime Hayon and Arik Levy to Nina Campbell and Robert Kime.