5 small kitchen must-haves, according to pro home organizers
Home organizers reveal the items every small kitchen needs – how many do you have?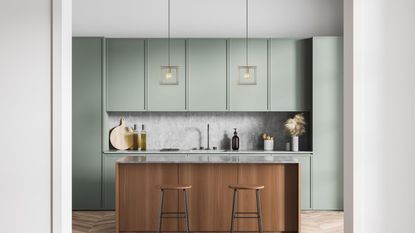 (Image credit: Industville)
Sign up to the Homes & Gardens newsletter
Decor Ideas. Project Inspiration. Expert Advice. Delivered to your inbox.
Thank you for signing up to Homes & Gardens. You will receive a verification email shortly.
There was a problem. Please refresh the page and try again.
No matter their size, a kitchen is the heart of the home. However, if you are struggling for space, then they can quickly descend into chaos.
While there are plenty of kitchen organizers professionals always buy, there are some specific essentials the pros say are key in small kitchens if you want to save space without compromising on functionality and style.
Here are the five small kitchen must-haves professionals think you should consider for a more practical space.
5 small kitchen must-haves
When organizing a kitchen with a limited footprint, these five small organizers make a huge difference, experts say, if you want to make midweek cooking a calming experience.
1. Pull-out trash cans to save floor space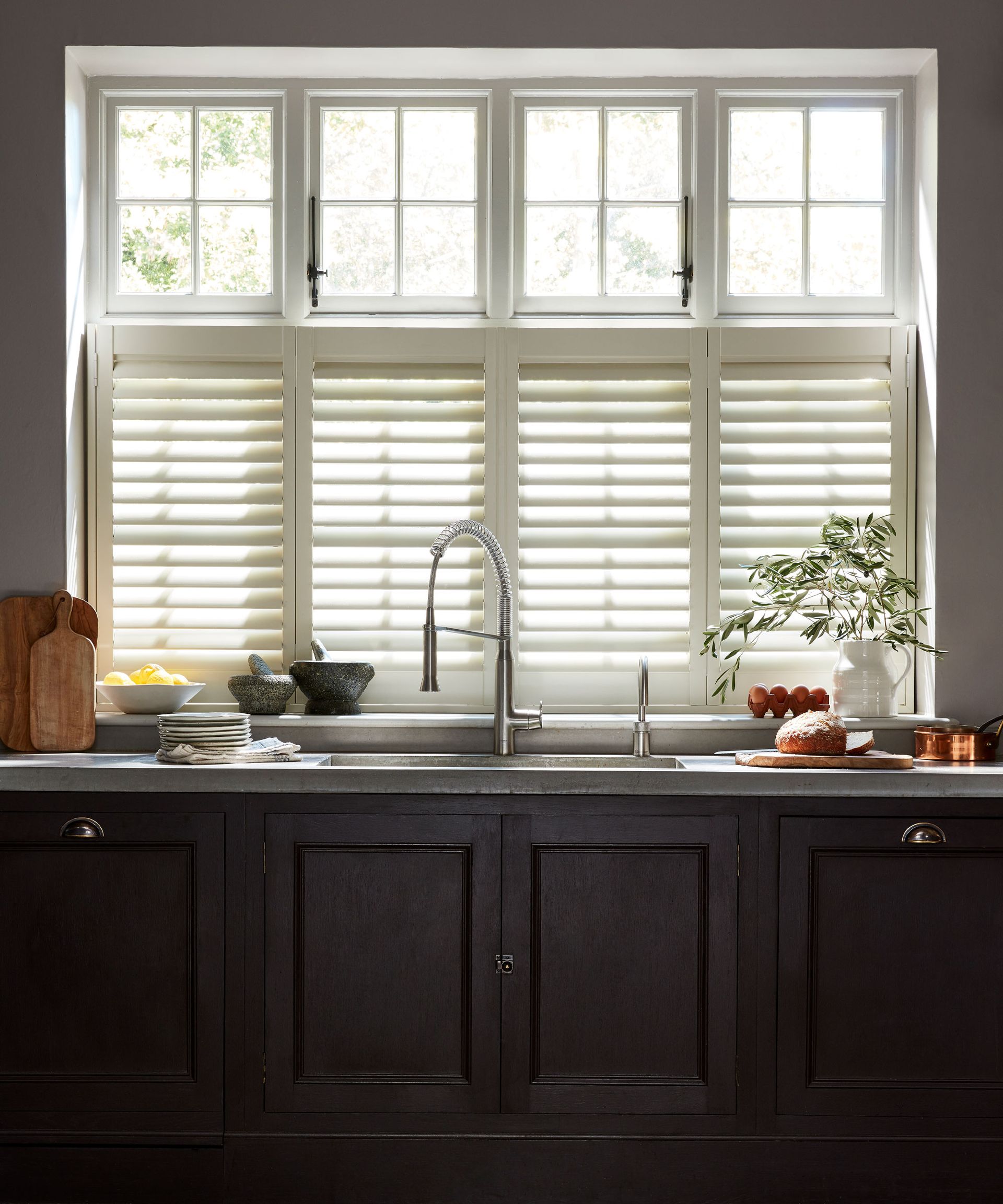 Not only are they useful if you are tight on floor space, but they also maintain the clean aesthetic of your kitchen. Pull-out trash bins are a great kitchen storage option for a small cook space, Marilyn LaVergne, kitchen designer and principal at Marilyn LaVergne Interiors shares.
'Trash management is vital to keeping your kitchen neat and clean. The trash pullout accomplishes this task conveniently without taking up valuable floor space so you are not shuffling around tight corners while trying to cook. Made of high-quality materials, these bins store trash cans under the counter behind cabinet doors. Trash is out of sight, and you avoid the risk of soiling your walls with food splatters and debris.
'Some pullouts come with two receptacles: one for trash, the other for recycling,' she continues. 'Commonly the trash pullout is located under the sink, though almost any door cabinet is suitable.'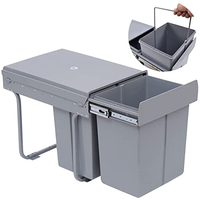 Pull-out Trash Cans | $175.99 at Amazon
This pull out trash bin can be fitted to almost any bottom cabinet in your kitchen to keep your waste concealed and out of the way. The two compartments make it simple to separate general waste from recycling, too.
2. Drawer dividers to make multipurpose drawers
Drawer dividers are a common small kitchen storage idea that every home organizer relies on, but how you use them is just as important as where, points out Theresa Russell, expert home organizer and founder of Home Girl Space.
'These drawer dividers from Amazon are perfect for keeping items separated into categories,' she says. 'I use them for drawers storing multiple different items to help keep everything in order without having to have a designated drawer for every new category of item.'
Theresa Russell is an intentional home organizer with personal and professional experience. She started her intentional home organization business when she moved into a loft with no storage or closets and had to find innovative solutions to make the most out of her space.
3. A foldable dish rack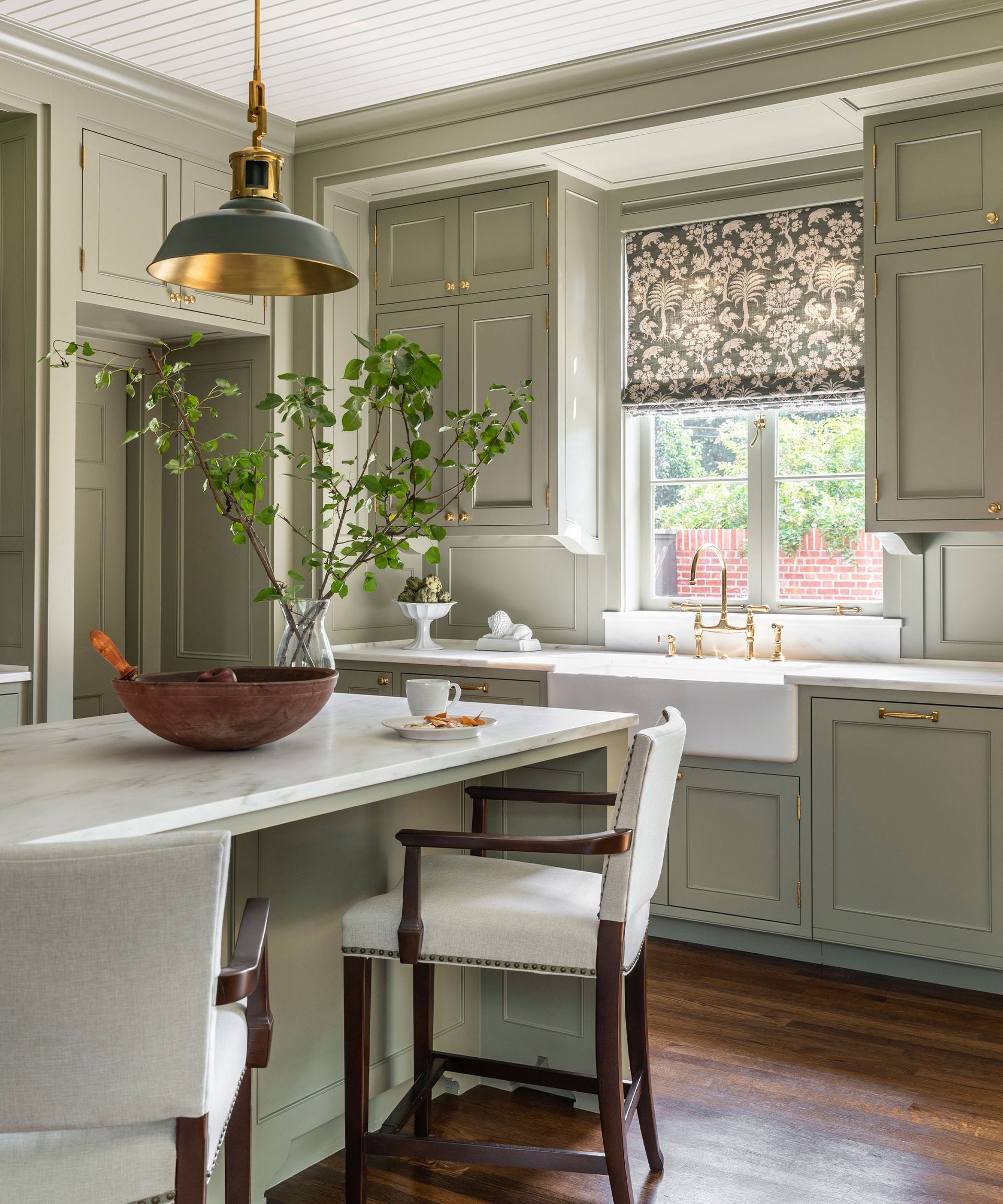 Small kitchens are less likely to have built-in dishwashers, so finding the space to easily wash up by hand is essential. This is where a folding dish drying rack comes in.
Christina Giaquinto, professional organizer and brand ambassador for Modular Closets says that the best dish rack for small space needs to check off two boxes – take up minimal space and be easy to tidy away. She suggests using a foldable dish rack such as this one on Amazon that checks off both of those boxes and rests over the sink.
'It allows you to do your dishes, and then quickly fold up and store away. It is also great because it has a double function and can be used when cleaning/air drying fruits and vegetables.'
Christina combines spiritual coaching and organizing to help her clients let go of things that do not spark joy and happiness. She focuses on giving her clients the tools, methods, and techniques to transform their lives and homes through decluttering and organizing
4. Shelf risers to increase cabinet space
Cabinet space is precious in a small kitchen, and you are likely familiar with the struggle of having to share the storage space with multiple categories of items just to fit everything in. The best way to increase this space, Christina Giaquinto, professional organizer says, is to invest in a few different shelf risers to make storing smaller items a little more streamlined. We like this shelf-riser from Amazon.
Alternatively, for taller shelving and cabinets, a lazy susan may be better suited, adds Diane Quintana, professional organizer and owner of DNQ Solutions. 'This organizer lets a person see and access things in awkward spaces, such as condiments, vitamins, containers – the list is endless.'
5. An adhesive bin to cabinet doors for quick-grab essentials
When organizing cabinets in a small kitchen, it helps to think outside of the box – literally! Taking your storage up onto the cabinet door can be a great way to double your small kitchen storage without encroaching on your counters or floor, advises Raychel Klein, professional organizer and CEO at RayBay Bay Home Organizing.
'I try to utilize the back of cabinet doors with adhesive bins, like these from Amazon. This is great, especially for under the sink when you need to grab things like sponges and plastic bags quickly, but realistically you can use the bins for anything you need, so long as it is strong enough to hold the weight of the items.'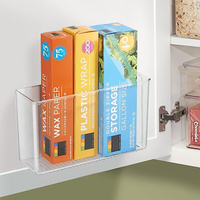 Adhesive Cabinet Bins | $18.99 at Amazon
These adhesive cabinet bins are perfect for adding that little extra cabinet space to tight spots like small kitchens, or bathrooms.
FAQs
How do you stock a small kitchen?
When stocking a small kitchen, it helps to not have more than what you need. While there is a trend of buying in bulk and refilling glass containers as they empty, this is only practical if you have a large enough pantry to stow away half-open bags. Instead, use air-tight jars to limit yourself to stocking the exact amount of food that fits in your pantry, and only buy more when that container is either empty or has one portion left in it.
Where should I put everything in my small kitchen?
If you are struggling for space in a small kitchen, then it is worth eliminating empty space in the kitchen by working with every available surface. Once you have placed your major appliances in a triangle formation to make your kitchen easy to navigate, use wall-mounted organizers like hooks, boards, and hangers to take your storage vertical for items like aprons, towels, utensils, and pans. You can even store non-essentials on the tops of kitchen cabinets so they can be reached when needed and kept out of the way when not.
---
When organizing a small kitchen and adding new storage options, Raychel Klein, a professional organizer, always suggests measuring your kitchen first – no matter how big or small an organizer you are considering. Be sure to thoroughly measure your cabinet and shelves, and buy bins/containers that maximize the space.
'Specifically for deep areas, I like to make bins go as far back as possible,' she says. Measuring first will make sure everything fits well and you are not wasting further space when it is so precious.
Sign up to the Homes & Gardens newsletter
Decor Ideas. Project Inspiration. Expert Advice. Delivered to your inbox.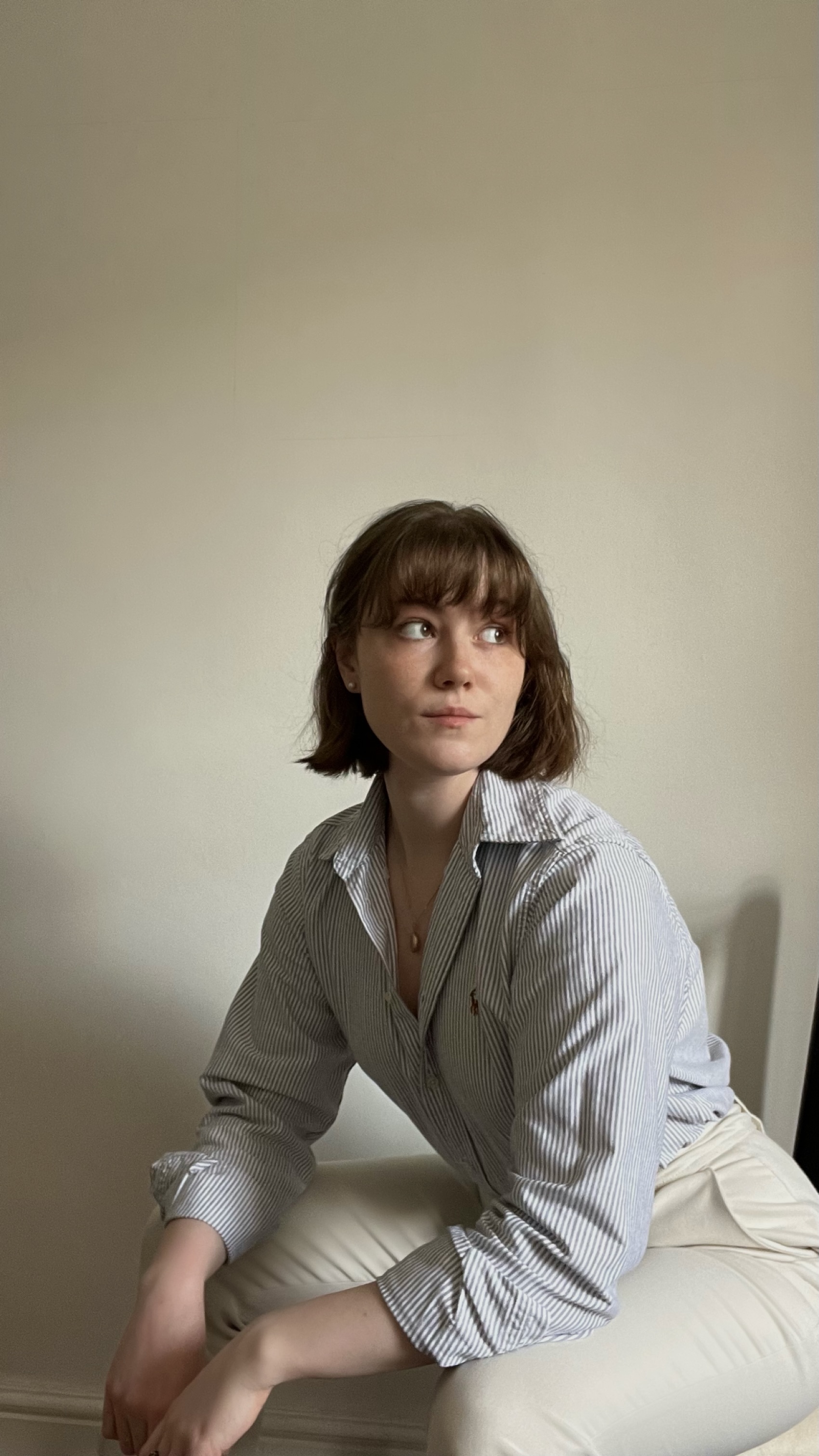 Chiana has been at Homes & Gardens for a year, having started her journey in interior journalism as part of the graduate program. She spends most of her time producing content for the Solved section of the website, helping readers get the most out of their homes through clever decluttering, cleaning, and tidying tips – many of which she tests and reviews herself in her home in Lancaster to ensure they will consistently deliver for her readers and dabbles in the latest design trends. She also has a first-class degree in Literature from Lancaster University.